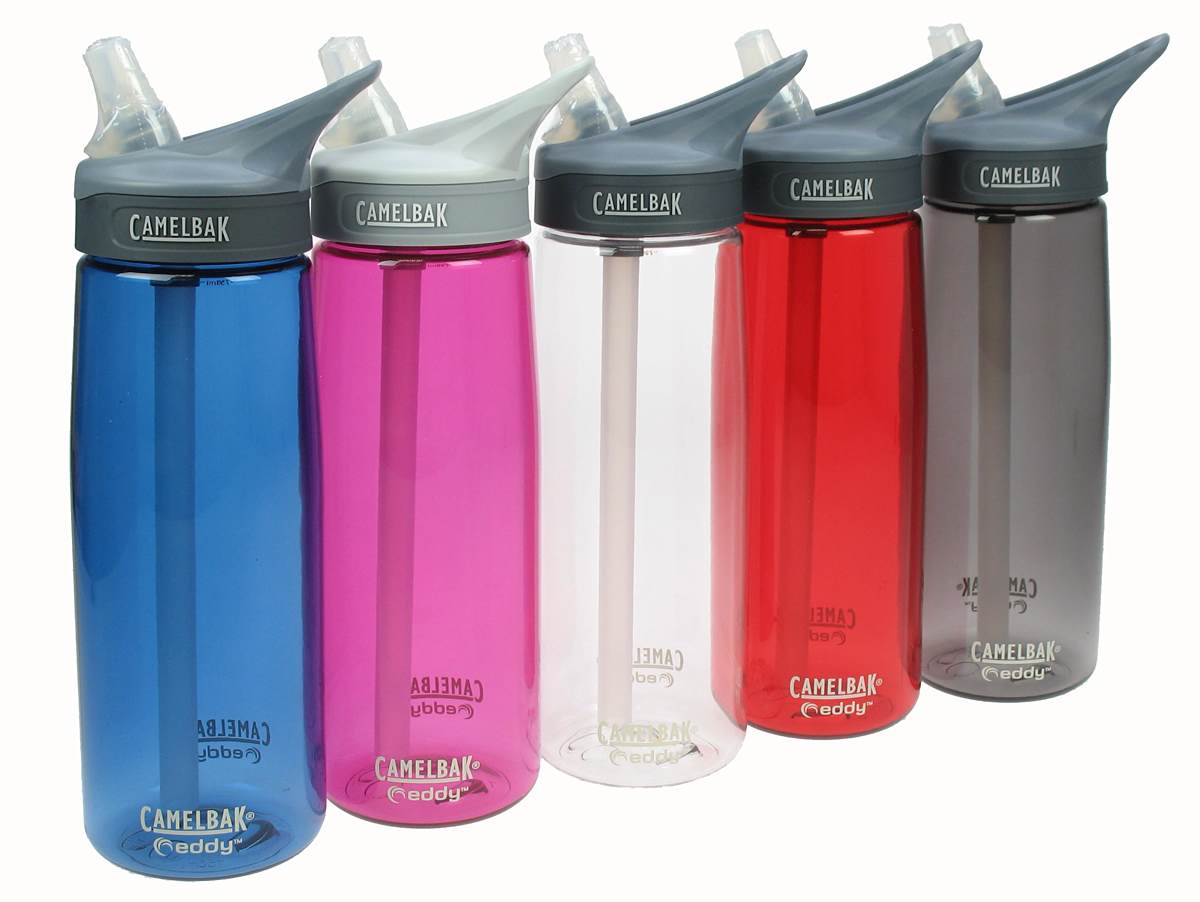 I'm trying to get into the habit of drinking more water throughout the day. The Camelbak Eddy Bottle is a great way to do it, because:
It doesn't spill when knocked over (you have to bite the valve a little for water to flow).
It has a straw so I can idly sip without having to tip the bottle.
The loop-cap makes it easy to carry around.
It doesn't impart a metallic taste the way a Contigo tumbler sometimes does (which is why I reserve the Contigo for drinking coffee on-the-go instead).
The whole thing is dishwasher safe.
$15 on Amazon. Available in seven colors.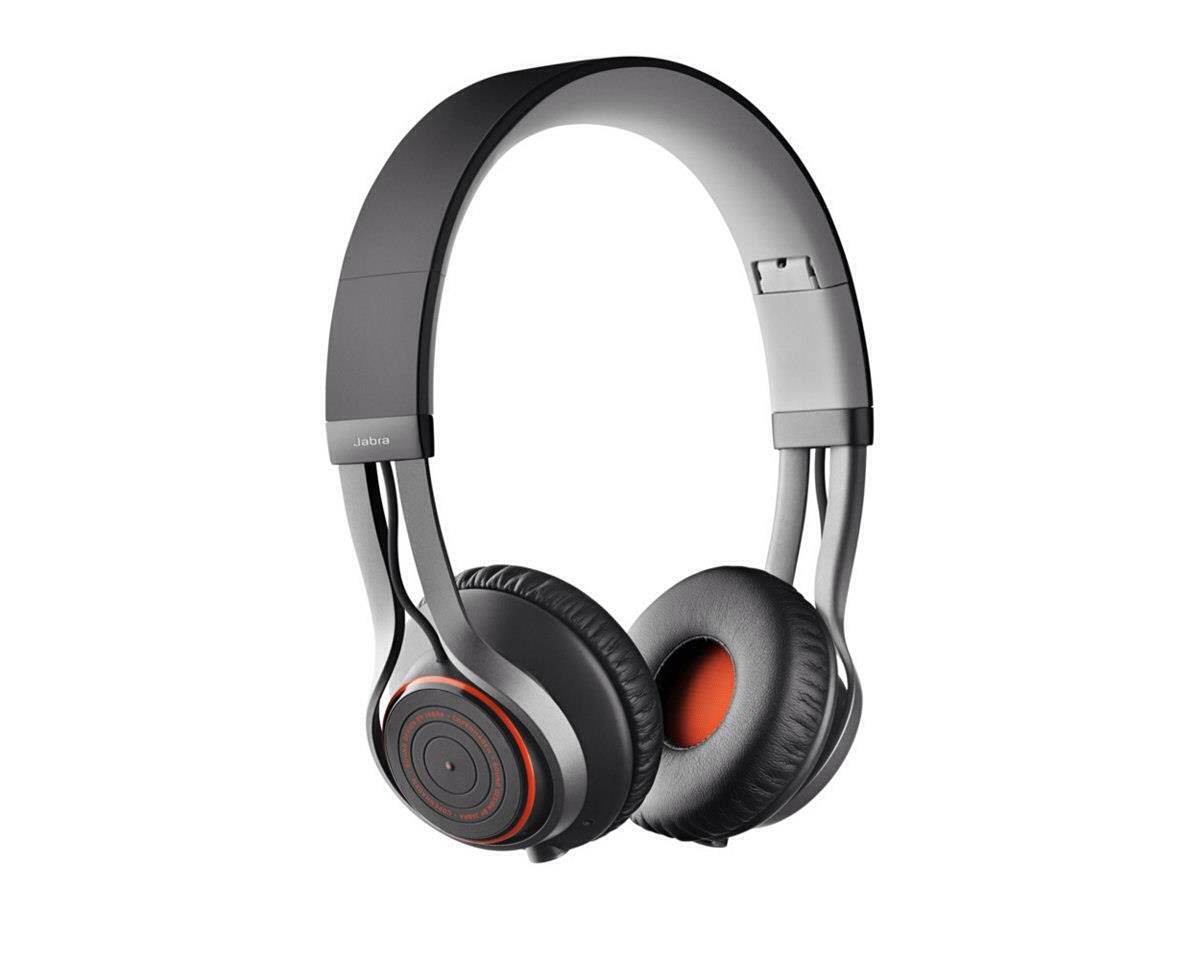 I don't know why, but our household is apparently cursed when it comes to headphones.
In the last couple months, my Apple EarPods and two (!) pairs of on-ear headphones have lost audio on one side due to issues within their cables. Honestly though, I get sick of dealing with headphone cables anyway—especially on walks or when I'm cleaning around the house while listening to podcasts—so my next set will likely be wireless.
As always, I consulted The Wirecutter while doing research, and they recommend the Jabra REVO Wireless Headphones. They're not the only ones who like these headphones either; the Amazon reviews clock in at 4.5 stars with 222 ratings!
From everything I'm reading, they are apparently quite comfortable and sound surprisingly good for what they are. The volume controls are pretty neat too. From The Wirecutter's review:
"The sides of the headphones are touch sensitive (rather than using push buttons) and look like little rubber records. To increase/decrease volume, you glide your finger in a circular motion forward or back. To change tracks, you tap the front or back of the circle. The volume adjusts the volume level within the phone, not just boosting dB in the headphones. This means that you don't have to dig in your bag to mess with your your device if its volume is set too low."
If you're in need of nice Bluetooth headphones, check out the Jabra REVOs. They're $190-$197 on Amazon depending on the color you choose—black, grey, or white.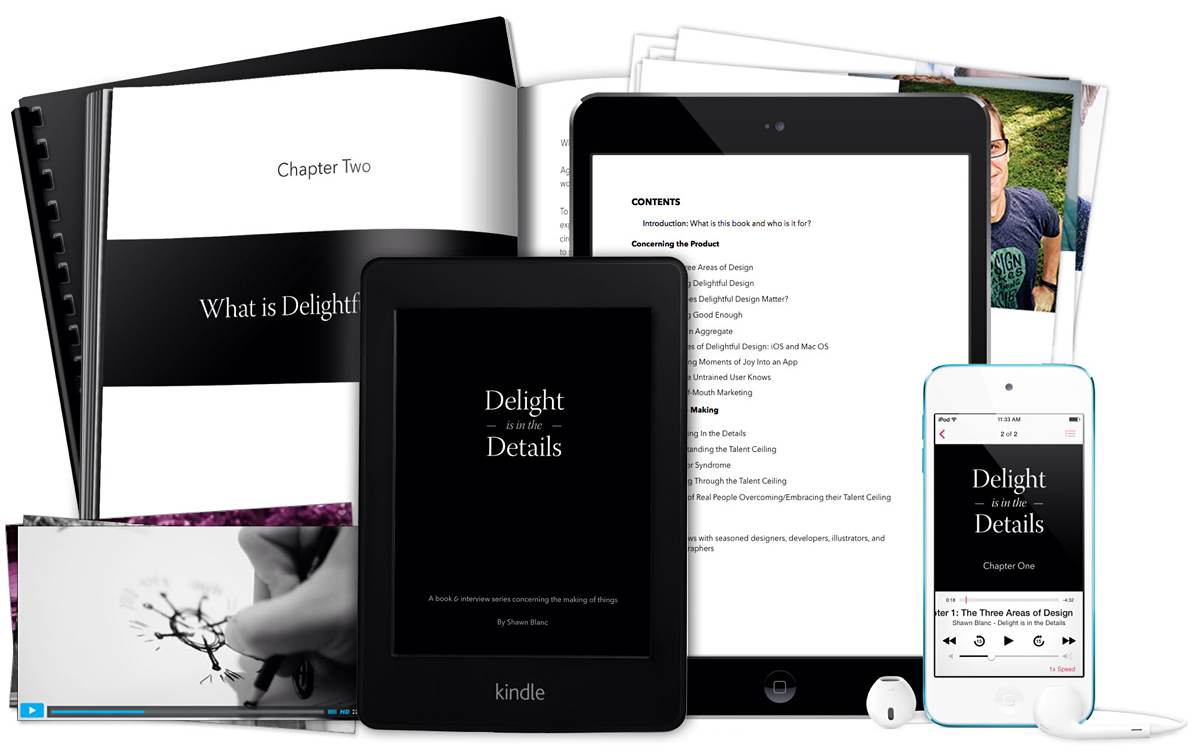 Our own editor Shawn Blanc has released a huge update to his awesome ebook about creativity, Delight is in the Details. Everything you loved about the original version is still in there, along with a ton of new content and refinements:
The ebook has been upped from 75 pages to 88 thanks to the addition of two new chapters
Two new audio interviews (Matt Alexander and Jared Sinclair), bringing the total to 10
All of the audiobook and audio interview tracks have been remastered
There are now transcripts of all the interviews, in case you'd rather read than listen
A new Makers Q&A section
References to iOS and OS X have been updated
Three short videos about creativity and design, all with high production value. You can watch one of them right now: "The Creative Life"
If you already bought the first edition of Delight is in the Details, you get this update (and all future updates) for free. A Gumroad link to the new files will be emailed to you, so keep an eye out.
For the rest of you who have yet to make the plunge, the book is 25% off ($29, down from $39) today only. Now's your chance to get in on a fantastic book that will spur your creative work and show you why sweating the little details is so important.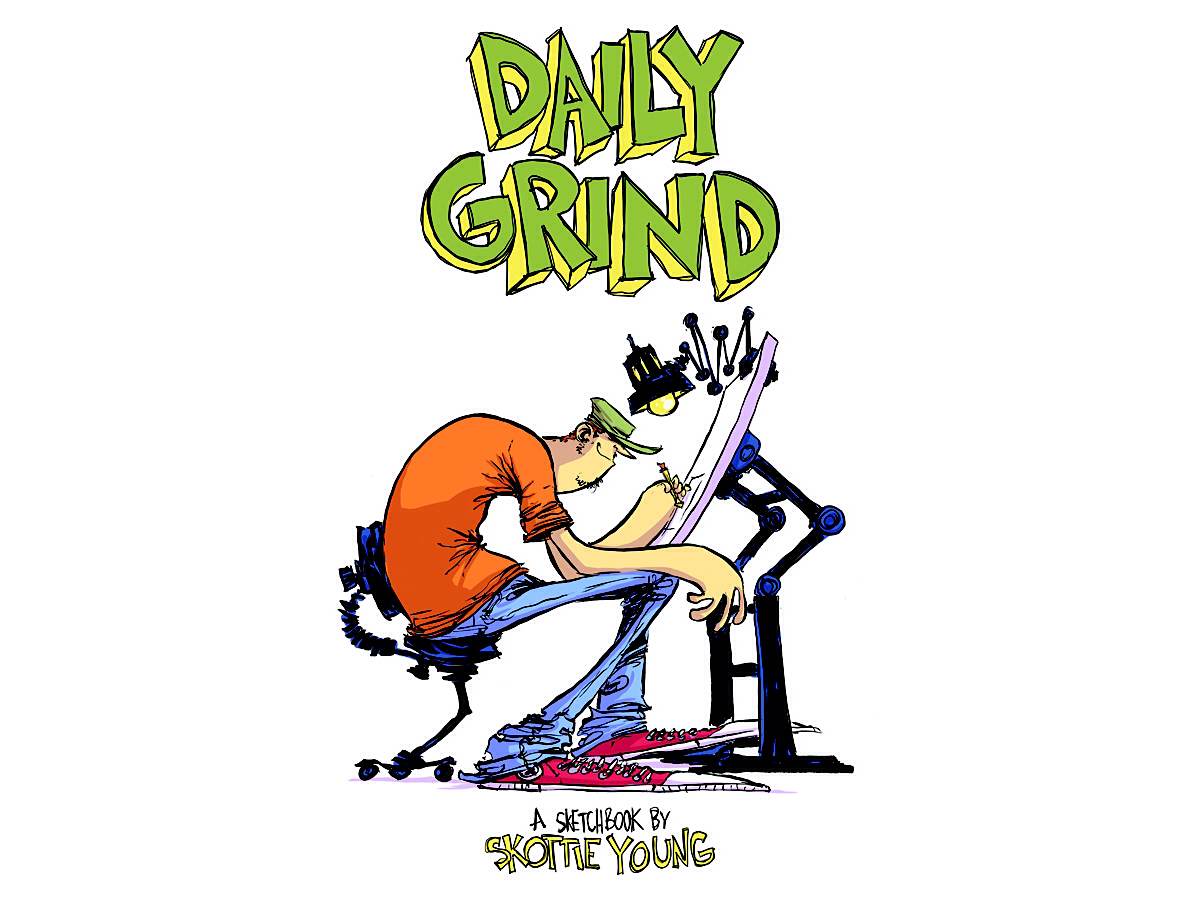 You comic book aficionados out there are probably already familiar with Skottie Young's illustration work. If not, a good starting point is the charming Fortunately, the Milk, a book he worked on with Neil Gaiman.
This morning, Skottie released his new sketchbook, Daily Grind, which collects about 100 of his black-and-white daily sketches that he hand-picked from his archive. It's a limited-print run, with only 1,000 copies available (and surely less than that since this morning's announcement).
It's $30 at the Skottie Young Store.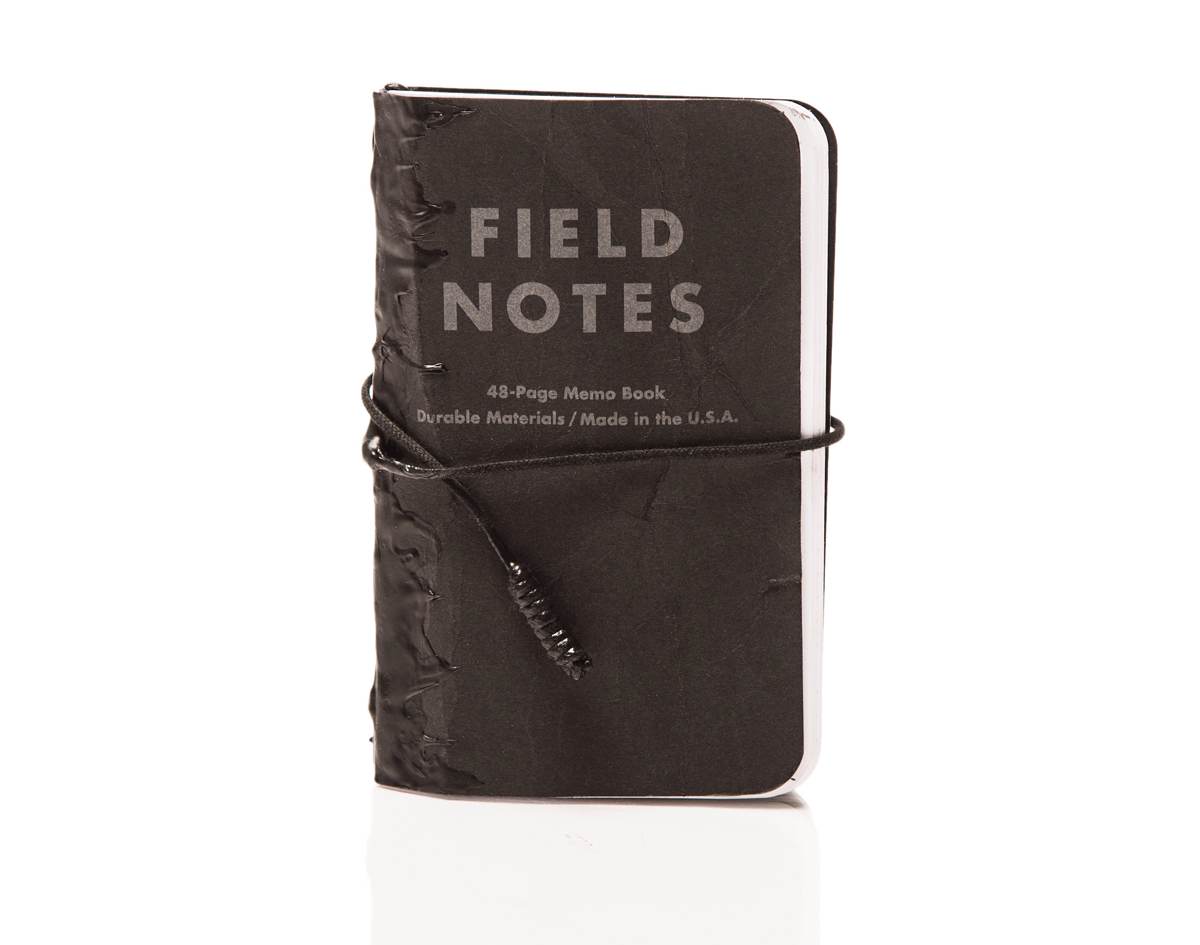 Take three Pitch Black Field Notes notebooks, bind them together with a rubberized, tar-like substance, add a double-wrapped cord closure and a small tarred-cord bookmark, and you've got Tar Field Notes.
The stats:
144 pages total
50-lb Finch Opaque Smooth text paper
Light-gray dot grid
Hand-bound
Pick up a set for $28 at Blackbird.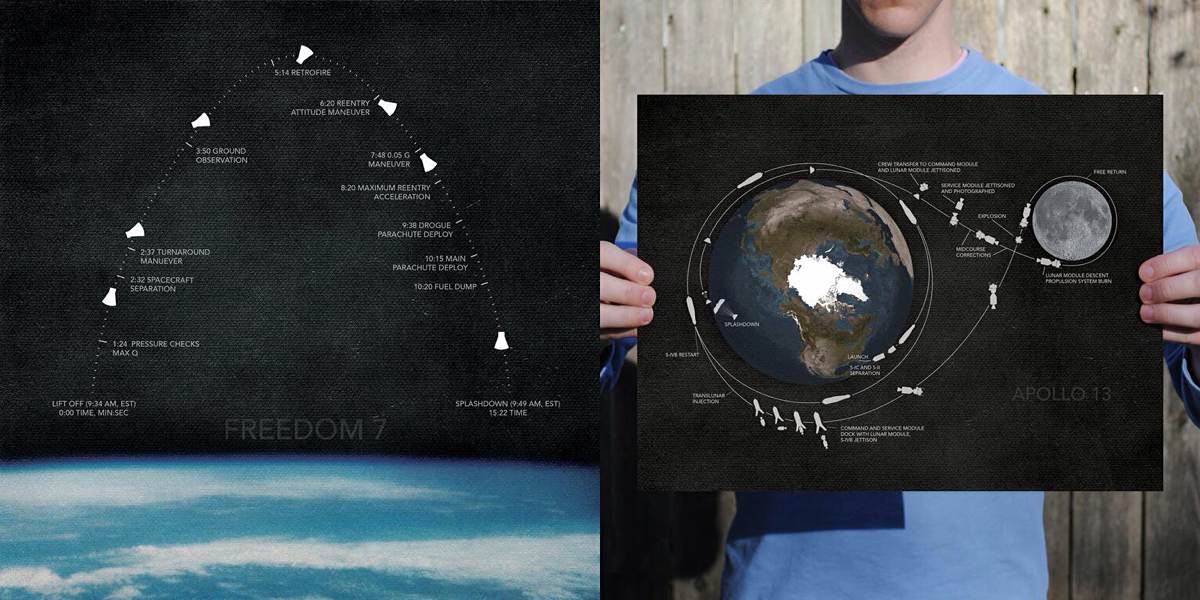 These Spaceflight maps are perfect for anyone who's ever dreamed of going to space.
From Apollo 11 and Apollo 13 mission routes to lunar landings and even to a Kennedy Space Center launchpad, these prints are sure to make your inner astronaut happy. They're printed on heavy pearlescent paper stock, giving them a beautiful and subtle metallic shimmer.
City Prints carries the Space series prints in a few of their standard sizes—which range from $49 to $189 depending on the package you choose—but they've told me they can also print to any size on virtually any material (wood, metal, etc) on a custom basis.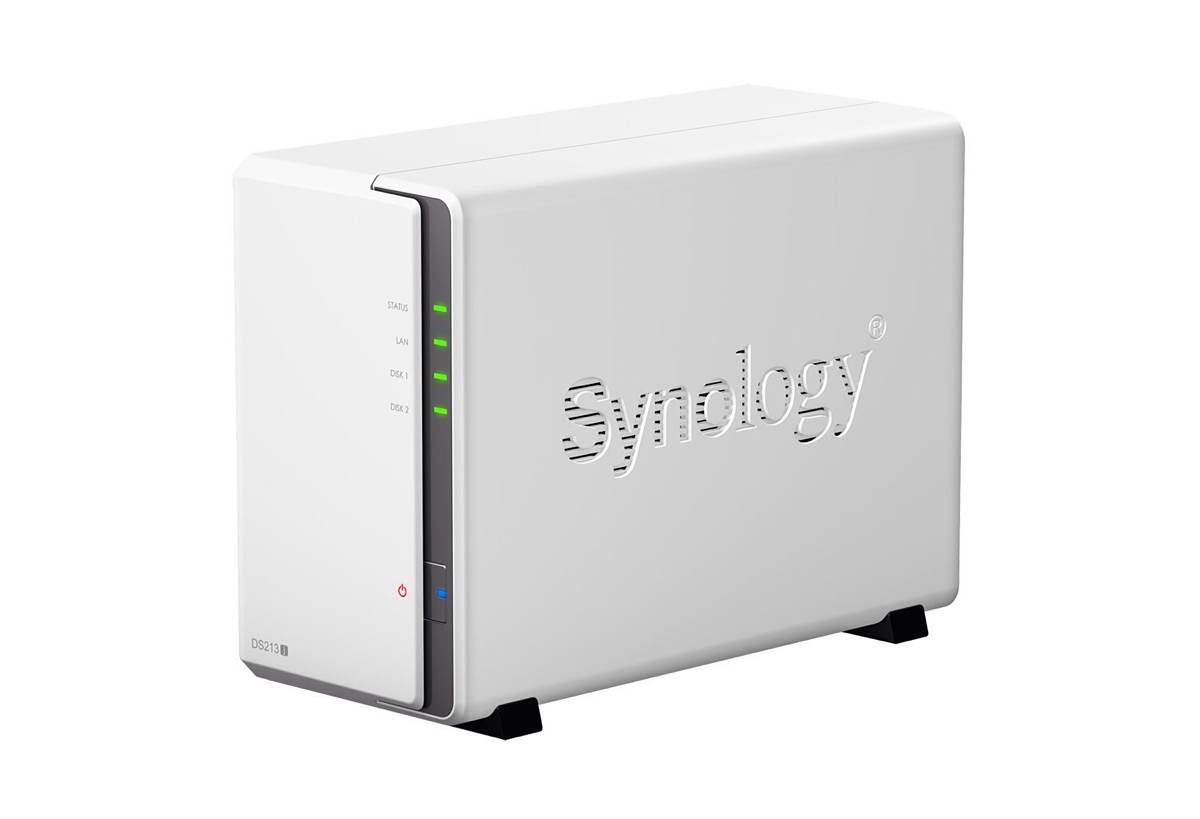 The Synology Diskstation DS213j NAS—recently reviewed by our own editor Shawn Blanc—is an excellent way of storing all the stuff on your home network.
With two drive bays that can handle up to 10 TB of HDD storage, a gigabit internet connection, and a boat-load of add-on apps, there are so many ways to use the DS213j. Just a few examples:
Family photo storage
Media center for home or small office
WordPress installation
Mail server
Webcam surveillance station
There are also tools that allow the DS213j to automatically back up to services like Amazon Glacier, Dropbox, Google Drive, and more.
If you'd prefer to install your own pair of HDDs, pick up the diskless DS213j for $193. For the rest of you, a 6 TB loadout (3 TB x 2) is available for $717.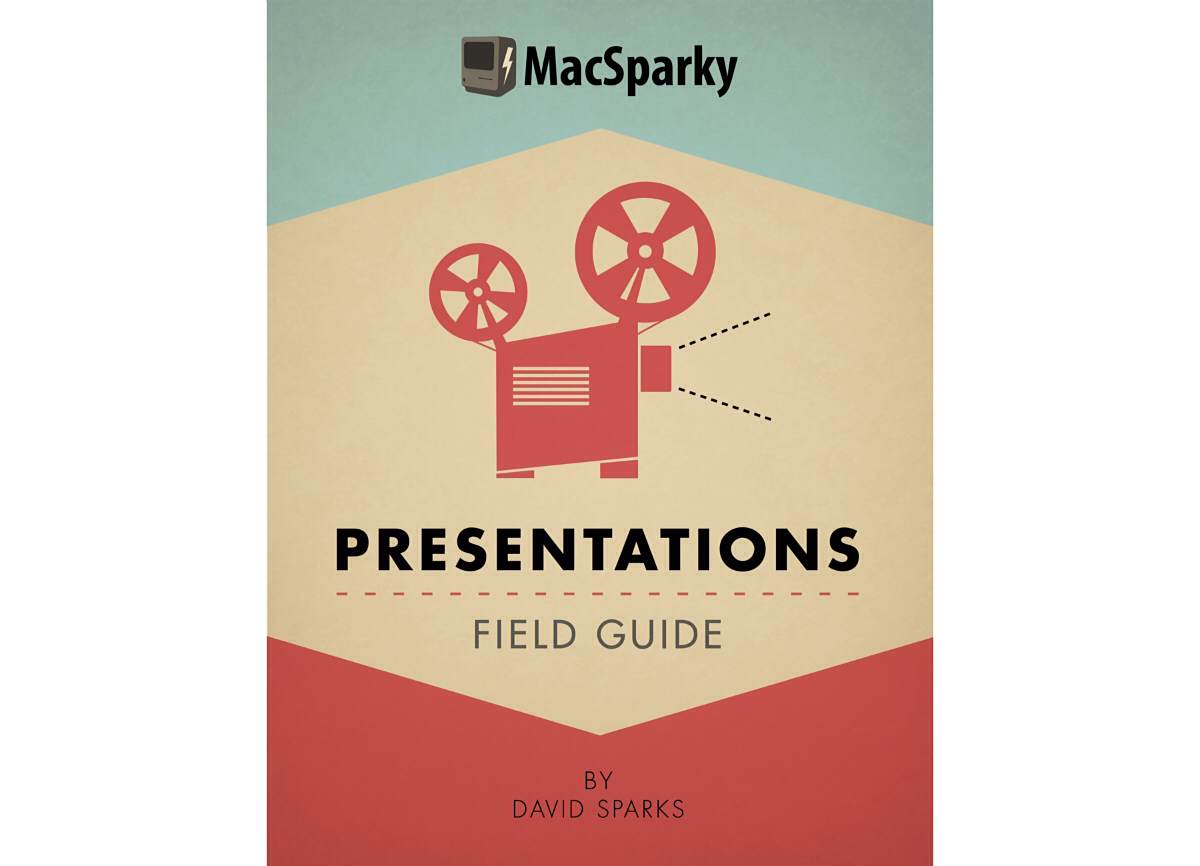 In case you missed the news back when David Sparks' new Field Guide on presentations was available for pre-order, here's a friendly reminder that the book is now live on the iBookstore. You can watch the trailer here.
What I wrote about the book last time still applies, so here it is again:
With a primary focus on Apple's Keynote software—and filled with more than 30 screencasts, audio interviews, and other rich media assets—David shows you how to plan an exceptional presentation that will connect with and delight your audience. He stresses the importance of telling a story rather than reading off bullet points out loud, how to make stunning presentation slides, and more.
He also shares some of his hard-earned presentation day tips, such as:
Putting together a "presentation toolbox", a kit with all the adapters and other miscellany a presenter might need at the last minute
Advice on posture and stance
Presentation delivery techniques
Get Presentations on the iBookstore for $10.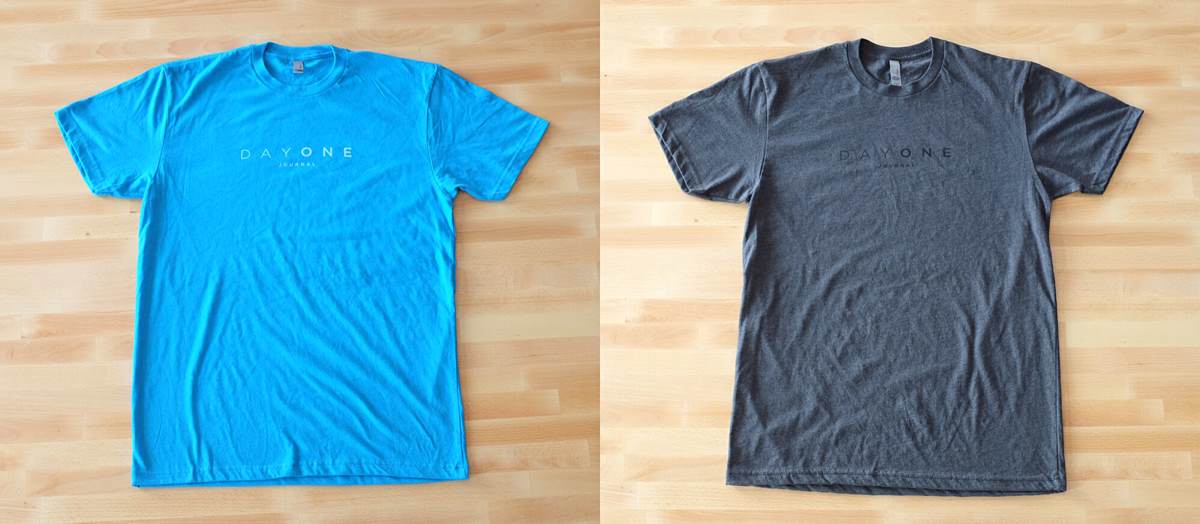 It's no secret that Day One is the best journaling app around. And now you can show your love for the developers yet again by wearing one of their t-shirts, currently available until August 1st, 2014.
They're made from CVC Cotton Poly (60% Cotton / 40% Polyester) and they're "fitted" so sizes run a bit on the smaller side. They're $20 each and you get a choice of charcoal or turquoise. Personally, I hope they add a charcoal shirt with turquoise lettering at some point, but until then, the current options are both quite nice.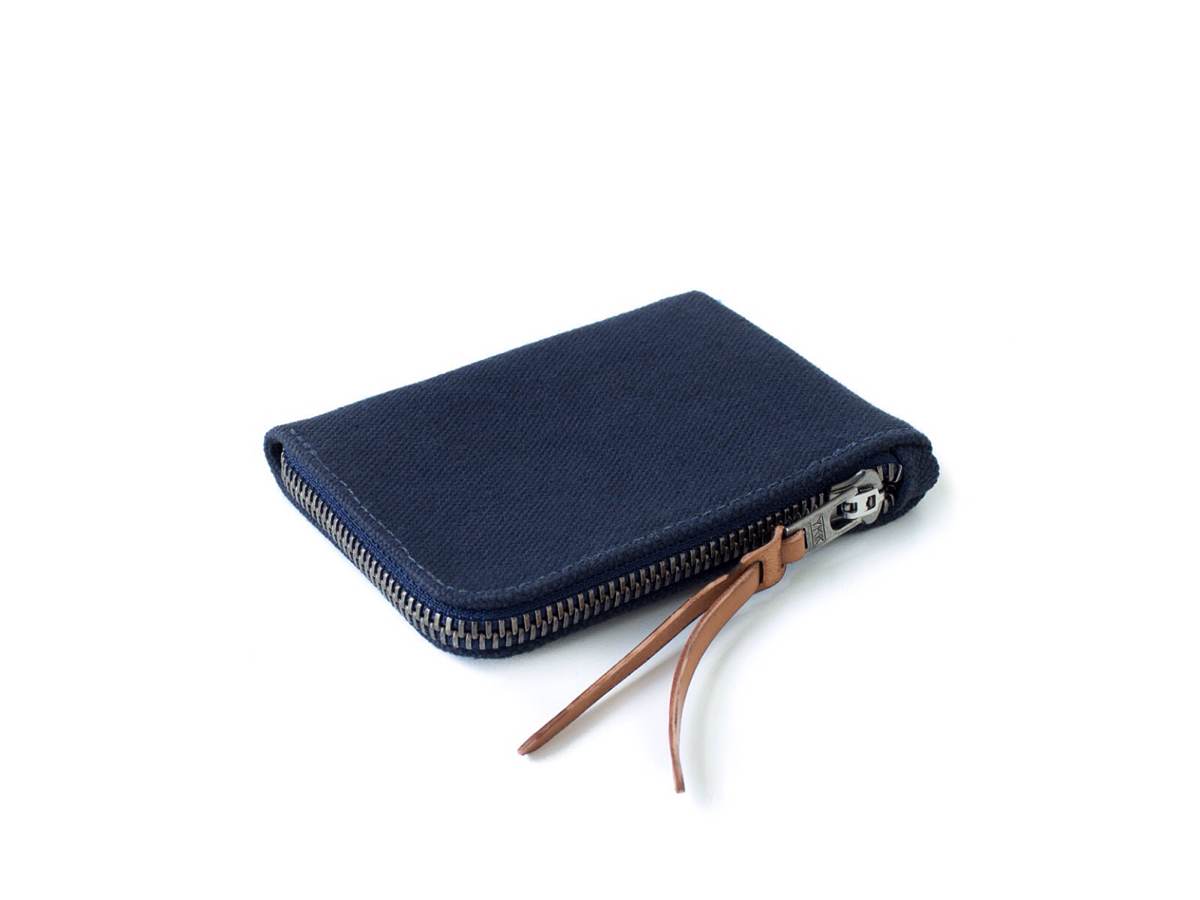 The MAKR Canvas Zip Slim is a sweet-looking wallet comprised of heavy cotton duck canvas and lined with brushed twill. The interior has two partitions to keep your cards and whatnot separated, and the YKK corner zip sports a classy Horween leather pull.

As this print's store page says, "Great espresso is both an art form and a science" Crafted with custom inks on beautiful Italian paper, this 20″ x 27.5″ print celebrates espresso by describing its theory and preparation in great detail, accompanied by illustrations.
Get one from stellavie design for an introductory price of 59,95 EUR (~$81 USD) + 10,55 EUR shipping (~$14).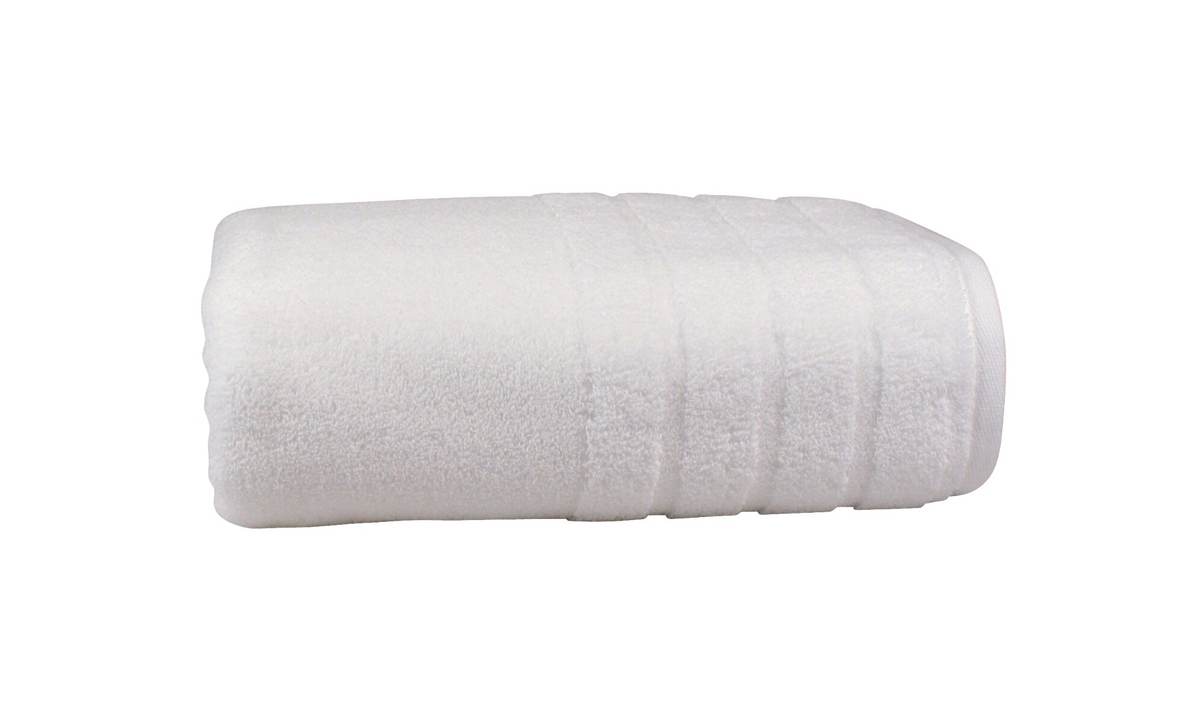 You know how they say you shouldn't skimp on getting a nice bed because you spend a third of your life sleeping? I think a similar rule should apply to towels—at least if you're like me and shower every day. That's not to say you need the most top-of-the-line towel in the world, but having a really nice one makes all the difference.
This 1888 Mills luxurious cotton towel is a recommendation I got from The Sweethome, and it truly is worth the $20 price tag. Not only is it quite soft and absorbent (and durable!), it was made as part of the Cotton Made in Africa project, meaning that the cotton is sustainably sourced from African farmers who are paid market rates for their crops unlike many of their peers.
It's available from Amazon only in white as far as I can tell, which is not a problem for me but something you might consider before buying. They also offer a two-piece set of hand towels for $26.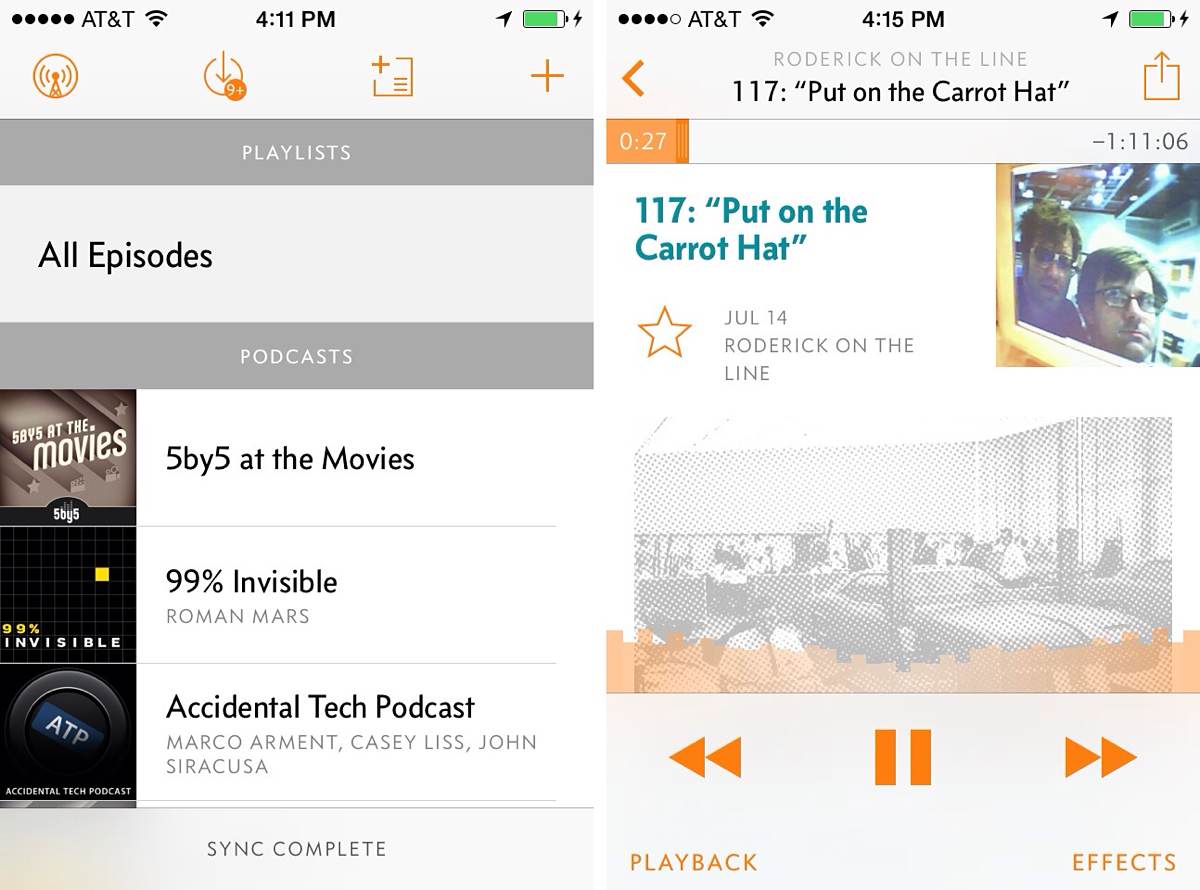 Marco Arment's long-awaited podcast app for iPhone, Overcast, is now available on the iOS App Store. While it won't be luring me away from my precious Pocket Casts anytime soon, it does have some very cool features, namely Smart Speed (which dynamically shortens silences in podcast episodes) and Voice Boost (which normalizes the audio for all shows).
The app itself is free, but a $5 in-app purchase unlocks a bevy of features:
Cellular downloads
Variable playback speed
Smart Speed
Voice Boost
Per-podcast effects settings
One-by-one playback option
Sleep timer
Unlimited number of playlists
Unlimited episodes shown in playlists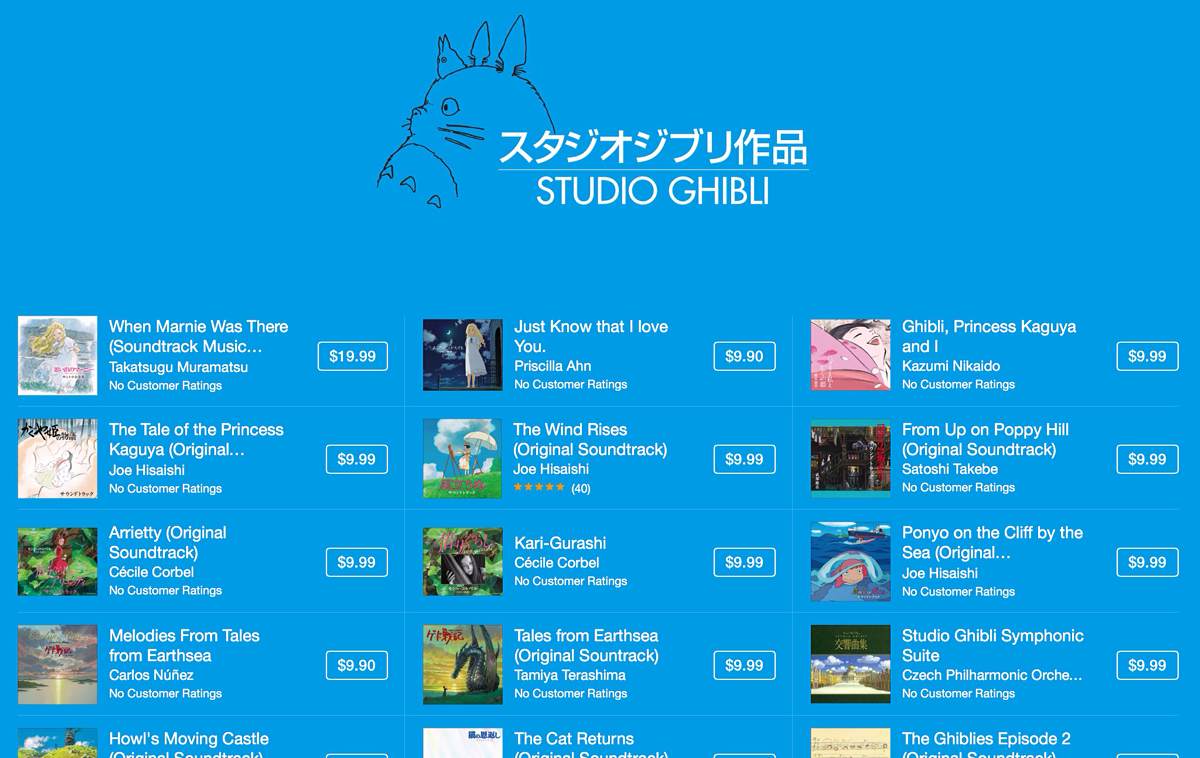 Studio Ghibli fans rejoice: nearly all of their films' original soundtracks are now available on the iTunes Store. We're talking movies like My Neighbor Totoro, Spirited Away, Ponyo, Kiki's Delivery Service, and so many more.
I've always loved the music from these films, and can't tell you how stoked I am about this news. If you're even remotely interested in the world of Studio Ghibli, you've gotta get in on the action.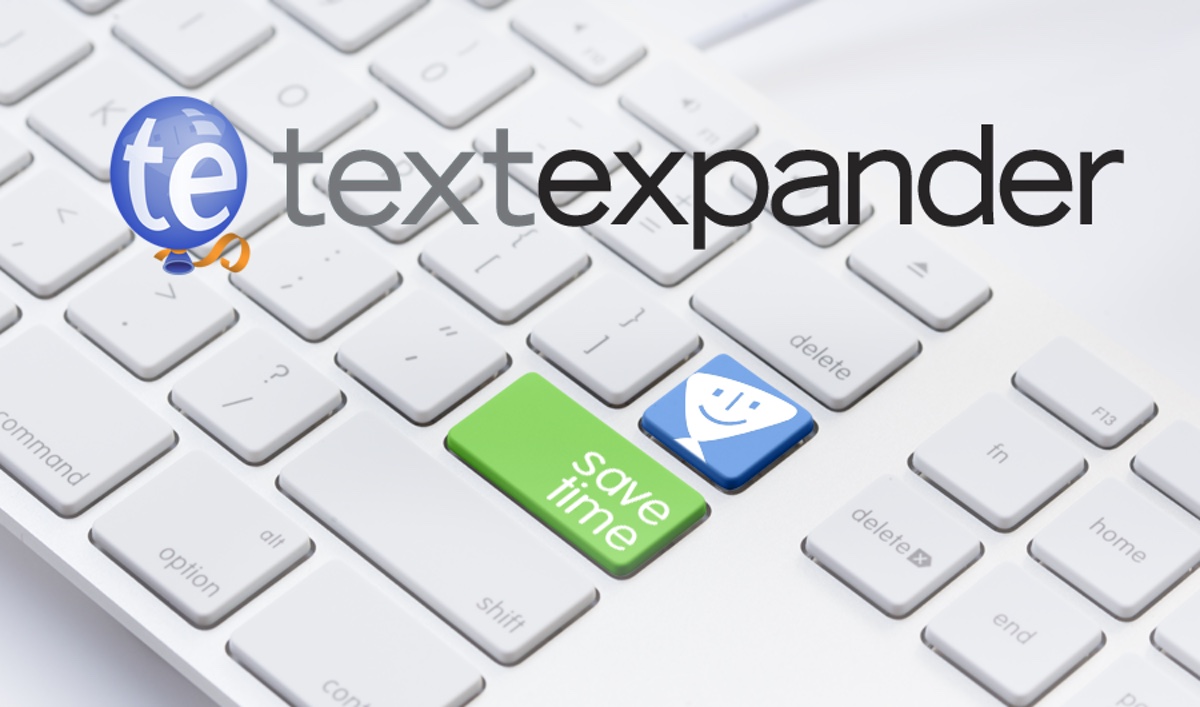 TextExpander saves you time and effort by expanding short abbreviations into frequently-used text and pictures.
Whether it's a simple email signature or several paragraphs of a standard response, you'll love how easy it is to use TextExpander to avoid typing the same thing over and over.
Make customized, boilerplate replies fast and easy using fill-ins.
Create snippets from AppleScripts and shell scripts for powerful integrations.
Sync snippets via Dropbox and use them on multiple devices with TextExpander touch on iOS.
Learn more about TextExpander at: smilesoftware.com/shawn
TextExpander touch for iOS is available on the App Store.
* * *
Our thanks to Smile Software for sponsoring the RSS feed this week. On a personal note, I've been using TextExpander since the beginning of 2011, and good gosh is it great. I use it for automating email signatures, speeding up podcast show notes, inserting affiliate tags into links to Amazon or iTunes, fixing odd CamelCase spellings, and about a billion other things. Just about the only thing I didn't use it for was to write this editor's note.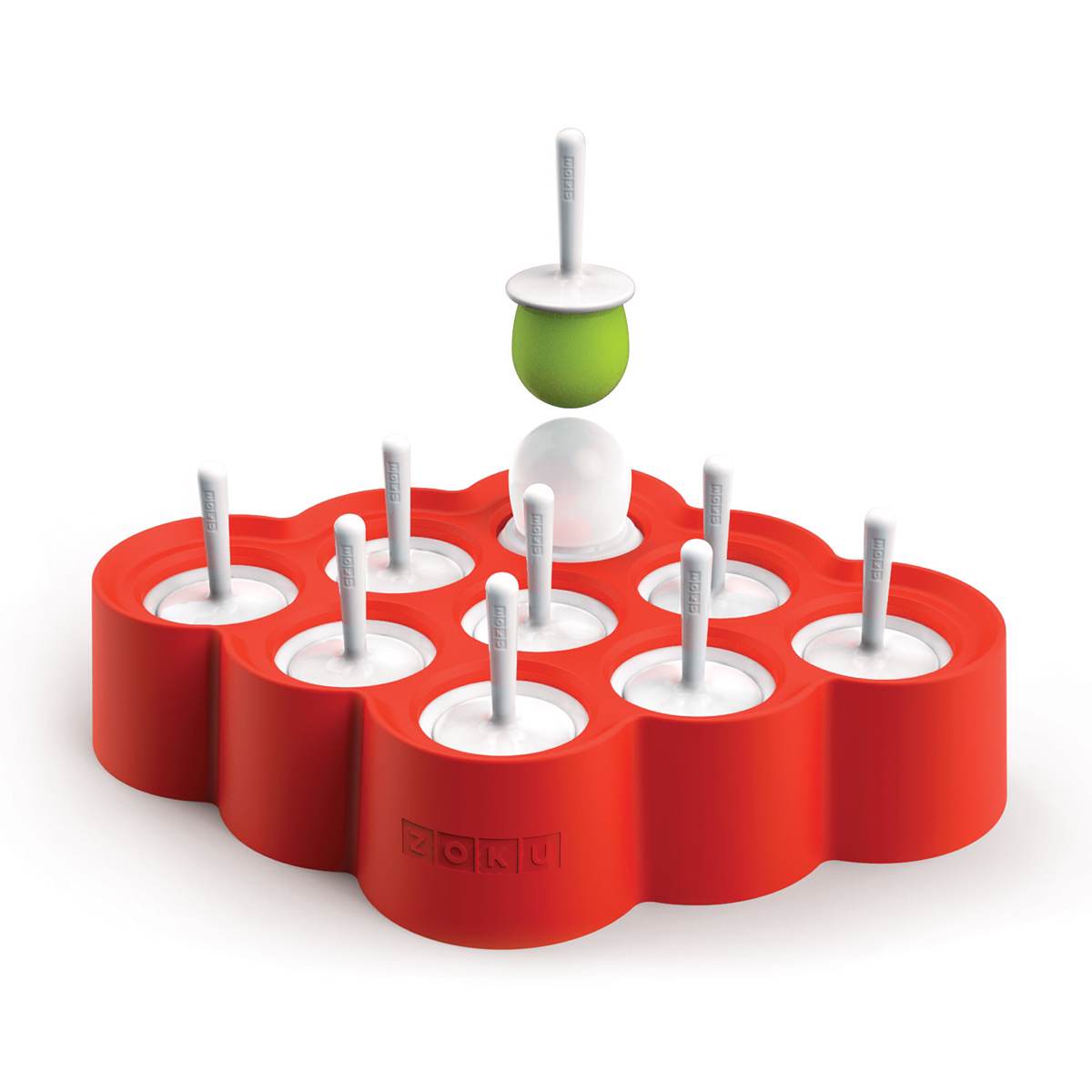 Summer is already halfway over, but there's plenty of hot weather left before we move on to more civilized seasons. If you're still looking for ways to beat the heat, you could do worse than picking up these mini-sized Zoku Slow Pops molds. They let you make up to 9 ice pops at once, which are easily removed from their silicone casings.
If these pops are a bit on the small side for your liking, you can upgrade to the Zoku Slow Pops round molds—declared by The Sweethome to be the best option. And they definitely are awesome, but unfortunately they cost $35 at the time of this writing. In contrast, the mini molds are just $18, and they're perfect for experimenting with lots of new flavors at once.
Either way you'll be treated to some tasty, tasty ice pops, and who could complain about that?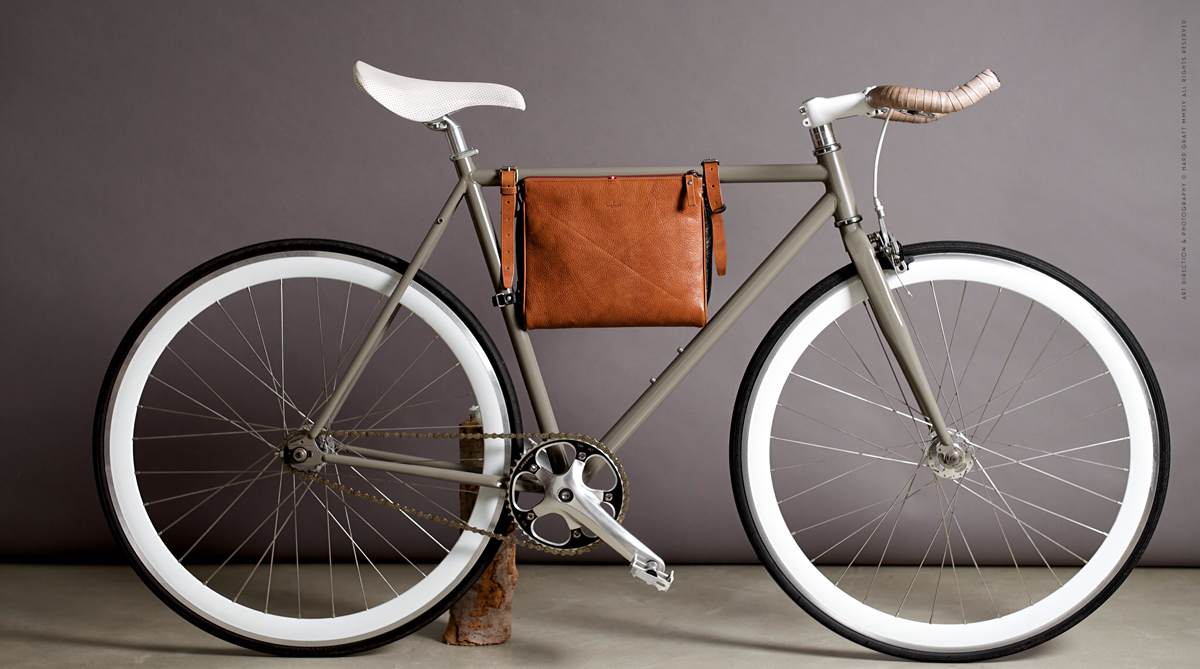 Hard Graft has just released two premium leather bike bags: the Frame Folio (pictured above) and the smaller Frame Pack.
The Frame Folio ($409) is large enough to hold an iPad Air along with other daily essentials, while the Frame Pack ($392) is perfectly sized for your notebook(s), iPhone, and other small items. Both bags affix to the frame of your bike, resting directly beneath you for easy access. When taken off the bike, their straps double as carrying handles.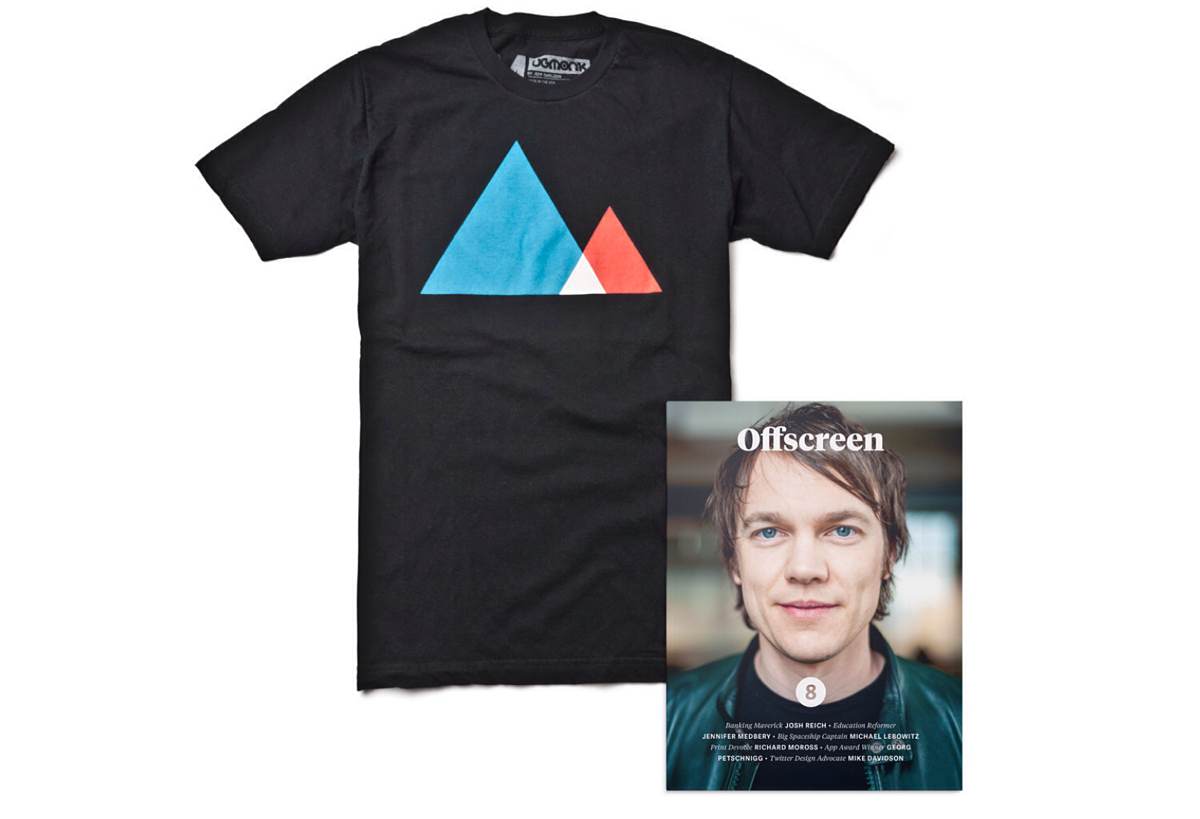 I guess it's a t-shirt kind of day.
Ugmonk has partnered with Offscreen Mag to create a limited-time bundle featuring their iconic Mountains tee and a single Offscreen issue of your choice (#5, #6, #7, or #8). Two of our favorite things bundled into a single package, and for just $32? Yes please.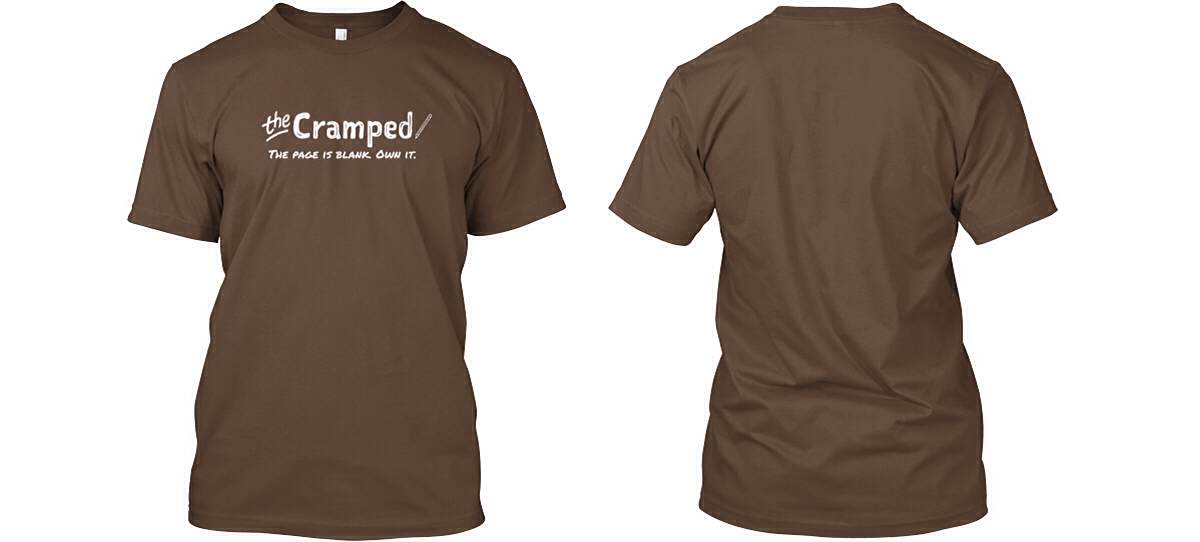 Our friends at The Cramped have put a t-shirt up on Teespring, and we think it's worth checking out. The Cramped is a blog that celebrates analog writing tools, so if you're into handwriting with pen & paper or even using a typewriter, you'll definitely dig their work.
The shirt's Teespring campaign ends in a couple days (as of July 14th, 2014) and is either $18 or $20 depending on the style you choose.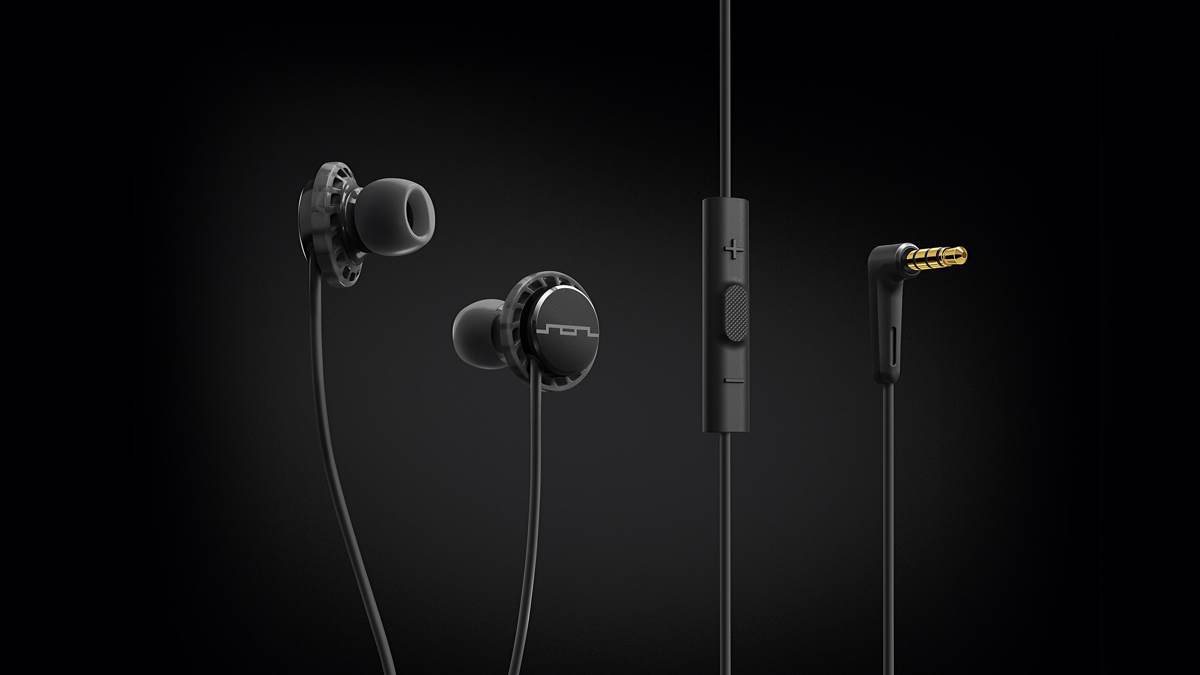 I love my Apple EarPods in most cases, but they're not ideal for jogging. When they're not falling out altogether, I'm still having to constantly readjust them for comfort. I would prefer to focus on the run itself, thank you very much.
The Sol Republic Relays look like a great alternative. According to The Wirecutter's recent review, they're not the best-sounding headphones around, but they don't have annoying cable noise (something my EarPods are guilty of) and are "comfy and so light that one could easily forget they [are] being worn."
They also come with an in-line mic and audio controls—which is always handy—and they come with a lifetime of free ear tips!
If you'd like to pick up a pair of your own, you can get them for $80 on Amazon. They've got four color choices: black (pictured above), black & white, horizon blue, and lemon-lime.
More tools and toys on the next page →