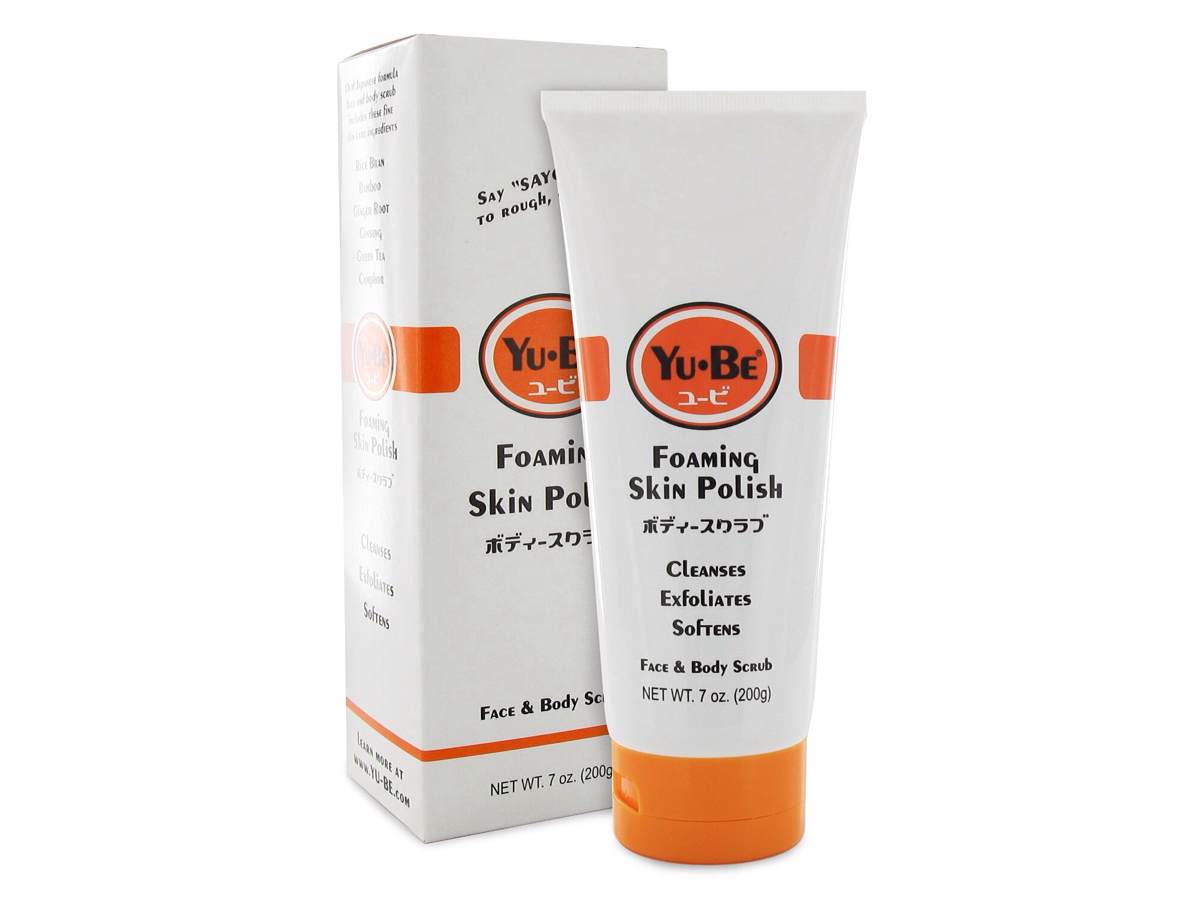 We talk about a lot of gadgets and other fun stuff here on T&T, but every now and then it's important to step back and think about our health, even in terms of skin care.
This foaming skin polish from Japanese company Yu-Be is a non-gendered facial scrub that exfoliates the skin, regulates oil production, and leaves your face (or other skin) soft and clean. It's not officially scented, though the tea tree oil and camphor give it a subtle smell that fades quickly. It's also not the grittiest scrub in the world, but it works well enough for most people and is especially good for oily skin.
Some of its ingredients: tea tree oil, walnut shell, bamboo stem extract, rice bran, glycerin, camphor, ginseng root, and ginger root.
A 7oz bottle of the stuff is $18 on Amazon.

Navdy (coming early 2015) is an intriguing little heads-up display that mounts on your car dash. As their Sandwich-produced video explains, Navdy is capable of many things:
Real-time turn-by-turn navigation instructions.
Displaying things like your current speed, RPM, or fuel economy.
Displays texts (which you can reply to using your voice) and other notifications from your phone. Much safer than staring at your phone while driving.
Accepting and initiating calls, also without looking at your phone.
Playing, pausing, and skipping music streaming from any app on your phone.
The HUD projector is designed in such a way that the display appears to float outside your windshield, so your eyes don't have to refocus much to take in its information.
As of this writing (Aug 8th, 2014), there are 27 days remaining for the special pre-order campaign that allows you to get a Navdy for $299—40% off the eventual $499 price. It should be noted that Navdy will not require a subscription fee, as it uses the data plan of your smartphone.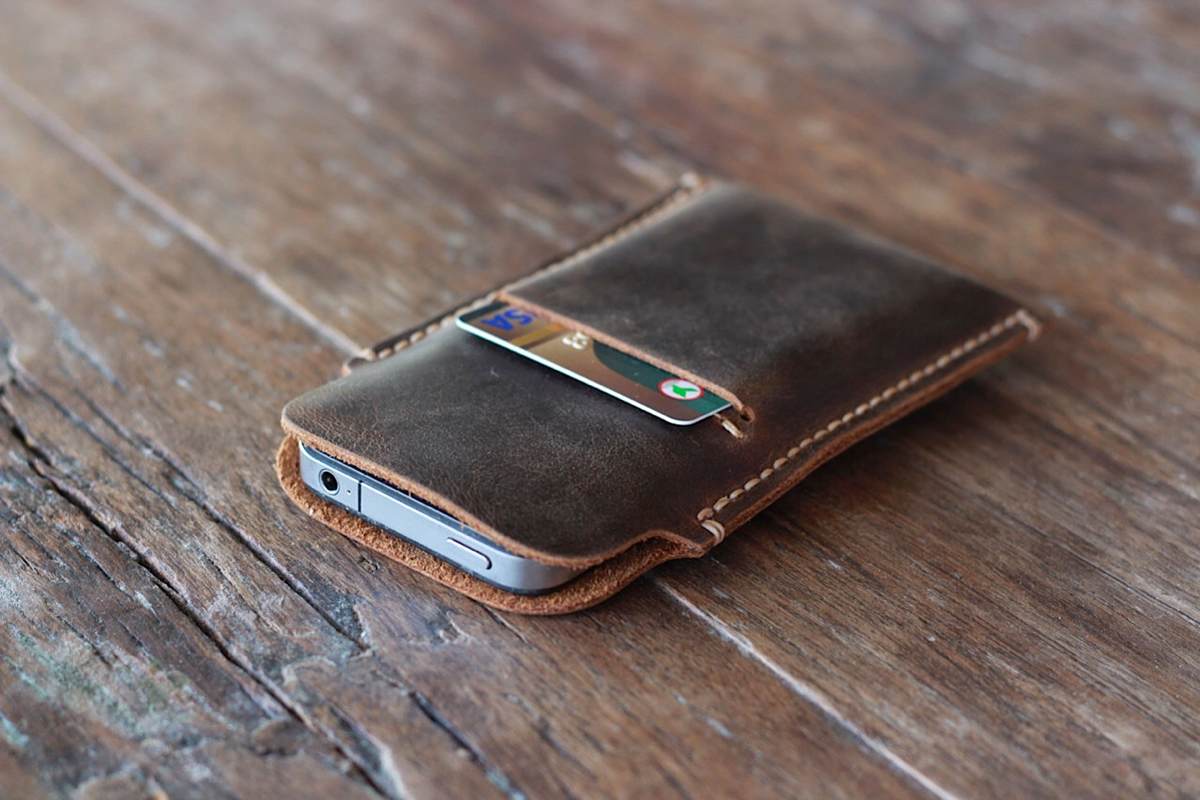 This distressed leather case from Etsy shop JooJoobs gives your iPhone 5/5s a handsome, rustic look while providing some protection from damage. The stitching is all done by hand, and there's a convenient credit card slot on the back.
The JooJoobs shop is based out of China, so this case goes for about $24 + $6 shipping to the U.S.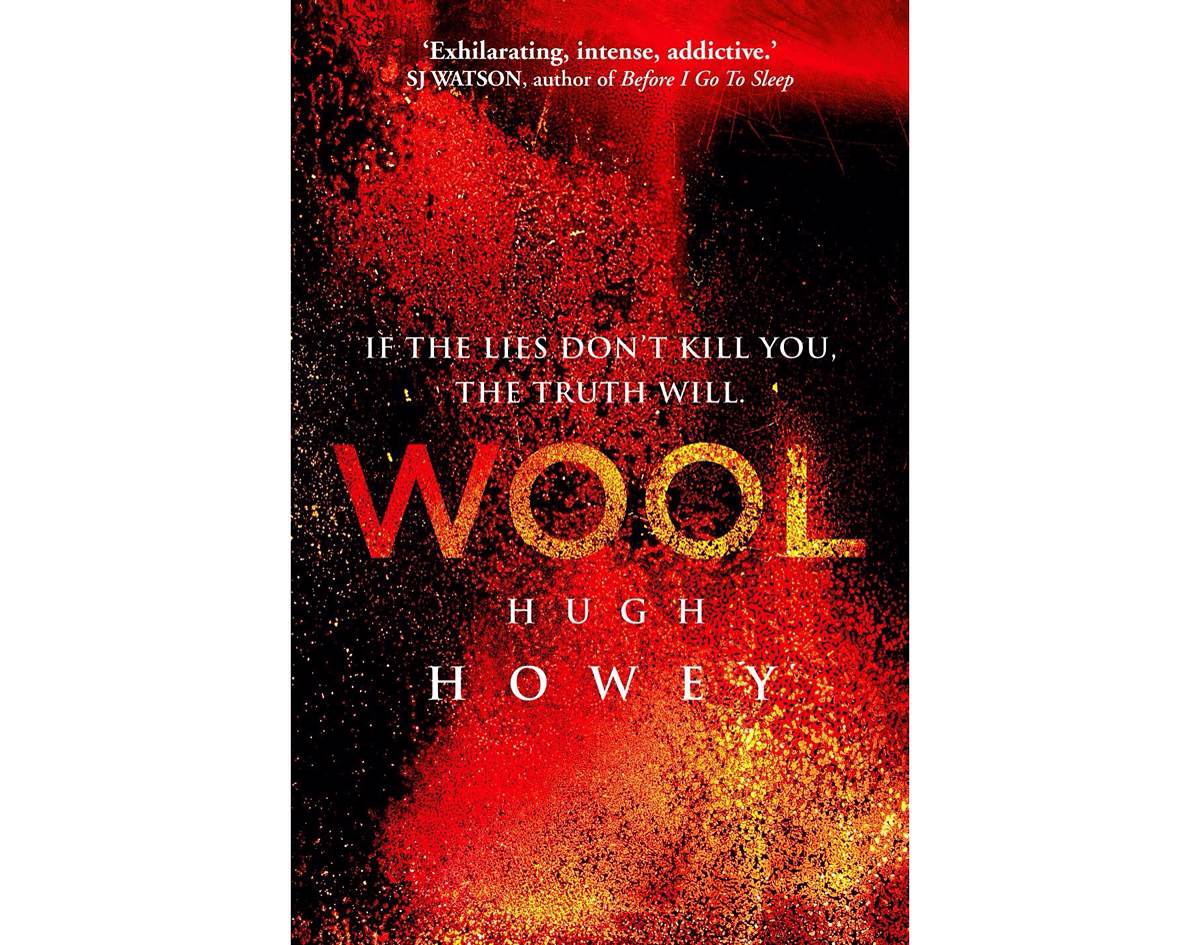 Thanks to a recommendation from Sid O'Neill a while back, I found out about a series of sci-fi books by Hugh Howey called Wool. I finally picked up the omnibus edition (which collects books 1-5) over the weekend, and I was hooked from the get-go. Finished it just yesterday, and can't wait to pick up the next entry in the series.
Wool is a post-apocalyptic story about people who are forced to live within a giant silo underground, forbidden from ever speaking of going outside lest they be granted that very wish. Cameras aboveground provide the silo's tenants a constant view of the ruined, poisonous landscape that can kill within seconds.
I would share more details about the story, but I don't want to give anything away. It's the kind of book that teases you along with twist after twist until the very last page, and it's hard to put down.
The Wool omnibus is available in all the usual editions: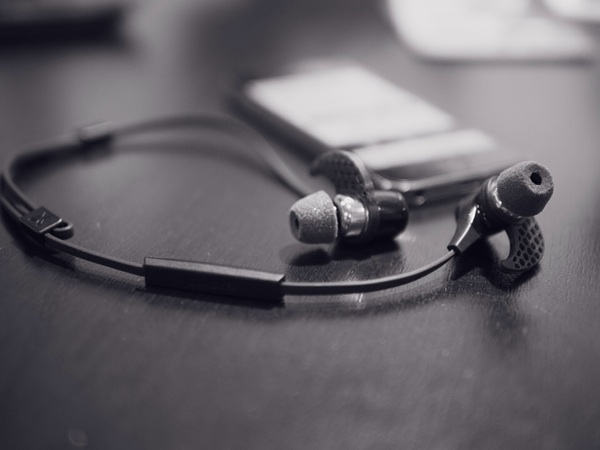 The JayBird BlueBuds X — recently recommended by our editor Shawn Blanc — are an awesome set of Bluetooth earbuds to run with.
They sound great (especially if you replace the default rubber tips with these Comply memory foam earbud tips) and aren't likely to fall out during your workout, especially since there's no cable between the buds and your iPhone to catch on things. The 8-hour battery life, in-line mic, and lifetime warranty against sweat are the cherries on top.
Pick up a pair of the JayBird BlueBuds X on Amazon for $139. A pack of the Comply earbud tips is $16.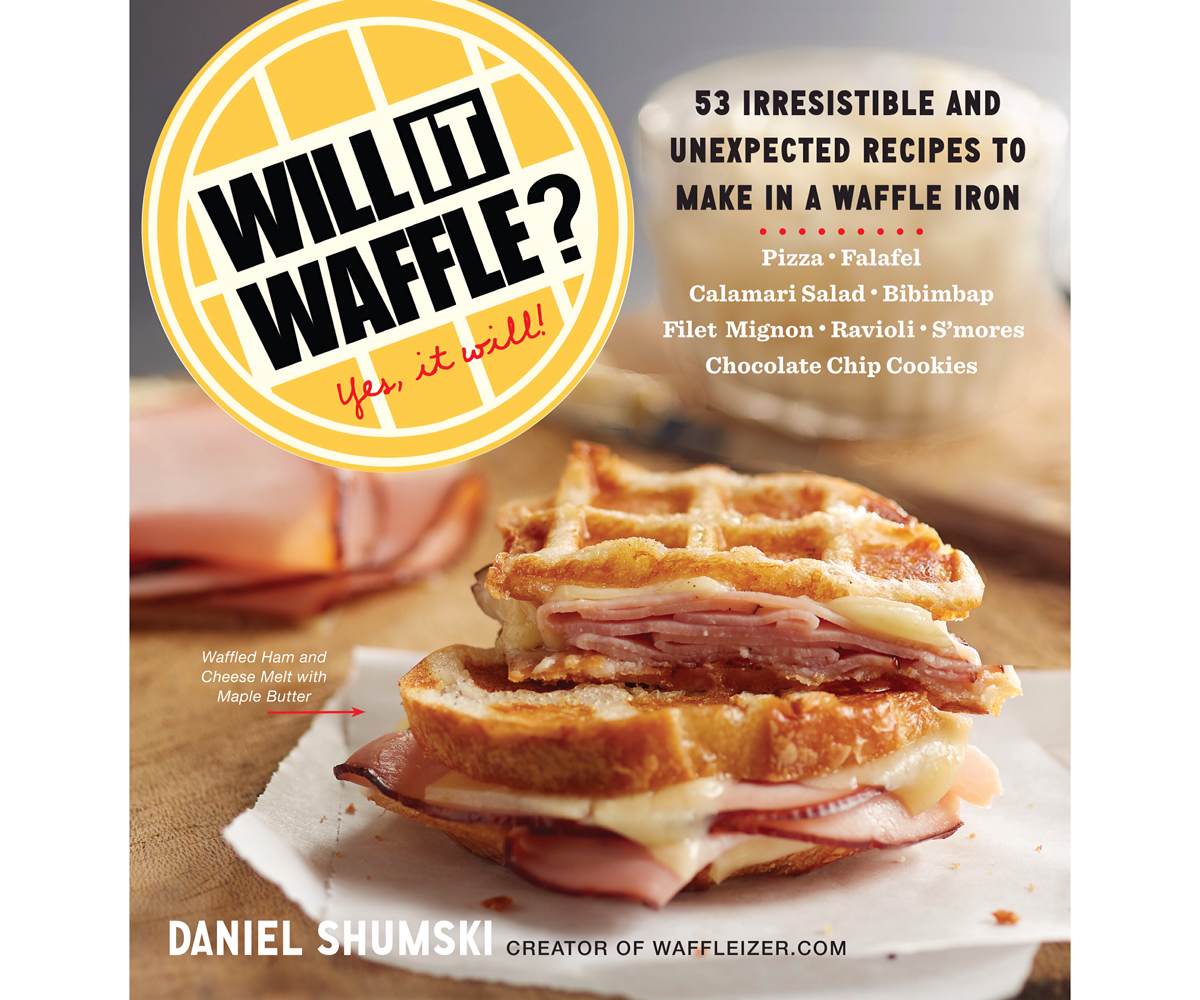 If there's one thing I love in the morning (besides my daily regimen of coffee injections), it's a good Belgian waffle. So, you'll understand why I'm more than excited about Daniel Shumski's upcoming cookbook, Will It Waffle?
You'll learn how to waffle all sorts of stuff: bacon, eggs, hash browns, muffins, French toast, mac & cheese, sweet potato gnocci, potato and cheese pierogi, quesadillas, meatballs, filet minon, pizza, apple pie, and somebody please stop me before I eat everything in my house.
The book is set to release on Aug 26th, 2014, but can be pre-ordered right now in paperback ($12), Kindle ($10), or iBooks ($10) formats.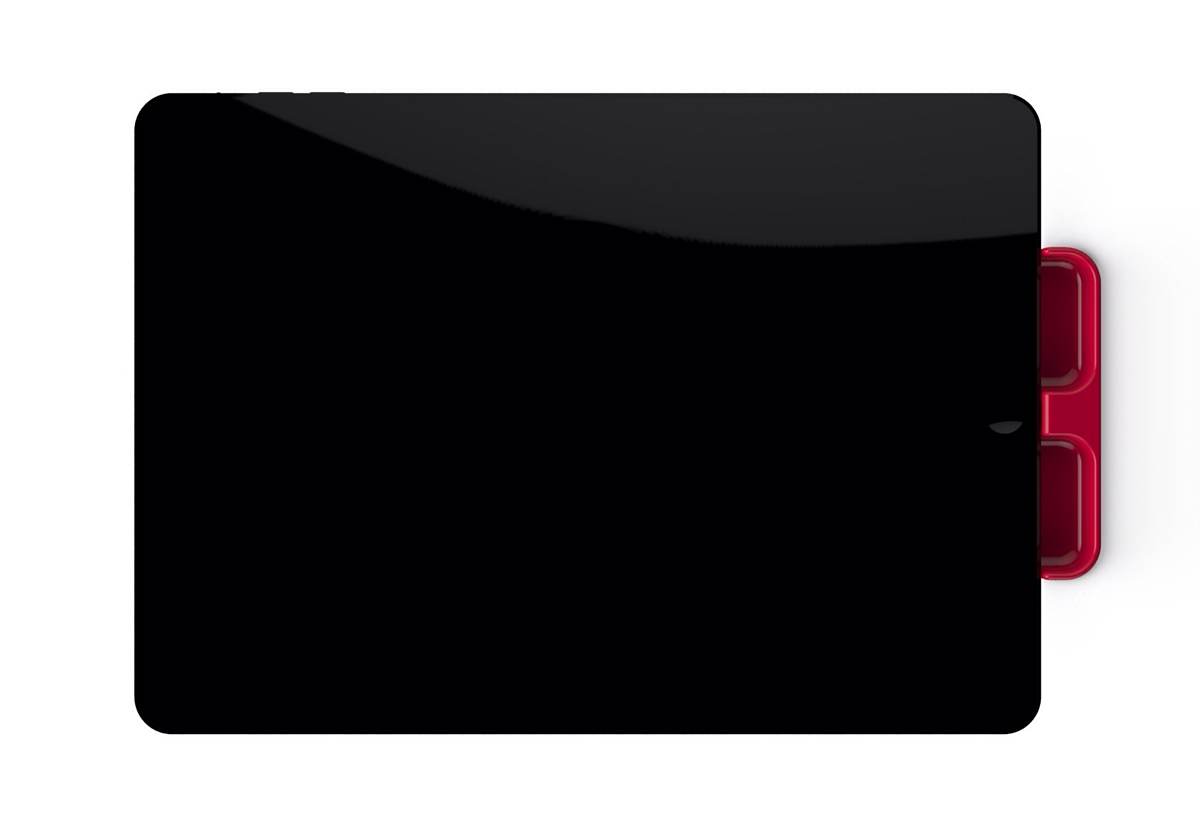 The SpeakerSlide is a Kickstarter project that reminds me of the SoundBender from a while back, but modernized for today's iOS devices.
It plugs into your Lightning port, placing a curved space directly over the device's speaker so that its audio redirects to you rather than going sideways out into the air. No more cupping your hand over the speaker like an animal. It can even be used while charging, assuming you're using Apple's standard Lightning cable and not a 3rd-party model.
The Kickstarter campaign ends in 5 days as of this writing. $10 is the minimum pledge level to receive a SpeakerSlide for iPad in black or white (or, if they meet their stretch goal, an iPhone version).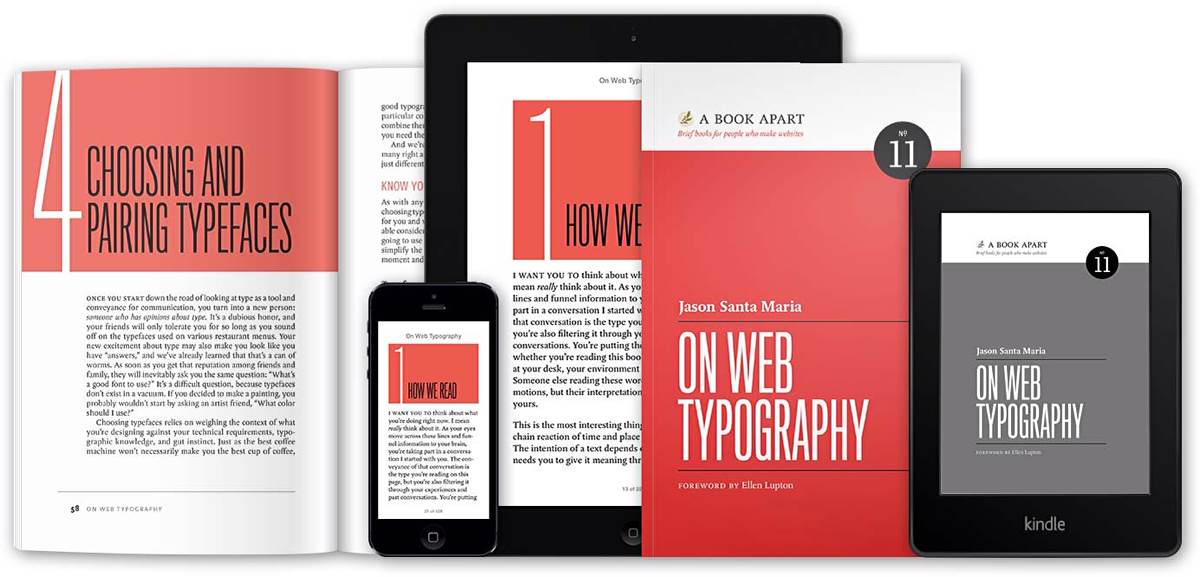 This morning the folks at A Book Apart released renowned graphic designer Jason Santa Maria's new book, On Web Typography. The title says it all really, but I'll go ahead and include their own foreword so you know what this is all about.
"Typography is your design's voice and the most powerful tool you have to communicate with your readers. Learn how to wield type with care and wit: how to evaluate typefaces, consider technical constraints, create flexible typographic systems, and put together your own collection of favorite faces.

Jason Santa Maria wants you to see type beyond code or flourishes. You'll discover how typography shapes the way we read and how you can adapt the craft's practices for the screen. So go ahead. Choose, combine, and set typefaces with ease—and invite readers in."
The paperback version of On Web Typography is $18 (it was sold out when I first scheduled this post but appears to be back in stock as of 4pm CDT, Aug 5th 2014) and the ebook is just $9. You can also purchase them together as a $22.50 bundle.
A free excerpt is available here.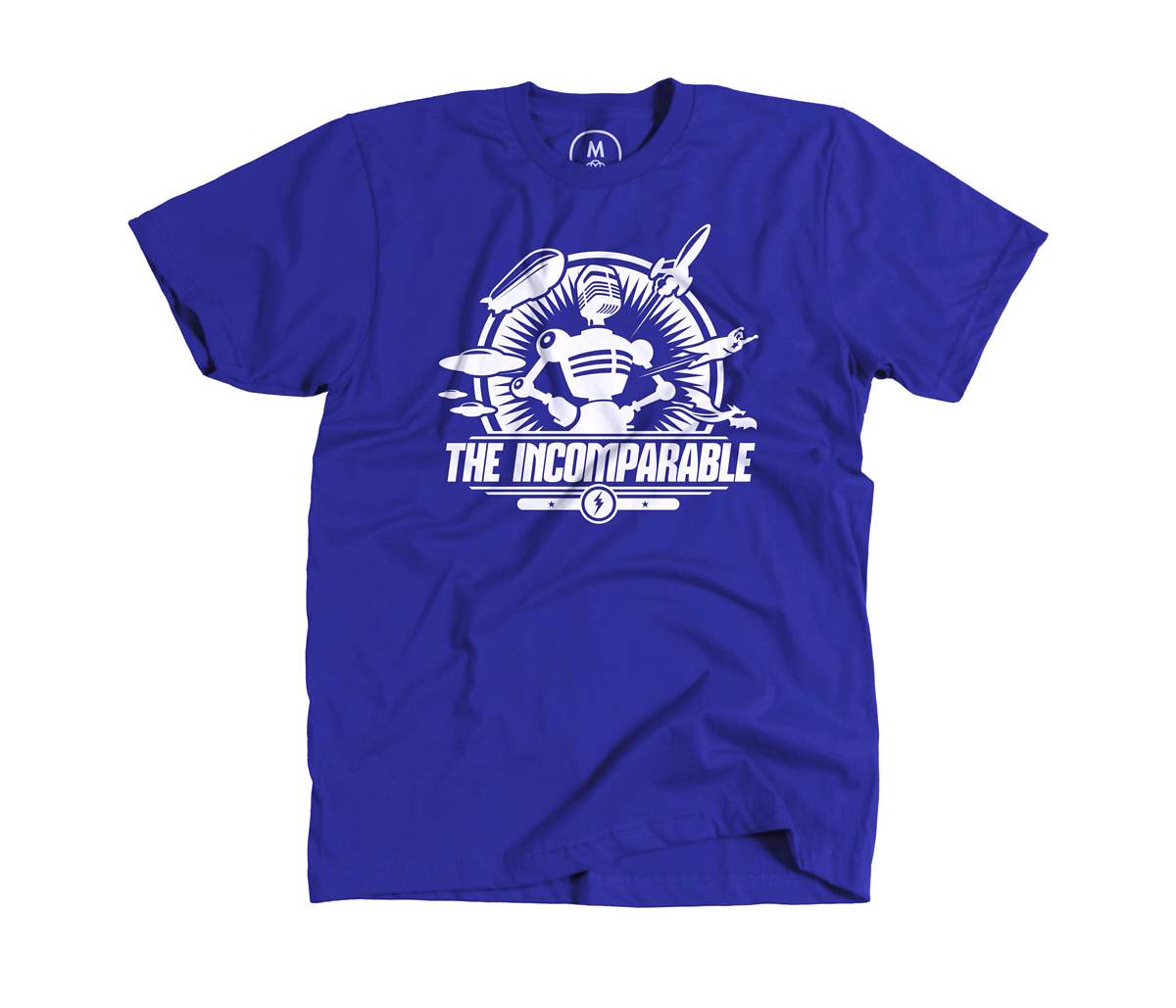 The Incomparable is a favorite podcast of mine, from the nerdy conversations down to the awesome logo. That logo is being printed on a t-shirt via the Cotton Bureau, a Kickstarter-like site for shirt designs.
They've already surpassed their support goal, so you're guaranteed a shirt if you get in on the action before 2pm EDT on Friday, Aug 22nd 2014. They're $25 each.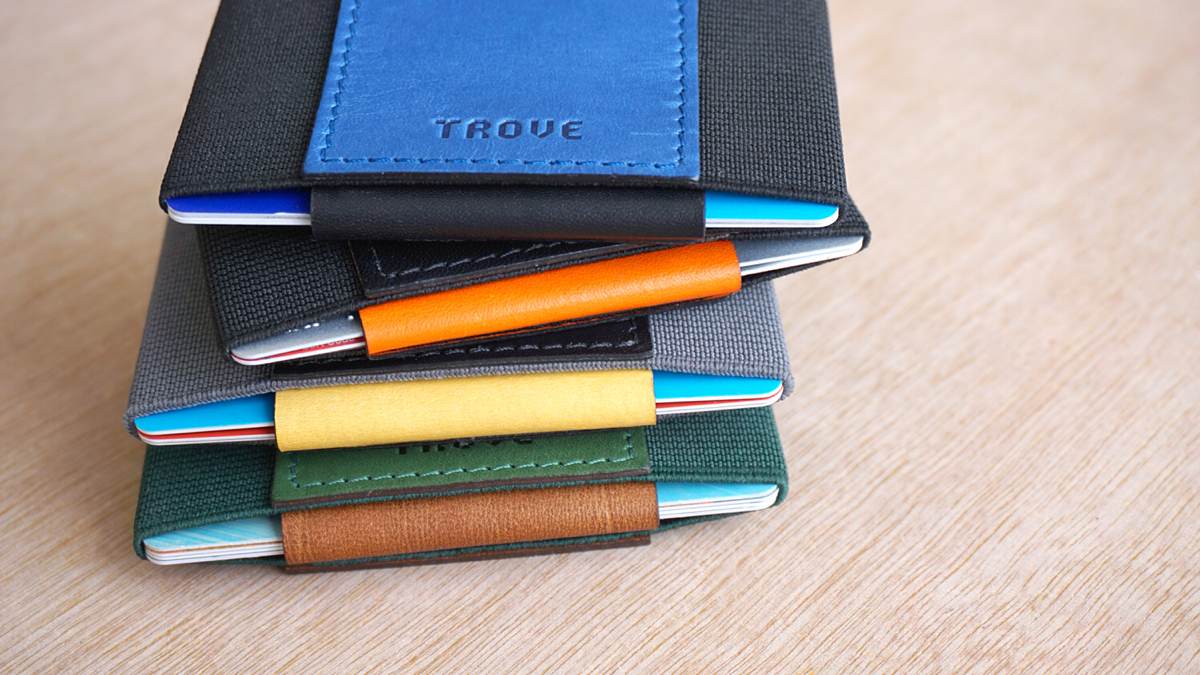 The TROVE wallet, very near to reaching its Kickstarter funding goal, can best be described as a Supr Slim wallet on steroids.
It combines strong, woven elastic with vegetable-tanned full-grain Italian leather accents. The whole thing is reversible too, so you can organize your cards and cash the way you like. Holds up to 10 cards (far more than I need on a daily basis) and is RFID-compatible so you can tap the entire wallet to an appropriate scanner rather than digging out individual cards.
To back the project and get a TROVE wallet in return, will run you £25—about $42 USD.
International shipping is free, and they promise to fulfill all orders before the holiday season.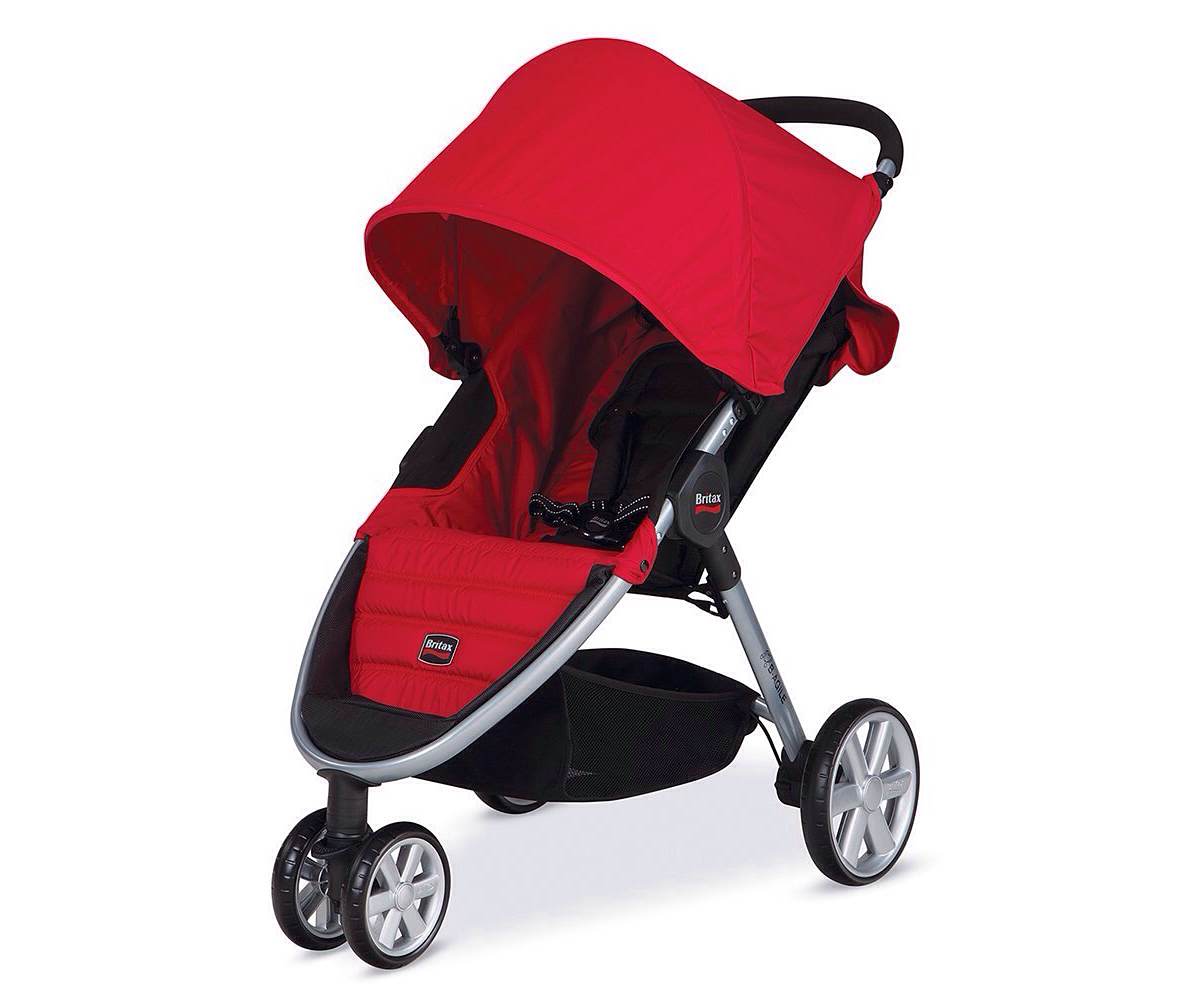 As a stay-at-home dad who likes taking his son on lots of walks around the neighborhood, having a good stroller is important to me. The 2014-model Britax B-Agile is one of the better options out there, for several reasons:
It's surprisingly lightweight for its size.
You can fold it one-handed. After the kid is out, just push the safety button on the side and pull the handle located in the seat. The B-Agile can then be carried by that handle like a suitcase.
Tight turn radius. Just as important for strollers as it is for cars.
One-foot braking system, so there's no forgetting to engage one or the other.
The B-Agile is currently $216 on Amazon, though I've seen it lower than that in the past (around $190, I believe). Even so, it's a good deal for the quality you get in return.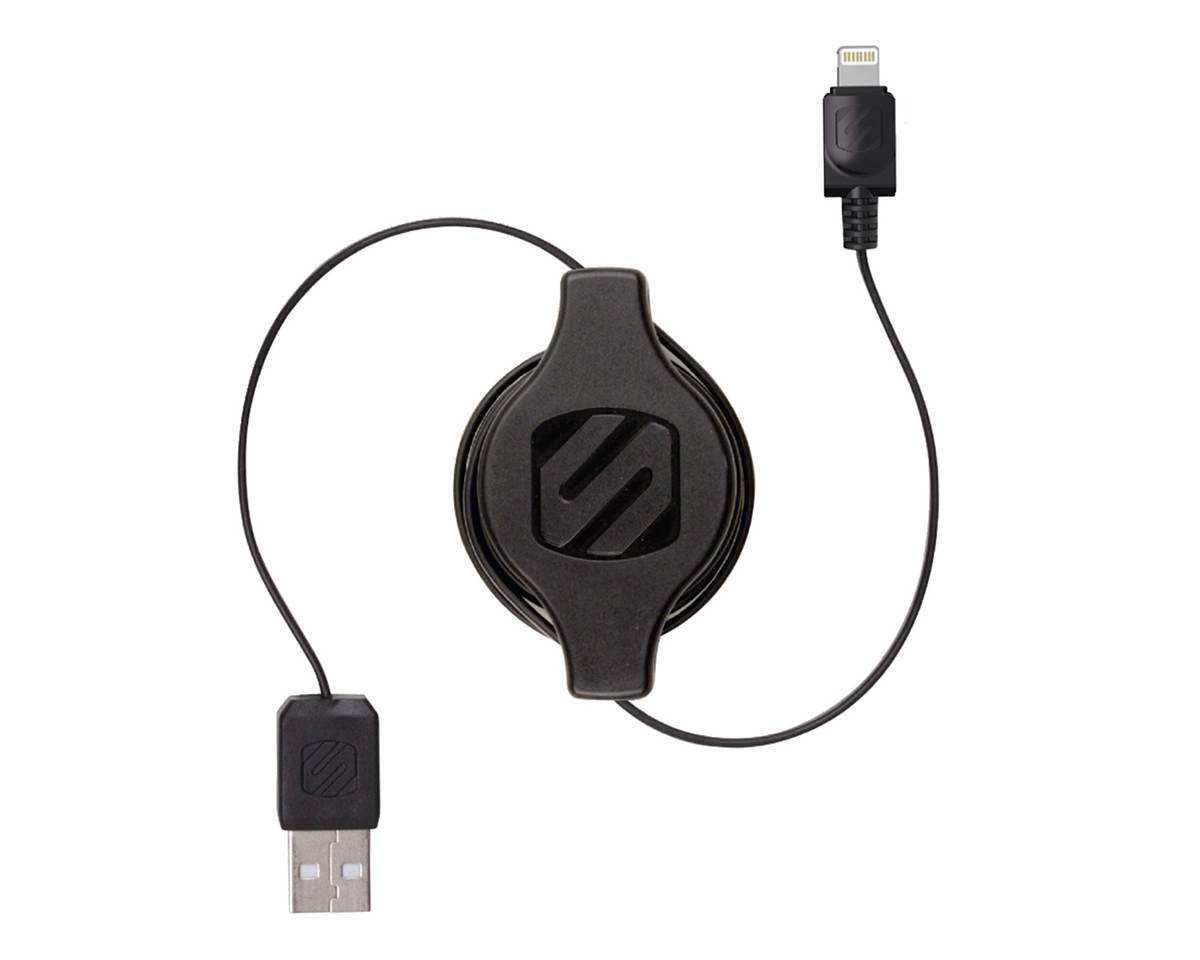 The Scosche Strikeline is a retractable Lightning cable for iPad and iPhone. Extends to 3ft long, retracts to about the size of a watch face for travel purposes. Simple!
The black version is $18, the white one $21.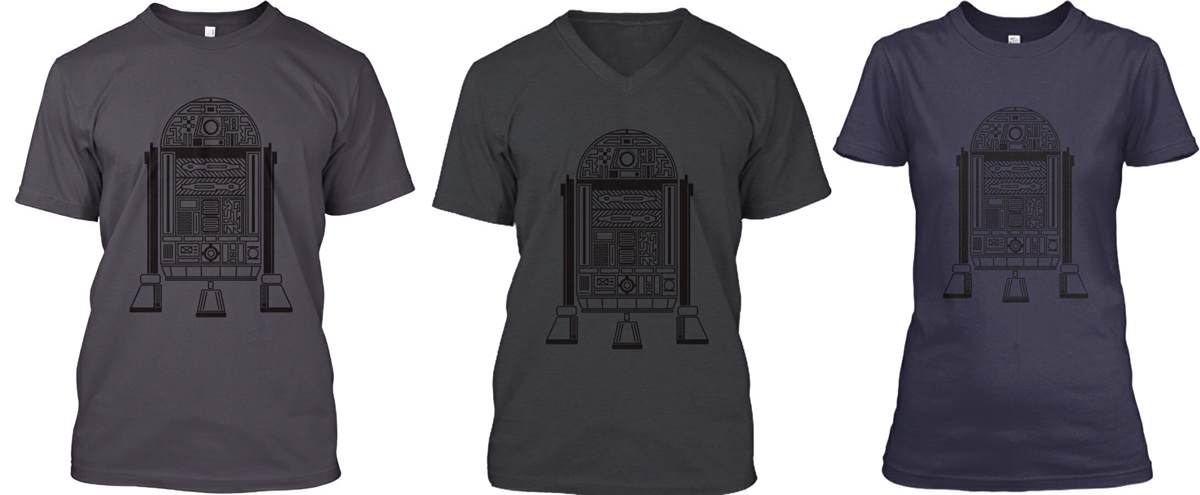 Tools & Toys reader Chase McCoy has designed a slick R2-D2 t-shirt you Star Wars fans out there will enjoy. Chase is a good guy and we'd like to see him reach his Teespring goal.
There are three versions to choose from:
Asphalt gray American Apparel crew ($20)
Dark gray heather V-neck ($28)
Navy women's fit tee ($20)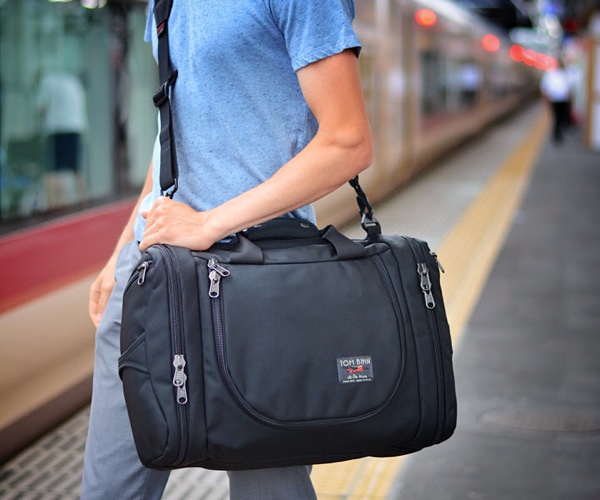 The new Tom Bihn Aeronaut 30 (little brother of the original Aeronaut 45) is a convertible carry-on travel bag that can comfortably be worn over the shoulder duffel-style or as a backpack. Watch this video to see it in action.
This thing can carry a surprising amount of stuff for its size. The main body of the bag is divided into three compartments, the center one being the largest. Each of the interior panels dividing the end compartments from the center one can be unzipped and pushed aside if you need more space.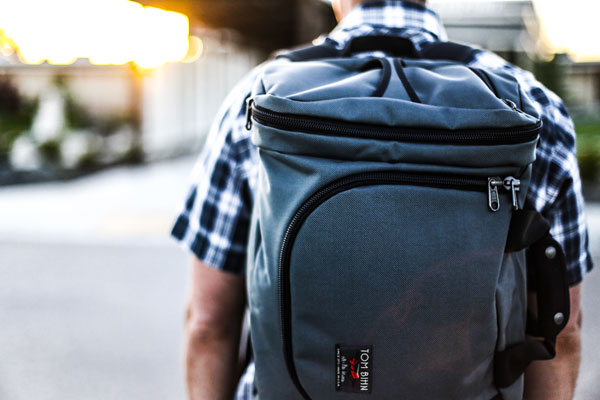 Both of its exterior end pockets are zippered, and all zippers throughout are of the YKK Aquaguard waterproof coil variety. The exterior and lining are comprised of highly durable nylon fabric. All in all, this is a tough bag.
Tom Bihn was even thoughtful enough to make an Aeronaut 30-sized version of their Travel Laundry Stuff Sack (which, again, you can see in action), a small bag that holds clean clothes on one side and dirty ones on the other—indicated by colored drawstrings at either end.
The Aeronaut 30 will start shipping to the public in late September, but can be pre-ordered now for $270.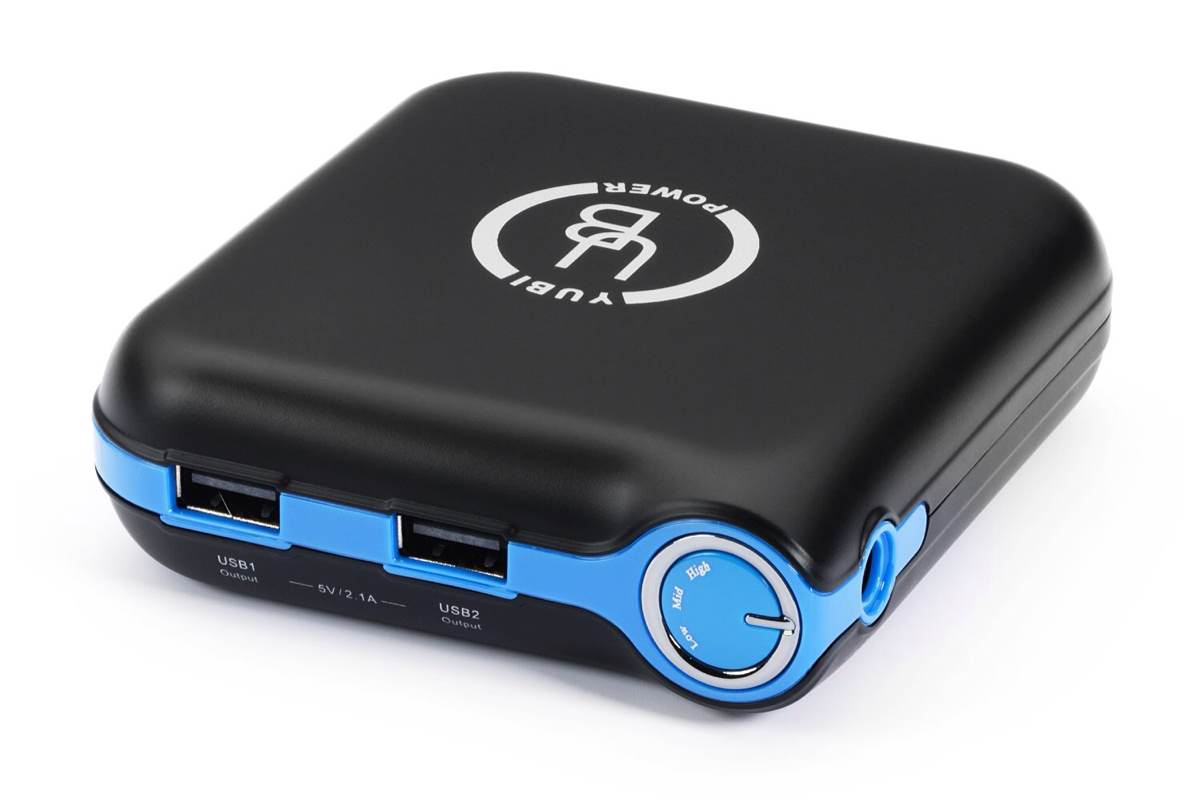 After yesterday's post about the NomadPlus external battery, reader Josh Hogan wrote in with another suggestion: the Trent iCarrier. It doesn't come with a wall adapter of its own, but it has other advantages:
12,000mAh power capacity, meaning it can charge your iPhone and iPad a couple times each before needing its own recharge. If you have just an iPhone, you could probably squeeze out half-a-dozen recharges.
Dual USB ports for charging two devices simultaneously.
Surprisingly portable — Despite its huge capacity, the battery is still small enough to toss into a bag and take on trips.
Battery level indicators (low, mid, high) tell you how much energy the battery has left.
Quick to recharge, for its capacity. It can go from empty to full in about 8 hours, so just plug it in overnight and you should be set.
And at $38, it won't break the bank either.
Thanks, Josh!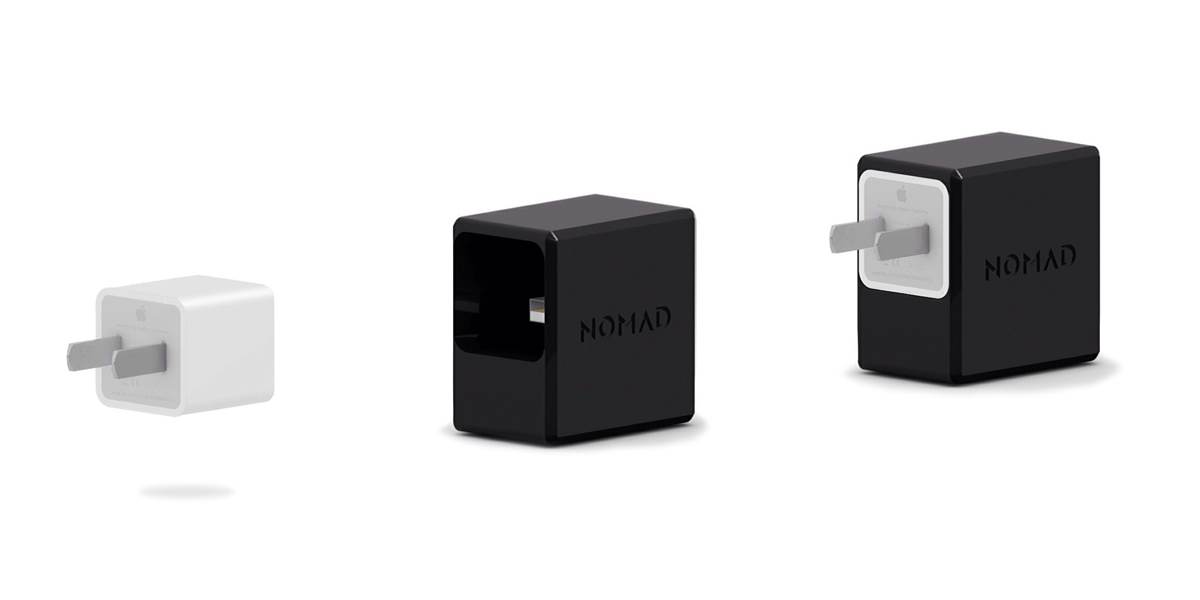 (Readers, take note of the promo code at the end of this post.)
There are a number of ways to deal with device battery life issues while traveling. I personally like using a Mophie Juice Pack Air on my iPhone because I can just flip the power switch when I need a boost. It does have its downsides though:
Not everyone wants a bulky case on their iPhone.
The Juice Pack Air can't charge an iPad or anything else than the iPhone it's protecting.
That's why I'm interested in the upcoming NomadPlus, an external battery that integrates with any modern Apple wall adapter.
Insert the adapter, plug it in like normal, and the NomadPlus will first charge your device before charging its own internal battery. When it's time to leave, unplug the unit and you've got an extra 70% charge (based on the iPhone 5s battery) ready to go when you need it most.
The official release date isn't until November 30th 2014, but you can pre-order a NomadPlus now for half-off ($19.50, down from $39) if you use the code NOMADPLUS at checkout.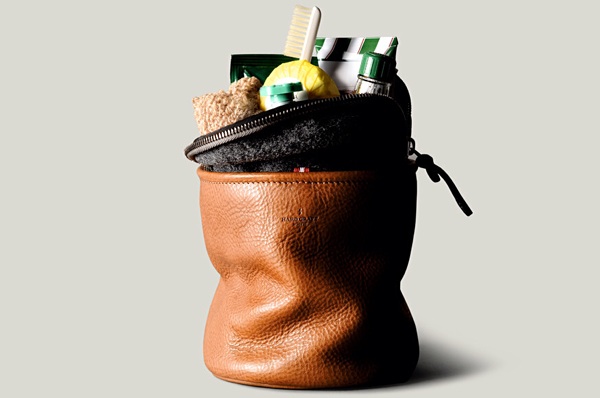 The Refresh Dopp Kit is a vertical bag for your home or travel toiletries. The vegetable-tanned leather exterior can stand up on its own, while the water-resistant wool felt lining (with zipper enclosure) keeps everything nice and dry. Get it for $269 at Hard Graft.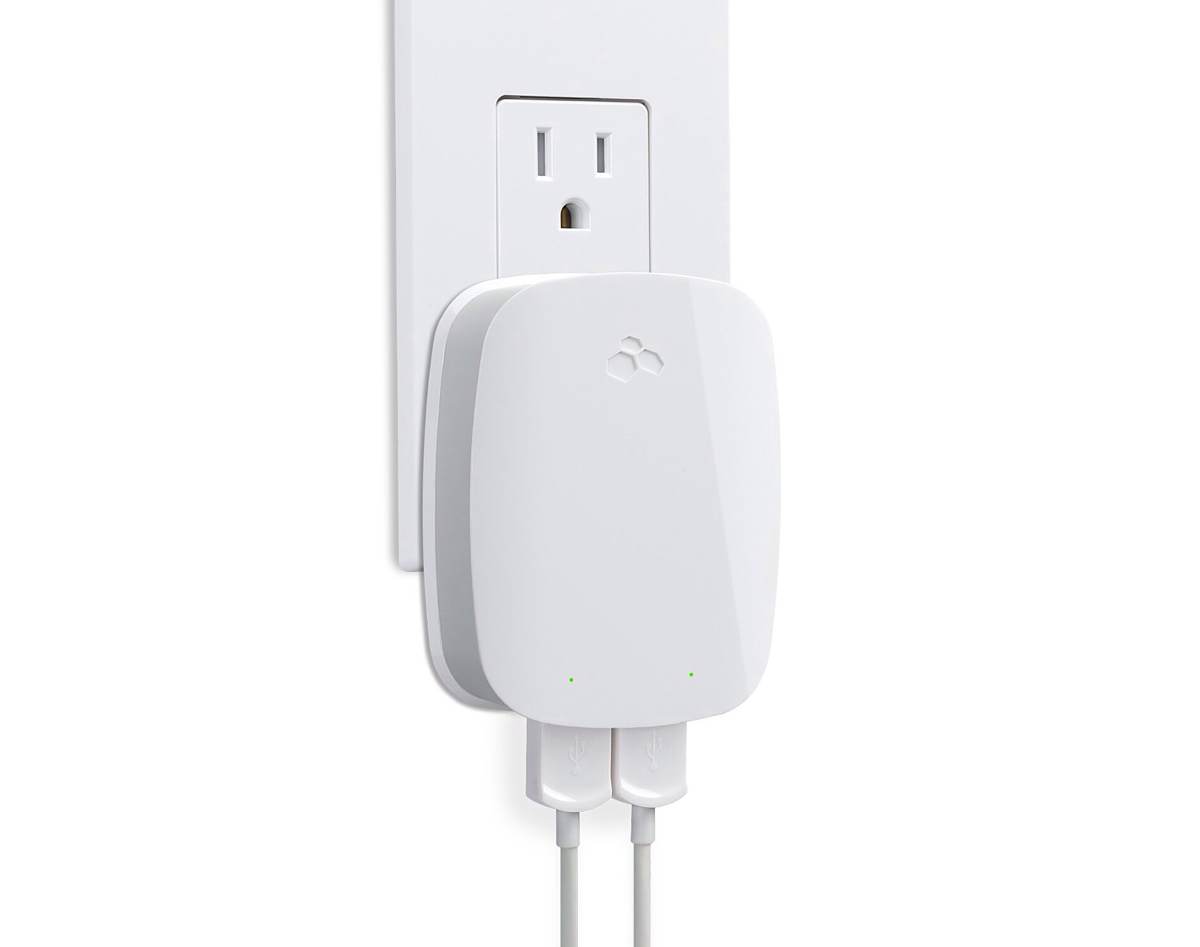 As the title suggests, the Kanex DoubleUp is a wall adapter that accepts two USB cables. It's powerful enough to charge two iPads relatively quickly, thanks to each USB port's 10.5-watt output, and it has helpful status LEDs on the front to let you know if your device is fully charged (green) or still charging (orange). I like that it's small enough to toss into a bag on trips.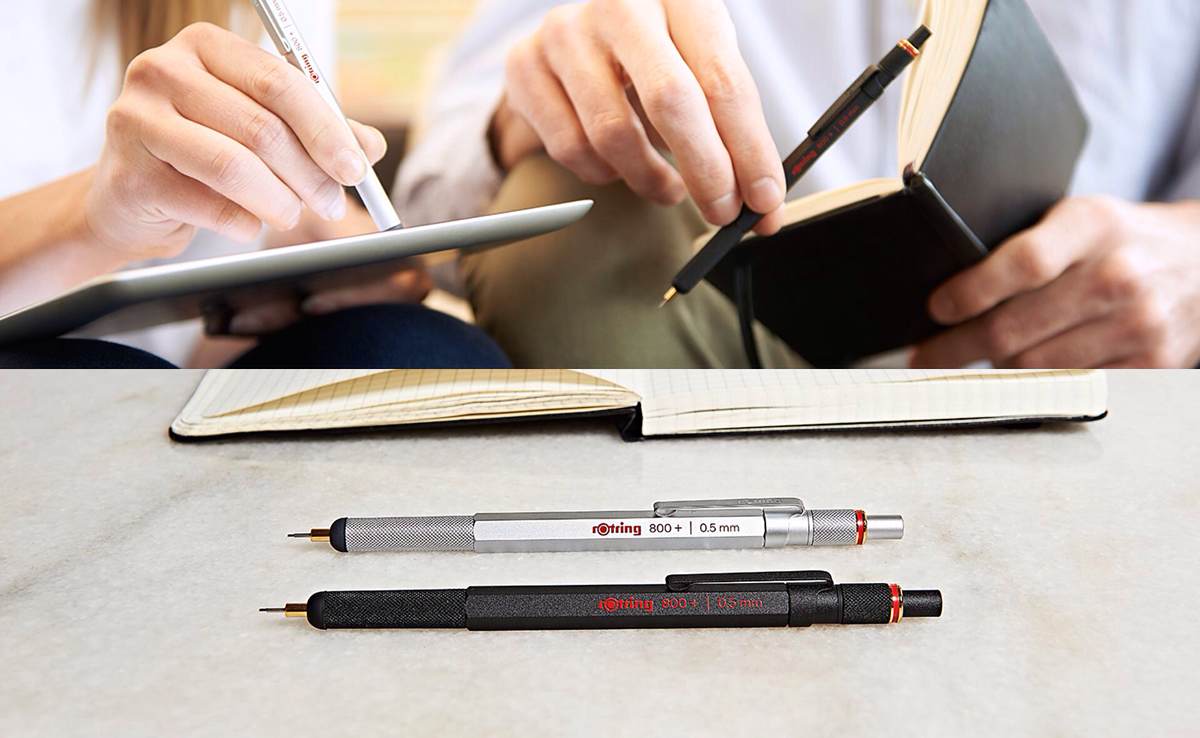 The Rotring 800+ is a combination of stylus and retractable 0.7mm mechanical pencil. Give the cap a small twist to extend or retract the mechanical pencil—while retracted the 800+ acts like any other stylus, perfect for use on an iPad.
The hexagonal metal barrel adds a certain heftiness and quality that feels great in the hand, and thanks to its knurled grip, it's not likely to slip out of your fingers.
The Rotring 800+ 0.7mm is available for $65 on Amazon in black or silver. For a few more bucks, you can get a 0.5mm black or a 0.5mm silver.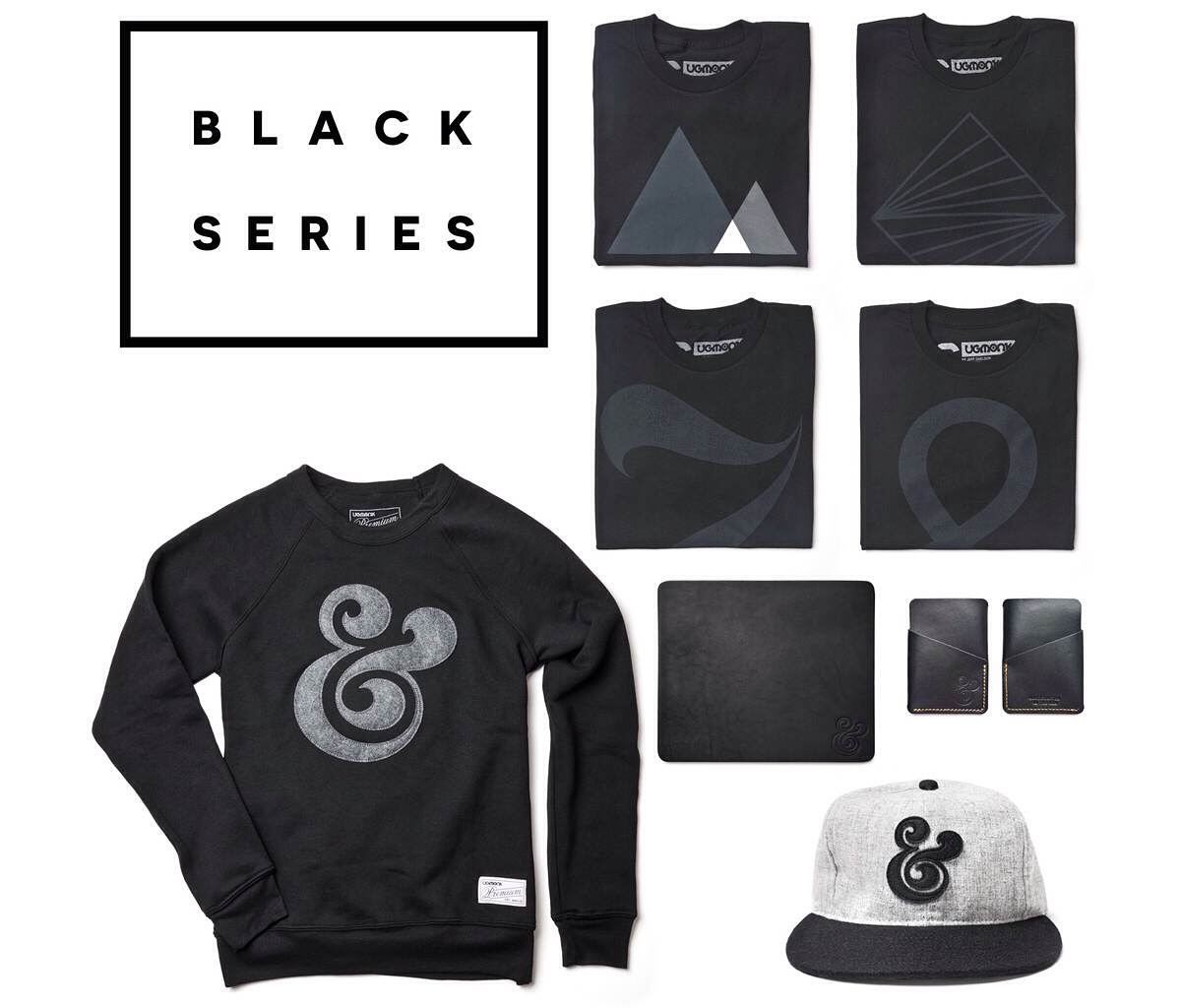 This morning, Ugmonk unveiled the Black Series, a collection of eight of their most popular items that have been given the monochrome treatment. This is some of the slickest stuff Ugmonk has ever put out.
If you can't decide what to pick and have $250 to spare, you can buy the entire set at once. If you just want the four t-shirts, that's $95. Be sure to check out the Black Series Lookbook to see each item in action.
More tools and toys on the next page →