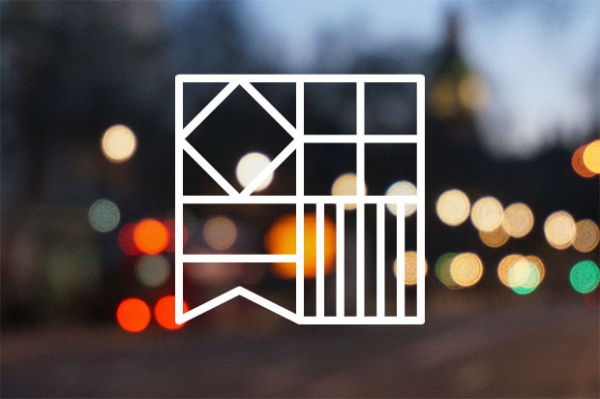 Flag is a recent Kickstarter campaign for a free photo-printing service. Yes, you read that correctly. The entire service—printing, shipping, and all—is completely free, at least for people in the U.S. It sounds crazy, but the way they plan to accomplish this is by putting an advertisement on the back of each photo print.
I'm generally not a fan of obtrusive advertising, but if you're going to frame or hang your photo prints, then you most likely won't even see these ads most of the time anyway. They also plan on offering ad-free prints for a small fee.
The photos will be ordered via an iOS app, with various sizes and border styles available to choose from. It will even be possible to divide a huge photo into individual prints that can be assembled jigsaw-style into a poster upon delivery.
Whether or not you think you'd ever use Flag, you should at least watch the funny promo video, guest-starring Adam Lisagor.
We've mentioned a lot of camera bags on T&T before, but a photographer who only carries one camera and lens around might want something even more minimal. Something they could toss in their normal bag and still protect the camera.
Enter the Miggo, a new Kickstarter project. Essentially, it's a camera strap that wraps around the camera (lens and all) when not in-use. It offers just enough protection against scratches and minor dings, but is still thin and light enough that it won't add a bunch of extra bulk to your bag. It also has a built-in pocket for your lens cover for when you're shooting.
$35 will get you one of their wrist strap models, while $40 will get you the full-sized edition.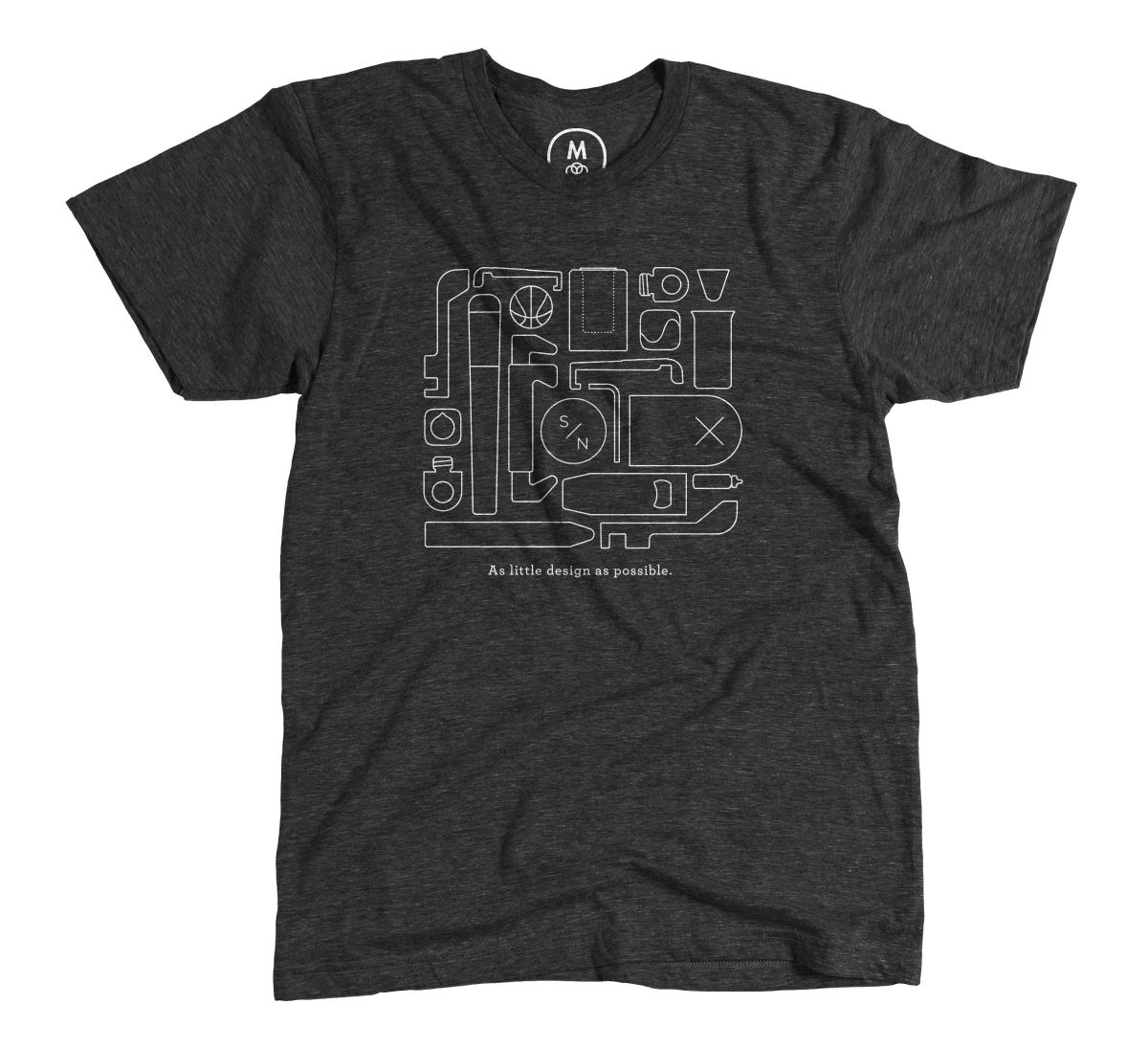 Our friends at Studio Neat have designed an awesome t-shirt ($21) that sports all of their products in one image. Not much more to say than that, other than that the sale is run sort of like Kickstarter, in that they need to meet a minimum number of pre-orders for the shirt to be printed. The minimum here is only 25, so let's help 'em out!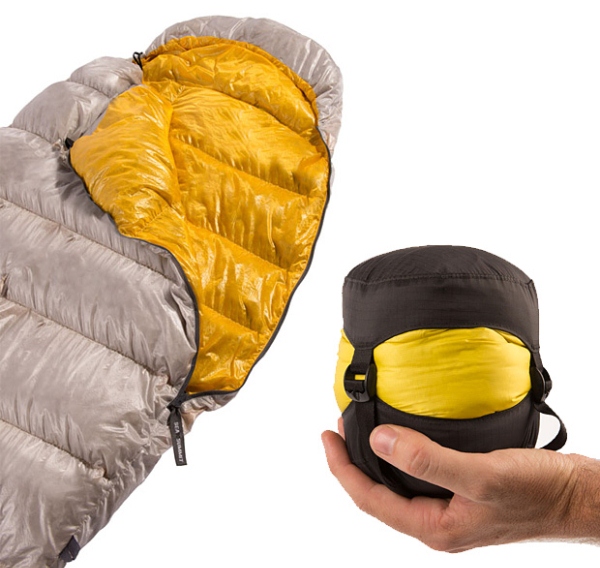 The Spark Spl is a sleeping bag designed by Sea to Summit that can keep its occupant surprisingly cozy, given how light it is.
It has a breathable, water-resistant 10D Pertex Quantum shell, a liner made from soft-yet-durable 15D nylon, and is filled with 850+ loft goose down treated with Ultra Dry-Down (a water repellant). The neatest part is that the whole thing compresses down into a pack small enough to fit in the palm of your hand.
Get one on Amazon for $394 There's also a large version for $20 more.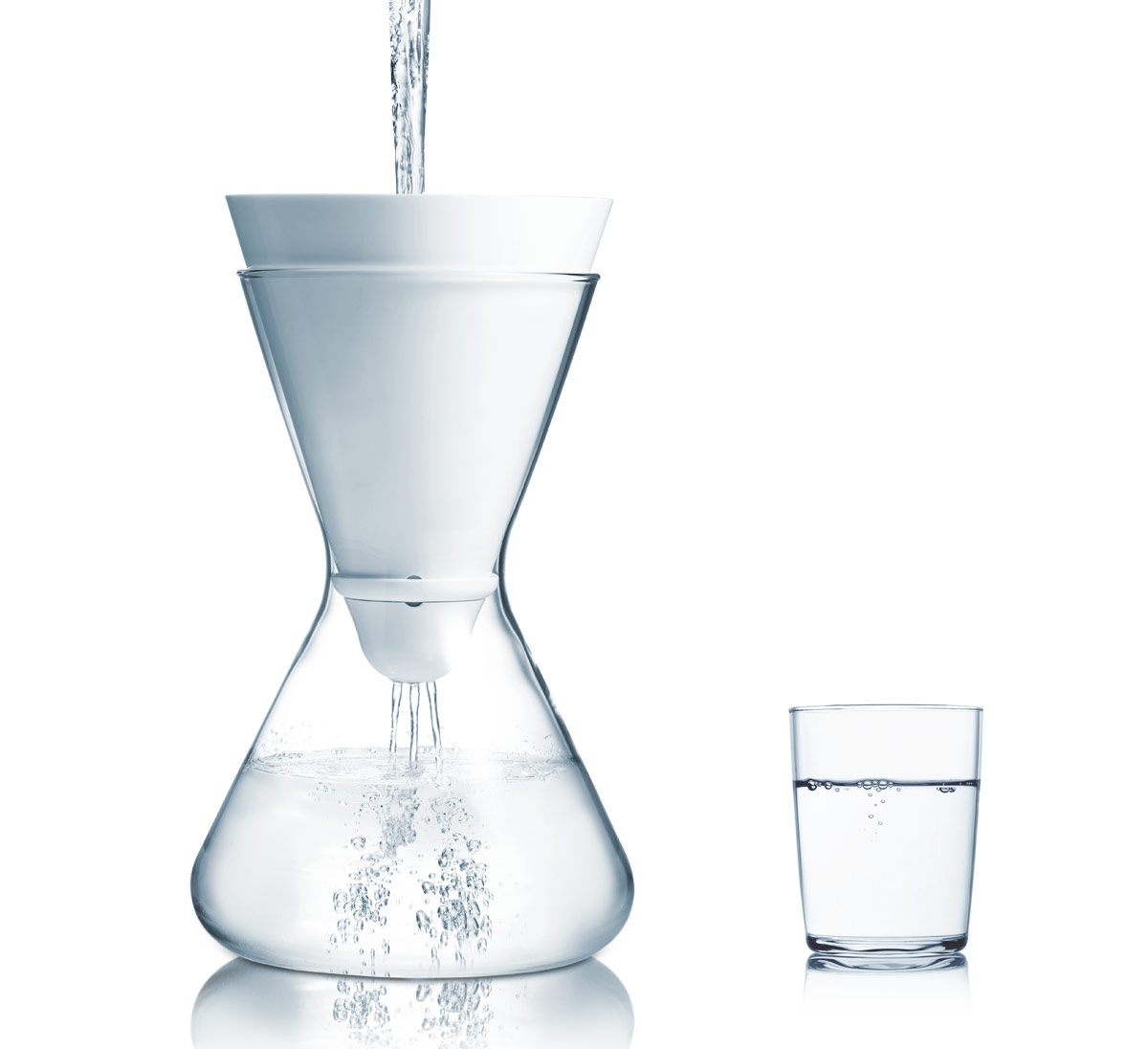 The majority of water-filter pitchers out there are terrible (or at best, uninspired) but that doesn't have to be the case. Enter the Soma water filter, which is a beautiful and eco-friendly water filter that puts the competition to shame.
Made of sustainable materials—including burnt coconut shell and a plant-based, bio-degradable casing—Soma is the first water filter I've heard of that is fully compostable. It's also super simple to refill; just put it under the faucet and the specially-designed seal will automatically let the water in, but won't let it spill back out. To pour, just tip the Chemex-like carafe without fear of the filter falling out, something the aforementioned pitchers are guilty of.
One of the neater parts is that the water filters are replaced on a subscription basis, every 60 days. Two months' worth of filters is $69, 12 months is $109, and 24 months is $179. This way, you don't ever have to wonder, "Man, when was I supposed to replace that filter thing again?"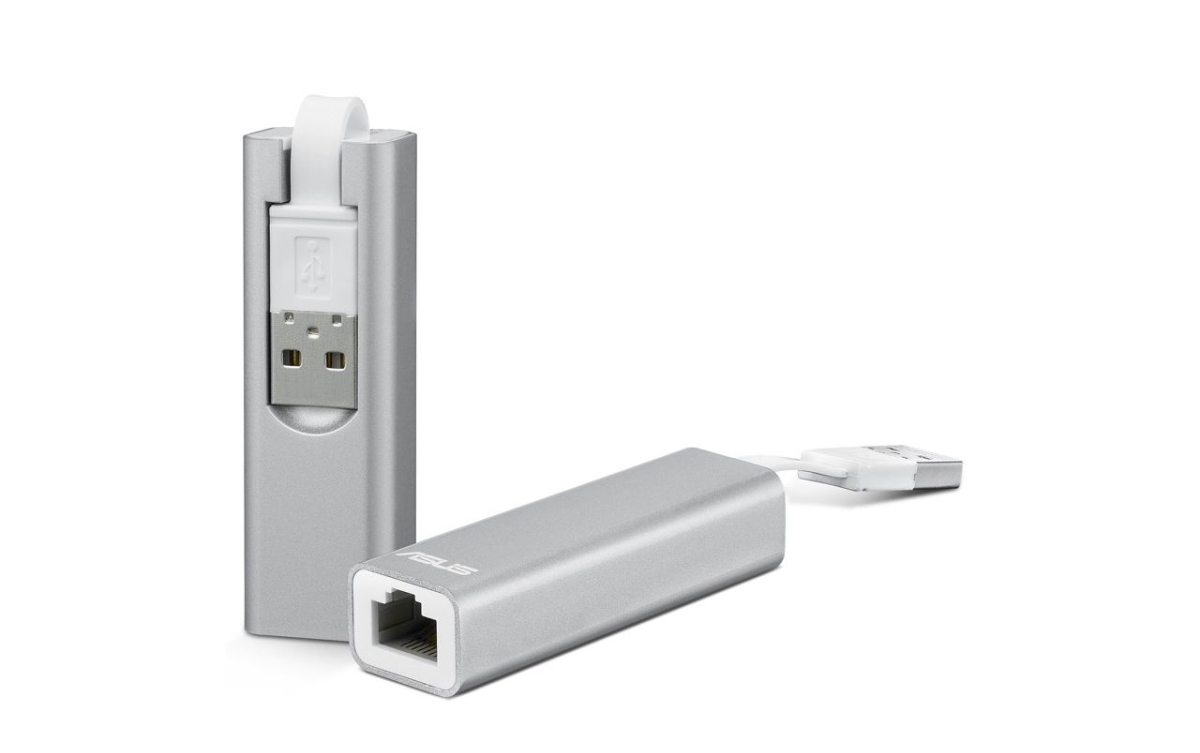 The ASUS WL-330NUL is a nifty little device that offers travelers a little more flexibility with their network setup. It's a miniature, super-light 802.11n router that can easily fit in your pocket or bag (it's about the size of my thumb). To keep things as simple as possible, it has just one ethernet port, one flip-out USB jack, and a power connector.
It can be used in four ways:
Like any normal WiFi router, useful for hotel rooms that only offer a wired connection (or charge an additional arm and a leg for WiFi connectivity).
WiFi receiver, when plugged into a laptop's USB slot.
Private WLAN, when only the power cable is used.
Ethernet adapter, for laptops that don't have an ethernet port by default but do have USB.
And like most routers, it has WEP/WPA/WPA2-PSK encryption built right in, so you can feel more secure when connecting to public networks.
Thanks, Jason!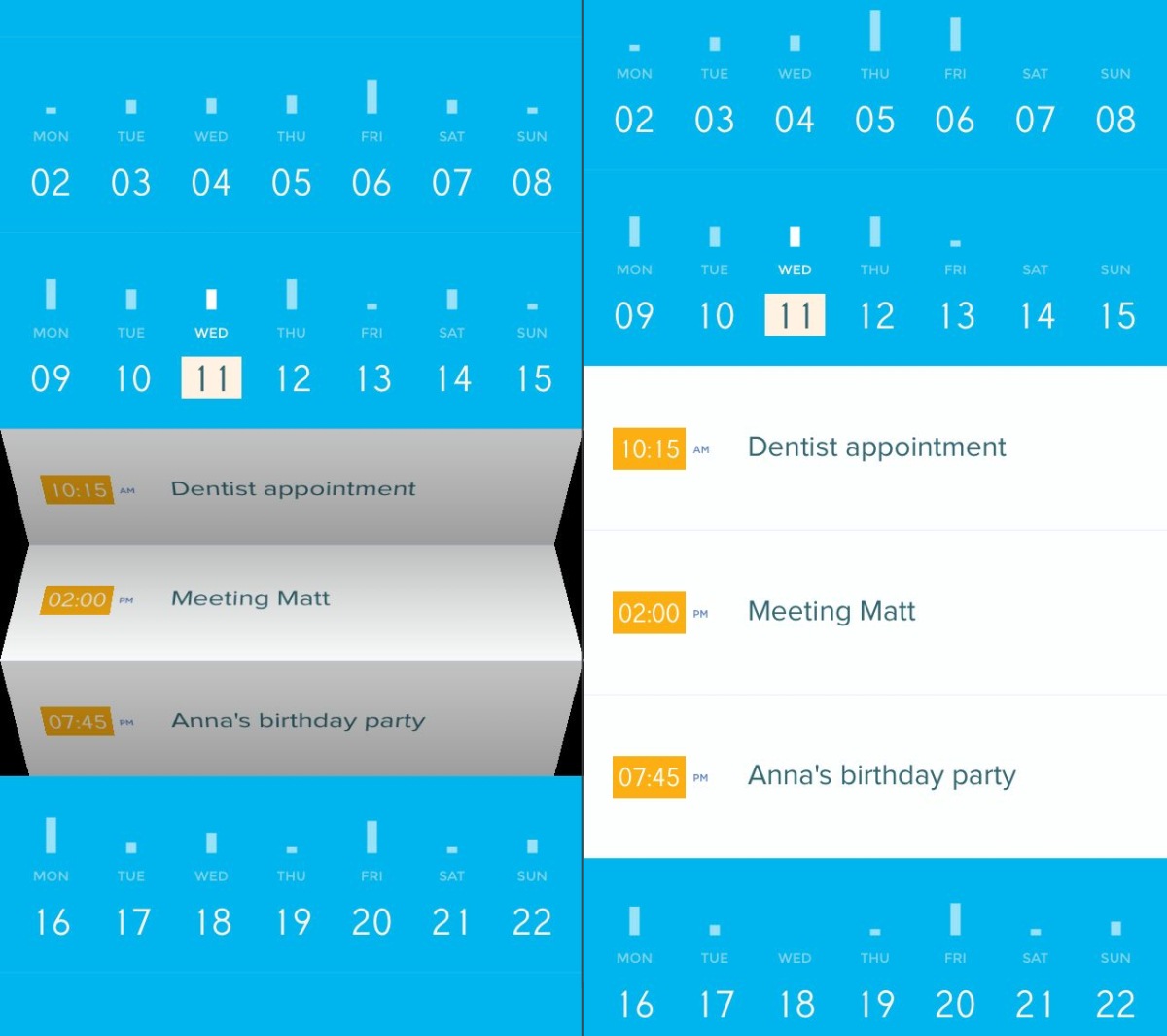 There's certainly no shortage of great calendar apps for iPhone, but it can't hurt to try something new like Peek Calendar. On the surface it looks pretty simple, but there are some neat things under the hood.
Tap on any given calendar date to "unfold" the list of events for that day, or hold on a date to create a new event. From there, tap and drag various elements to set the time and length of the event. Hold your hand over the top of the iPhone to "shade" its light sensor, and a shadow will appear on-screen that displays the current time. You can get a feel for everything the app does by watching their promo video.
Peek Calendar is only $2 on the iOS App Store.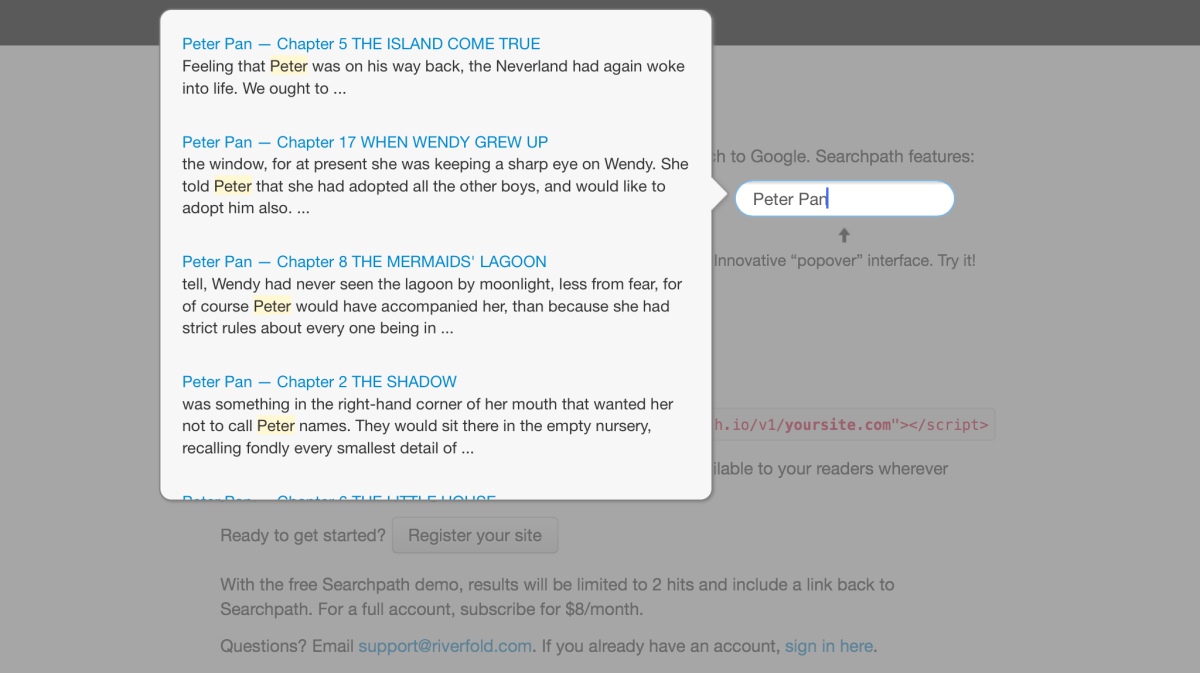 Searchpath, developed by Manton Reece, is a neat little search box you can easily embed on your website or blog. All you have to do is add a little Javascript snippet to your site (in the footer or wherever else you might want a search bar) and Searchpath will index everything so that it can be searched by visitors later.
The results pop up right next to the search field, with the relevant keywords highlighted. It works quite well on iOS browsers, which I very much appreciate. Searchpath even pulls CSS styles from your site so the results fit right in with the rest of your text (although you can edit these CSS properties if you wish). You can also edit the placeholder text.
There's a free demo of Searchpath that limits search results to two hits, but you can pay $8/month for a full account with all the bells and whistles.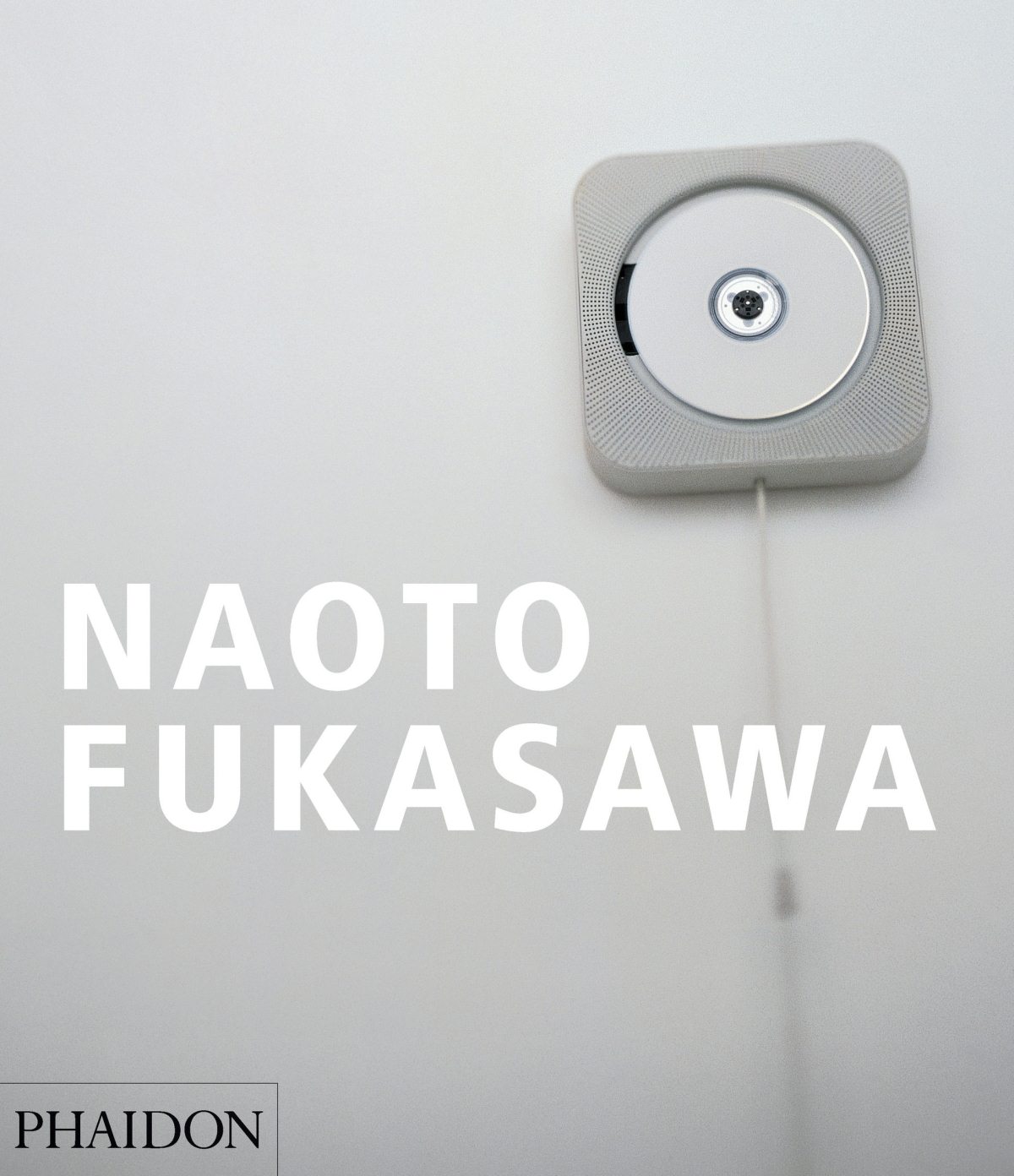 Certain industrial designers, such as Dieter Rams and Jony Ive, get a lot of attention within our community—and rightfully so—but one guy who maybe doesnt get talked about as much he deserves is Naoto Fukasawa. Some readers may recall this beautiful, wall-mounted CD player from 1999, which is arguably his most famous work, but he's designed all kinds of things that any fan of Rams and Ive will appreciate.
If you're the type who likes to collect books about design, then you should preorder the new edition of Naoto Fukasawa, written by the man himself and with contributions from other big names in the design world. It contains 240 pages of essays, original photos, and illustrations, all bundled together into a beautiful package.
This book has already existed in previous forms, but I wouldn't recommend jumping for one unless you can get it for $50 or less. The current preorder price is only $35, which isn't a bad deal as long as you don't mind waiting until the end of March (2014) to receive it.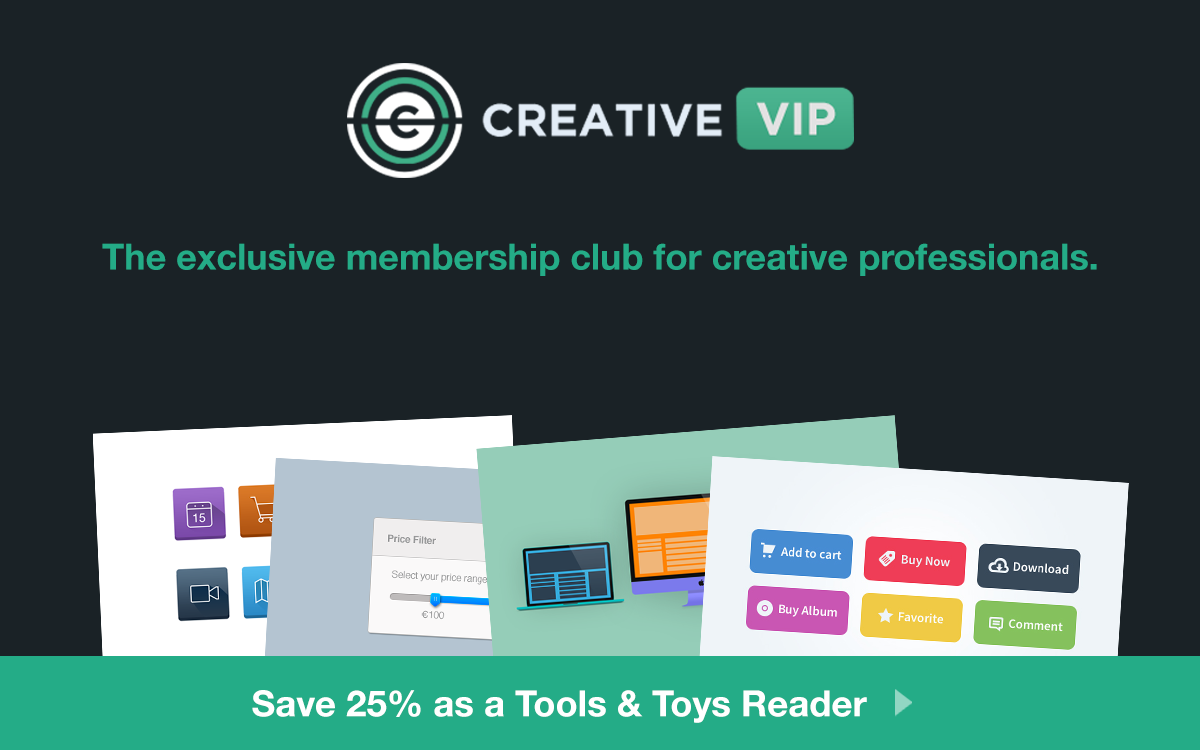 Creative VIP is the exclusive membership club for creative professionals, writers, and designers. Here's what membership includes:
Discounts on world-class services from Media Temple, Squarespace, Fontdeck, Virb, Name.com, and dozens of other companies.
Discounts on apps you'll love, like TextExpander, LaunchBar, and Backblaze.
Access to a growing library of graphics, vectors, icons and themes.
A regular goodie bag on your doorstep (with classy gear from Moleskine, Field Notes, SanDisk, and more).
Here's what Shawn Blanc had to say: "Creative VIP is a no-nonsense service run by classy folks. The generous discounts on the world-class apps and web services are worth the price of entry alone."
We couldn't have put it better. As one of Shawn's readers, you can save 25% on your membership, forever. We'd love to welcome you as a member, so come and take a look around!
* * *
Our thanks to Creative VIP for sponsoring the RSS feed this week. They really do have an impressive roster of discounts and other perks with some great software and services. Also, the goodie bag is awesome. I got one a few months ago and who doesn't like opening a parcel full of fine paper good, etc.?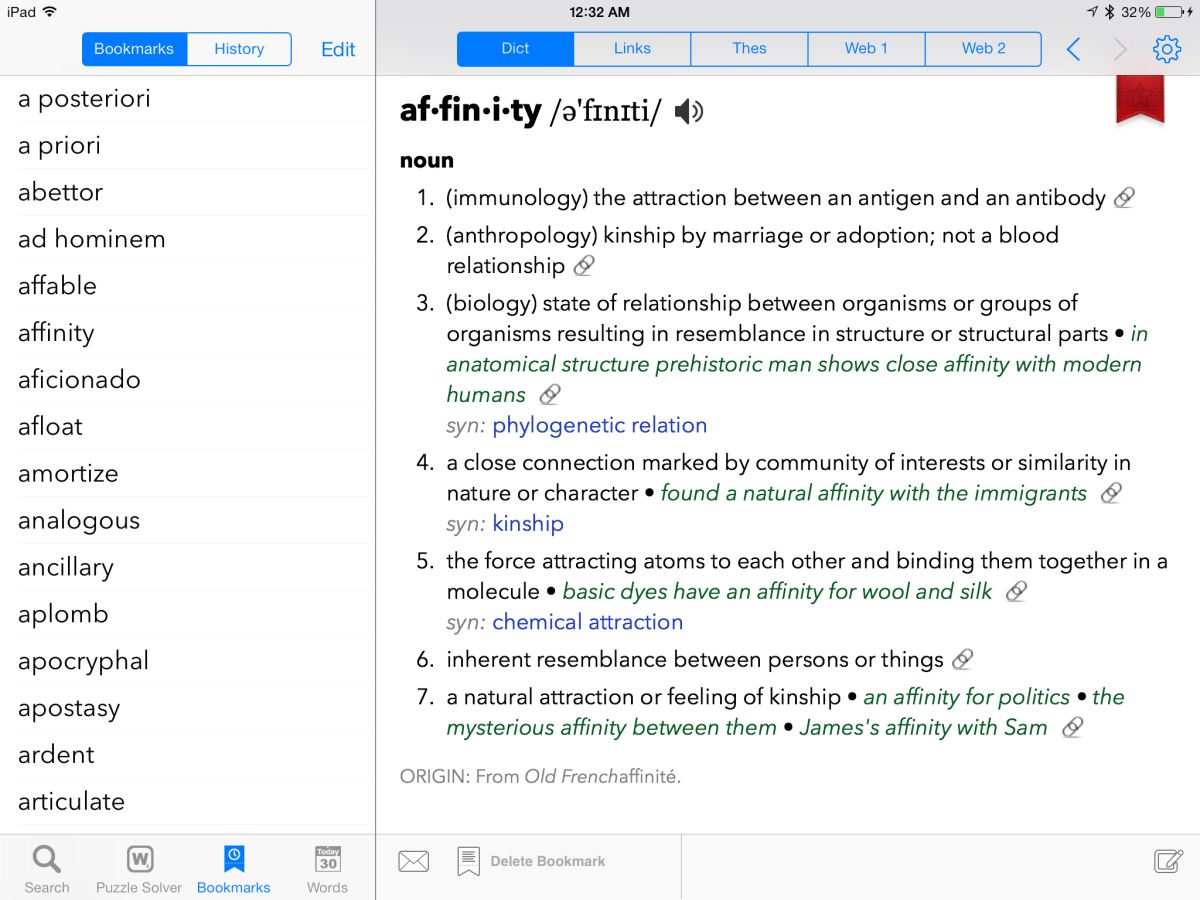 On the latest episode of The Prompt, Federico Viticci mentioned an iOS app called WordBook that sounded interesting enough for me to check out. It's a pretty powerful English dictionary and thesaurus, and I think it might just replace my long-running "Words to Remember" list in Simplenote.
You can bookmark your favorite words and have them sync between devices via iCloud, have the app sound them out for you, and look up all the synonyms and antonyms for a given word. It also has a couple nifty ways of searching for words: crossword (type the letters you know and leave spaces where you're not sure) and anagram (basically, a good way to cheat at Scrabble—not that I advocate such things). You can even filter out profanity from the dictionary if you want.
Overall, I really like WordBook. There's a $3 universal version that I recommend getting, but if you don't have an iPad (or just want to save a buck) you can get the iPhone-only version for $2.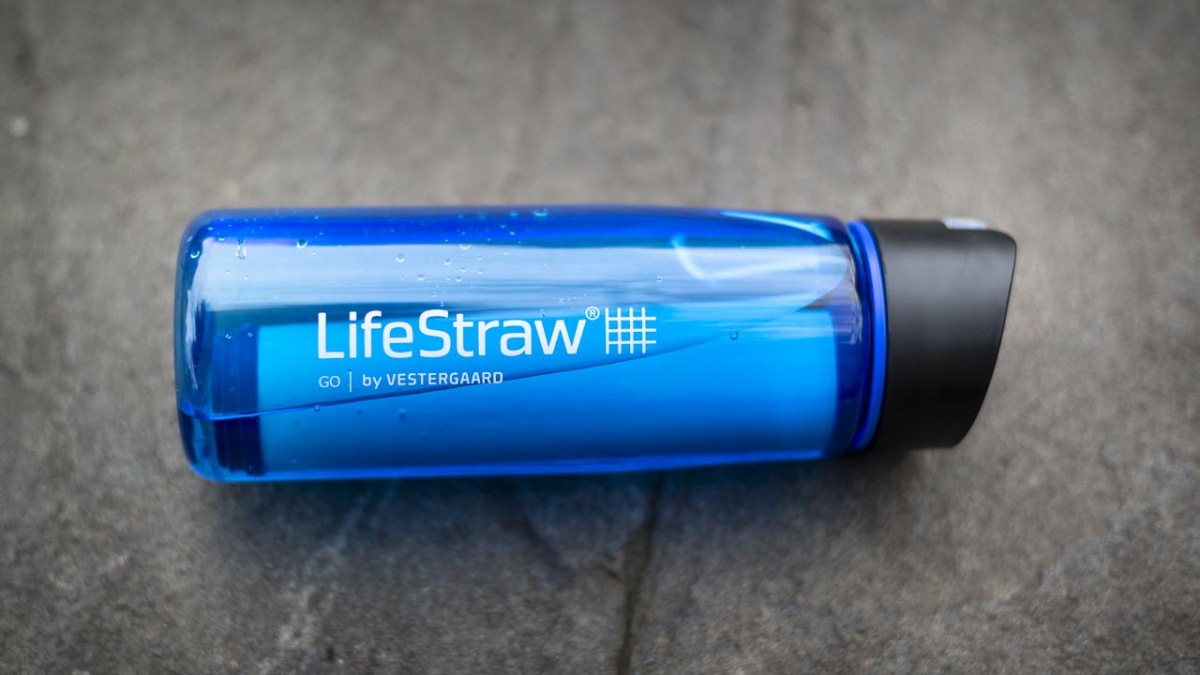 LifeStraw Go is essentially a sports water bottle, but with a crazy-good filter built in. You can use it to scoop up water from just about anywhere in the world and then safely drink it through the mouthpiece.
By the time the water has made it up the straw, the filter has already removed 99.9999% of waterborne bacteria and 99.9% of waterborne protozoan parasites. It can do this for up to 1,000 liters (264 gallons) of water, so you won't have to replace it for quite a while.
The coolest part is that, for every LifeStraw sold, they ensure that one young student in Africa gets clean water for an entire school year. For only $35, there's no reason not to support such a great cause.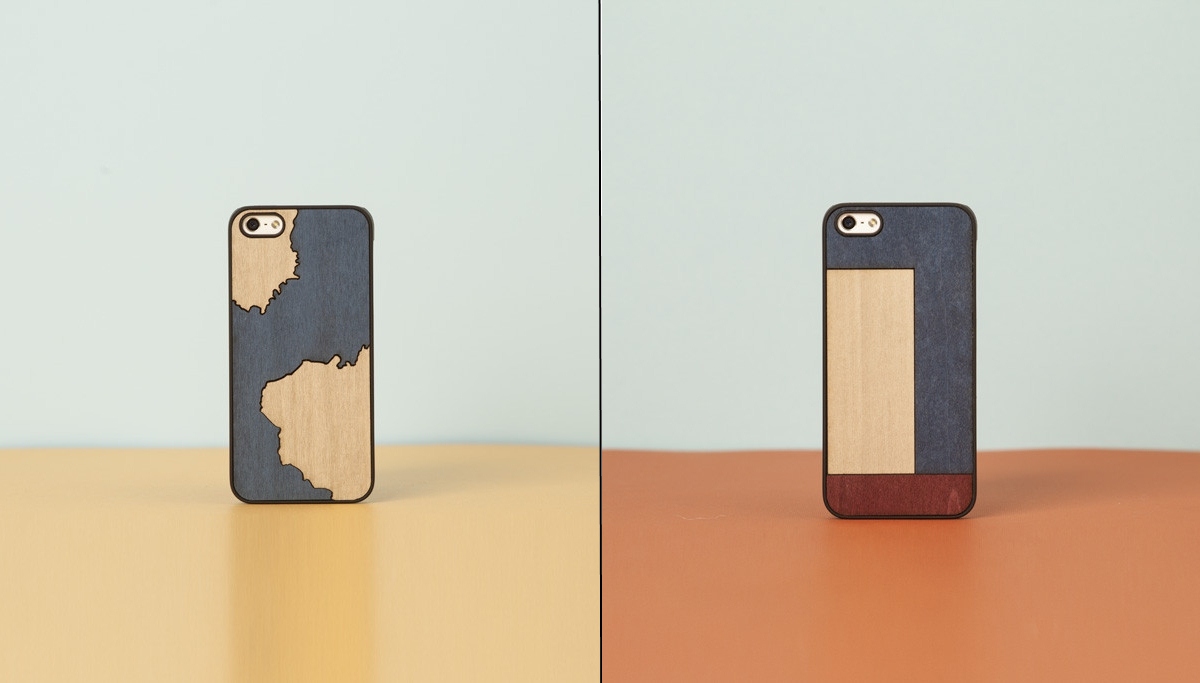 The guys at Wood'd have come up with an interesting line of iPhone cases that are made of real wood and feature some cool designs. Some look like maps, some look like a Tetris game, and all of them look great. €29.90 each (or about $41 USD), and available for iPhone 5/5s and 4/4s.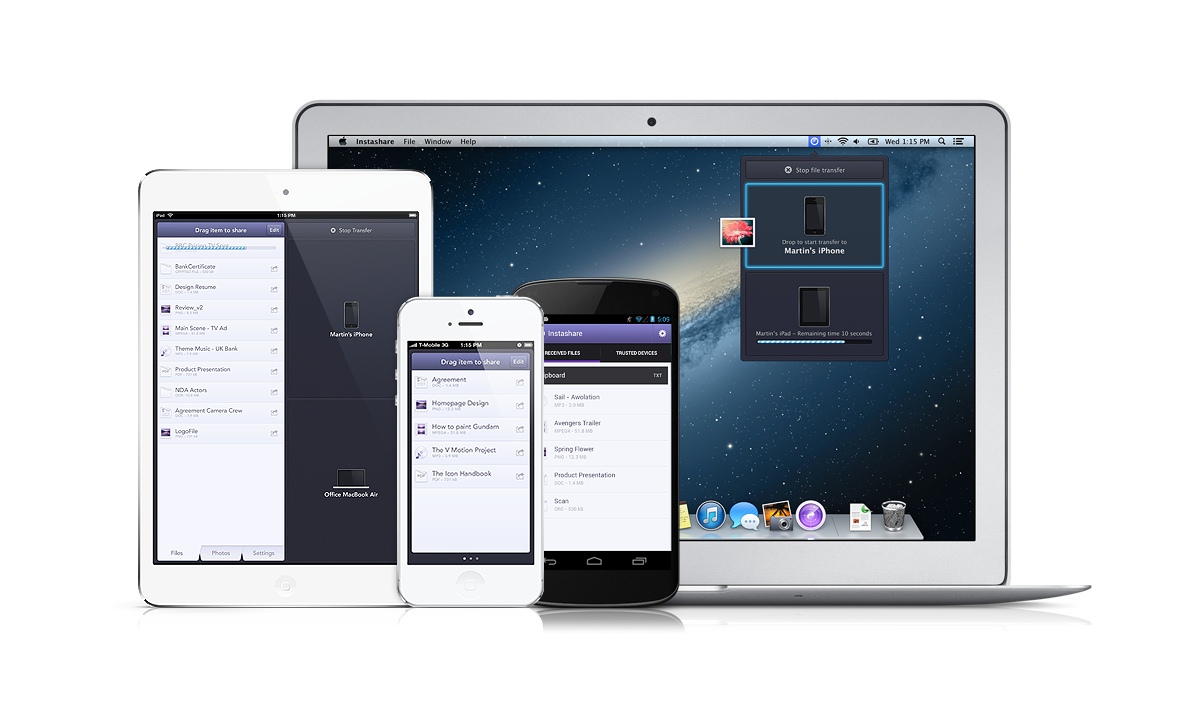 Instashare is yet another file-sharing app for iOS and Mac. You can send photos, PDFs, and more, all over a local Bluetooth connection (no WiFi or login necessary). The nice part is that the sharing goes both ways; it's not just Mac-to-iOS, but also vice-versa. It's all done via drag-and-drop—about as simple as it gets. The universal iOS app is free (with a $0.99 in-app purchase to get rid of ads) and the Mac menu bar app is $3.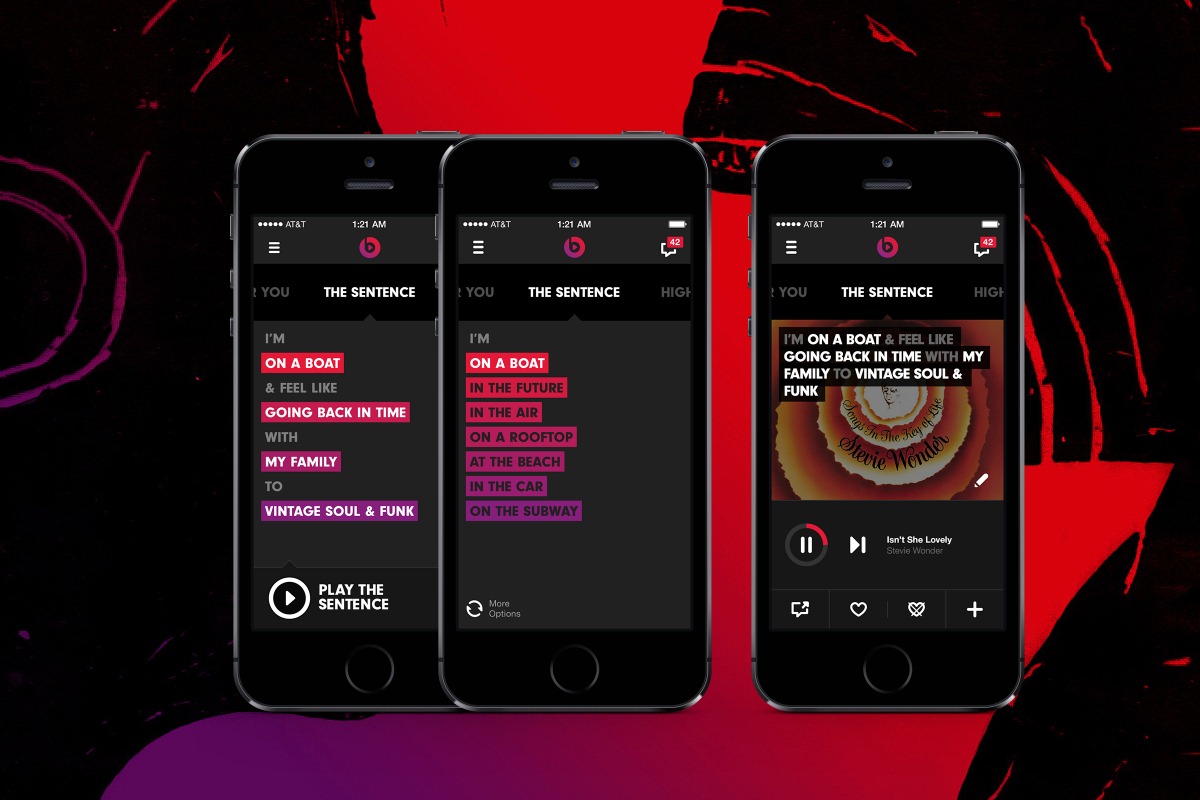 I've been a Spotify subscriber for a while (going on something like 2.5 years now), and although I've always loved the service, their iOS app has consistently felt a little lacking to me. I've tried Rdio as well, but never found a compelling enough reason to switch.
But now I've had a chance to try out the new Beats Music iPhone app (co-created by Trent Reznor of Nine Inch Nails), and I may have found my new music service. Where Spotify was more about making custom playlists, Beats Music is all about discovery.
One of its most promoted features is the ability to create a sentence to describe where you are and what you feel like listening to (pictured above). So for example, you could say, "I'm [in the future] and feel like [kicking back] with my [roommate] to [jazz]" and it will put together a special playlist to suit the occasion. It sounds weird, but it really works—I've already discovered some awesome stuff using this feature.
Like Spotify, you can use Beats Music to create playlists, and you can also follow your friends and favorite music artists to keep up with the things they're listening to or releasing. The service costs $10/month for individuals (or $15/month for families that use AT&T, up to 5 devices), with a free 7-day trial. What's more, they also claim to pay all content creators equally, which is more than other streaming services can say.
Be warned though: the service is going through some launch-week growing pains, and in my experience the app has more often than not been unable to connect. But when it does work, it works absolutely beautifully. Hopefully they'll be able to address these issues soon.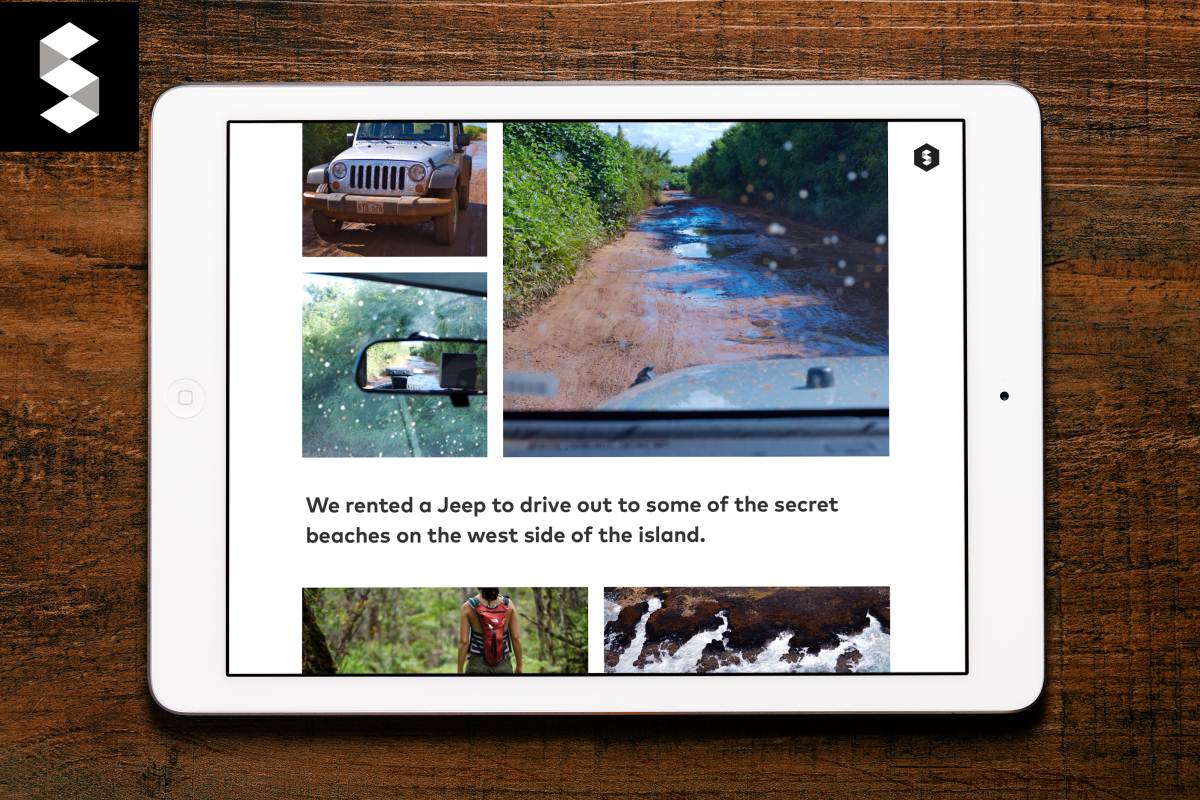 Storehouse is a neat new app for iPad that makes it super easy to create long-form stories that can be shared with the world. Using a combination of text, videos (30 seconds or less each), and photos (pulled from your camera roll, Dropbox, Flickr, and Instagram), you can put together something like this. Or this.
Everything can be resized, moved around, and edited to your heart's content. It's hard to overstate just how simple this is—everything feels very fluid and natural to interact with. Once you've got your story put together, you can share it via a unique link, which leads to a responsive webpage that anyone can access from any device.
If you've got a story to tell, and want to tell it beautifully, you should check out Storehouse.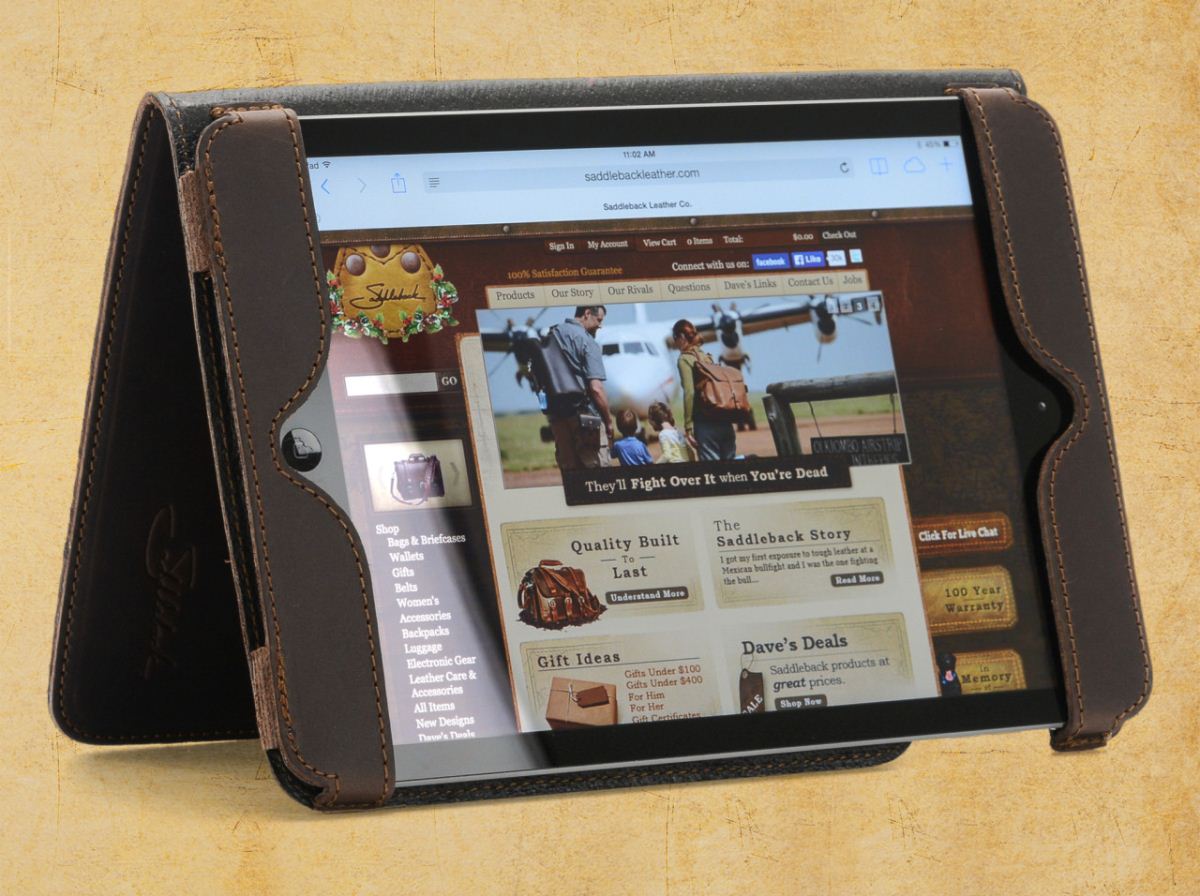 Ever since Saddleback CEO Dave Munson released this funny video (wherein he shows the best ways to cheaply knock off his products), I've been making my way through the Saddleback video catalog. They've got videos showcasing just about every product they make, and since I primarily work from an iPad, their iPad case video stood out to me in particular.
The video tells you all you need to know, but in case you're unable to watch it, here are the case's main features:
Completely leather exterior, lined with pigskin.
Protective on all sides, not just from scratches, but also from shock impacts—even on the corners.
Can be folded into a stand configuration, so you can easily watch movies or do work without having to hold the iPad.
Comes with a 100-year warranty, just like all of Saddleback's other products.
There are versions for nearly all iPad versions: iPad 2-4, iPad Air (temporarily out of stock as of this writing), and iPad mini. Prices range from $88 to $111, and each case comes in several colors.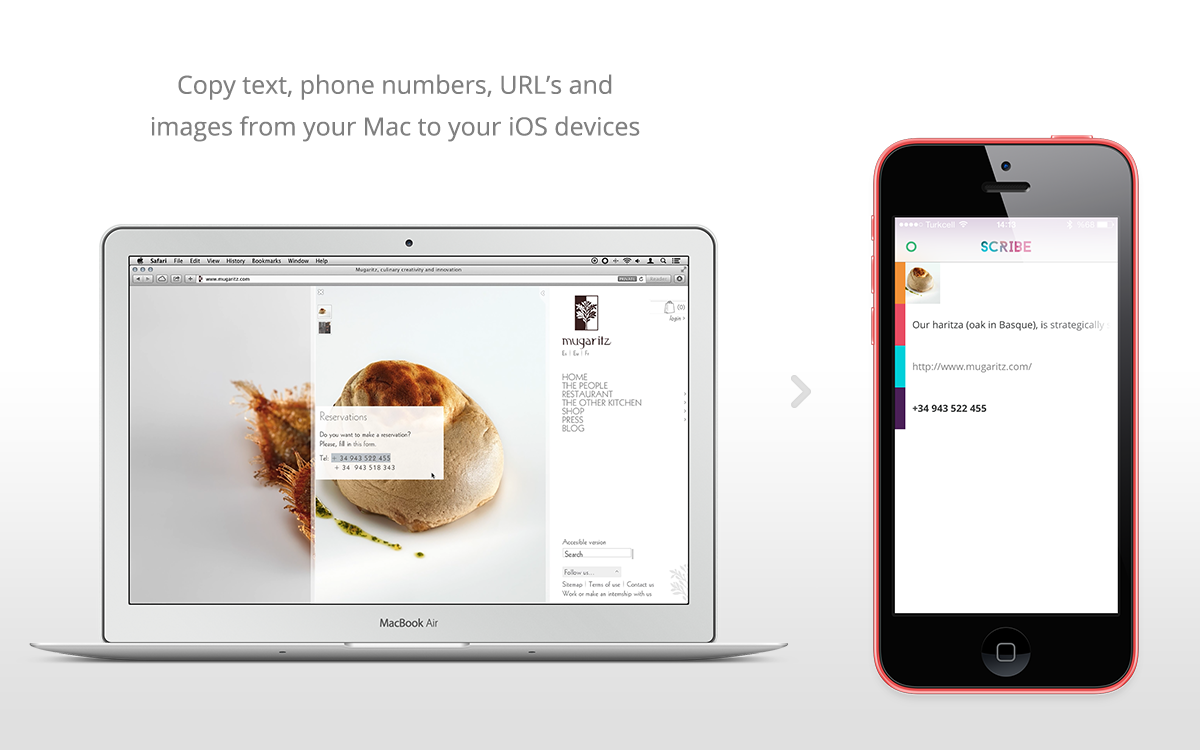 Scribe lets you copy and paste snippets of text, web addresses and images from your Mac to your iPhone with a single keystroke. Using Bluetooth LE technology, Scribe keeps your Mac and iOS devices connected without draining your battery.
Unlike other apps with similar functionality, Scribe can copy the sent item in background, so you don't have to switch apps on your iPhone. Using Bluetooth LE allows you to use Scribe without your devices being on the same network, even without an Internet connection. It's simply the easiest and safest way to transfer things between your devices.
* * *
Our thanks to Scribe for sponsoring the site this week.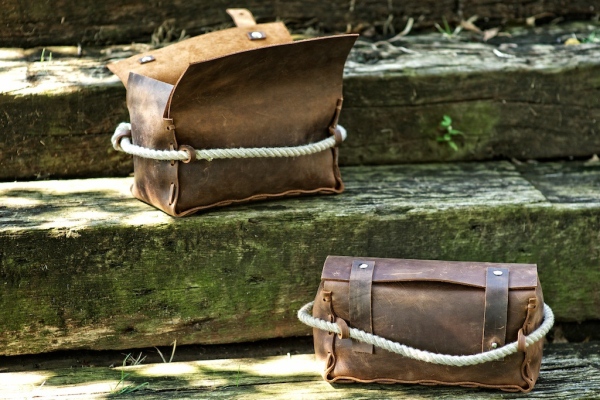 Made by HoldFast (the company behind the awesome Ruck Strap), the HF Triple is a beautiful leather dopp kit for carrying your smallest travel/adventuring essentials. It's handcrafted from Kodiak oil-tanned cowhide by one of HF's own designers, Matt Swaggart, and every edition features a handle made from antique rope he happens to come across.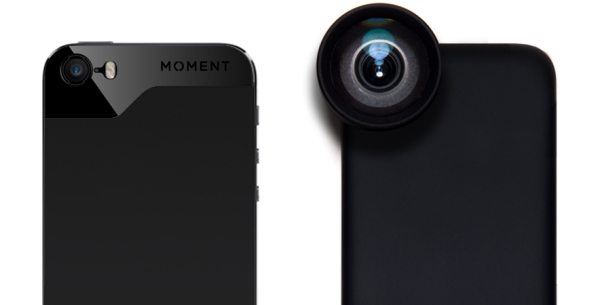 Moment is an upcoming lens-mounting system for iPhone and other smartphones. At first glance it kind of resembles the Olloclip, but the mounting system is different—it uses a thin, case-friendly metal plate that safely adheres directly to the back of your phone, which the lenses can then be attached to. There are two lenses in the set: Tele and Wide.
The Moment system isn't available on the market just yet, because they're still working on getting funded via Kickstarter. But the idea already looks great and I hope to try it out someday.
More tools and toys on the next page →