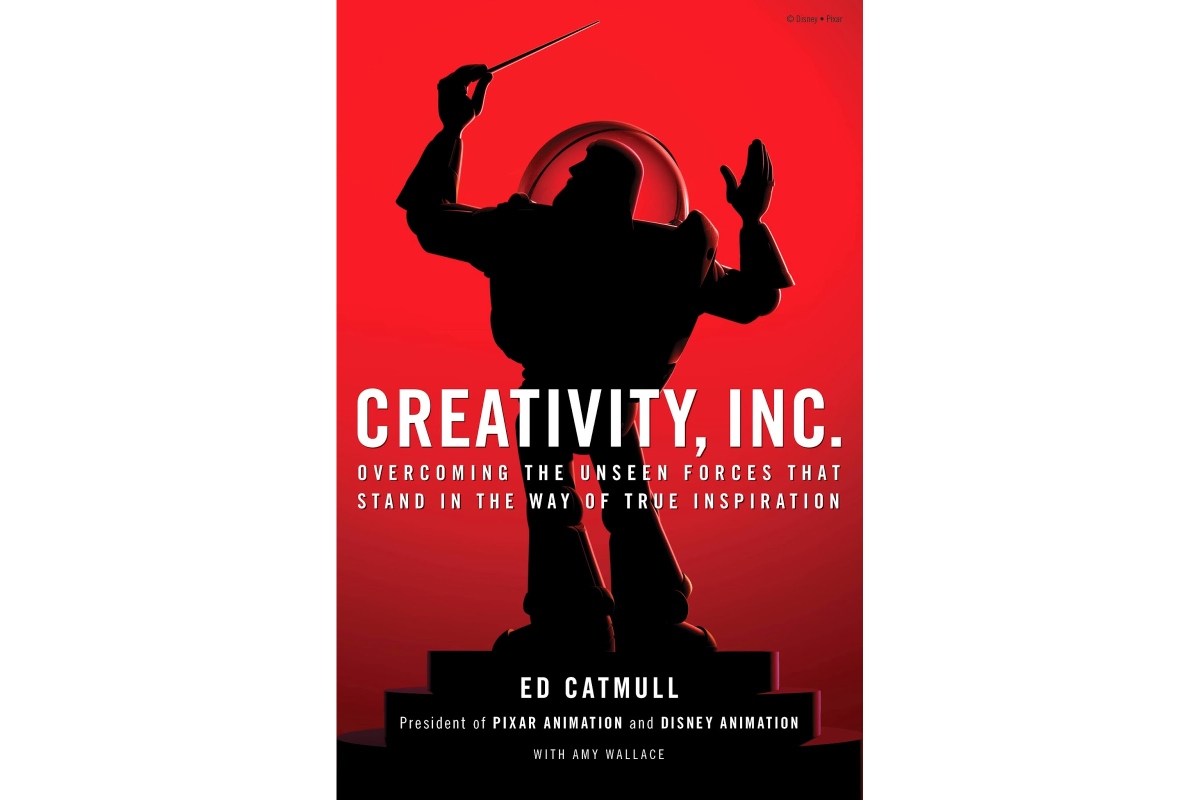 Ed Catmull, alongside Steve Jobs and John Lasseter, co-founded Pixar Animation Studios. In fact, he played a key role in developing the rendering system used in several of their films and by the wider film industry.
And now, he has written a book called Creativity, Inc., which grants the reader a peek into the creative process at Pixar and how other businesses can apply the many lessons he has learned from managing teams of creative people over the years.
He talks a lot about sustaining a creative culture and shares some insight into the unique, somewhat unconventional philosophies that helped Pixar become the animation giant we know and love today. Anyone who has ever managed or been part of a creative organization will want to read this book.
Creativity, Inc. will hit store shelves on April 8th 2014, but is available for pre-order from Amazon as a hard cover edition ($21), in Kindle format ($12), and in audiobook form ($24). You can also preorder it from the iBooks Store for $12.
If you need even more of a head start, check out an exclusive excerpt from the book over at Fast Company.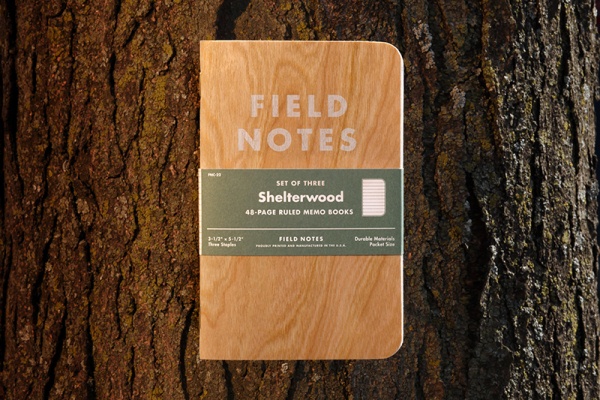 The guys at Field Notes have done it again with the latest in their COLORS lineup, the cover of which is actually made of wood. It's called the Shelterwood Edition.
As you can watch in their behind-the-scenes video, they've very thinly sliced up some American cherry wood and bonded it with kraft paper to form each cover. Due to the nature of the wood, every cover sports a unique grain pattern—no two notebooks are exactly the same.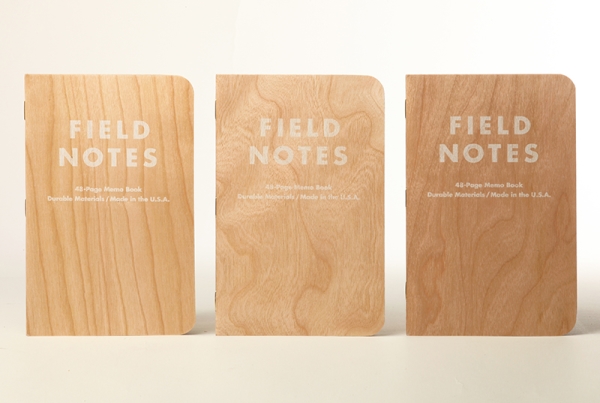 The manufacturing process is also quite sustainable, and what little waste there is gets recycled into wood pellets to heat the factory itself.
These are amongst the more beautiful Field Notes editions I've come across, and my wallet couldn't fly out of my pocket fast enough once I heard about them. If you're not a COLORS subscriber, you can pick up a 3-pack of the Shelterwood edition for $10.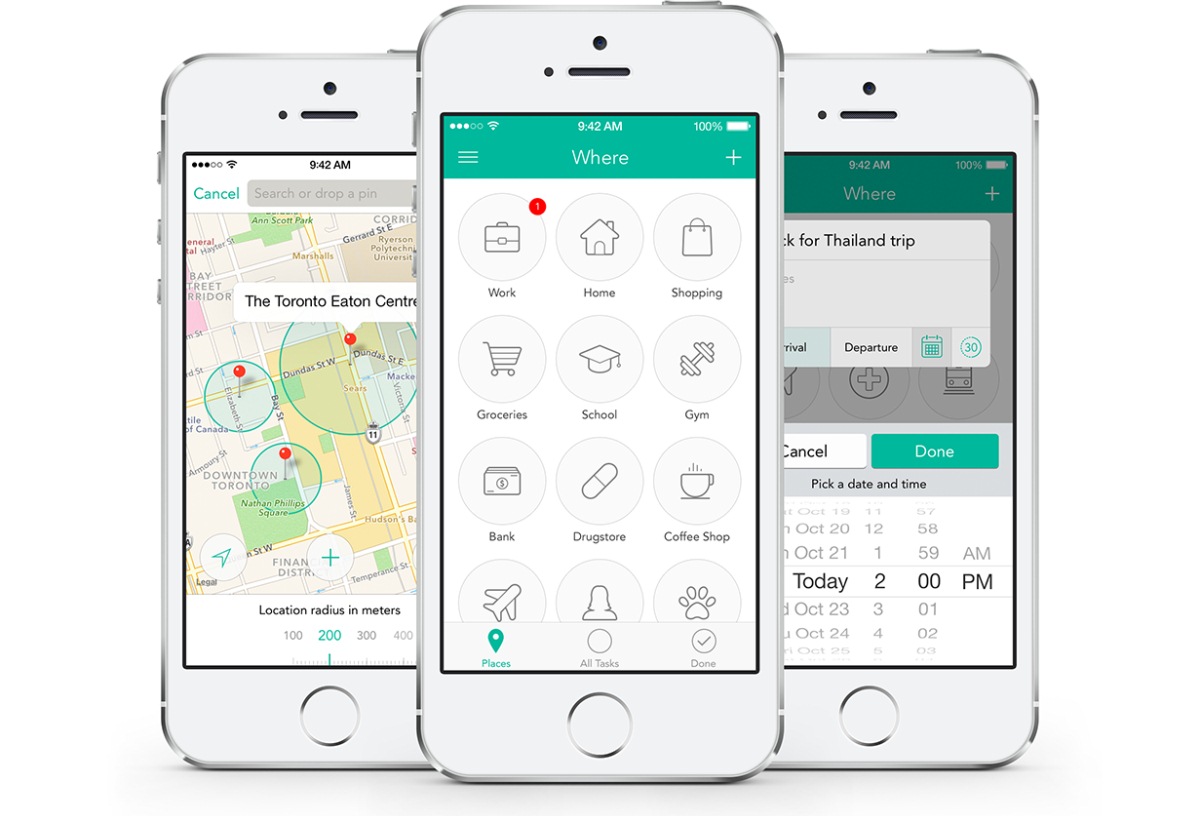 Checkmark 2 is the latest edition of the popular iPhone task-management app. It's been rebuilt from scratch for iOS 7 and has lots of new features to help you get stuff done.
My favorite new feature is the ability to set "location groups", i.e. categories of places where you'd want to get reminded about a particular thing. Let's say you set up a location group called "Groceries" that contains the various grocery stores you regularly shop at. If you create a reminder within this group to pick up some produce and arrive within a specified radius of any of those stores, Checkmark 2 will ping you with a reminder.
I've also got location groups set up for "Library" (for borrowing books on my wish list) and "Coffee Shops" (for getting some fresh coffee beans when I run out at home). Think about the places you regularly visit and get creative with your location groups. Such a handy feature.
Organizing tasks has also been improved by the addition of headers that allow you to group them in a list however you wish. If you get a reminder about something but can't get to it right then, just tap "Reschedule" and push it back by 10 minutes, 1 hour, or 1 day.
There are other features I haven't even touched on here, but trust me, Checkmark 2 is a fantastic app for managing your tasks. Way more powerful than the built-in Reminders.app.
It's on sale for 50% off right now too, so get it from the iOS App Store for only $3 while you still can.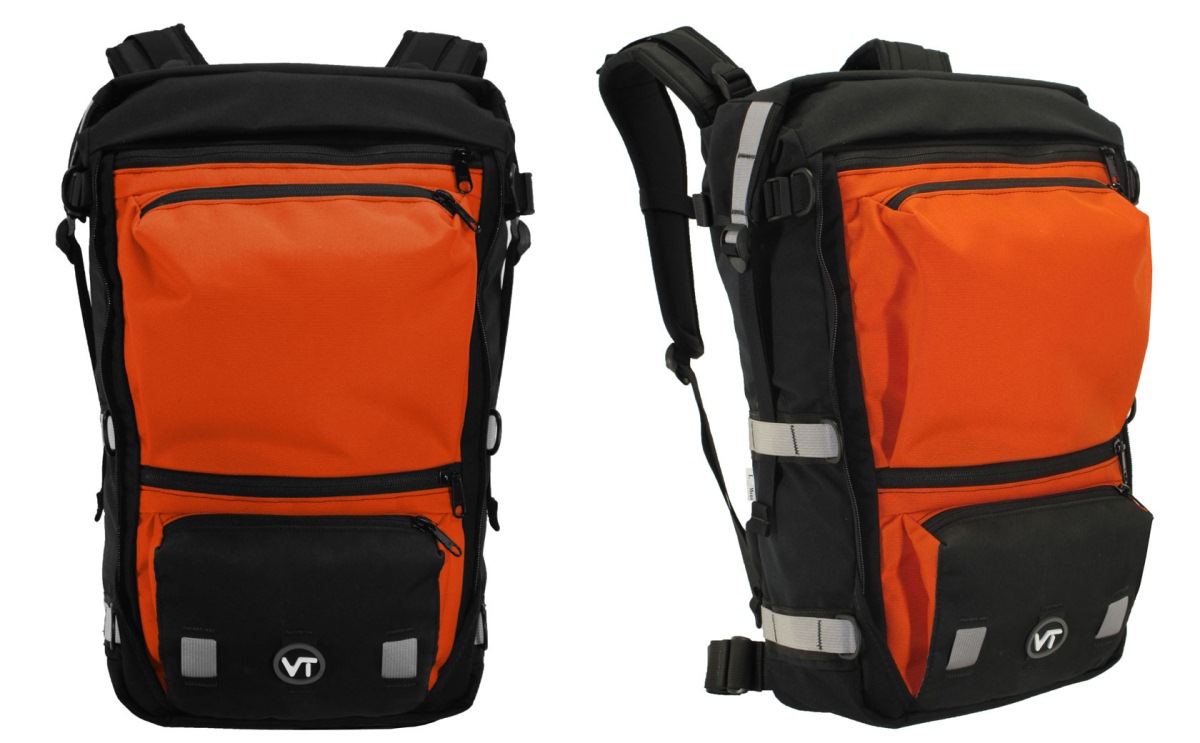 The Edge 30 Backpack by Velo Transit is an ideal bag for cyclists—or really, anyone who ever has to deal with rain while carrying their things around outdoors.
The interior lining is RF-welded and thus prevents moisture from leaking in or out. The bag's main enclosure is of the "rolltop" variety, meaning it rolls down when not in-use to keep rain out, but is still easy enough to access when you need it. A hidden storm shield unrolls and zips down to cover the front of the bag, further protecting your things from the elements and also acting as a high-visibility panel for your safety.
The Mens version of the Edge 30 comes in medium or large, and the Womens version comes in small. Each one is available in a variety of colors. Prices range anywhere from $130 to $198 depending on your model of choice.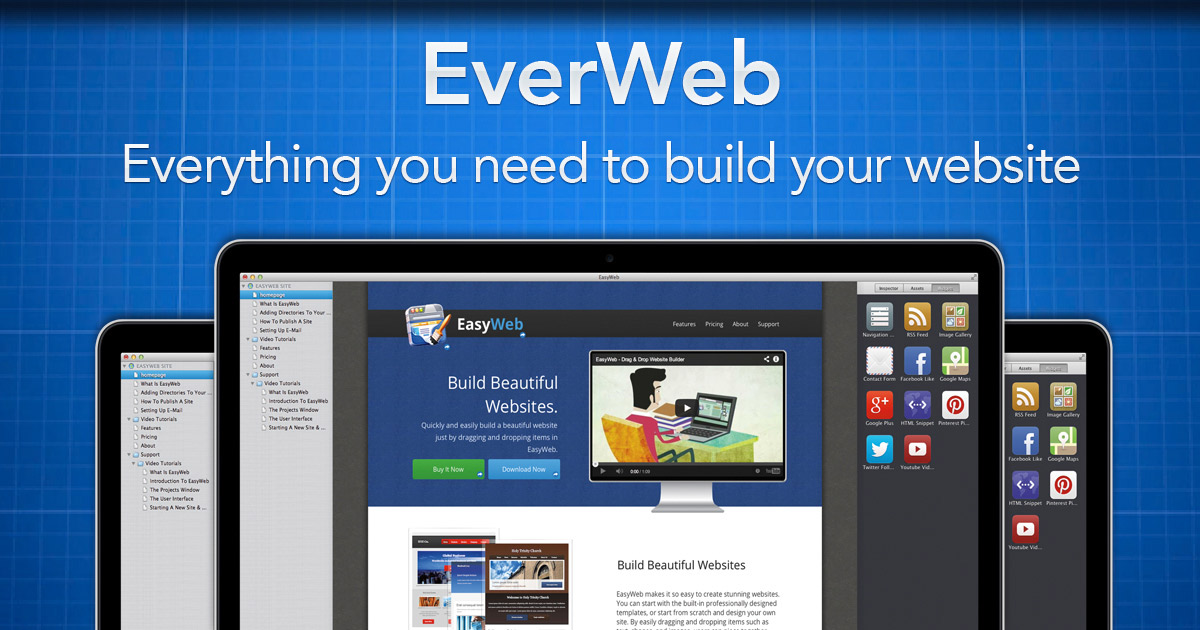 EverWeb is a powerful, easy to use website builder that is a great alternative for Apple's discontinued iWeb builder. EverWeb provides a full drag and drop user interface while still allowing for advanced features such as; mobile websites, drop down menus, rollovers, image sliders, built in search engine optimization and more. 
EverWeb includes built in templates to help you get started with a professional looking site, or you can start from scratch. It also comes with built in widgets for adding contact forms, social media, e-commerce, and HTML5 video or audio.
* * *
Our thanks to EverWeb for sponsoring the RSS feed this week.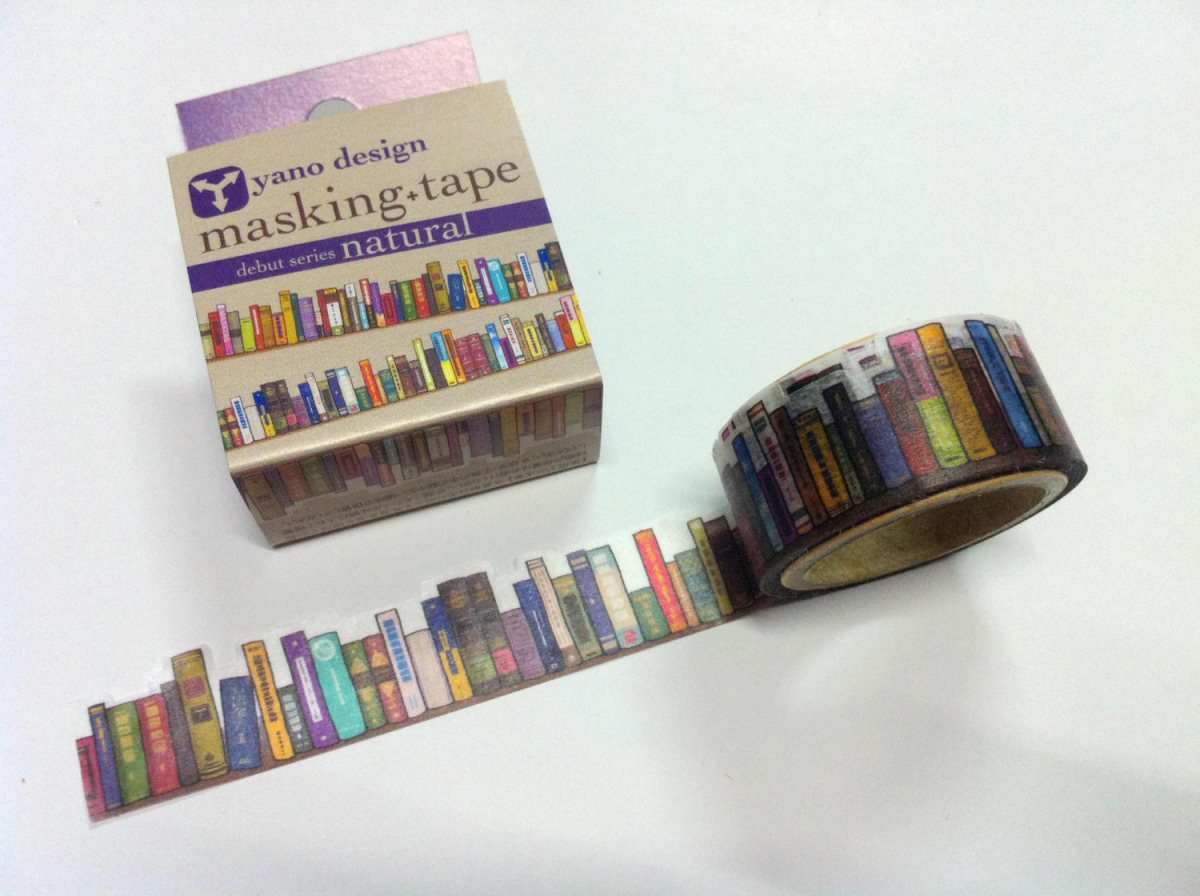 The next time you plan on packing some boxes, you might consider using this neat bookshelf masking tape. Made by Etsy shop LightLife, this tape will add a (dare I say) bookish flair to your stuff. Dimensions are 20mm x 5m, and a roll costs $6.75 + shipping from Taiwan.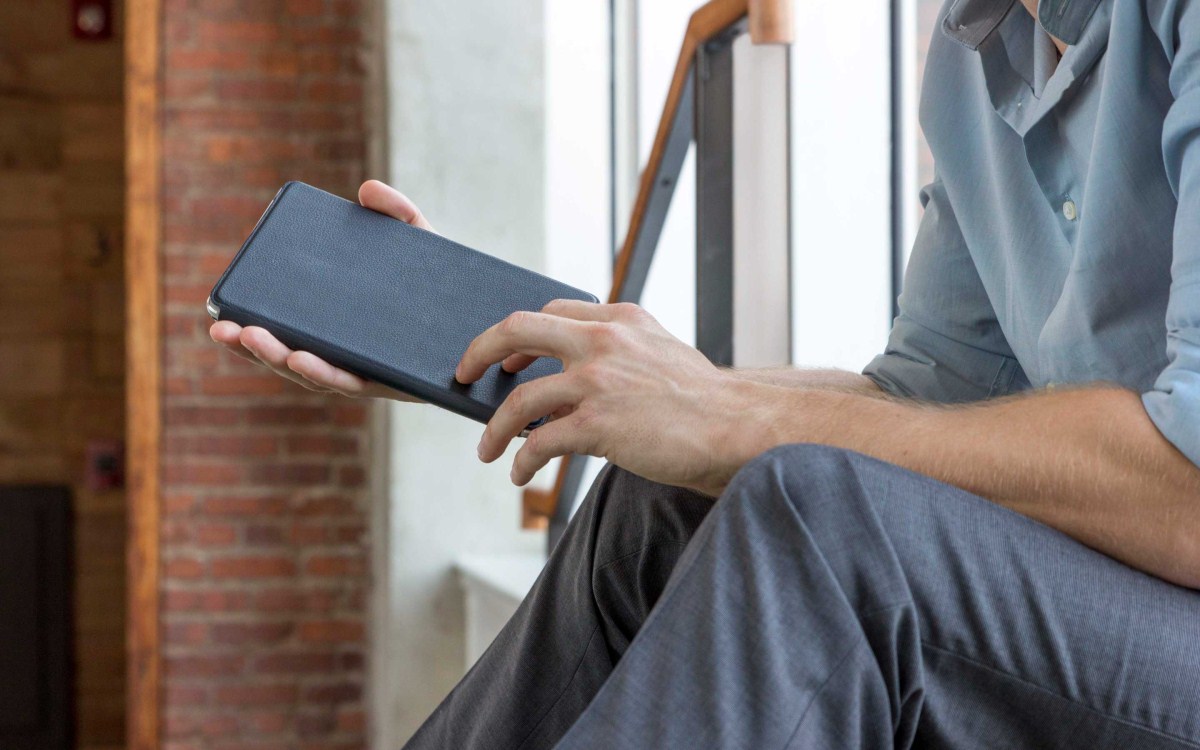 The SurfacePad for iPad mini is a Napa leather cover and stand that adheres to the back of your iPad mini and wraps around to protect the screen. It can be peeled off and reapplied whenever, without leaving any sticky residue or marks.
The cover can be flipped around and propped up by the small, built-in kickstand, which is great for typing or watching videos. Hidden magnets will hold your iPad mini in place, and allow for two different viewing angles for your comfort.
The SurfacePad is the full package: it's stylish, protective, and useful in more ways than one. It comes in black, red, or white, and will run you between $58 and $70 depending on the color you choose.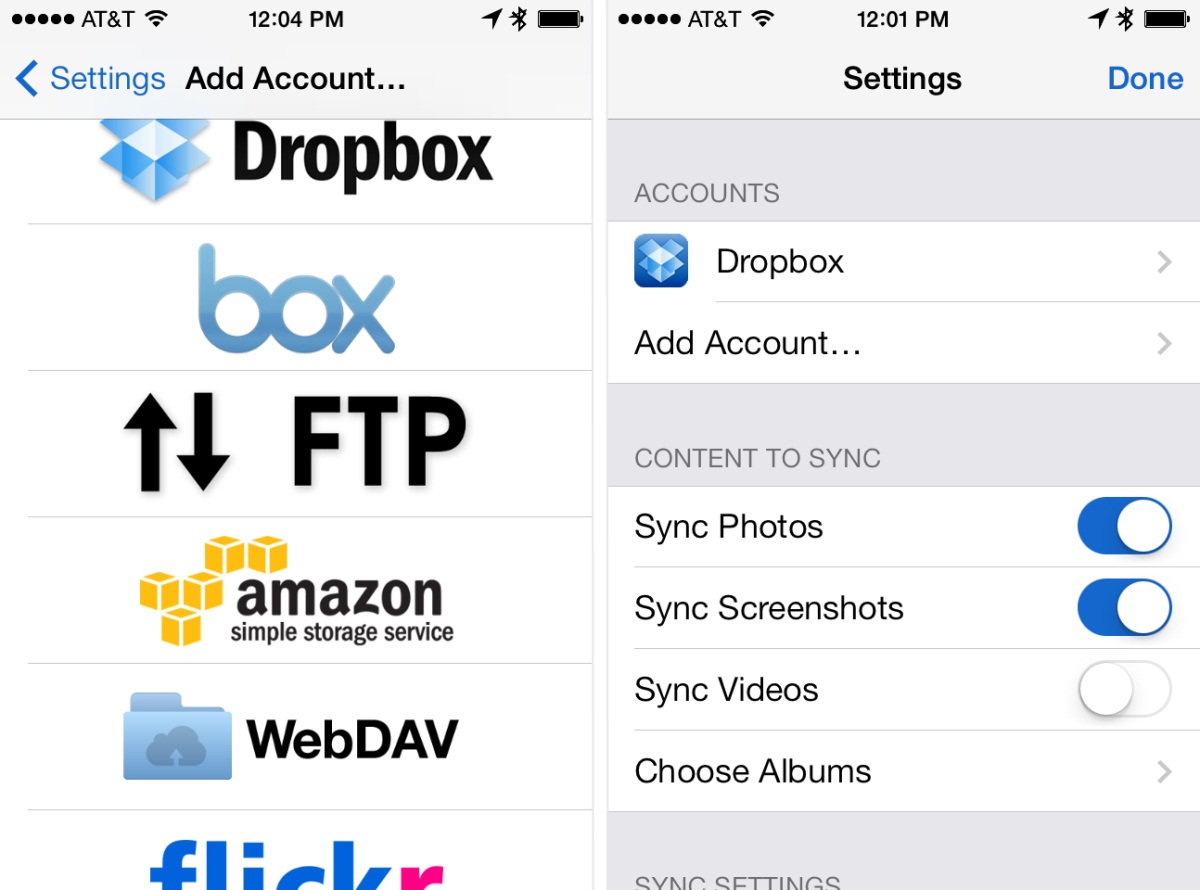 These days, who wants to plug their iOS device into a computer to back up photos anymore? All of mine end up on Dropbox anyway, so why not cut out the middle man and upload the photos directly? This is where CameraSync comes in handy.
Once you've set it up with your Dropbox account (other options include Flickr, Amazon S3, Google Drive, SkyDrive, WebDAV, FTP, and Box.net), it will auto-sync all photos on your device with a folder in the cloud.
You can have it upload in the background based on your location, and it's also possible to break down which things to sync: photos, screenshots, and/or videos. It remembers everything it uploads, so if you delete something from your cloud folder, CameraSync will stop syncing it in the future.
All in all, CameraSync is an awesome app. Get it on the iOS App Store for $3.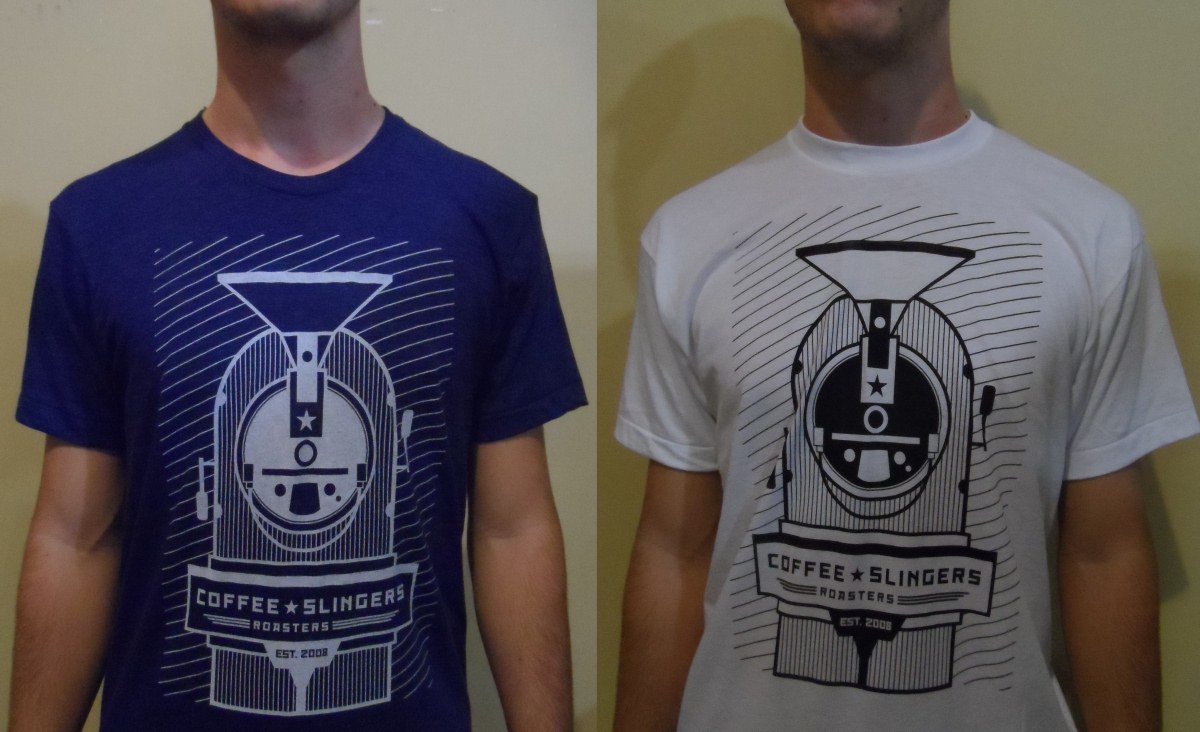 Coffee Slingers is one of the best coffee shops and roasters in my home town of Oklahoma City. If you're ever in town you should really check the place out and get some delicious coffee, but a trip to OKC isn't required to get one of their awesome t-shirts.
The design of the roasting machine and the iconography are all great, plus they print on American Apparel shirts so there's no issue with comfort. Each tee is $20 + shipping, and comes in Heather Gray, Tri-indigo Blue, or White.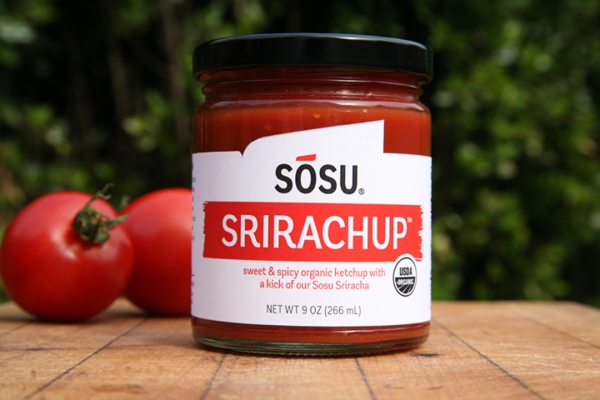 On those rare occasions when ketchup gets used in our house—meaning, when we're feeling too lazy to cook and just toss some frozen corn dogs into the oven—I always mix in a little sriracha to spice things up a bit. I gotta tell you, it's an addictive combination.
With that said, I'm super excited to try this new thing called Srirachup, made by Sosu Sauces. They're the people behind the 'Barrel-Aged Sriracha' Kickstarter that got funded a week ago.
They've come up with a simple, spicy ketchup recipe that has a hint of sweetness to it. This is the entire ingredient list: Organic California tomatoes, organic chili peppers, organic apple cider vinegar, organic brown sugar, sea salt, and organic garlic.
Sounds delicious, right? Pick up a 4-pack of Srirachup for $30.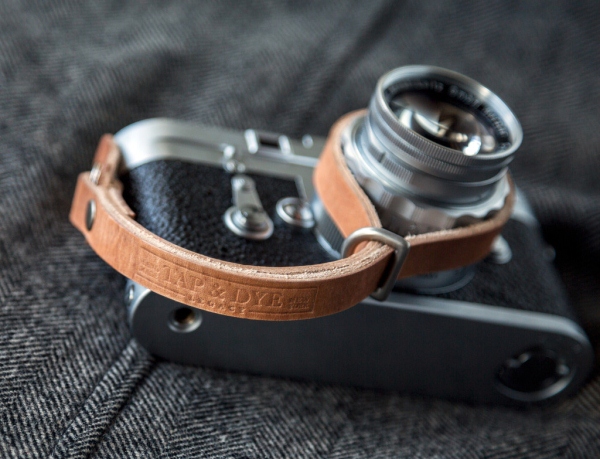 When our friend Ben Brooks reviewed the ONA Bowery bag, I was drawn to the photo of his camera because of the beautiful leather wrist strap attached to it. The next day, he put up a short review of that strap, which turned out to be made by a company called Tap & Dye.
This wrist strap is made from full-grain cowhide leather, the underside of which is beveled and sanded for purposes of comfort. They hand-polish and wax every camera strap with essential oils, which gives the leather better durability and longevity. If nothing else, the straps are quite photogenic.
There are several versions of the Tap & Dye wrist strap:
Antique Tan — Base model, pictured above. ($42)
Dark Amber Beeswax — treated with melted beeswax in addition to the essential oils, making it a waterproof strap. ($52)
Royal Navy Patina — Put through an extensive, oil-based dyeing process to attain its unique color. ($52)
Black & Natural — Essentially the same as the Dark Amber Beeswax model, but black. ($52)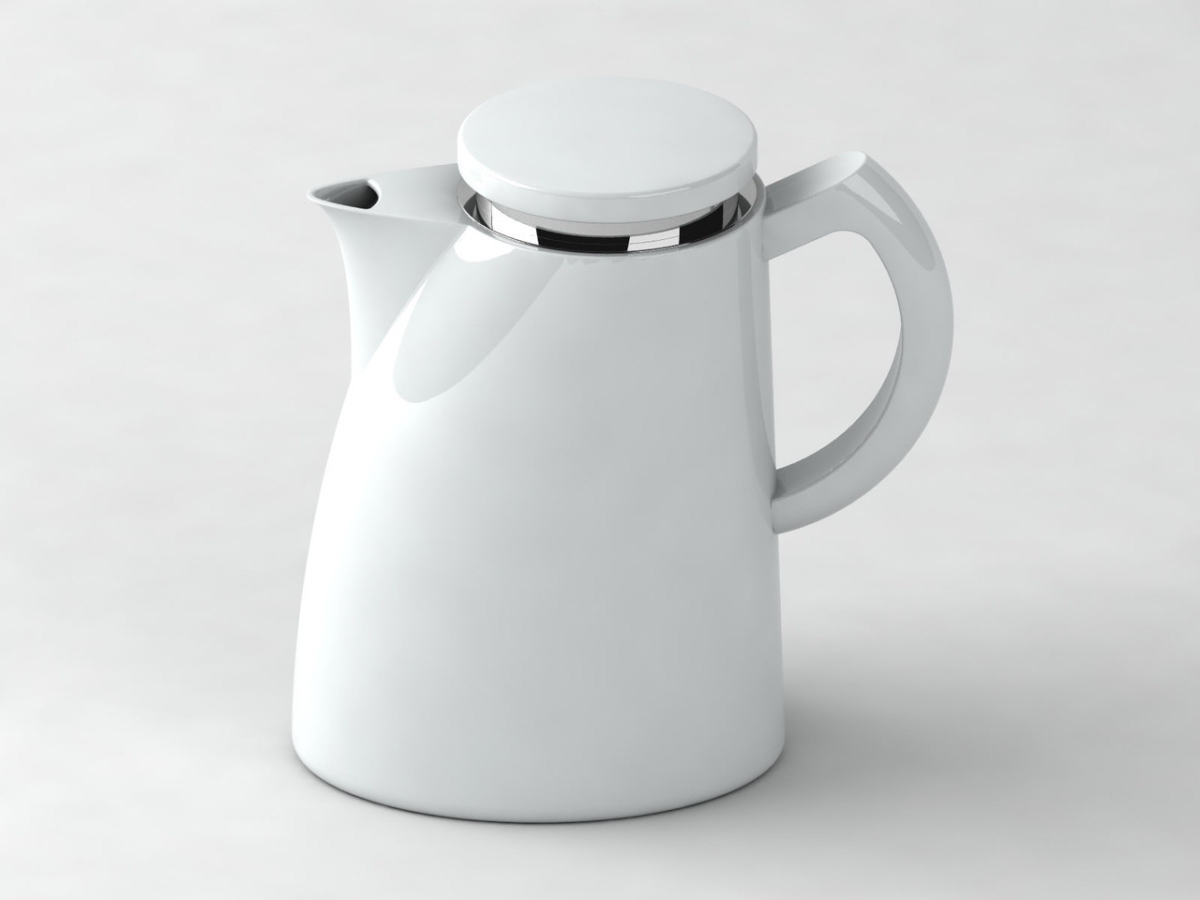 I recently happened across an article in The Atlantic that piqued my interest in the Sowden SoftBrew coffee maker. (Because, I don't already have enough coffee makers in my life, right? Please send help.)
It's essentially a ceramic kettle with a large, easily-removable, stainless steel mesh filter inside. In fact, it looks a lot like a tea brewer. The filter has been photo-etched so that the holes—of which there are more than half a million—are so tiny as to be microscopic. Scoop some coffee in, add hot water, let it steep a bit, then pour the results directly into your cup. Pretty simple.
The 8-cup Sowden SoftBrew is $60 on Amazon, but if you're feeling conservative, you can knock $10 off the price and get a 4-cup model.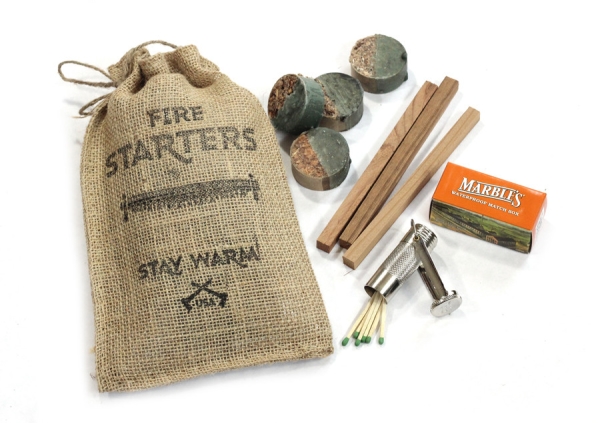 One of the most important things you can have on a camping trip is a way to start a fire. The Sanborn Firestarter Kit ($16) fits the bill nicely, and includes the following:
Eight cedar firestarters
A match safe
Some cedar kindling
A small burlap bag to hold everything
Sanborn is a company that makes great canoe paddles, and the scrap cedar salvaged from that process is what goes into the firestarter kit. I love when companies find great ways to utilize their byproducts like this.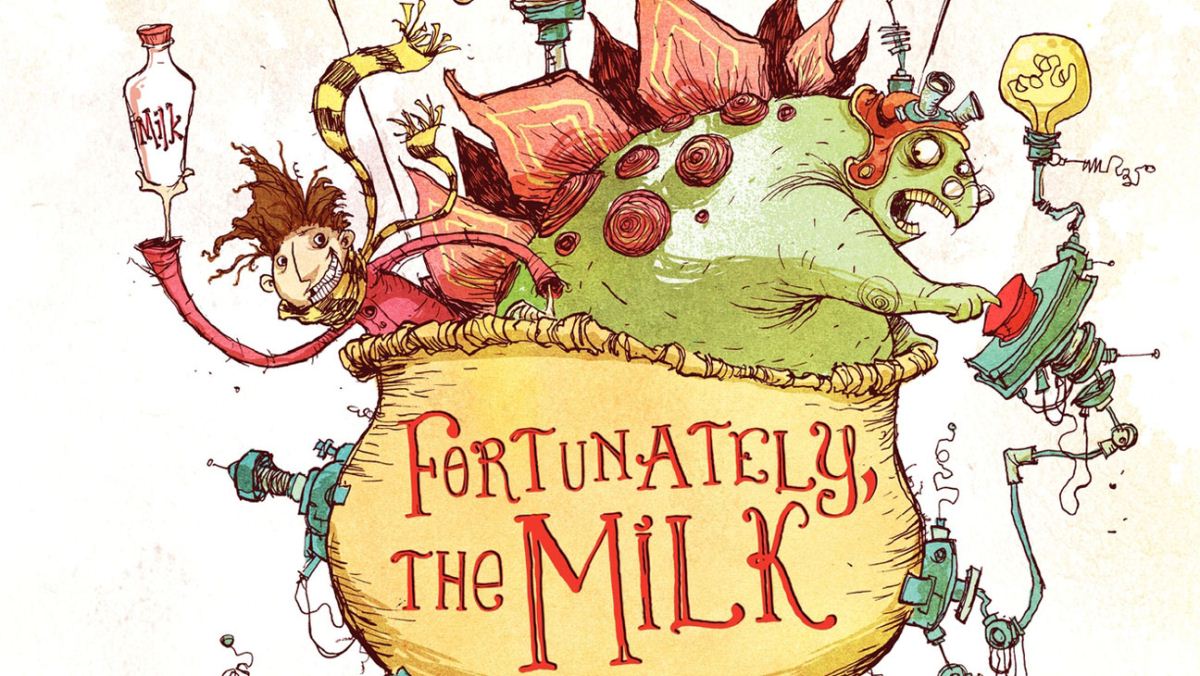 Fortunately, the Milk is a children's book written by Neil Gaiman—and illustrated by one of my favorite comic artists, Skottie Young—that tells the tale of a father who goes out to buy some milk and returns with a wild story for his kids to hear.
The premise sounds silly, and the book is certainly full of silly events. But it's also a very charming and funny story, replete with Dr. Who-like time travel, dinosaurs, pirates, aliens, and all manner of other creatures. Although a kid's book at heart, Fortunately, the Milk is fun for people of all ages to read. The fantastic illustrations are icing on the cake.
Speaking of the illustrations, I would recommend getting this book in hardcover ($9) or paperback ($6) form. An $8 Kindle edition exists, but it just doesn't do the artwork justice.
Mike Dudek, the guy who writes about pens over at The Clicky Post, also handcrafts some very nice pen-and-notebook holders. My favorite of the bunch is called 'The Display', because it displays your pens nicely (up to 5) and also holds a few Field Notes notebooks.
It's obviously a great item to have in your workspace, but I think it works just as well sitting on a bedside table. You know, for those occasions when you wake up with an idea and need to jot it down right away. (I'm not the only one, am I?)
The Display is made from a single piece of walnut, and finished with a soft, satin polyurethane. Pick one up for $65 at The Clicky Post Store, and be sure to check out Mike's other pen holders in case The Display isn't quite your style.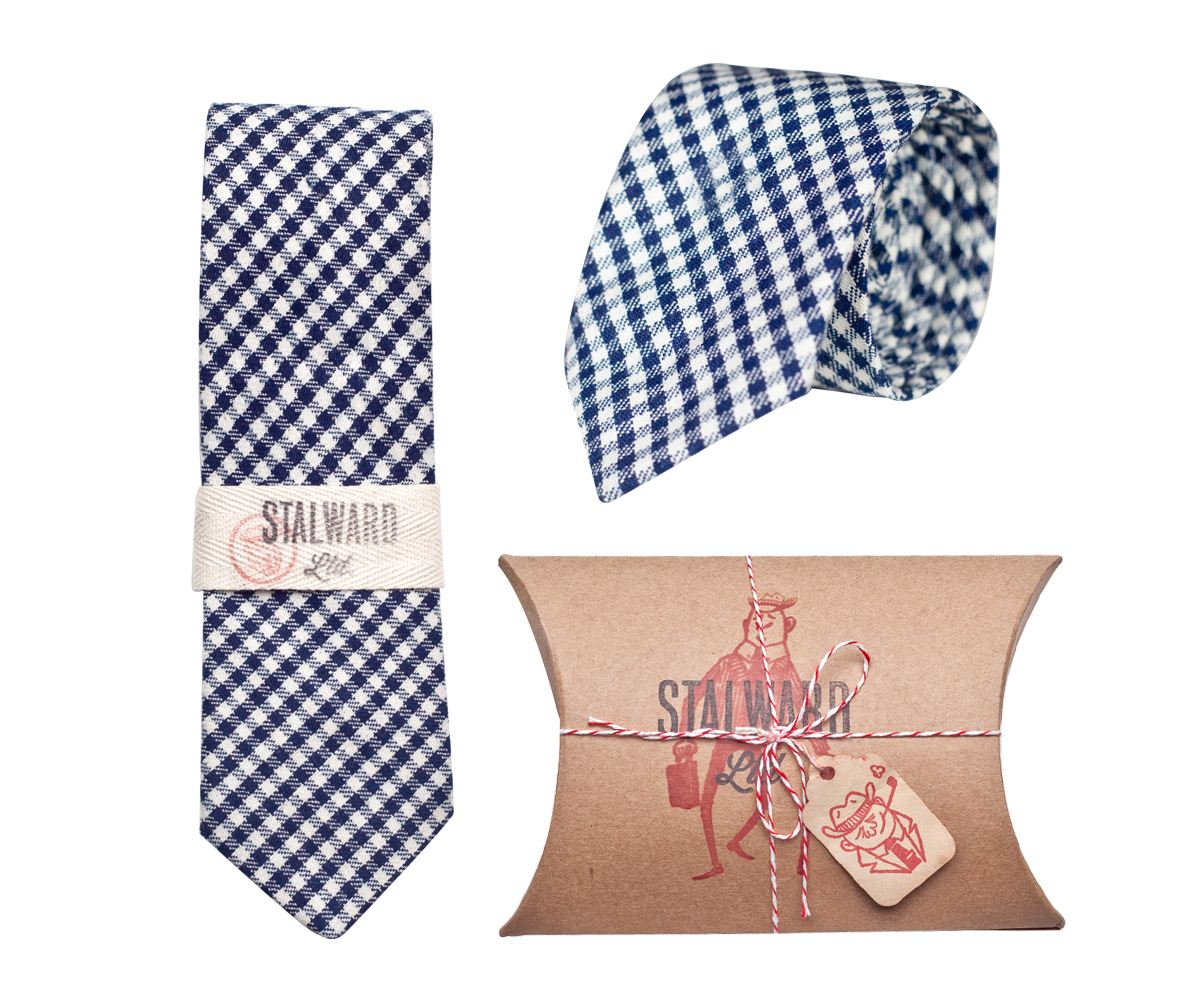 Winter may be almost over, but there's still a little time left to rock a nice-looking gingham tie, and Stalward Ltd. has you covered. Their $68 heavy navy gingham tie is both stylish and classy, and is neutral enough to pair with just about any shirt. If this tie in particular isn't your style, they've got plenty others to choose from.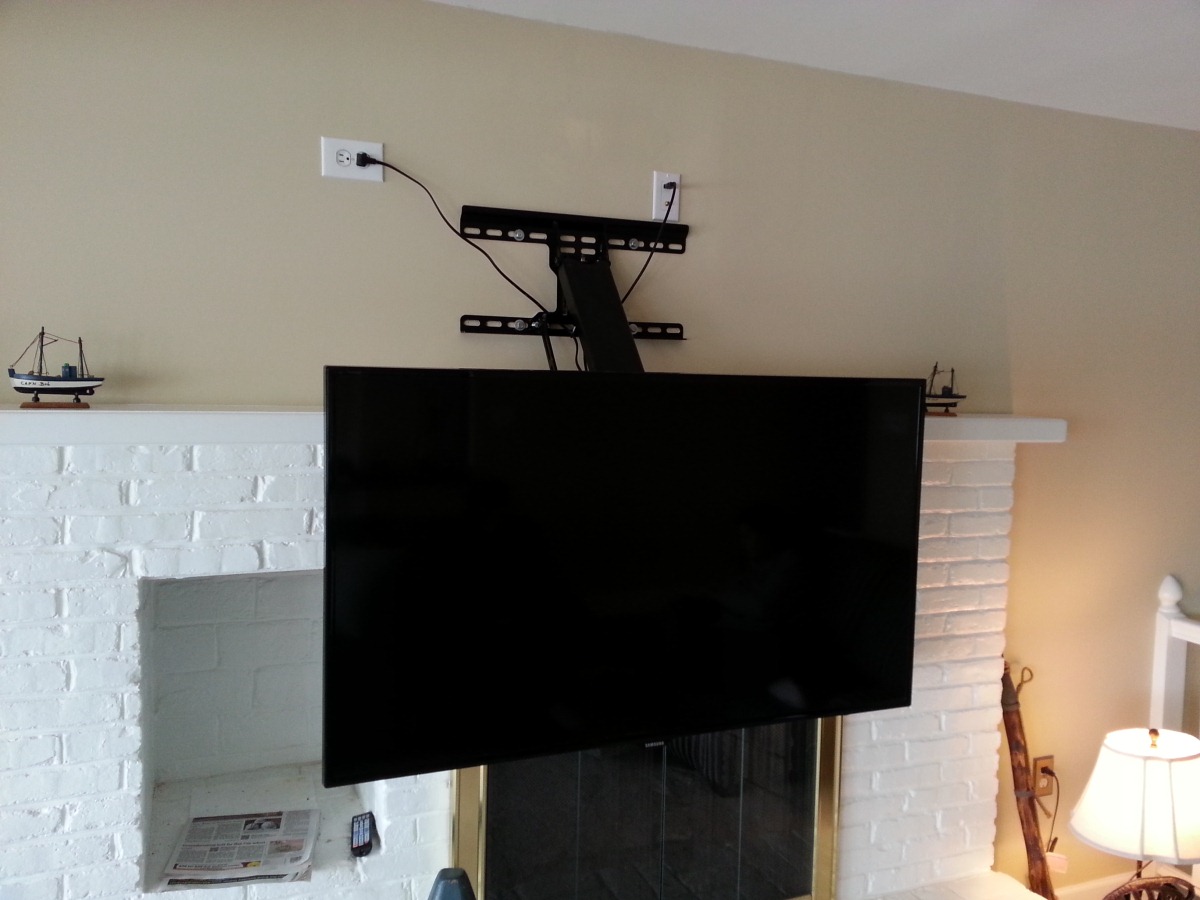 An HDTV wall mount can be a nice thing to have. It helps clear up space normally taken up by an entertainment center, and depending on where you mount it, there's an added bonus of keeping your TV out of reach of children. The problem is that most mounts are inflexible, so wherever your TV is mounted, you'd better be happy with the viewing angle or you're in for some neck discomfort.
That is, unless you use the Down and Out swivel mount by Dynamic Mounting. With this thing, you can mount your TV high up on a wall—even above a fireplace—without concern, because it allows you to pull the TV down to a more comfortable viewing angle with ease. See it in action here.
The Down and Out is $500 on Amazon. If you need a mount that not only moves vertically but also swivels left to right, they have a Down and Out Swivel Mount for $569.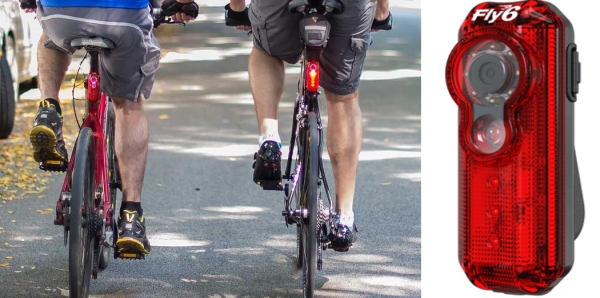 Yesterday, the Fly6 bicycle camera and rear-light was successfully funded on Kickstarter, and now it's officially available for pre-order. Essentially, the Fly6 replaces your bike's existing tail-light and records the rear view of your ride in real-time.
Why is this useful? Because as cyclists well know, motorists often have very little respect for people on bikes—even when it is perfectly legal for them to be riding on the road—and will often act rudely (or even aggressively) towards them. Having a camera recording these events can give cyclists a better fighting chance in the courtroom should a dispute ever occur. If drivers are aware of these cameras, they may be deterred from behaving so brusquely.
Fly6′s rechargeable battery can last up to five hours between charges, and the included micro-SD card can store up to 8GB of video. Some of the rear-lights strobe in a circular fashion that theoretically lets others know that they are being recorded. The whole unit can safely be submerged in water, so you should be able to use it under any weather conditions.
Fly6 can be preordered for $135, with units expected to ship in May/June 2014.

CocoaConf: the developer conference for those who think different
What do you get when you take some of the best Apple dev authors, trainers, and speakers and combine them with the most passionate, engaged developers in a region? You get a learning and networking experience that will not soon be forgotten! You get CocoaConf!
CocoaConf is back this Spring and better than ever! Joining us this tour are folks like Casey Liss, Daniel Steinberg, Dave Wiskus, Jaimee Newberry, Justin Williams, Matt Drance, Mattt Thompson, and Mike Rundle.
We just wrapped up CocoaConf Chicago last weekend, and a great time was had by all. If you weren't able to join us there, we still have four more events this Spring in cities across the U.S:
Readers of Tools & Toys can save 20% on any CocoaConf ticket by using the promo code BLANC at cocoaconf.com.
Don't miss out on this exciting opportunity — remaining tickets are going fast!
* * *
Our thanks to CocoaConf for sponsoring the RSS feed this week.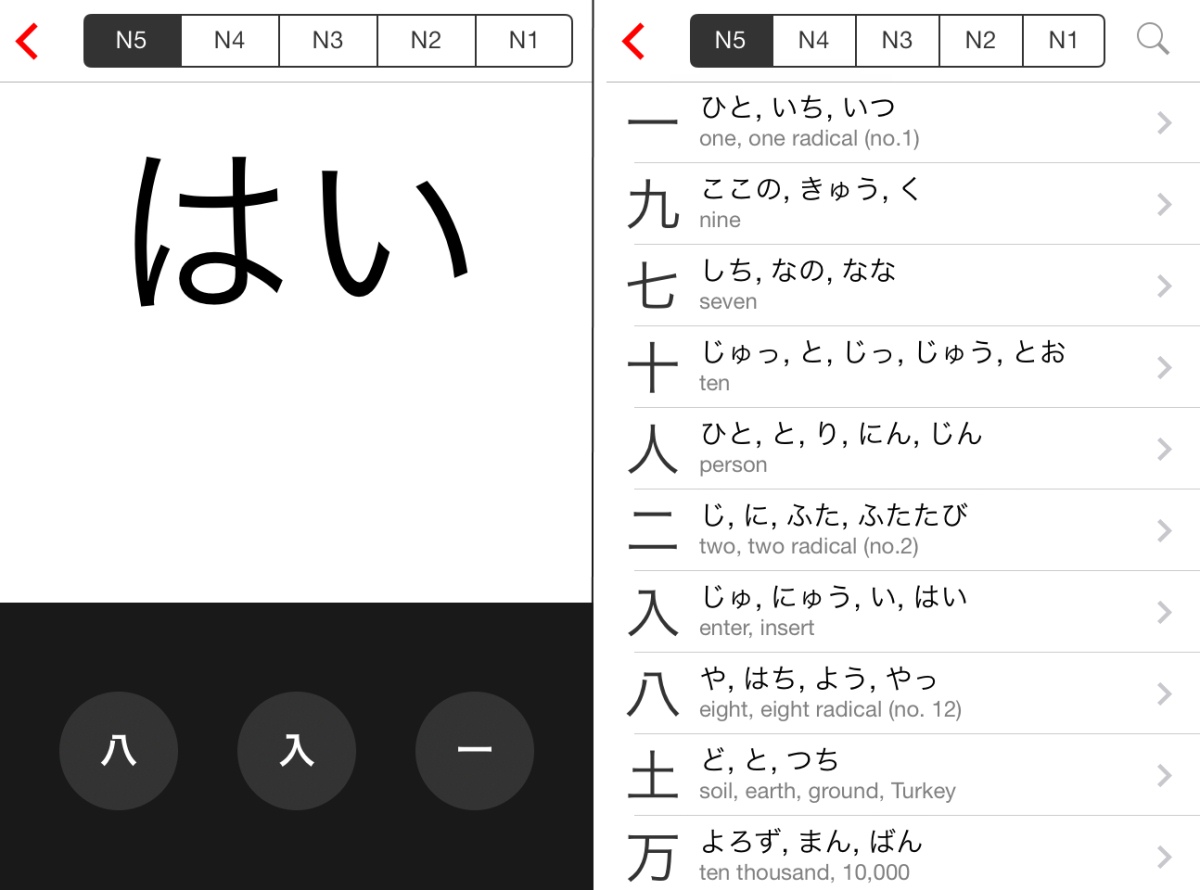 Learning Japanese is a small side project I've been tackling here and there for the last month or so. You'd think that with all the language-learning apps available on the iOS App Store, I'd be able to find at least one app I'm happy with. Unfortunately, most of them are butt ugly and/or unintuitive to use.
Thankfully, this is not so with Kanji Sensei, an app that just released a few days ago. It isn't exactly a full-on Japanese learning course, but more like a flash-card game for people trying to learn the several-thousand kanji symbols commonly used in Japan. It has a dictionary built in if you don't feel like messing with the game portion.
It's easy on the eyes, and even has a dark mode so you can learn kanji at night without your eyeballs melting. Right now Kanji Sensei is just $3 on the App Store, a limited-time 40% discount.
More tools and toys on the next page →