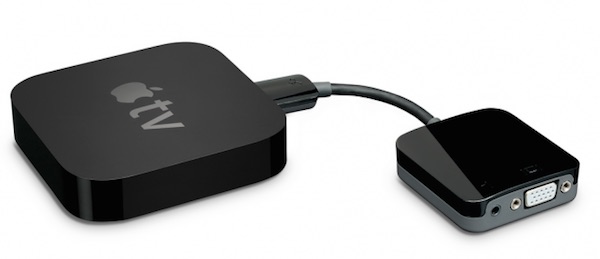 The Apple TV is a very useful tool for classrooms and conference rooms. By using AirPlay, you can easily display presentations, spreadsheets, or other information from a Mac or iOS device. Most modern projectors have HDMI inputs, but many older ones do not. The Kanex ATV Pro adaptor allows you to plug an Apple TV up to a projector that only has a VGA port.
Get it on Amazon for $44.96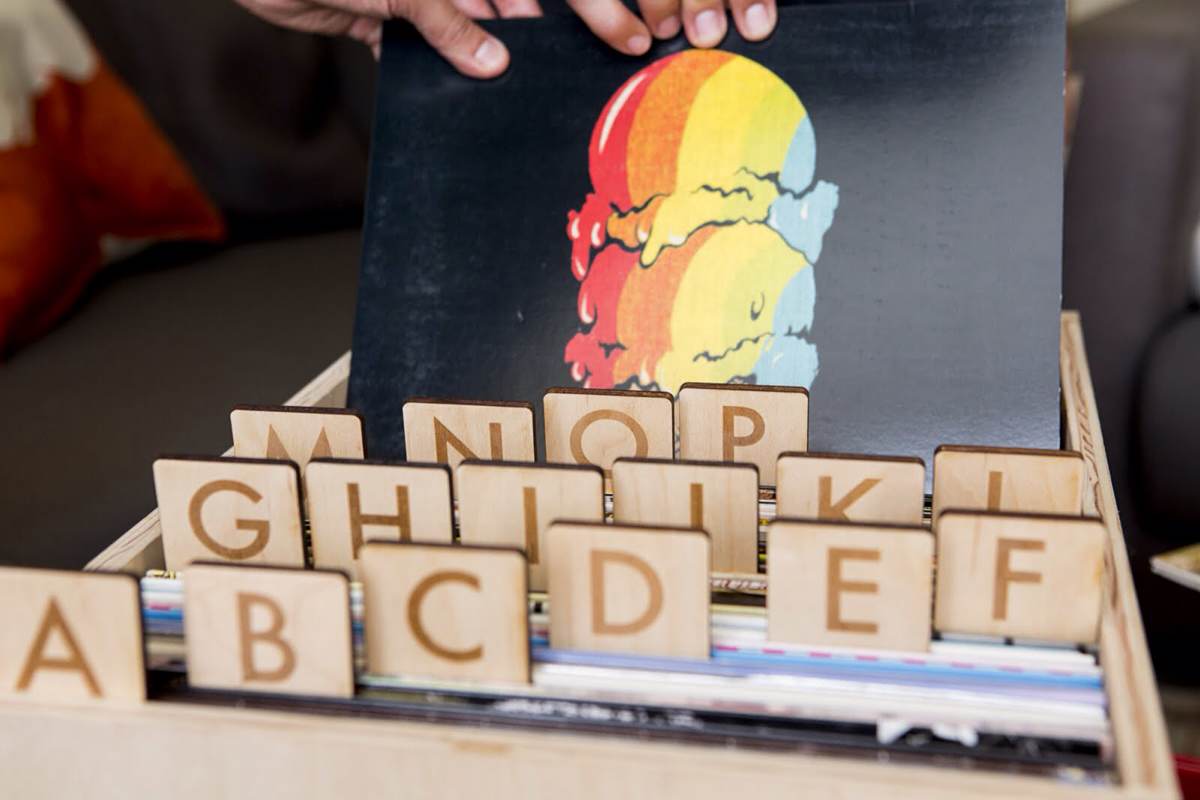 If you're the kind of person who listens to vinyl records and also digs good typography, you'll love using these beautiful, laser-cut wooden dividers to keep your albums organized. They also work nicely for books and other physical media.
There are a variety of collections to choose from, ranging from $100 to $410 depending on size, orientation (vertical or horizontal), and typeface (Futura, Stencil, or Mrs. Eaves).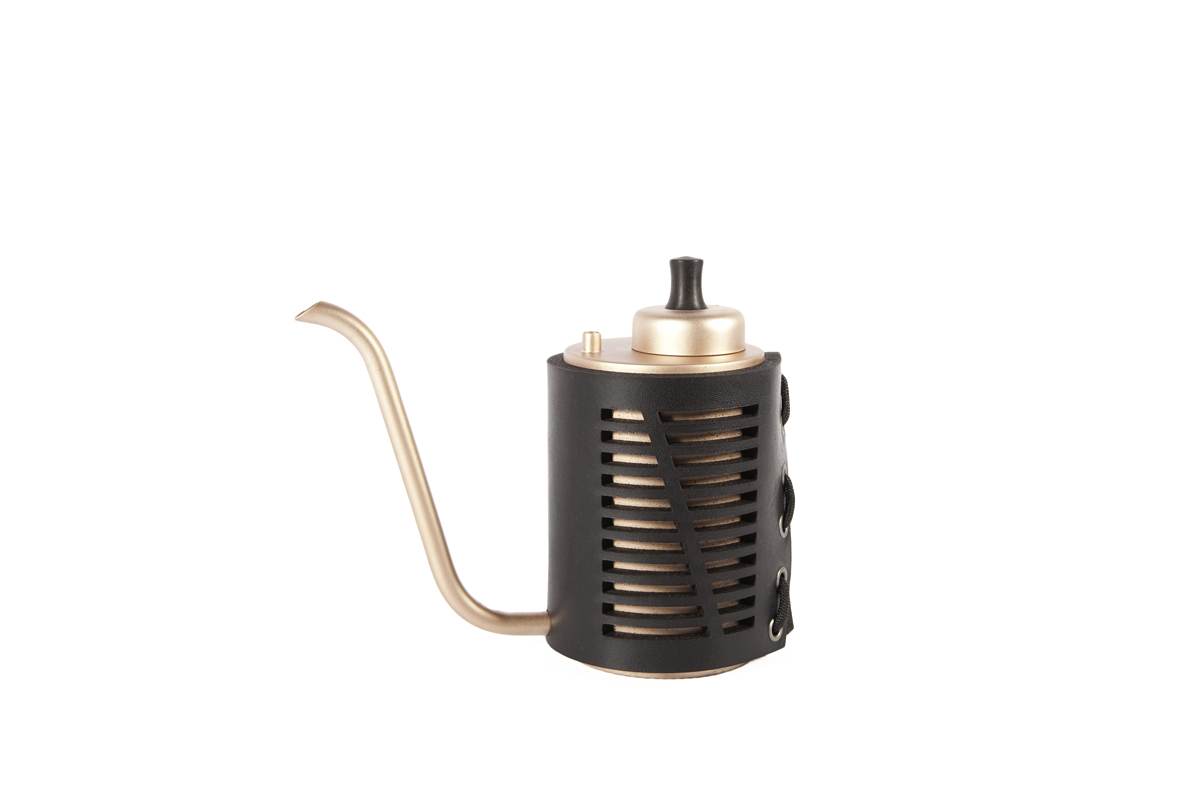 I'm starting to think my fondness for gooseneck kettles is turning into full-blown addiction—and I'm okay with it.
The Canadian-made Monarch Methods pour over kettle is among the more unique ones I've seen, with its copper construction and handle-less design. You grip it by the tanned harness leather insulator rather than an external handle, giving you better control over the pour. The lid has a recessed port for a thermometer (not included) should you need one.
It should be noted that this kettle is designed for preheated water and not intended for direct heat.
The 320ml kettle is $128 USD, and the larger 500ml model is $146.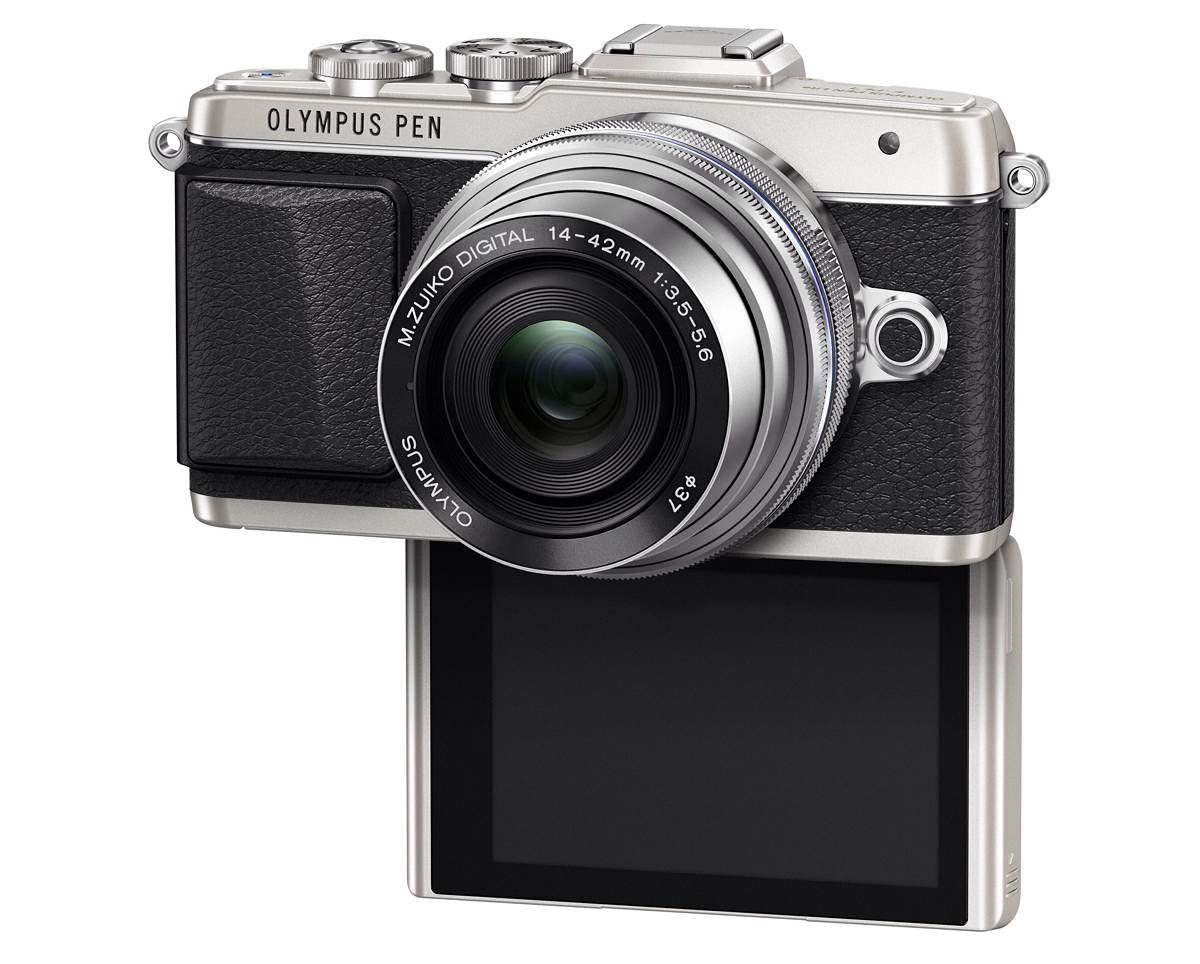 The upcoming Olympus E-PL7 is a selfie-friendly micro four thirds camera, with its 180° flip screen, touchscreen shutter release, and 3-axis in-body image stabilization. Of course, it also has other awesome stuff you'd expect from a modern Olympus shooter:
16-megapixel sensor
Wi-Fi (e.g. you can send photos to your iPhone for editing in VSCO Cam)
TruPic 7 image processor
Manual control dial
Improved auto-focus, now with 81 focus points
Retro brushed metal camera body design
Improved 4-direction control scheme
The E-PL7 is expected to ship near the end of September 2014, and can be pre-ordered on Amazon. $600 for the body only, and $700 with a 14-42mm lens.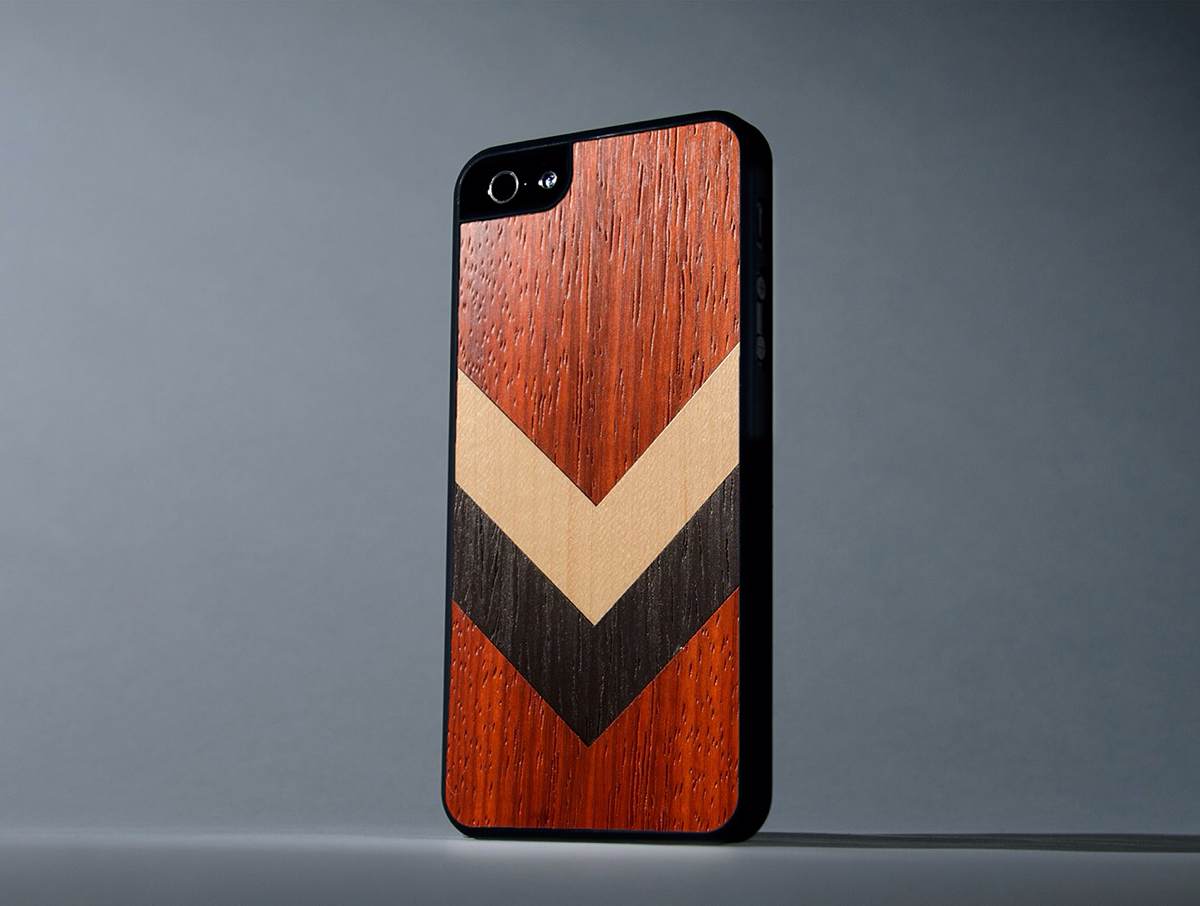 The iPhone 6 is coming next week, but this is a pretty cool wooden case for those of you sticking with an iPhone 5 or 5s for now. The cover is made from real wood that has been laser-cut, engraved, and finished before being attached to a protective plastic casing. Mainly though, it looks awesome.
Get one for $29 at Carved.com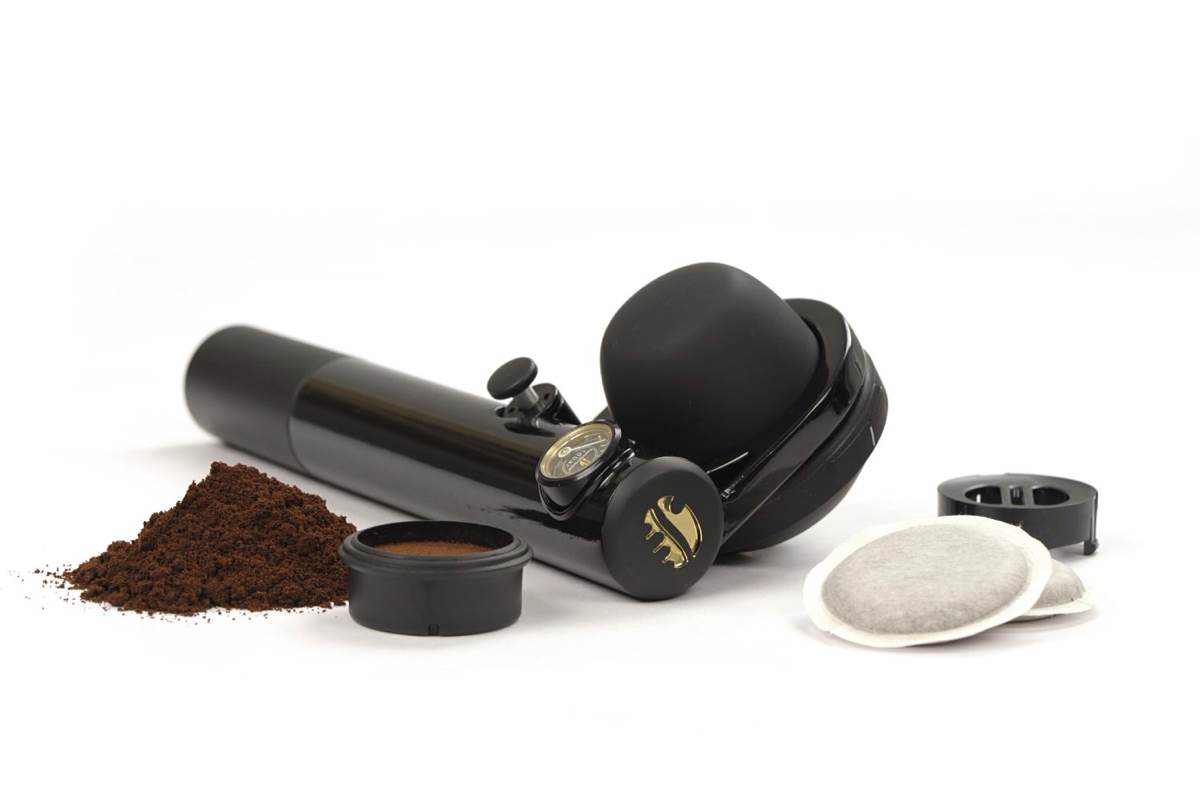 The Handpresso Wild Hybrid is a travel-sized espresso maker for coffee addicts on the move. It won't replace a $1,000 kitchen machine but it produces surprisingly good results for what it is.
The brewing process takes a little practice, but it's worth the effort to get it right and produce some lovely crema. The top Amazon review suggests preheating the reservoir beforehand, along with other handy tips. Works with freshly ground coffee or E.S.E coffee pods. Cleanup is about as simple as an Aeropress, and can be tossed into a bag just as easily.
Get the Handpress Wild Hybrid on Amazon for $127.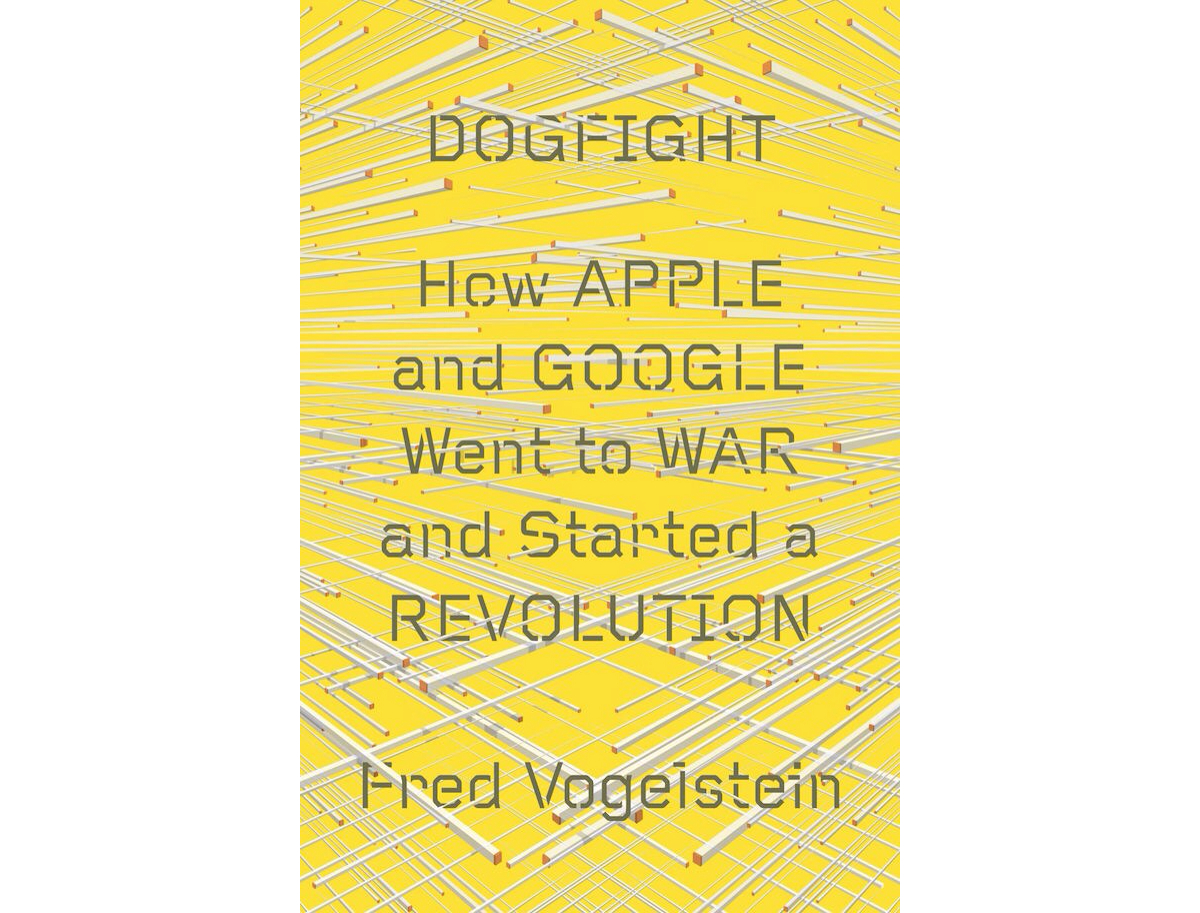 Neither one of my kids were alive "pre-smartphone". They only know the world where "there's an app for that". Dogfight: How Apple and Google Went to War and Started a Revolution  is about the building of that world. It was one of my favorite books of 2013.
Get it on Amazon for $10.99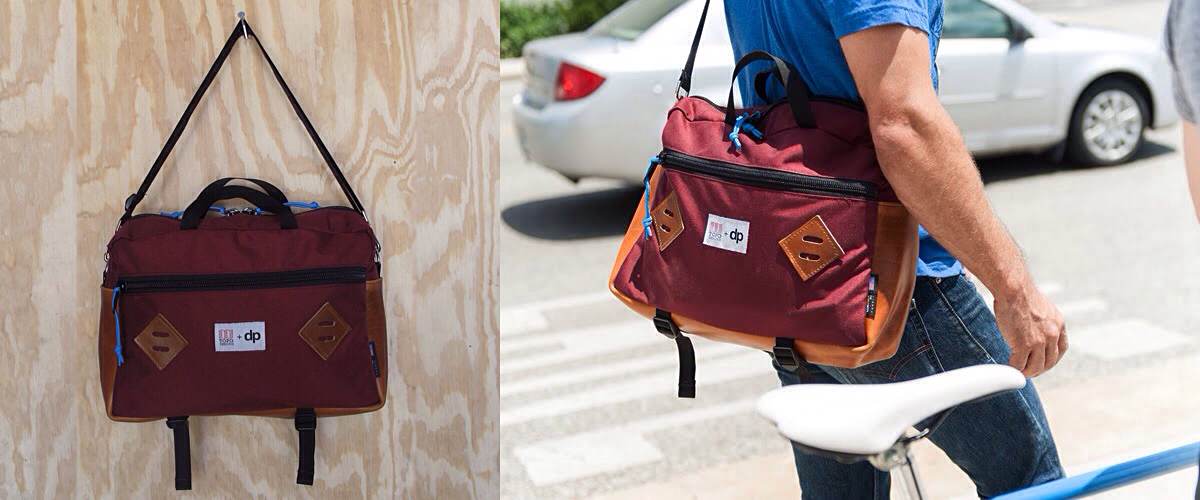 TOPO Designs and Doane Paper have teamed up again to produce the 2.0 edition of their Mountain Briefcase. It can be carried in three ways:
Two-handle briefcase
Backpack with stowable straps
Over the shoulder with removable strap
The exterior combines a a natural Horween butternut leather base panel with a dark maroon Cordura body that not only gives it a unique look but also a durable build. The interior lining and YKK zipper pulls are light blue, giving it an even more distinct look.
Inside is a large main compartment with a 13″ padded laptop holder (with velcro strap enclosure), a zippered storage pocket, 2 pen slots, and an open-top notebook pocket. The exterior has a large, zippered journal pocket and the base has two cinch straps that can hold a rain jacket or a rolled-up poster.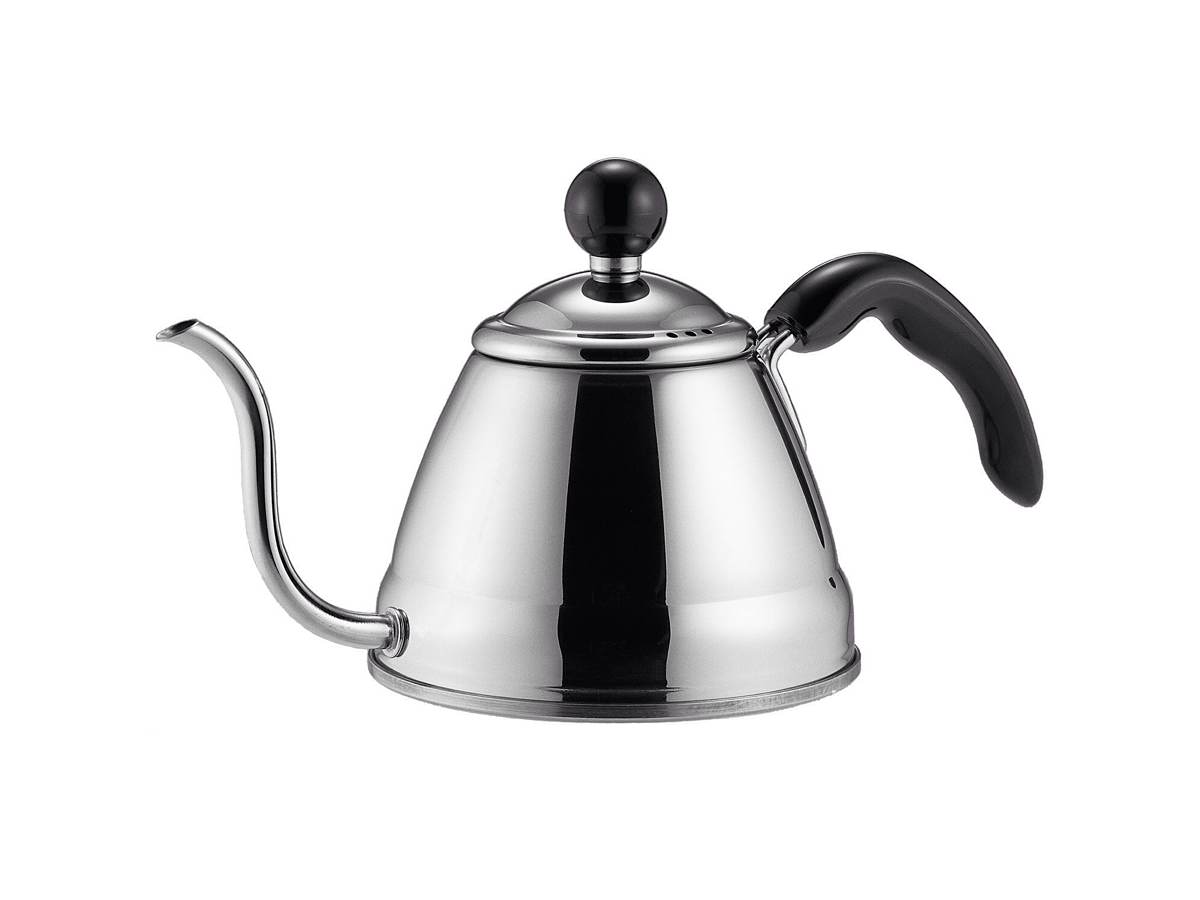 We love a good kettle here at Tools & Toys—particularly the gooseneck variety—and this stainless steel Fino Pour Over Kettle fits the bill nicely. Nothing fancy about it really, just quality Japanese design and craftsmanship. I like that it's so compact compared to other kettles.
My only quibble is that it doesn't whistle when the water's boiling, but the lid does bobble about a bit. It's delightfully cartoony that way.
Get one for just $30 on Amazon.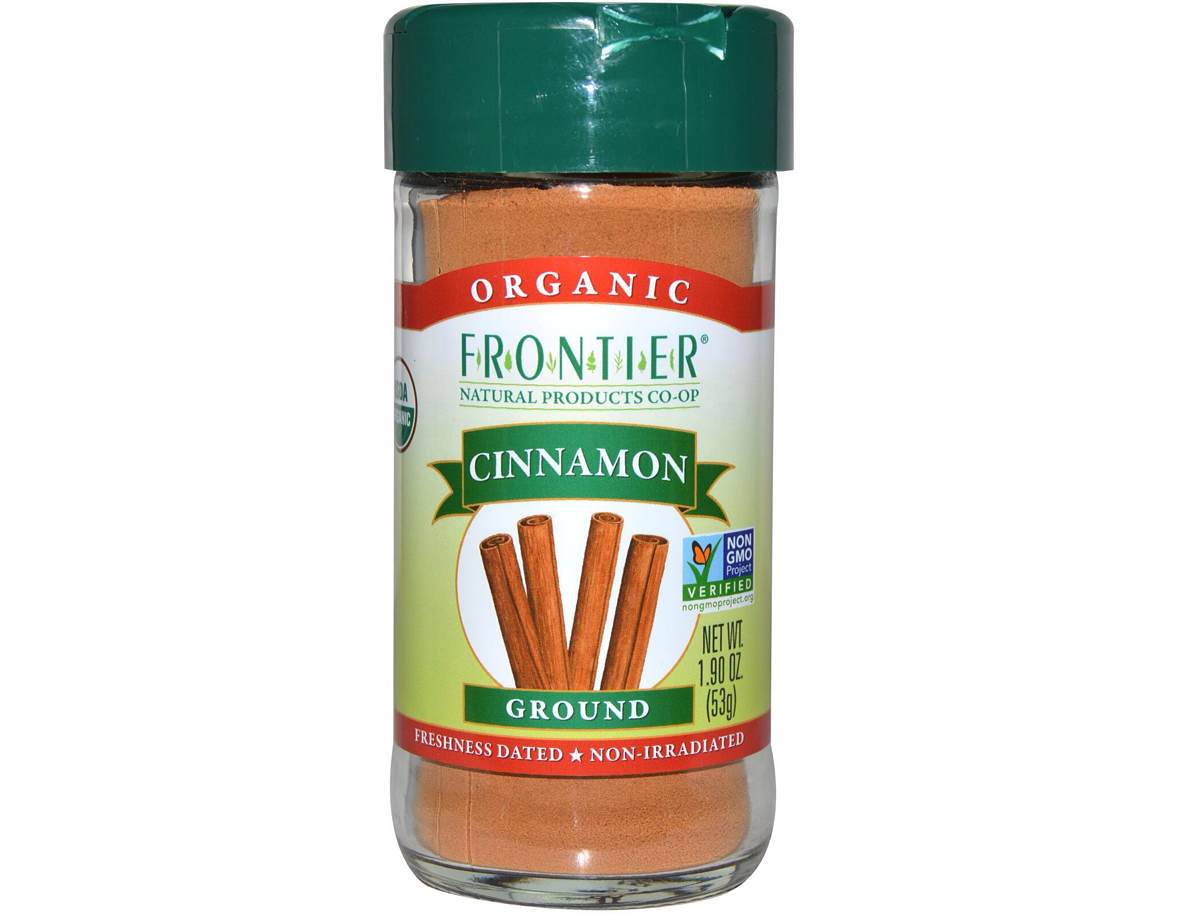 Up until recently, I've been happily buying saigon cinnamon to sprinkle on oatmeal and toast (and sometimes my coffee). That is, until I heard that out of all the cinnamon varieties out there, saigon contained far and away the highest levels of the liver-damaging substance coumarin. Yikes.
The type of cinnamon with the least coumarin is known as ceylon—also known as "true cinnamon." Its flavor is more delicate but much sweeter than other varieties. The best ceylon I've found on Amazon is this organic ground cinnamon from Frontier Natural Products.
It's about $5 for a 1.76-ounce bottle (or $21 for a 1-pound bag), which isn't the cheapest deal around but probably worth the cost in the long run for those of us who consume a lot of cinnamon.
If you prefer to grind the stuff fresh at home, Indus Organics sells various-sized packs of ceylon cinnamon sticks that work nicely—3oz ($12), 8oz ($20), and 16oz ($35).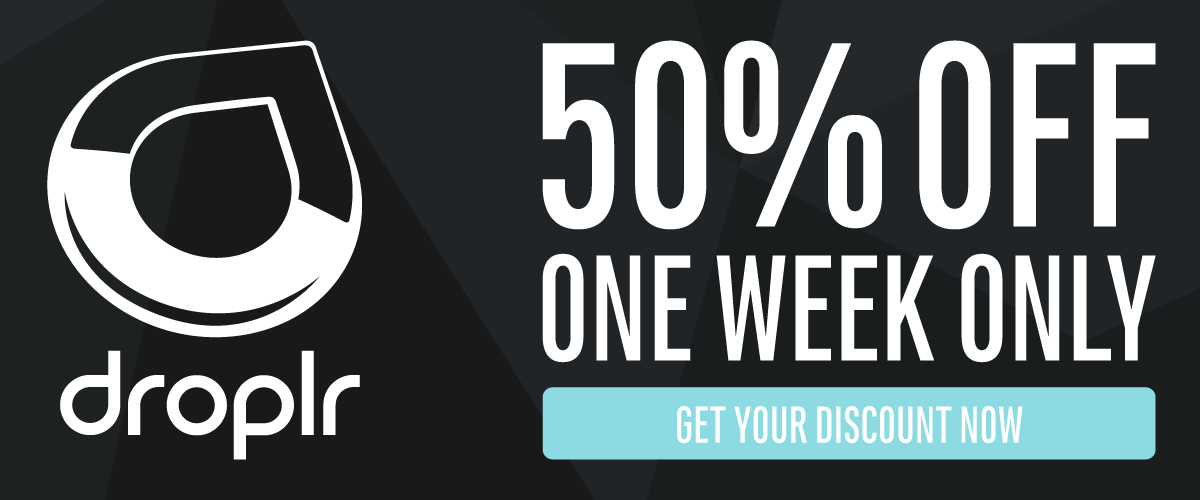 Share screenshots with a few keystrokes. Swap files with teammates and clients quickly and securely. Showcase your work straight outta the Adobe suite with a key command. Customize it all to showcase your brand.
Droplr was made for creative collaboration, for sharing ideas and inspiration with your team and clients. And now it's even better. We just made creating and building teams a cinch, updated our pricing, and redesigned our dashboard. Check it out.
Oh, and new customers get 50% off a year of service this week: https://droplr.com/p/lightsaber
* * *
Our thanks to Droplr for sponsoring the site this week. I'm a huge fan of Droplr — it's one of my most-used Mac utility apps. Highly recommended.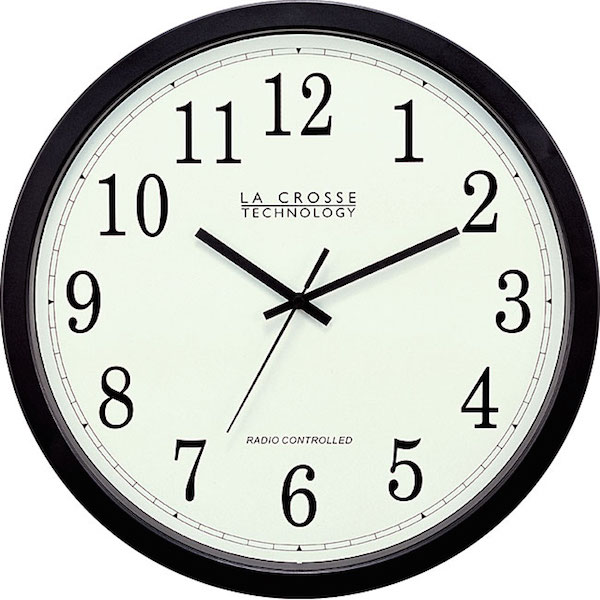 We've got a clock in every classroom at the school I work at. Adjusting each clock for daylight savings time would take us quite a while. To save us from the hassle, we've got a La Crosse Technology WT-3143-H 14-Inch Atomic Wall Clock in every single classroom.
The clock has a built-in antenna that receives signals from the WWVB radio transmitter in Fort Collins, Colorado. It runs on 1 AA battery.
Get it on Amazon for $28.45.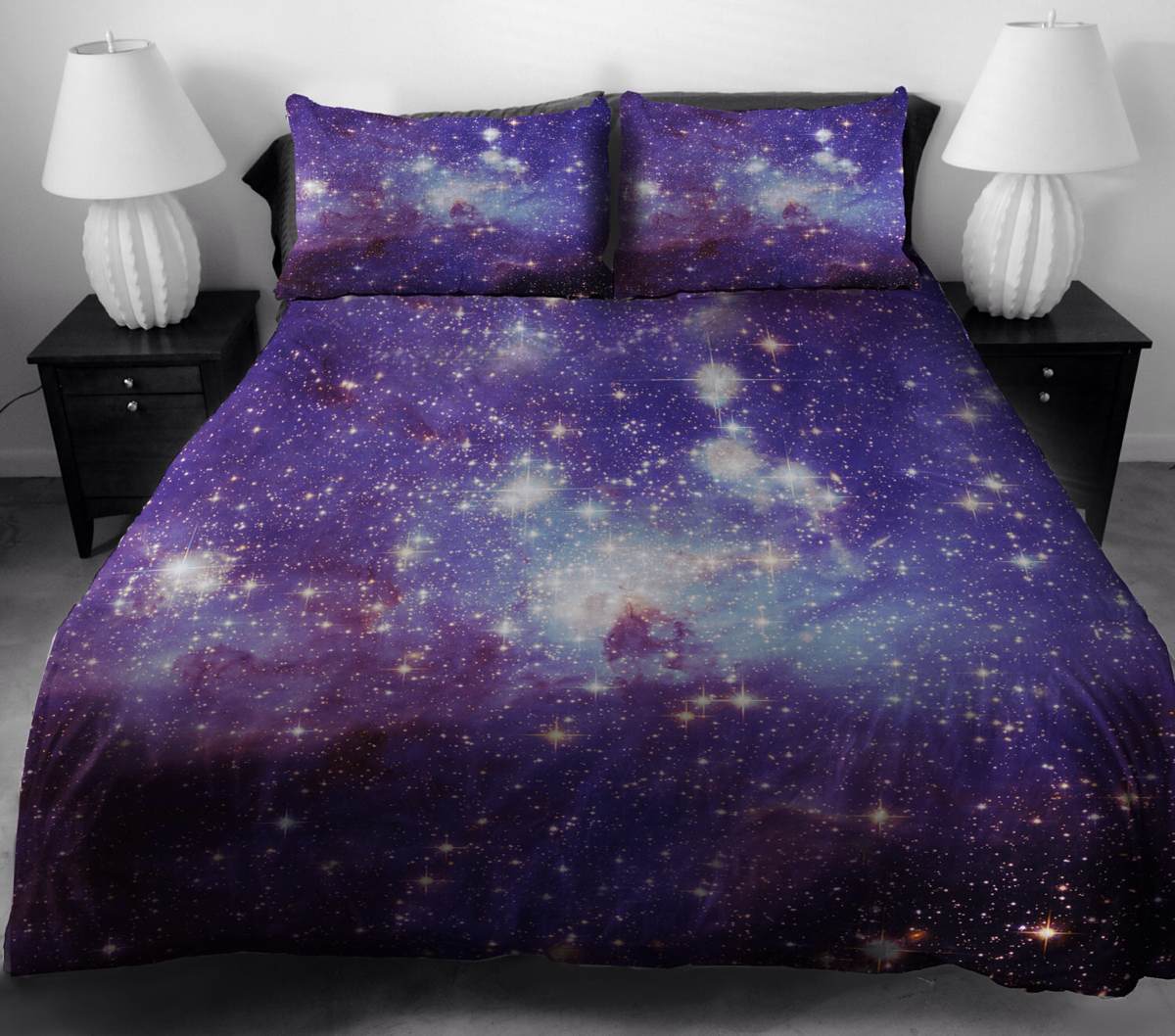 China-based Etsy seller CBedroom digitally prints colorful, quite-detailed galaxies and other spacescapes onto both sides of soft satin bedding sets. The printed images are fade-resistant and can be washed by hand or machine, hot or cold.
Each set is $148 + intl. shipping and includes:
1 duvet cover (aka comforter)
1 sheet
2 pillow covers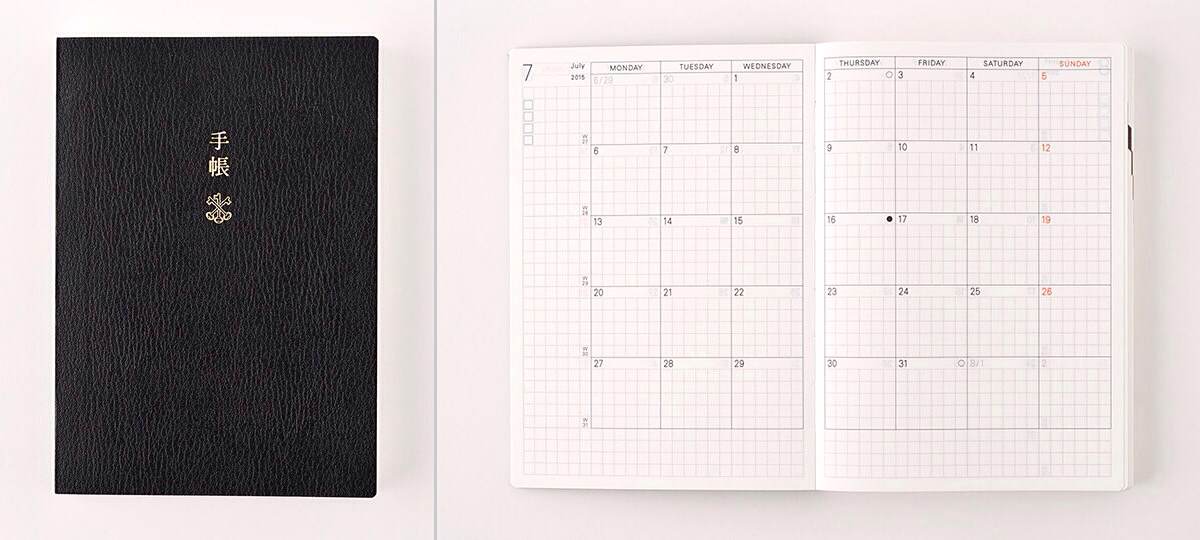 Heads up, lovers of fine paper products: the 2015 Hobonichi Planner Book is now available for pre-order.
For those unfamiliar with it, the Hobonichi is a beautiful planner—known as a techo in Japanese—that goes beyond schedule-planning by also acting as a journal, notebook, sketch(note)book, scribble pad, and generally a place to capture thoughts and moments.
Originally made in Japan, the Hobonichi has been made available in English since 2012. This 2015-2016 book is the third such edition.
Each page (one per day) shows the current moon phase, and every two-page spread contains a unique quote, from the heartfelt to the humorous to the whimsical. There are also informational pages sprinkled in, covering topics such as herbs and spices around the world, international size charts, random-selection games around the world, national holidays, and more.
The thin, light Tomoe River paper is resistant to ink bleeding, and is part of what keeps the 464-page book so compact. The cover is a textured matte-black material that feels good in the hand, while the stitch-binding allows the book to open flat for easy writing.
This delightful planner/journal can be pre-ordered for 2,700yen, which comes out to about $26 USD.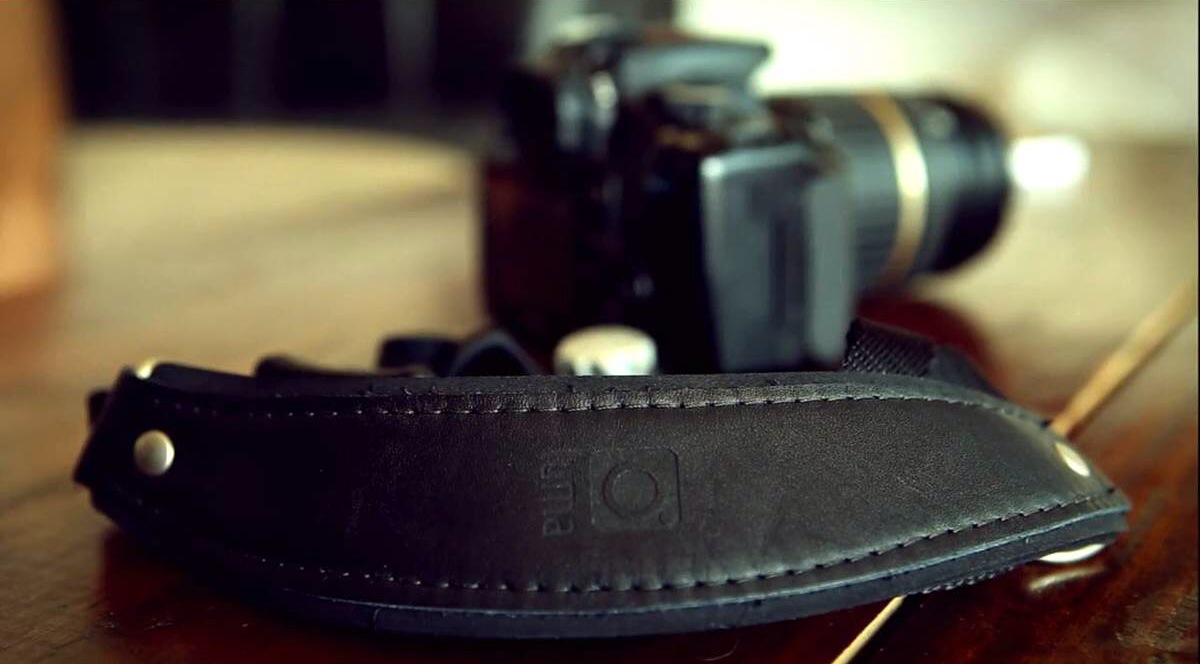 After an unfortunate patent kerfuffle a few years ago, photographer Duncan Davidson recently announced the return of the popular Luma Loop camera sling.
Now in its third form, the Luma Loop sports a machined aluminum mount that screws into your camera's tripod socket like so: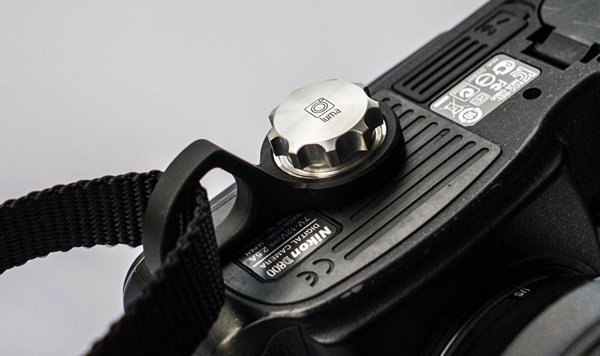 It's designed to keep the camera hanging snugly by your side rather than bobbing about as you move. The shoulder pad is comfortable as ever, and as always the materials are top-notch, from the leather to the rivets. The strap can be adjusted quickly and easily, so you don't miss the perfect shot.
Luma Labs is taking $80 pre-orders for the Loop 3, with shipments expected to begin in the next few weeks (as of Aug 30th, 2014).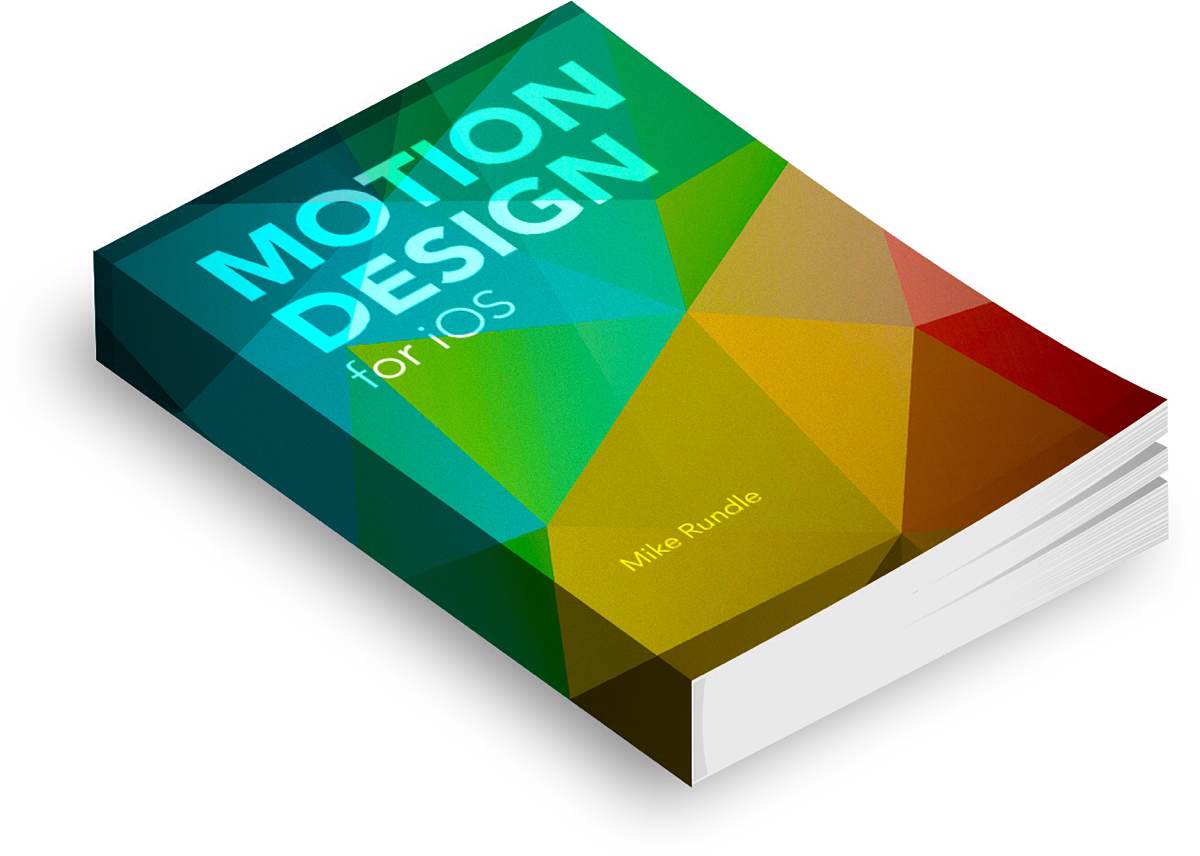 Motion Design for iOS is a new ebook by Mike Rundle that's all about animation design and development for iOS apps.
It covers the history, principles, and physics of great animation and motion, with lots of examples and full-project code walkthroughs that break everything down in an easy-to-grasp way. In other words, this book will teach you how to make immersive, awesome-looking apps.
You can read more about the book at Design Then Code (including sample material) or go straight to the purchase page and pick it up for the special introductory price of $49.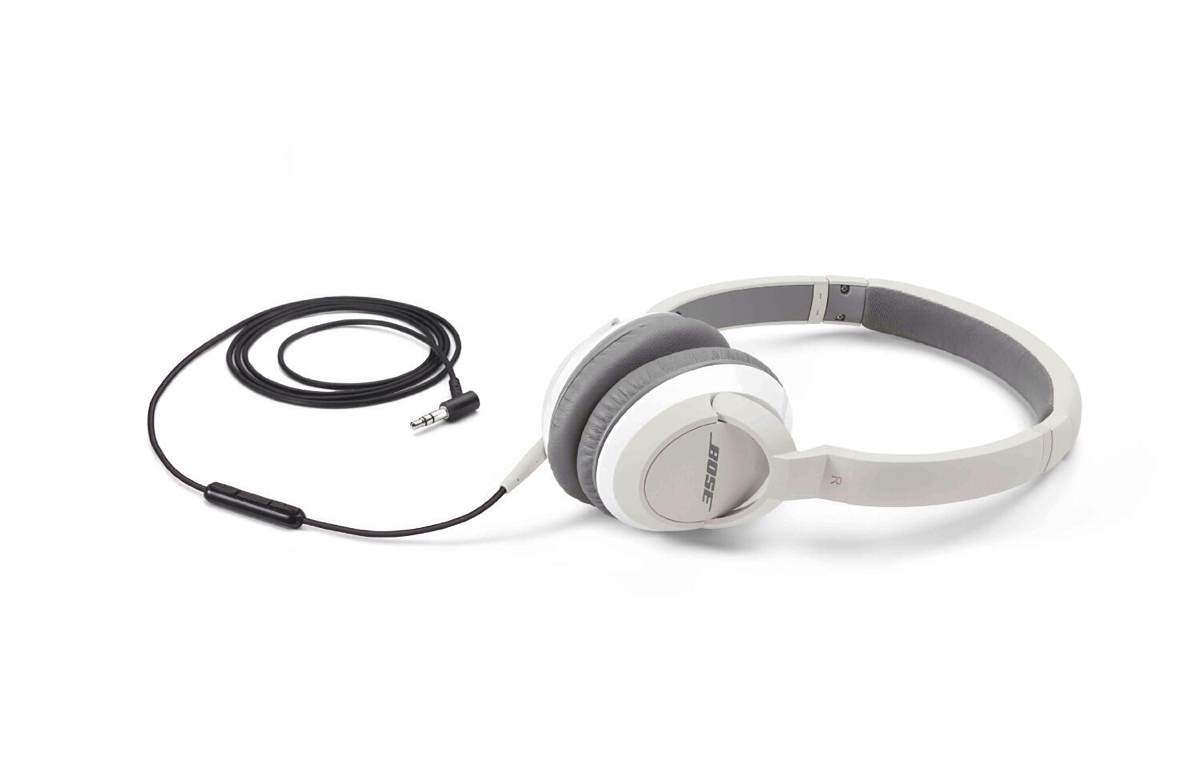 The Bose OE2i on-ear headphones aren't the sort of thing that would please a hardcore audiophile, but they sound quite good for how portable they are, especially if you enjoy a little bass. They're comfortable too, with their slim headband and memory foam ear cushions. The in-line mic and remote are the cherry on top.
They were $150 on Amazon just a couple days ago, but earlier today (Aug 29th, 2014) the price dropped to $80 and has since climbed to $120 as I write this. My advice would be to snatch them up quick before they go back up to full price.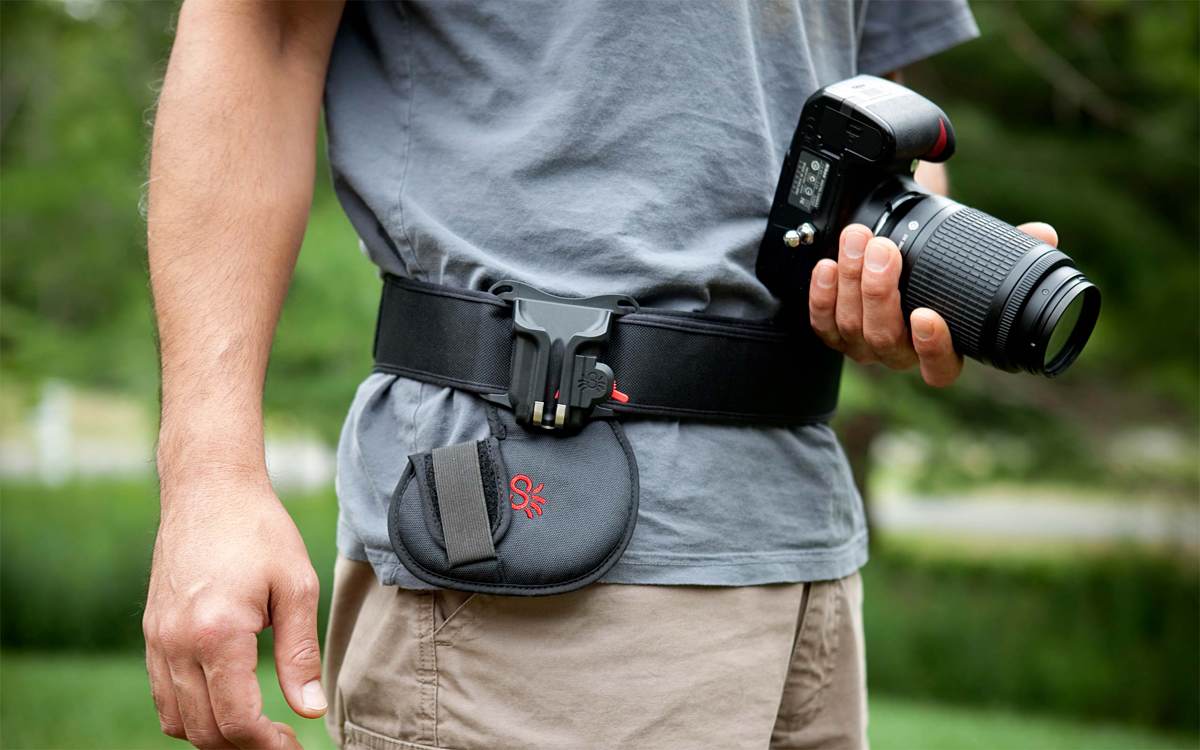 In case the name didn't already give it away, the SpiderHolster Black Widow is an easy-access holster…for your camera. More specifically, a lightweight point-and-shoot or micro four thirds camera.
It attaches directly to your own belt or to the more specialized Black Widow Belt (pictured above, sold separately). From there, it's a simple matter of screwing the included mounting pin into your camera's tripod mount and hooking it onto the holster. This is a great hands-free solution for pros or anyone bringing their camera on a trip, especially outdoors.
The holster kit is $50 on Amazon and the Black Widow belt is $17. For additional comfort—and to keep your camera even more secure if a large lens is attached to it—you can get the Black Widow Pad (also pictured above) for $15.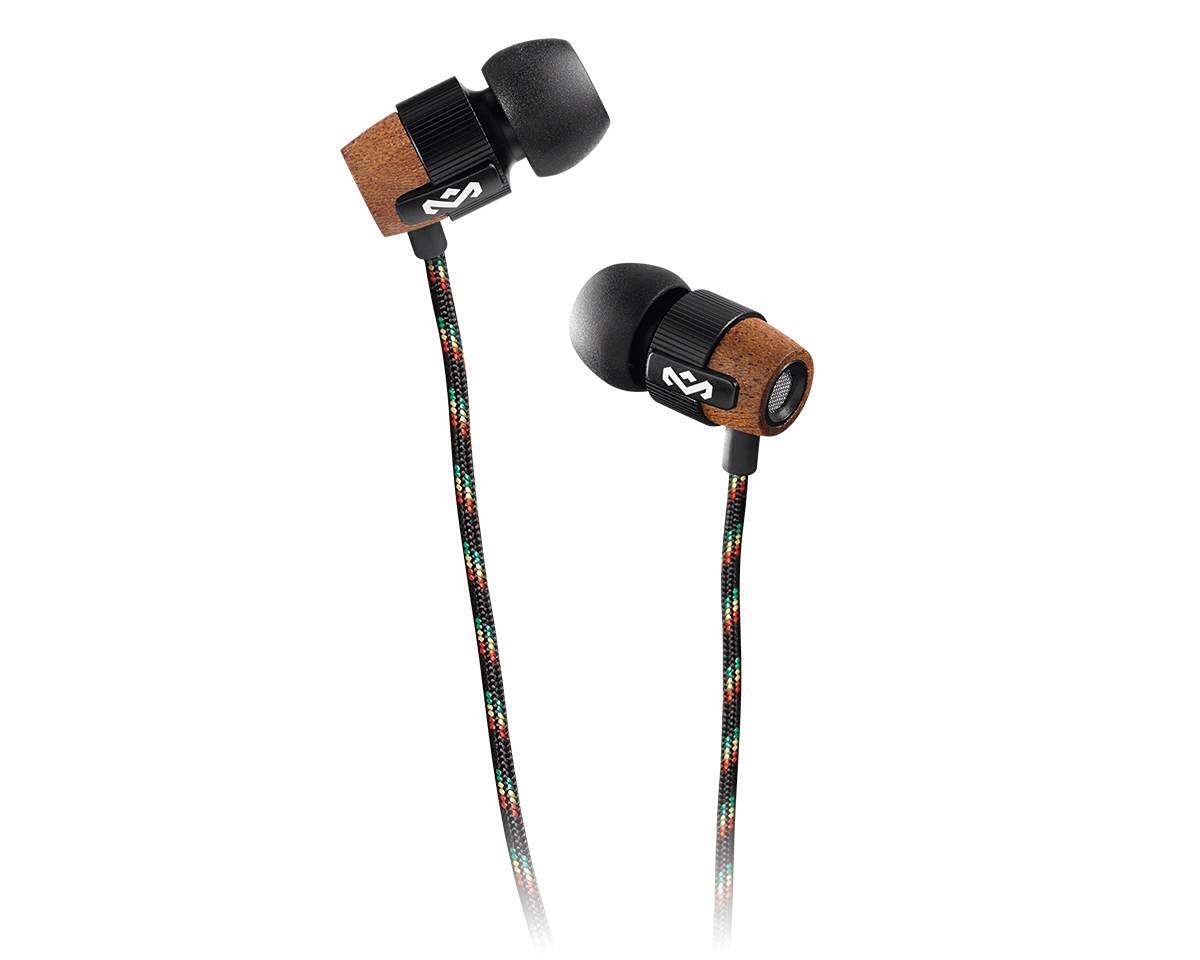 Earbuds should obviously make your music sound good, but there's no reason they can't also look great doing it. These House of Marley in-ear buds are quite stylish and sound excellent to boot. They're a bit on the bass-heavy side, but I'm okay with that.
The buds are fashioned from earth-friendly materials such as recyclable aluminum and polished FSC-certified sapele and maple wood. Even the packaging is made from recycled paper and plastic. The cord is covered in a colorful (yet tasteful) braided fabric that I think looks awesome.
The standard-issue Redemption Song buds are $79 on Amazon, and for another ten bucks you can get the set with in-line mic and 3-button controller.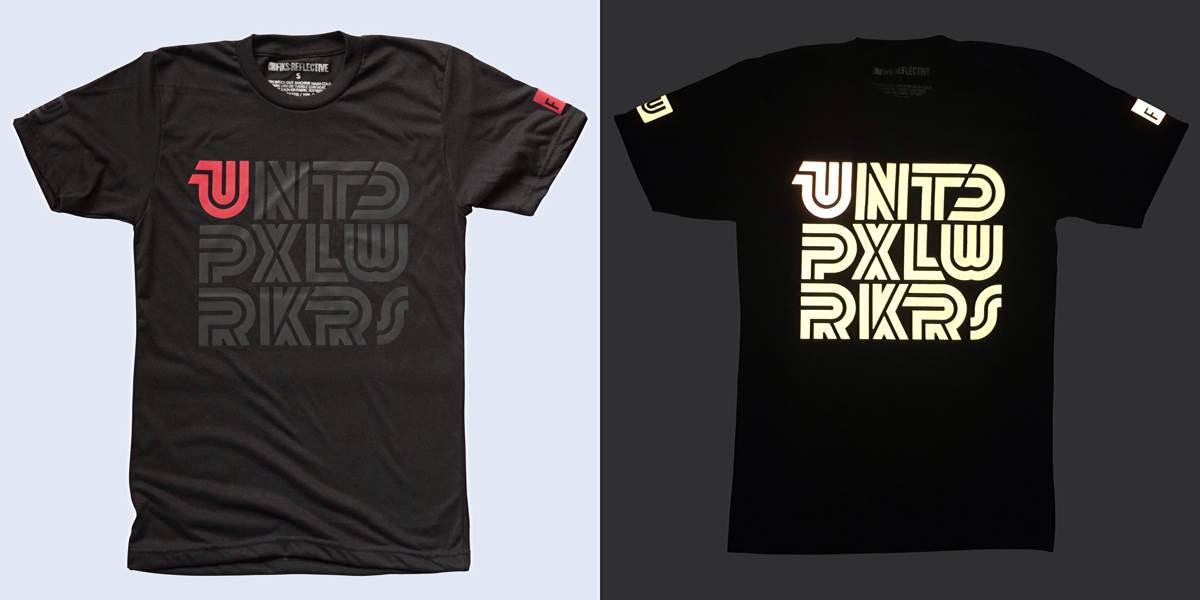 The t-shirt designers at United Pixelworkers have teamed up with Fiks:Reflective to produce the super-reflective Active Duty II shirt for nighttime cyclists and runners.
Made from soft black American Apparel poly-cotton 50/50, this tee sports UP's classic UNTD PXLWRKRS design (I snagged this one a while back) in reflective black and red on the front, with black reflective stripes on the lower back, a black reflective UP logo on the right sleeve, and a red reflective Fiks logo on the left sleeve.
How reflective is it? In their own words:
This ain't no run-of-the-mill reflective ink like our last Active Duty tee. This reflective stuff is Fiks' secret sauce. We're not even sure we understand it ourselves, but apparently on the microscopic level, Fiks' material has all the glass particles lined up in exactly the same direction, making for a far more reflective surface than similar materials. That's SCIENCE, folks. We're talking "highway exit sign" reflectiveness.
The shirt is available for pre-order for $45, and is expected to start shipping around September 25th, 2014.
More tools and toys on the next page →