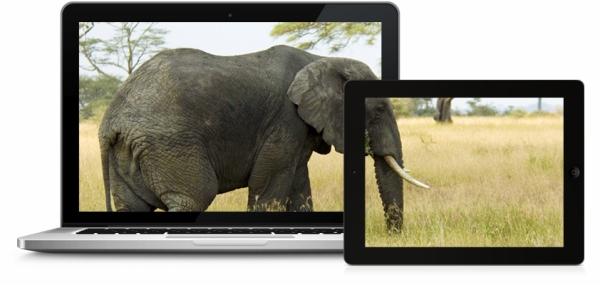 The developers of the popular Screens VNC client for iOS recently released another great utility called Mini Display. The two apps are similar in that they both require a free Mac app to be running, but what Mini Display does differently is turn your iOS device into an external display for the Mac (as long as they're on the same WiFi network), rather than accessing the Mac remotely.
This is the perfect app for anyone with an 11″ MacBook Air, although it will work with any modern Mac. You can use your iPhone as a dedicated Tweetbot-for-Mac display (useful for opening links directly on the Mac rather than on the iPhone), or use an iPad to display Mail.app at all times. It's up to you.
Not only will the iDevice act as an external display, but you can still interact with it using some clever touch gestures. Various kinds of clicks (single, double, secondary) can be done by tapping in specific ways. You can also tap-and-hold to drag windows around, swipe up with 3 fingers to bring up the iOS keyboard, or pinch with two fingers to disconnect the iDevice from your Mac.
Like I said, the Mac client for Mini Display is free, but the iOS portion of it will run you $13. A small price to pay if you're ever frustrated with any lack of screen space on your Mac.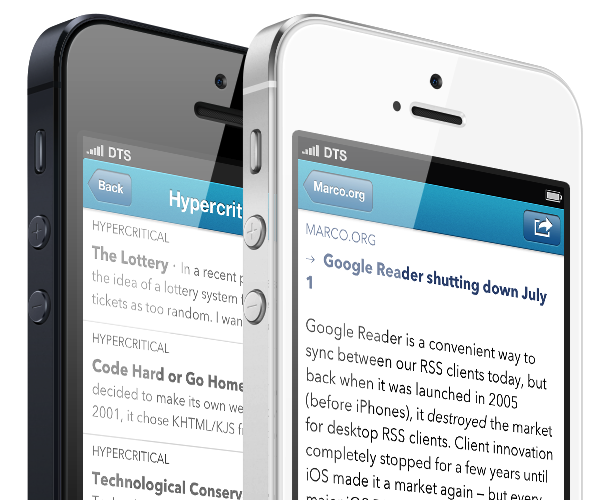 With Google Reader being shuttered on July 1, many, many people are scrambling to find an alternative.
Feed Wrangler is the most recent service to surface, and so far, its my favorite. The service is very basic at this point, but it imports from Google Reader easily and integrates with Pocket and Instapaper out of the box.
My one complaint is that setting up folders (or "smart streams") is pretty clunky, but it is usable once you get the hang of it. Once things are setup, it works just like other apps.
The iOS app is free and universal, but a subscription will run you $18.99 a year. With an API on the way, be looking for more apps to interface with the service.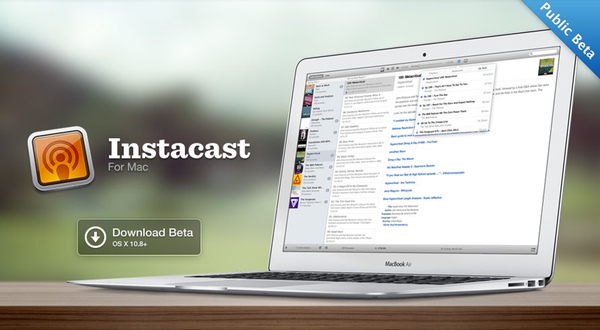 I listen to a lot of podcasts, but as my commute to work isn't very long, I often find myself listening to shows at my desk. As I use Instacast 3 on my iPhone, listening at my desk involves headphones or hooking up my phone to my speakers.
With the new beta of Instacast for Mac, I can pause my iPhone, and after a quick sync via Vemedio's server, I can hit play on my Mac, right where I left out.
While it's free during this testing period, I haven't come across any major bugs. The app is polished and runs well. Go check it out.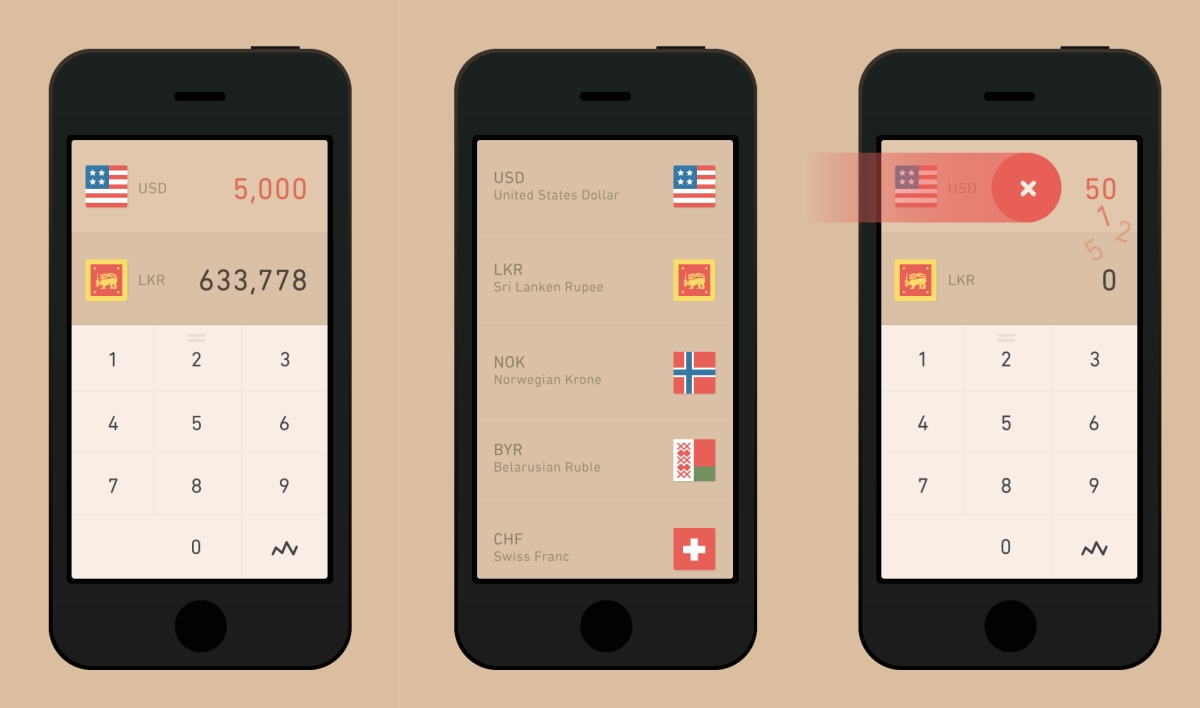 WWDC is right around the corner, which likely means San Francisco will soon be seeing a sudden influx of international tech enthusiasts. Many of them will be buying drinks for one another, and they might want to keep track of exactly how much money they're losing spending back home. Instead of doing mental calculations on the spot, they should use the Currency app made by Simple Simple.
It can keep track of your favorite currencies (of which there are over 160 to choose from) and list them together with a primary currency pinned to the top of the list. Tap on the primary currency, enter a number, and each currency on the list will display the conversion for that amount. Swipe right on the primary currency to reset it back to 0, or swipe left on it to display the previous amount you entered.
The app is simple, well-designed, and easy on the eyes. It only costs a buck too, so check it out.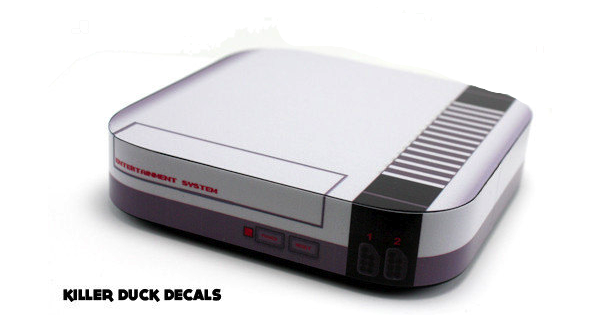 The Apple TV is a staff favorite around here. The $99 box brings iTunes, Hulu, Netflix and more to your HD TV with ease and grace.
But what if Apple's little black box is too boring for you, this Etsy project is for you. The $10 skin slips on over the Apple TV, giving it a more retro look.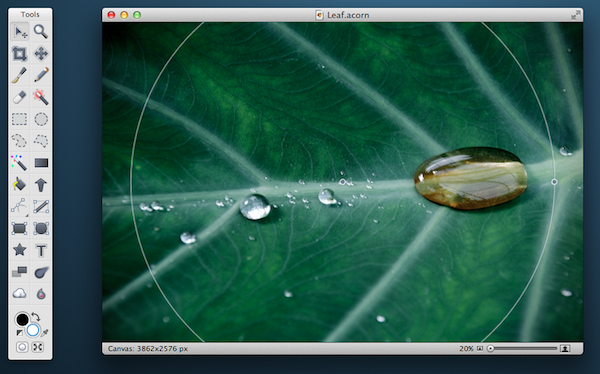 Today, app shop Flying Meat released Acorn 4, a Mountain Lion-only Mac image editing program that actually makes sense.
Unlike Photoshop, which is so packed with features it can be hard to use, Acorn comes with the features real humans need. Version 4 includes non-destructive filters, curve control, Boolean shape operations and more, all in a UI that's faster and cleaner than before.
For the month of May, Acorn 4 can be picked up for just $30.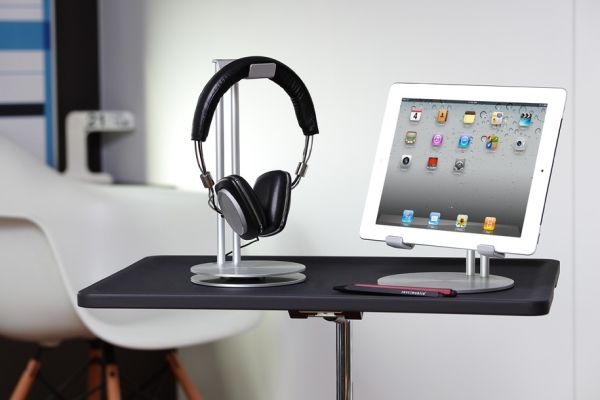 There are, give or take, about a billion and one ways to hang or store large headphones at your desk. One of the more stylish ways you could do it is with the HeadStand made by Just Mobile. Like so many great desk accessories these days, it's made of high-quality aluminum and looks great with any Apple geek's setup. A particularly nice feature is the cable-storage wraparound at the base, which helps keep your workspace nice and tidy.
It's available in silver and black, both of which will run you about $45.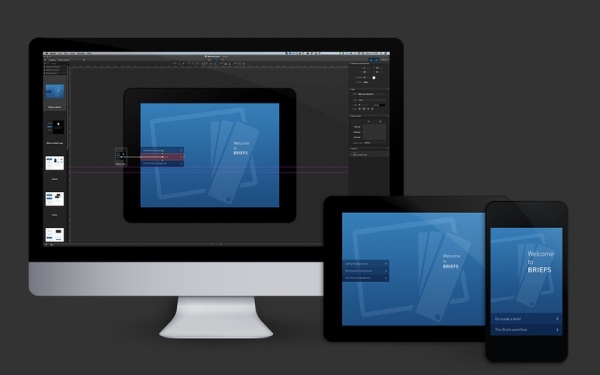 Remember back in 2009 when designer Rob Rhyne unveiled an ambitious UI prototyping toolkit for iPhone called Briefs? After several years of waiting, and a couple of rejections by Apple, Briefs has (*finally*) made its introduction to the public.
Briefs for Mac allows app designers to arrange UI elements (such as buttons, toolbars, alerts, text/search fields, etc), entire screens, artwork, and transitions into a fully interactive mockup, all without writing a single line of code. These mockups, called briefs, are where the app gets its name.
You can simply drag-and-drop elements into place on a timeline, or create your own elements to be imported into the app, then demo the finished prototype right there on the Mac when you're done. It's like a strange combination of Keynote, Photoshop, and iMovie, but it works.
Where it gets even better is when an iPhone or iPad gets involved, thanks to their free Briefscase companion app. With Briefscase, you can send briefs straight from your Mac to your iDevice over a local wifi network and play with the prototype right there. So cool.
Briefs for Mac is $199 on the Mac App Store, which obviously isn't cheap, but keep in mind that this is an app designed for professionals. This thing will help you impress your clients so fast that it'll probably pay for itself after a single job.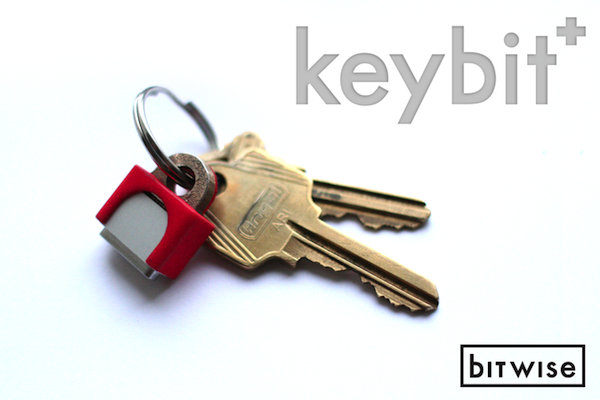 As someone who just switched to a new MacBook Air, I now own several of Apple's MagSafe to MagSafe 2 Converters so all of my old power adaptors are still usable.
While the converters are cheap to replace at $10, they are tiny and thus, easy to lose.
The KeyBit Kickstarter project aims to make it harder to lose the little converter. This keychain is made from steel, and the converter just clips right in using the built-in magnet.
You can pick one up for just $15 if the project is funded.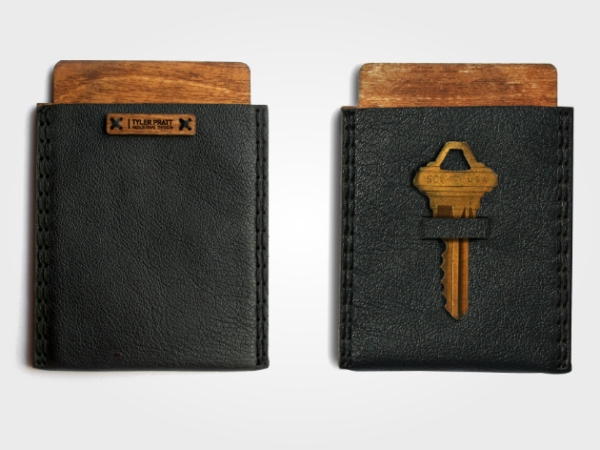 Much like the CINCH wallet I wrote about a while back, the Vestige wallet ($20) sports a minimal design along with a wooden "backbone" to help the wallet keep its shape. The biggest difference though is its leather exterior, in contrast with the CINCH's elastic band. It can hold up to six cards, some folded bills, and most interestingly, a key on the outer-backside.
Arrive in the office, make a cup of coffee, open up your email, and turn up your favorite song. We know how it goes.
Check out Steven Jengo's new single, summer of 2042.
Fresh tunes with a softly different touch; with that kind of familiar sound, simple and melodic, deep and lazy, freshly brewed for your listening pleasure.
Take care when driving at high volume. Find more at jengo.com.
* * *
Our thanks to Steven Jengo for sponsoring the Tools & Toys RSS feed this week. Sponsorship by The Syndicate.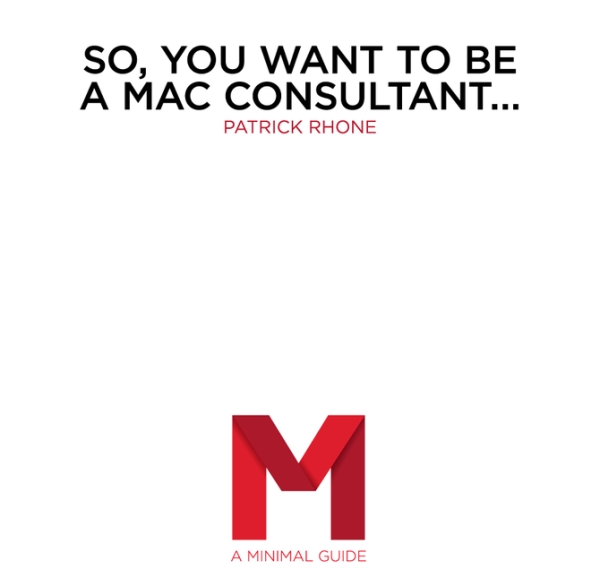 One of my favorite tech writers on the web, Patrick Rhone, recently released Apple Consulting – A Minimal Guide. This project started out as a simple blog post detailing how one can make a career out of being a Mac Consultant to individuals and/or small organizations, and after initial interest exploded, it has grown into a full-blown ebook that is being updated all the time. There's lot of great information within, especially if you're someone interested in working for yourself someday.
The current version of the book available for $5.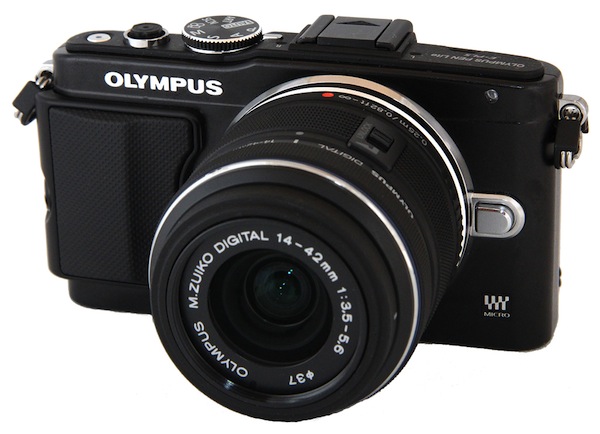 The Olympus E-PL5 is perhaps the Micro Four Thirds camera to purchase.
This particular example comes bundled with the M.Zuiko Digital 14-42mm f3.5-5.6 II R Lens, but the Panasonic LUMIX G 20mm f/1.7 aspherical pancake lens is a popular choice for many, as weird as prime lenses are.
The 16 megapixel system records video in 1080i. The battery lasts ages and ages, and the size and weight make it easier to carry than a DLSR.
I bought one before going to Disney World last week and have fallen in love. It's quick, relatively easy to use and makes some great, great images.
If you're still in doubt, be sure to check out Shawn's in-depth review of the camera.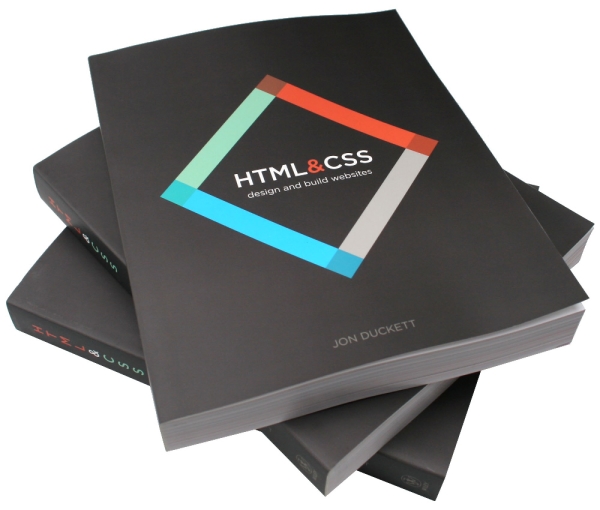 I like to joke that my approach to editing CSS goes something like this:
Right-click, 'Inspect Element'
Find the appropriate selector
Mash the keyboard until it works
Needless to say, I can always use a little help when it comes to web design. This book, written by Jon Duckett, is a great resource for such knowledge. There's nothing contained within it that you can't find on the web or in a million other books, but it covers the basics very well, everything is presented beautifully, and it looks great on any bookshelf.
If you want to get a feel for the book before buying, Jon has put up a sample chapter for you to peruse if you like.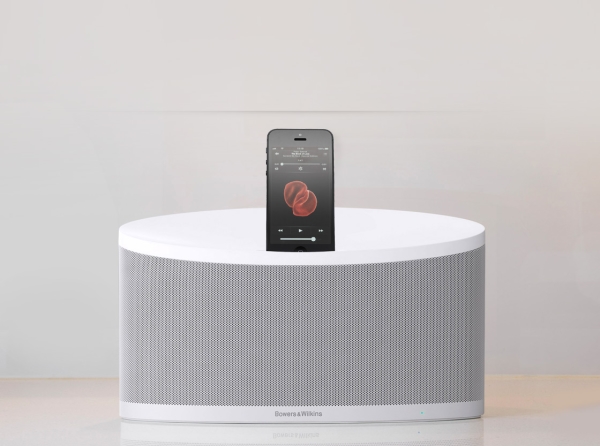 The Bowers & Wilkins 'zeppelin' family of speakers has always been a popular lineup, and for good reason. Each one has an interesting design, they all sound fantastic, and B&W continually adds awesome new features with each revision. The latest model is the Z2, which resembles their previous Zeppelin Mini model from a few years ago, but now has a Lightning dock connector on the top — which works with the iPhone 5 and all new iPod touch/nano models — rather than a 30-pin connector.
iPad owners needn't worry though, because this is also an AirPlay speaker. Hook the Z2 up to a wifi router, use the free B&W Control app to get everything set up, and boom you're in business. You don't even have to worry about carrying the iPad around in order to control your music, since they've included a little remote that gets the job done.
It's a $400 speaker, which is half the price of B&W's amazing-sounding A7 speaker system, but it still packs a punch. The black model is available right now, while the white model should be available in June 2013.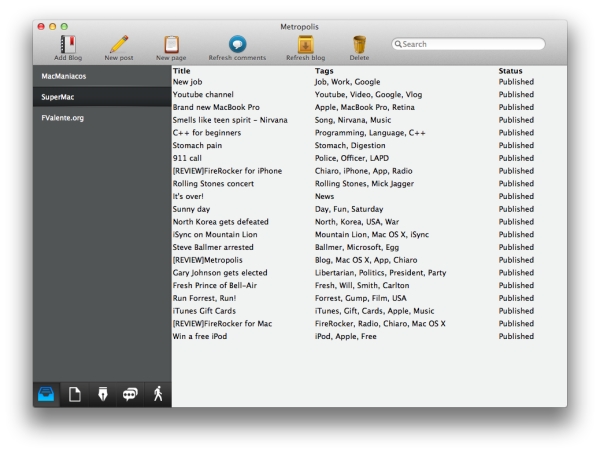 If you're a Mac-owning WordPress user, there's a good chance you're also a MarsEdit user. If so, I doubt you're in the market for any other blogging software, but if you are (or if you're looking for a cheaper option), you might check out newcomer Metropolis.
It's got a lot of the same functionality as MarsEdit, such as multi-blog support, HTML and Rich Text editing, customizable post previews, offline drafts, and image insertion, but adds a couple features of its own:
Twitter integration — Allows you to auto-tweet any post you publish and also track how many other people are tweeting about it. Also lets you run Twitter giveaways by generating a list of random names from the list of people who tweeted any given link to your site.
Comment management — View comments and reply if desired, approve/delete/edit comments, Notification Center alerts for new comments, and Gravatar support.
For $20, this looks like a pretty good option. Just keep in mind that, unlike MarsEdit, this is ONLY for WordPress. There is currently no support for other platforms like TypePad, Squarespace, Movable Type, etc.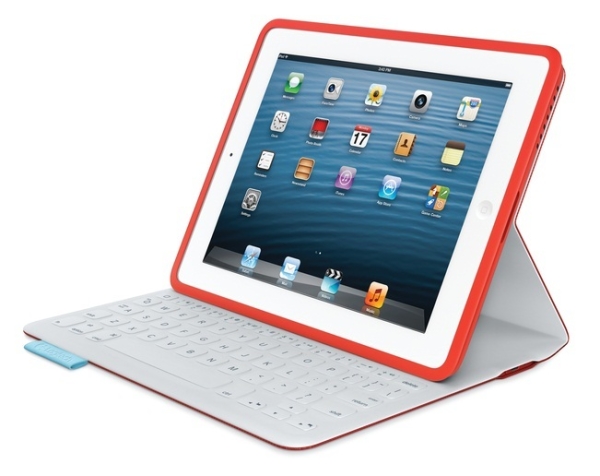 Of course, just after I *finally* bought myself one of their Ultrathin Keyboard Covers for my iPad 4, Logitech has announced a new iPad keyboard: the FabricSkin Keyboard Folio.
Rather than having a hard plastic keyboard, its keys are integrated directly into the folio's fabric, which comes in matte leather or woven cotton depending on the color you choose. Both the keyboard surface and the exterior fabric have also been treated with a liquid-repellent coating. This coating, combined with the lack of exposed circuitry between keys, means that coffee spills and the like should be less of a concern than they are with the Ultrathin Keyboard Cover.
Unlike the Ultrathin, the FabricSkin doesn't have a slot to insert the iPad into when typing. Instead, they cleverly use two sets of hidden magnets to hold the iPad in place. One set holds the iPad at an angle for typing, and the other set allows you to lay the iPad completely flat with the keyboard hidden for media viewing and whatnot. It also has a rechargeable battery that can last up to three months per charge.
The FabricSkin will go on sale in May 2013 for $150, but it's available for pre-order now.
Develop Smarter, Simpler and Better Connected Apps with Javascript
Imagine connecting your app to everything with just 2 lines of code — files from all over the web, across cloud storage source, social networks and devices. Filepicker.io provides a full file system API for your web and mobile applications that allows your app to upload, open, read, write, store, sync and convert files from over 17 sources including Dropbox, Google Docs, Facebook, Skydrive and Box. With the Filepicker.io Javascript API, request a file and receive a simplified URL. Then, upload the URL to your server or serve through your CDN. Filepicker.io includes a customizable drop-in UI widget and an API library allowing you to send uploaded files directly to your S3. Sign up for Filepicker.io today!
* * *
Our thanks to Filepicker.io for sponsoring the RSS feed this week. Sponsorship by The Syndicate.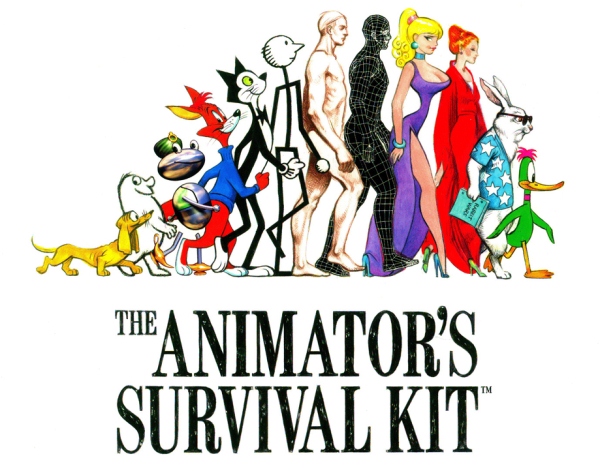 For the last decade or so, the Animator's Survival Kit (written by Richard Williams, the man behind "Who Framed Roger Rabbit?") has proven to be one of the best resources around of knowledge and know-how for budding animators. A few years ago, the whole thing was released as a DVD collection, and now it's available as an iPad app. If you want to learn how to animate a character well, this is the app for you.
Just like the DVDs, the app contains tons of animated and 'onion-skin' examples you can follow along with, but also adds a bunch of previously-unreleased animation from the creator himself. This thing is essentially a portable masterclass, and definitely worth the $35 if you're wanting to take your animation skills to the next level. There's also a sample version of the app if you want access to a couple chapters before committing to the real deal.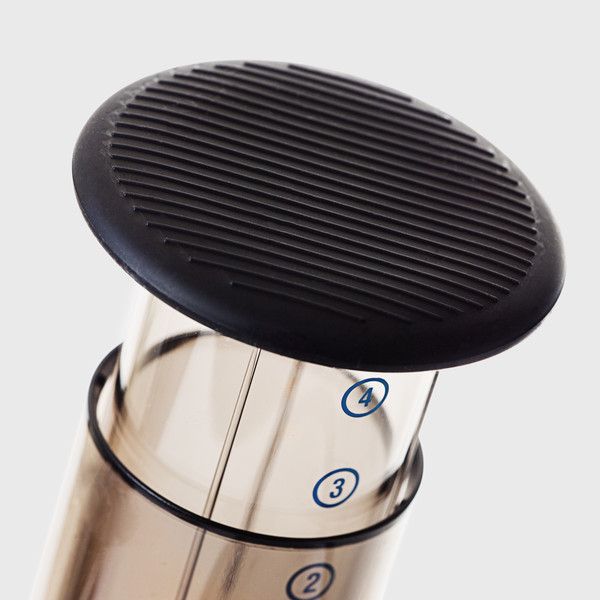 The AeroPress is an excellent coffee maker to take when traveling. I slide a dozen paper filters and a plastic bag of beans into the inside of the plunger whenever I'm going on a trip. The only problem is that the filters and beans have a tendency to fall out.
To fix this problem, the guys at Able Brewing company made a rubber cap that fits snugly over the open end of the AeroPress plunger. The cap allows you to securely store filters and coffee beans when traveling. It also doubles as a comfortable grip for when you're actually making your coffee.
More tools and toys on the next page →