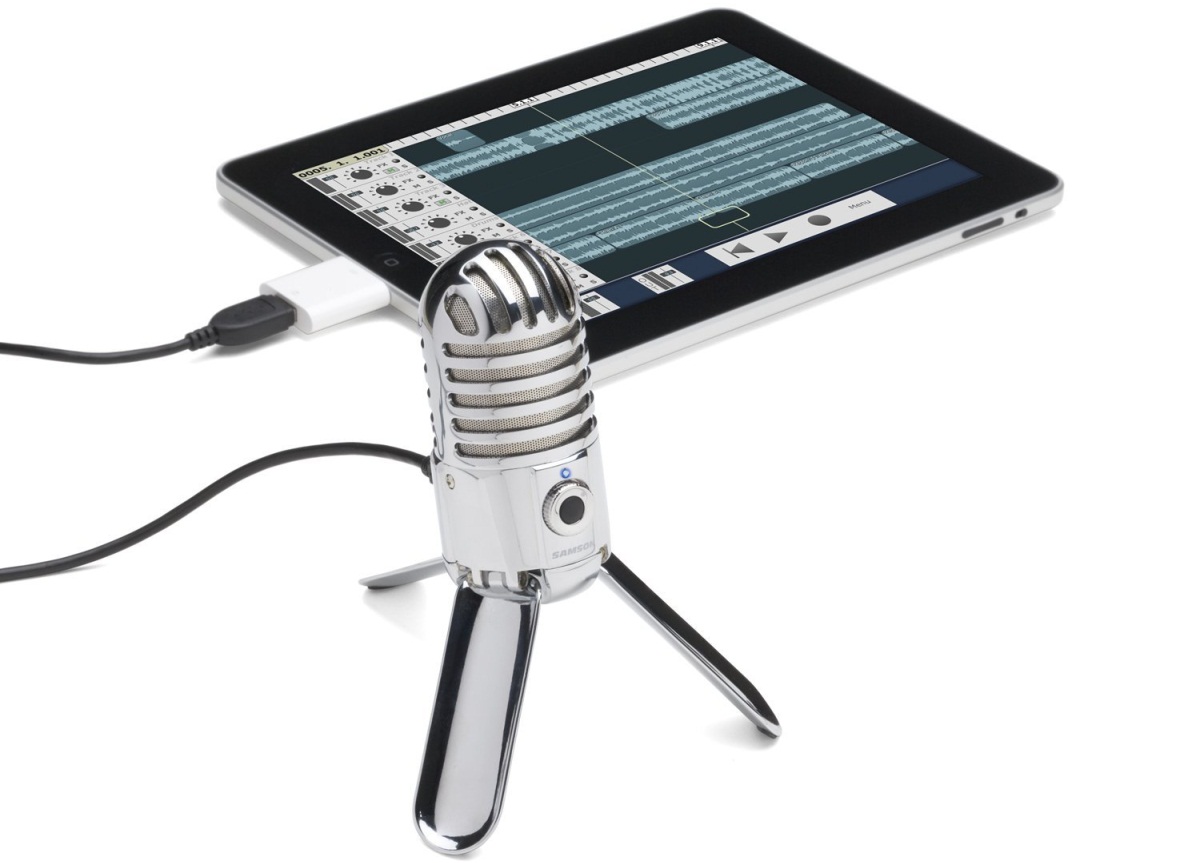 Podcasting is something I've been considering getting into lately, but I primarily work on-the-go from my iPad and most of the setups I've read about are designed with a stationary Mac in mind.
Now, thanks to a recent blog post by Fraser Speirs – co-host of the Out of School podcast with Bradley Chambers – I've been made aware of the Samson Meteor USB Mic, which is designed with travel in mind. It's small and light, and the built-in tripod legs fold up for easy storage. On top of that, almost every review I've read about the device have been glowing, especially in regards to iPad use.
Since the Meteor uses a USB connector, it obviously won't plug into an iPad without an adapter. Luckily, these exist for both the old 30-pin connectors and the newer Lightning ports.
The Samson Meteor mic is $70 on Amazon and comes in two flavors: Chrome and Titanium Black.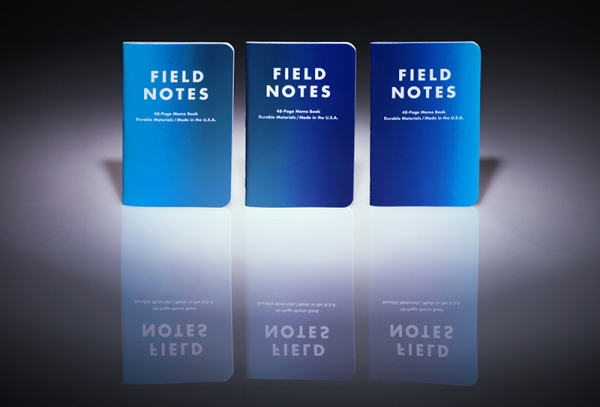 The latest edition of the Field Notes COLORS lineup is here just in time for the holidays, and it's called "Cold Horizon".
With glossy blue covers whose colors blend into one another across the set when they're arranged side-by-side, these notebooks certainly evoke the winter spirit. The pages of each book – which are tinted light green, light blue, and cool gray, respectively – are filled with a 3/16″ graph grid.
As always, it's only $10 for a 3-pack, or you can get them as part of the $97/year COLORS subscription. And as always, be sure to check out the awesome promo video made just for this set.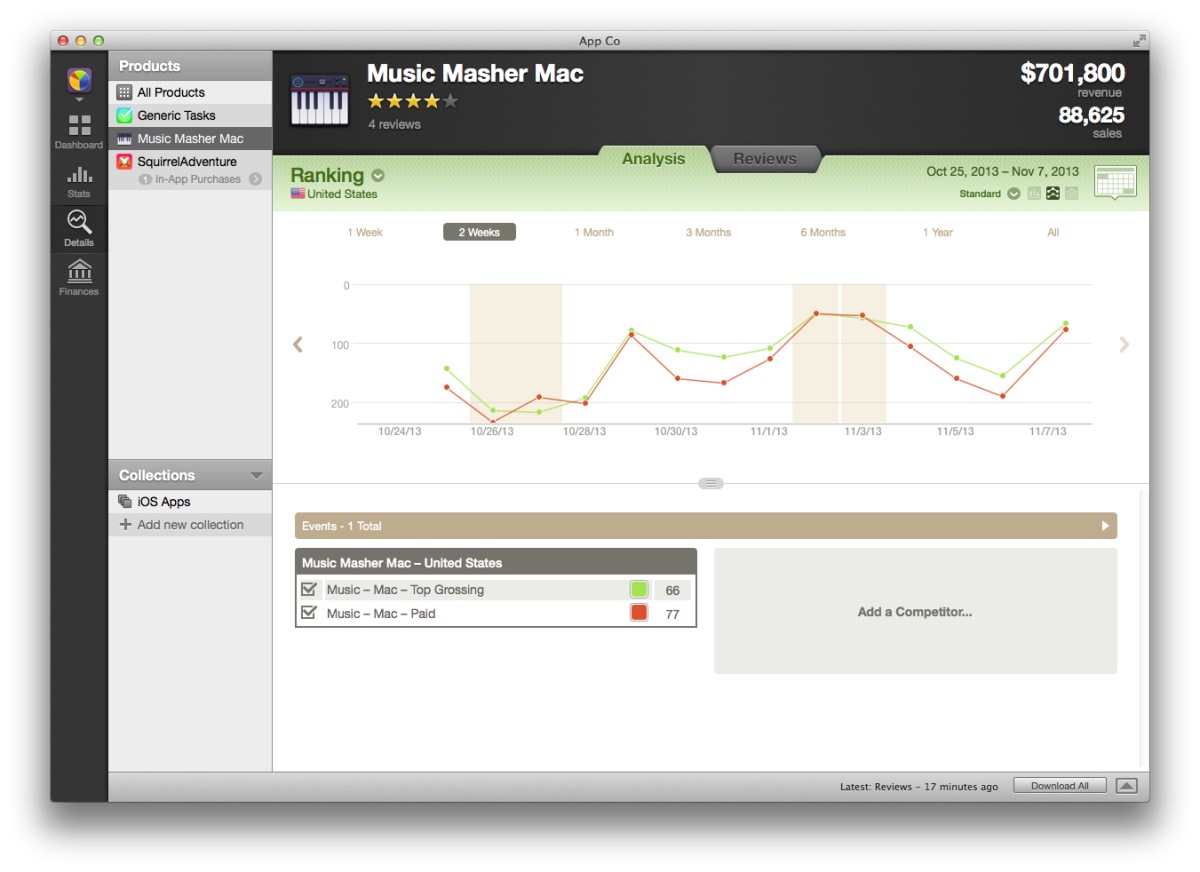 AppViz is a popular sales-tracking tool for iOS developers that I believe dates back to 2009. Yesterday, The Iconfactory announced AppViz 3, the latest and greatest iteration of the service yet.
The Mac app has been completely redesigned, with easy-to-understand graphs and statistics about how your apps are doing on the App Store. You can monitor in-app purchases, read reviews of your app from around the world, and get accurate earnings reports so you know exactly how much money your app is making you. There's a full rundown of the features here.
You can track a single app in AppViz for free, and if you like it, sign up for a monthly subscription to track even more. If you've got 20 apps or less, it's only $10/month.
Also, be sure to check out Craig Hockenberry's behind-the-scenes look at the how's and why's of AppViz 3′s development.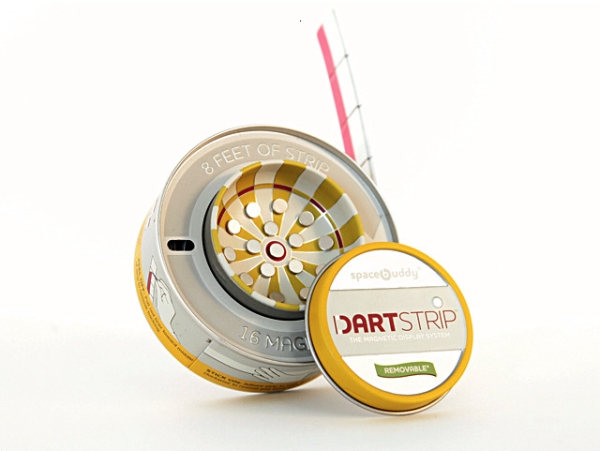 Dartstrip is a Kickstarter project that aims to make the process of hanging art, photos and posters super easy. It's an 8ft-long strip of white steel, scored in one-inch increments and backed with a non-residue adhesive, all stored in a tin that would fit right in at the tuna aisle.
The strip is dispensed from the side of the can like scotch tape, and can be snapped off at any point where the steel has been scored, sort of like a graham cracker. Peel the back off, stick the Dartstrip section to a wall, and use magnets to hang your stuff. Sixteen magnets are supplied with the Dartstrip and cleverly contained on the flat side of the can, but obviously you can use any magnets you want.
$25 pledged to the Kickstarter will land you a single Dartstrip tin, and the rewards go up from there. Deadline is November 26, 2013.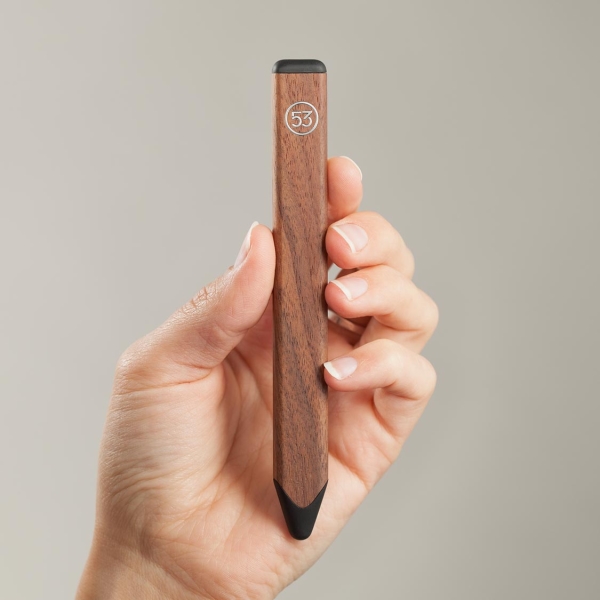 FiftyThree has just made another leap into the world of physical goods with a gadget called Pencil. Pencil is essentially an iPad stylus, but one with special features designed for use with their popular sketching app, Paper.
Simply touch the stylus tip to the screen while Paper is open, and it will automatically pair via Bluetooth. From there, the app will be able to tell whether it's your palm or Pencil touching the page, allowing you to rest your hand without fear of messing up your sketches.
There's also a sensor at the end opposite the tip which acts as an eraser, so you can flip Pencil around and erase something just like you would with a real pencil. Like so: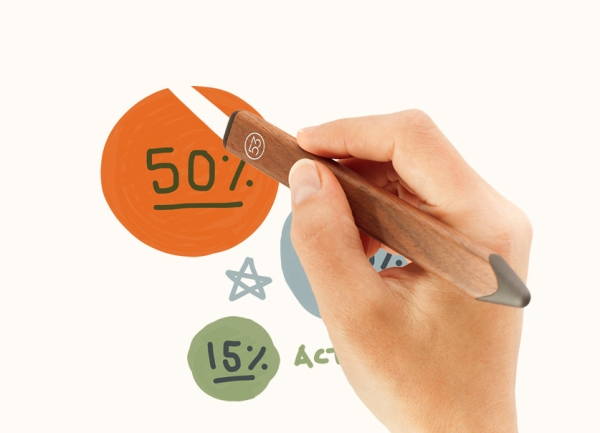 Each Pencil is milled from a single piece of solid material, and is available in two versions: Walnut ($60) and Graphite ($50). These prices are a limited-time introductory deal, so we recommend picking yours up before the Christmas season's over.
Two final notes:
The special features (such as the "eraser") only work within the Paper app, but it can be used like any regular stylus elsewhere.

Using a Pencil in Paper allows you to use some of the tools normally only available via in-app purchase: Sketch, Outline, Write, Color, and Mixer.
Voila is the most powerful screen capturing software available for your Mac. Voila lets you capture and record content and then easily share it with friends and co-workers or upload it to the web.
Voila is the perfect screen recorder for your Mac. You can easily make high-quality product demos, DIY app simulations, and tutorials. Create interactive content by recording your Mac screen along with audio and all your click streams. Then complete your screencast by annotating your screenshots with professional tools and features. Record like a pro and publish your final project to FTP/SFTP, Tumblr, Dropbox, Evernote, and YouTube with Voila.
Made for Mavericks, Voila is simple and intuitive. With Voila, keep your captures organized and within your reach while enjoying a boost in productivity.
Try Voila today. Download Free Trial.
* * *
My thanks to Voila for sponsoring the RSS feed this week. Sponsorship by The Syndicate.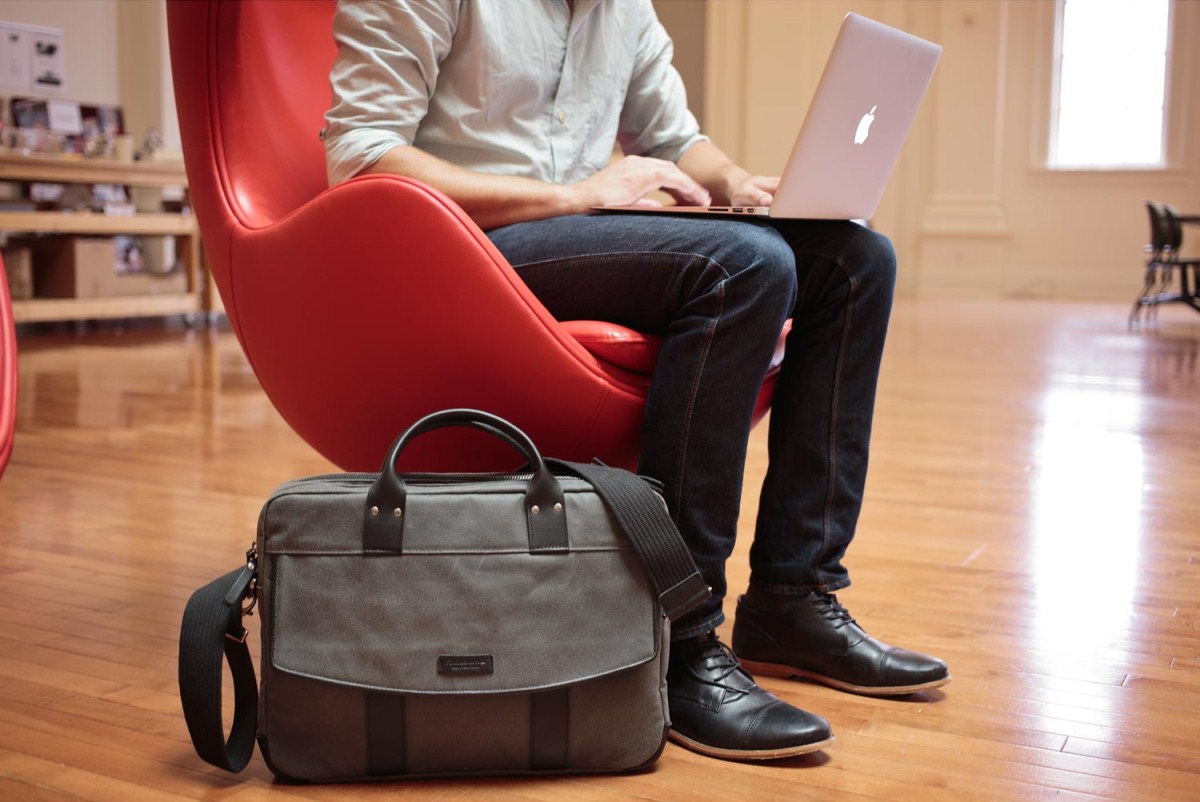 Speaking of travel, the Hudson Laptop Briefcase by Timbuk2 looks like a very nice option for anyone toting an up-to-15″ laptop through airport security. It unzips flat so that the entire bag can be sent through a TSA scanner — no laptop-removal necessary. It also has two other gadget compartments, one for an iPad and the other for a power brick and/or other accessories.
It's just a shame that the bag is currently sold out. If you ever manage to find it on sale again though, you should be able to snag it for $269.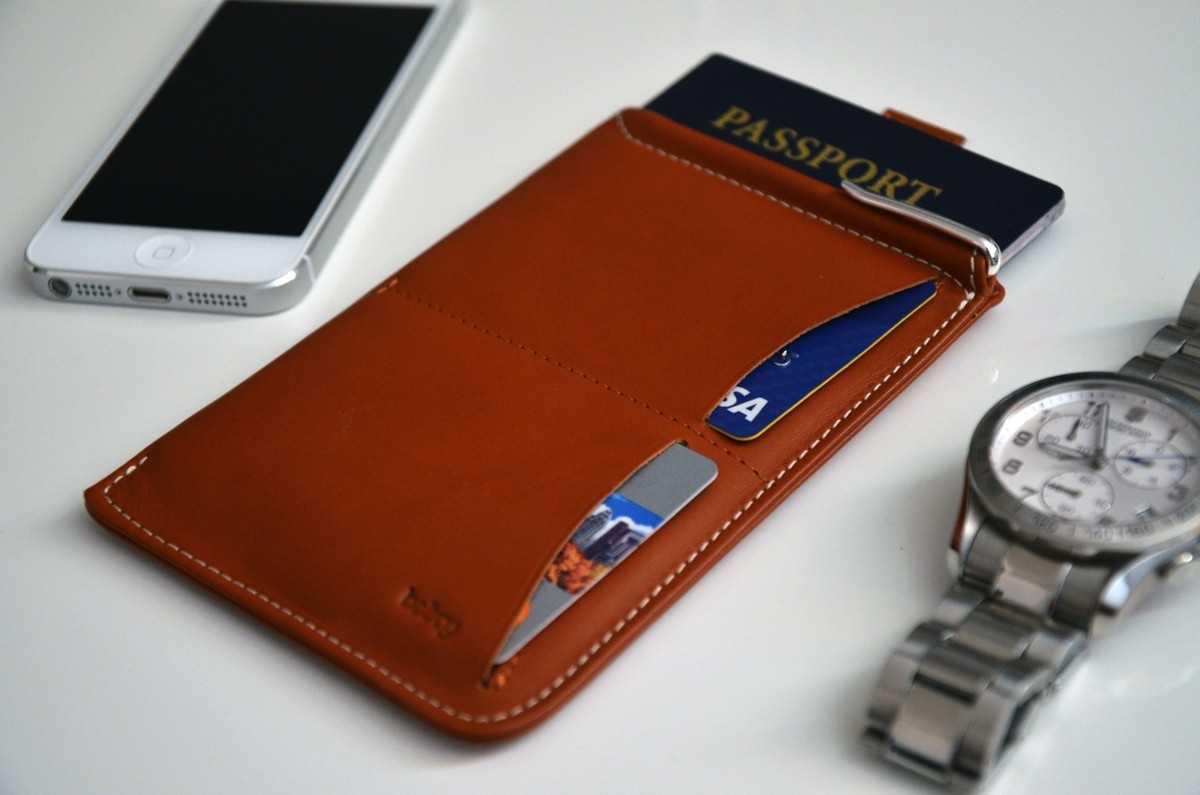 I wish I'd known about the Bellroy Passport Sleeve Wallet before the cruise I went on recently. A wallet that can hold my passport, boarding pass, credit cards, and a tiny pen would have been tremendously helpful at the time. Alas, I only found out about it this morning, but perhaps a Tools & Toys reader might find it useful for an upcoming trip. ($100 at Bellroy.)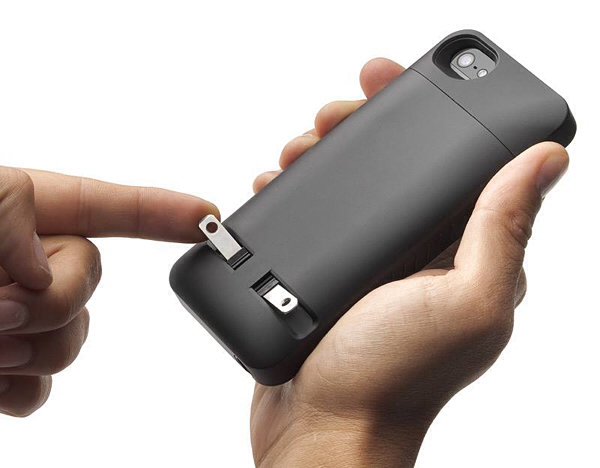 The PocketPlug is an iPhone case that comes with a built-in set of power prongs on the back, allowing you to charge your phone without having to carry an extra cable around with you. When not in use, the prongs fold flat and the PowerPlug acts as a normal case, providing some protection for your iPhone.
Available in black for the 5/5s ($70) and 4/4s ($60). The white versions of each size are currently on back-order until later this month (November 2013).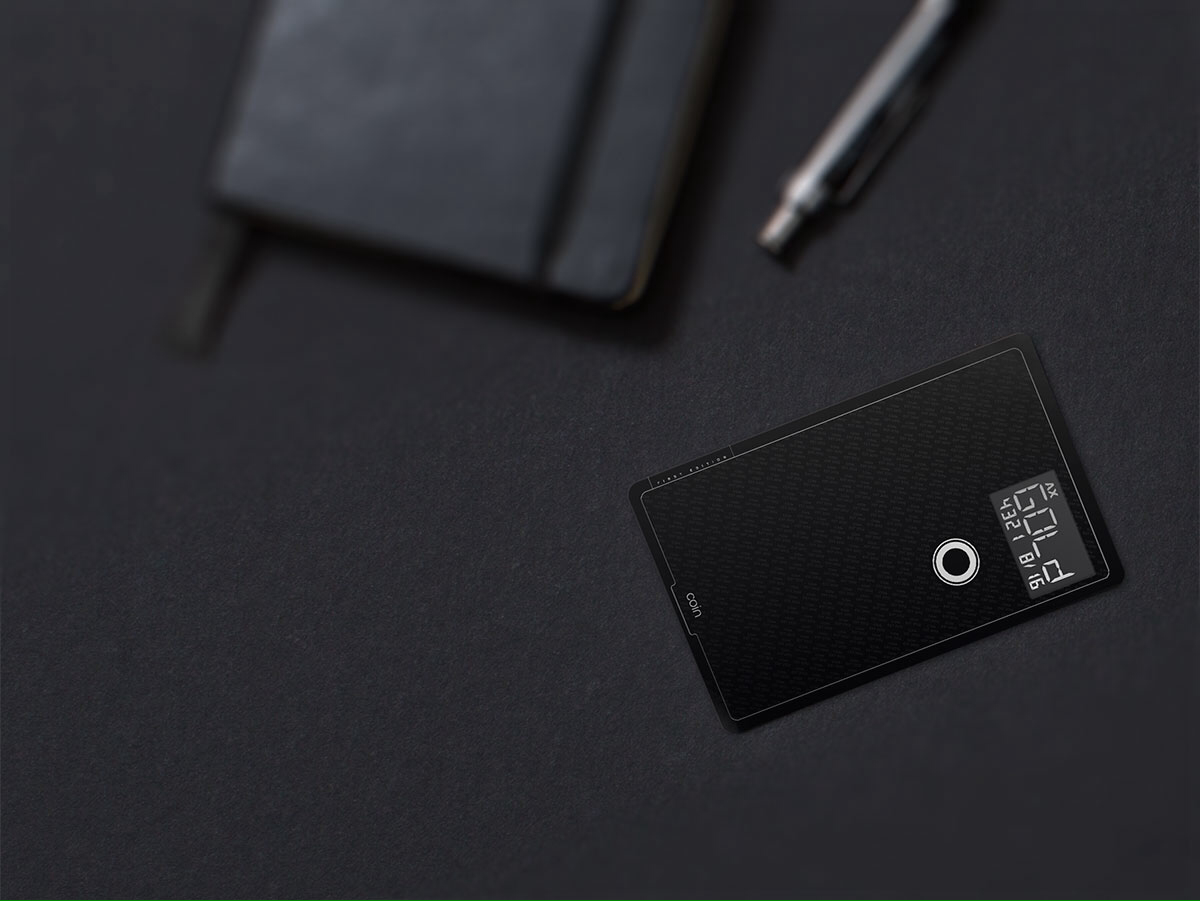 News about an upcoming product simply called Coin spread through the internet like wildfire yesterday, but one more mention won't hurt. Coin aims to let you condense all those credit cards in your wallet into a single, digital device that swipes like any normal card would.
All you have to do is open the Coin app on your smartphone, swipe a card through a Square-like reader connected via headphone jack, snap a photo of the card, and it gets added to your Coin collection. From there, you can toggle through your cards directly from the Coin using its built-in button, and use it to pay your tab like any normal card.
Really, the best way to get an idea of what using Coin like is to watch this excellent video, produced by the wonderful people at Sandwich Video. The Coin is not yet available for sale but can be pre-ordered now for $55.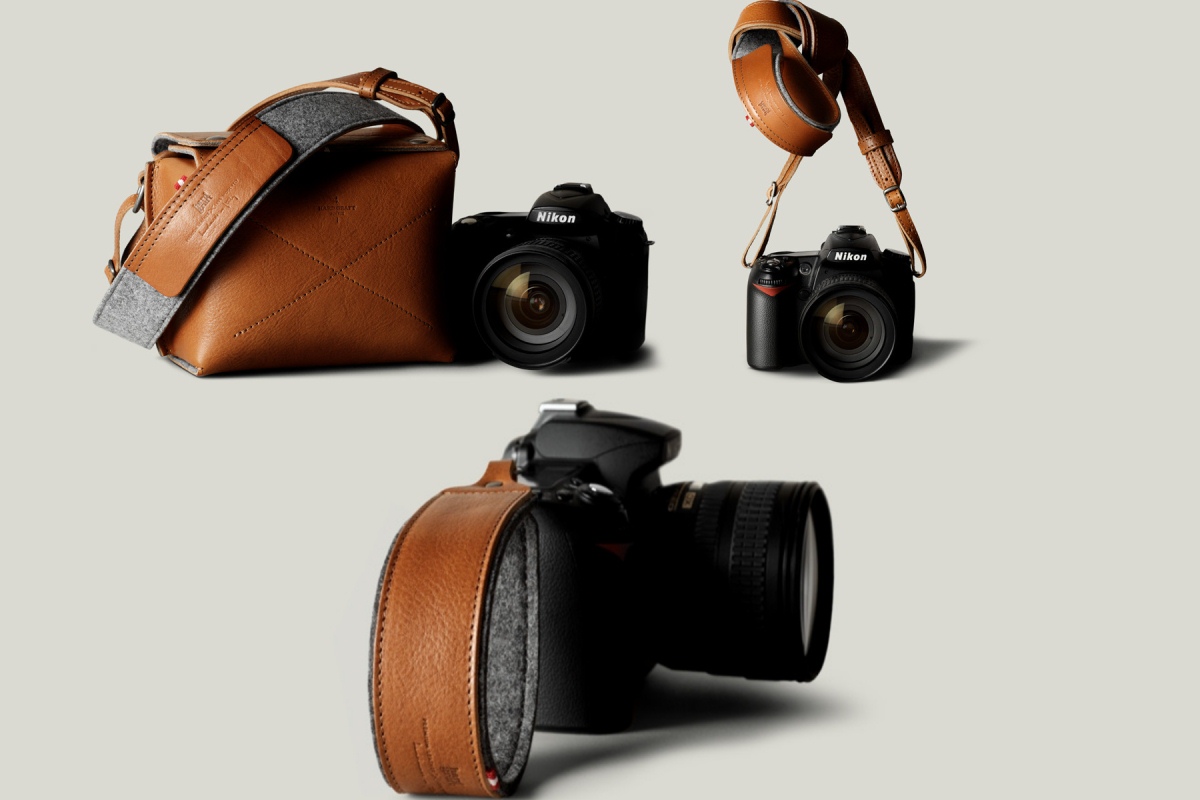 We're no strangers to Hard Graft's excellently-crafted products around here. They've produced some of the finest bags and device cases around. And now, they've decided to show photographers some love by releasing a series of awesome leather camera accessories to their 'Heritage' collection:
Hold Camera Handle — A 15cm-long camera handle for comfortably holding your camera while shooting. ($78 / £49)

Hang Camera Strap — An adjustable shoulder strap that lets you carry the camera at a length from around 60cm – 65cm (from back of neck to camera attachment). The leather loops have a width of 1cm which lets you use the strap with most SLR cameras. ($142 / £89)

Box Camera Bag — This bag is made from a single piece of leather and lined with wool on the interior. Lightweight and classy. ($479 / £299)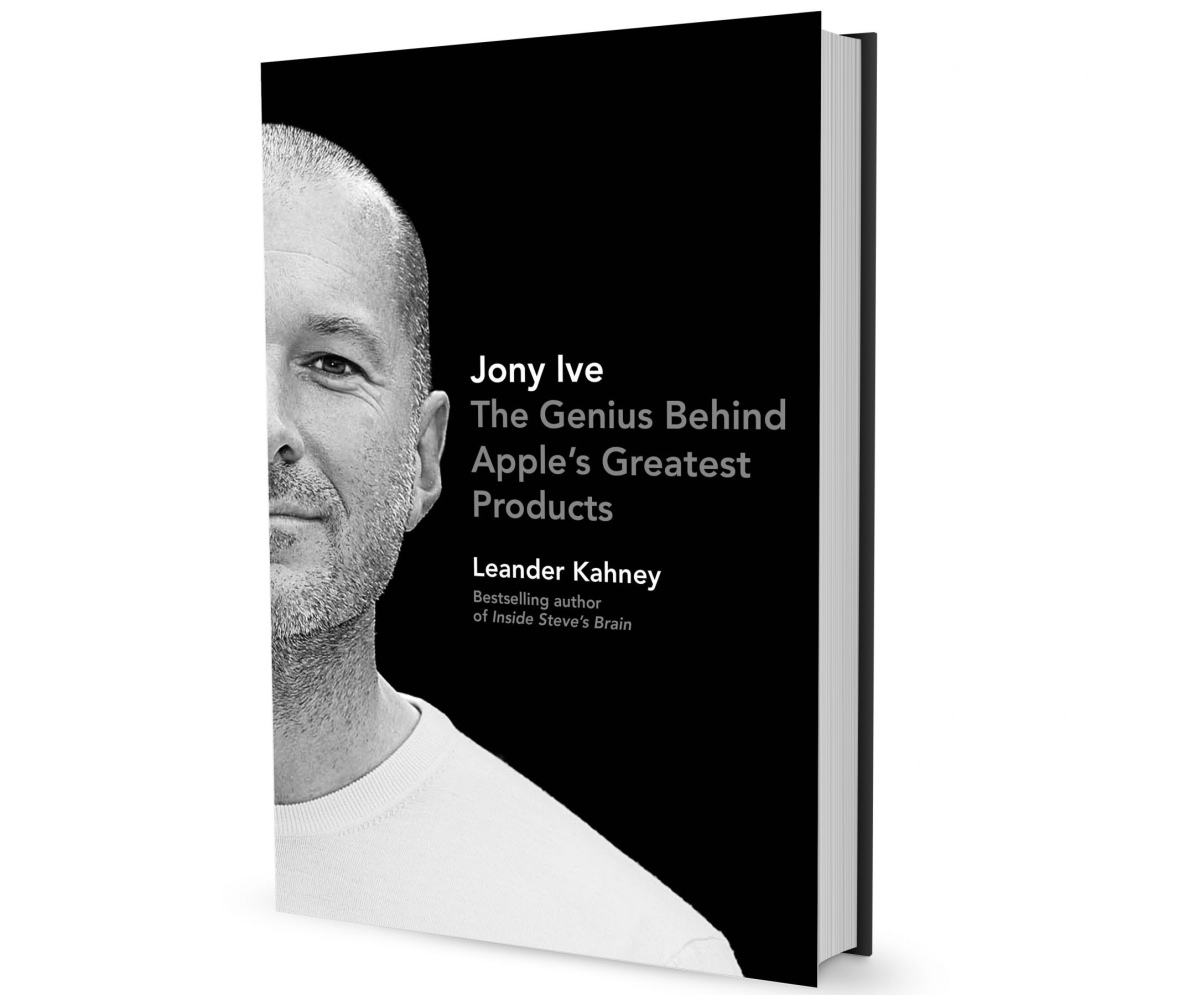 Released just this morning, Jony Ive by Leander Kahney (editor of the Cult of Mac blog) explores the meteoric rise of Apple's famous product designer, Sir Ive himself. We're really looking forward to reading this.
While this is not a book based on direct conversations with its subject in the way that Walter Isaacson's biography of Steve Jobs was, it does cover some of the earlier events in Jony's life that led to him becoming the genius designer we know and love today. His ideas have literally changed the world, so if this book is even a fraction as good, it's sure to be a hit.
Jony Ive is available from Amazon in both hardcover ($17) and Kindle ($12) formats, as well as from the iBooks Store ($12).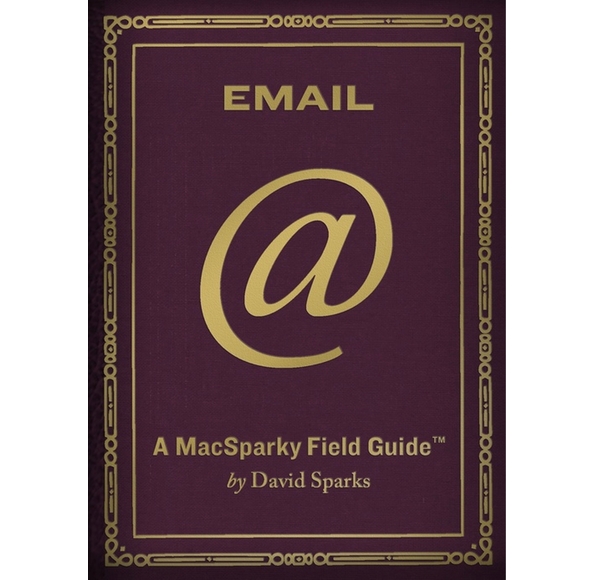 David Sparks is a legend among men. In addition to being an attorney, half of Mac Power Users and blogger, he has written several great ebooks.
His most recent — released last night — is a beast. At 300 pages with nearly 1.5 hours of video screencasts and 200 screenshots, the book covers the world of email. Chapters include:
The Email Problem
Tactical Email
Fighting Spam
Archiving and Storing Email
…and more. The book is $9.99 and can be purchased on the iBook Store or as a PDF.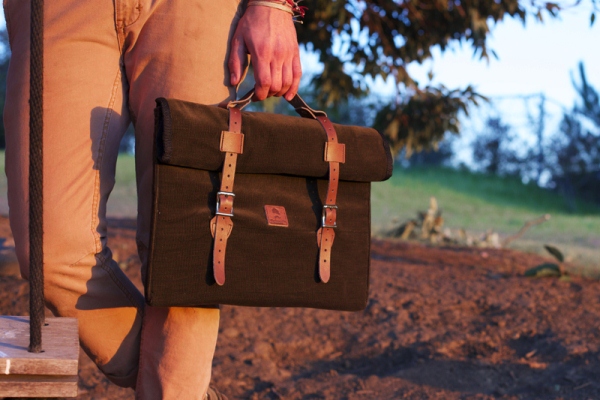 If you travel a lot, there may be times when you won't want to carry a full-on messenger bag or backpack full of gear — you just want something to carry some essentials for getting work done. For those times, the E. Holmes Laptop Case is a fair choice.
Slim enough to hold a laptop, some paperwork, and a charger, this case is a sleek and stylish way to tote your work essentials around and nothing more. It comes in five flavors: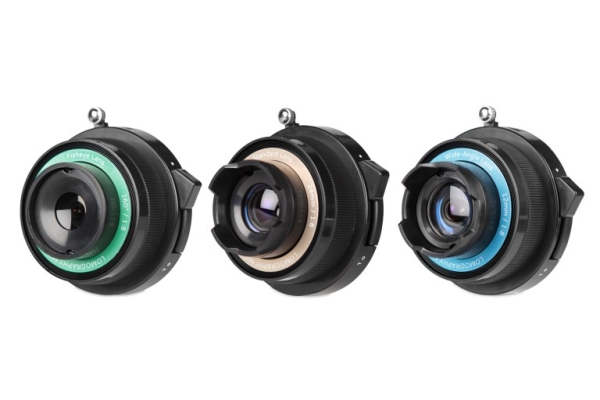 Shooting with a Micro 4/3 camera is already a lot of fun, but now it can be even more so by equipping your rig with a lens from the Lomography Experimental Lens Kit. For $89, you get three lenses that will fit any Micro 4/3 camera: a standard 24mm lens, a wide angle 12mm lens, and a fisheye lens.
Each lens allows you easily take multiple-exposure photos, and they can be fitted with one of several included color gel filters to completely change the look of your shots. It's a great kit for experimenting with your photography, hence the name.
If you're a web designer, you know how paying full price for resources like stock photos and fonts can have a negative effect on your bottom line. Now there's a new service that can increase your profits by giving you cash back on these important design components.
Lootback.com has found a way to work with merchants such as Thinkstock, iStock, and Envato to help you save money. Lootback's featured merchants pay the company a small commission for sending customers their way. Instead of keeping it all, Lootback splits its commission with you. The merchant gets a sale, Lootback gets a commission, and you get a great discount on your purchase; everyone wins.
Not only does it offer effortless savings, Lootback makes searching for your creative assets easier. All your favorite merchants' products are aggregated into one convenient search feature, so you spend less time looking for that perfect file.
* * *
Our thanks to Lootback for sponsoring the RSS feed this week. Sponsorship by The Syndicate.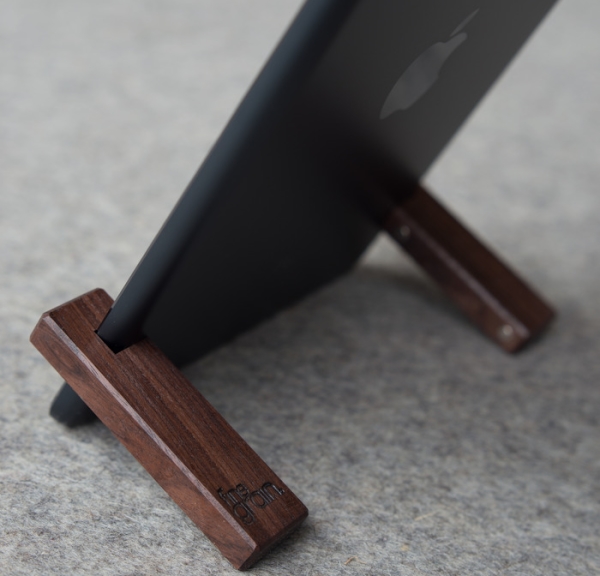 The COBURNS iPad Stand is a new Kickstarter project that caught our eye this morning. It's comprised of two wooden blocks, each with a pair of magnets and a slot — if one didn't know what they were, they might think they were looking at some sort of puzzle.
The magnets hold the blocks together when not in-use, and when separated, the blocks are fitted onto either side of the iPad and can be moved up or down to adjust for landscape or portrait mode.
Since the blocks are made of wood, they won't be able to scratch the iPad's screen. They're also small and light enough to be easily pocketed and carried around. This looks like the perfect stand for travel, and we can't wait to try it out.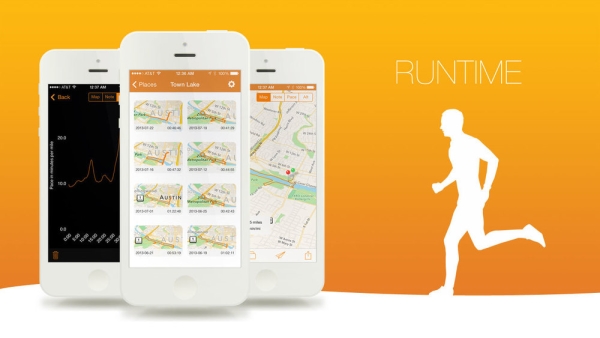 Runtime is a new run-tracking app for iPhone, built specifically for iOS 7 and the iPhone 5s' M7 chip. It records the places, routes, and even altitudes where you do your running/hiking/jogging/etc.
For each session tracked, it will show you where you ran (in orange), where you walked (in yellow), and how many steps you took. Each 'run' can also be shared on Twitter and Facebook, and your data can be backed up via Dropbox.
At only $3, Runtime is definitely an app worth checking out.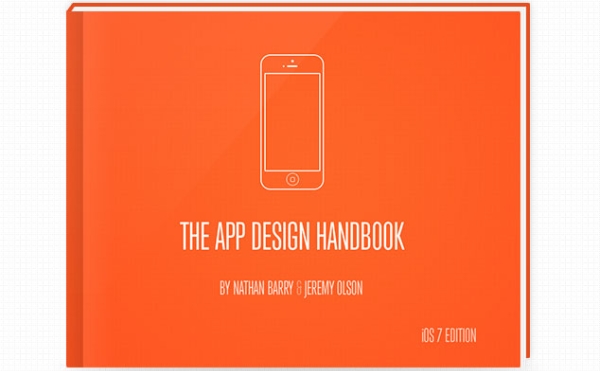 Written by Nathan Barry and Jeremy Olson, The App Design Handbook is an eBook package that guides app makers through the process of designing their apps for iOS 7. With 126 pages of great information, video interviews with nearly a dozen app experts, and a handful of tutorials and other resources, this is the best starting place for anyone who wants to design a beautiful iOS 7 app.
The full package is $99, but you can also purchase the eBook alone for $39.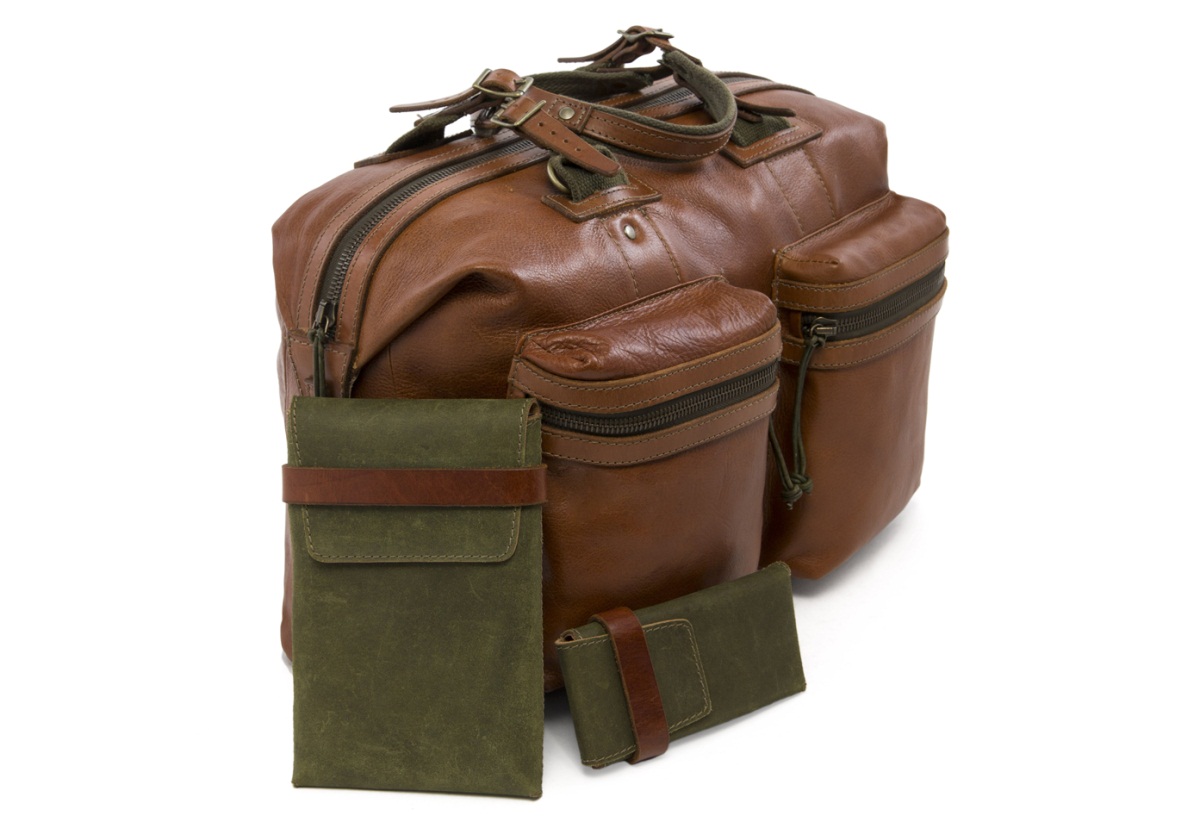 Before I describe the Encounter Collection itself, I should mention that the main reason I wanted to talk about these items on T&T was this incredible video that was filmed to promote the collection. With its gorgeous cinematography and a story centered around a father's heartfelt letter to his son, it's something worth watching whether or not you even want to buy their gear.
I especially think this quote is pertinent here:
>"Don't live to get money. Have a few things, but make 'em good things. Take care of 'em. Learn how they work. There's beauty in the smell of good machines and old leather."
Now, about the items. The Enounter Collection is comprised of high-quality bags and accessories (device cases, primarily), which are all made from vegetable tanned leather.
With the bags, the exterior (outer grain side) is stained and oiled to a cognac brown color, while the interior (flesh side) is stained and waxed an olive drab. The accessories are the opposite, with the olive drab flesh side acting as the exterior with the oiled grain side on the interior.
The accessories range in price from $45 (sunglasses case) to $120 (15″ laptop case), while the bags range from $165 (dopp kit) to $925 (travel duffel). The bags are especially expensive here, but if you watched the video, you've seen that they intend for these bags to last at least a couple generations.
More tools and toys on the next page →