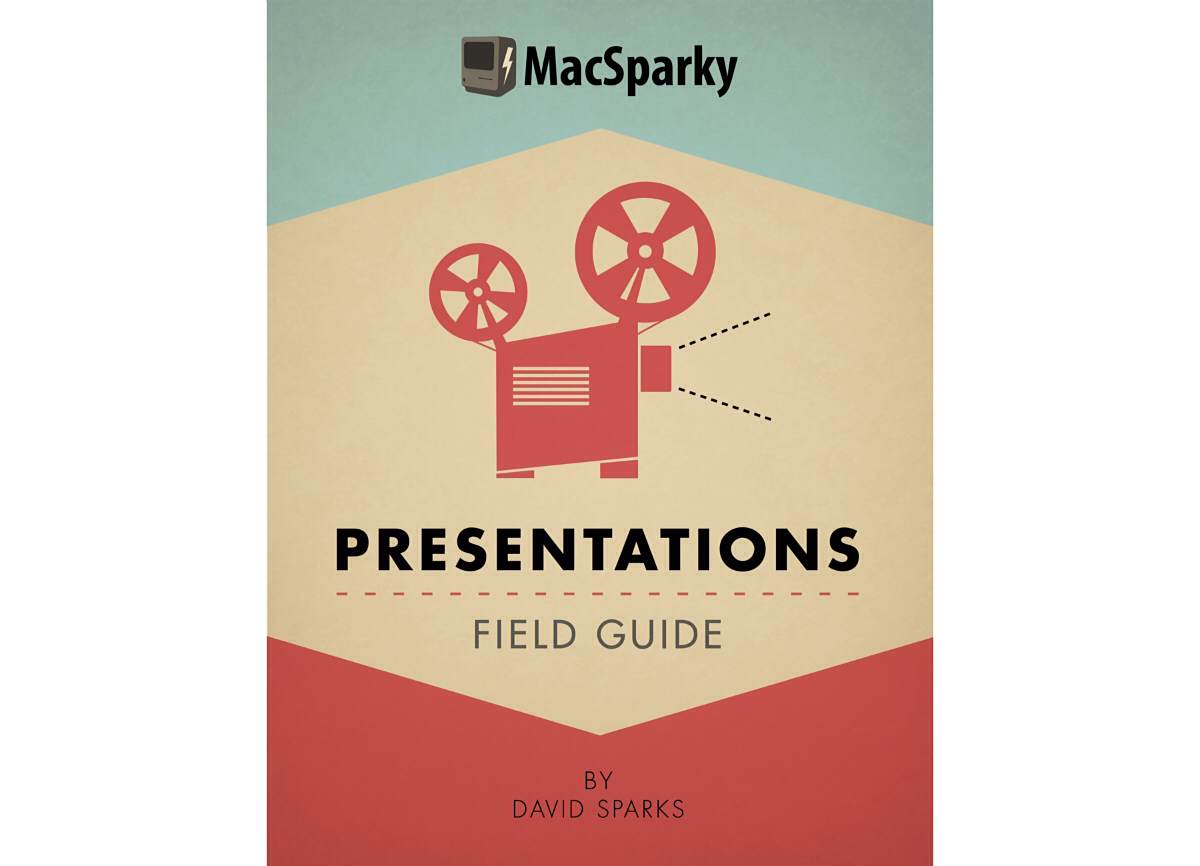 In case you missed the news back when David Sparks' new Field Guide on presentations was available for pre-order, here's a friendly reminder that the book is now live on the iBookstore. You can watch the trailer here.
What I wrote about the book last time still applies, so here it is again:
With a primary focus on Apple's Keynote software—and filled with more than 30 screencasts, audio interviews, and other rich media assets—David shows you how to plan an exceptional presentation that will connect with and delight your audience. He stresses the importance of telling a story rather than reading off bullet points out loud, how to make stunning presentation slides, and more.
He also shares some of his hard-earned presentation day tips, such as:
Putting together a "presentation toolbox", a kit with all the adapters and other miscellany a presenter might need at the last minute
Advice on posture and stance
Presentation delivery techniques
Get Presentations on the iBookstore for $10.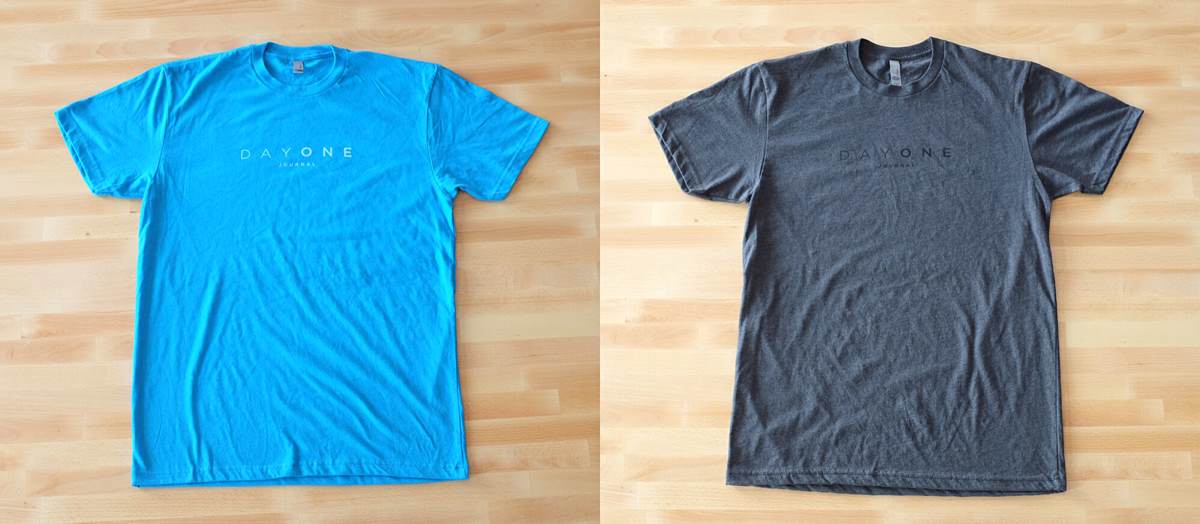 It's no secret that Day One is the best journaling app around. And now you can show your love for the developers yet again by wearing one of their t-shirts, currently available until August 1st, 2014.
They're made from CVC Cotton Poly (60% Cotton / 40% Polyester) and they're "fitted" so sizes run a bit on the smaller side. They're $20 each and you get a choice of charcoal or turquoise. Personally, I hope they add a charcoal shirt with turquoise lettering at some point, but until then, the current options are both quite nice.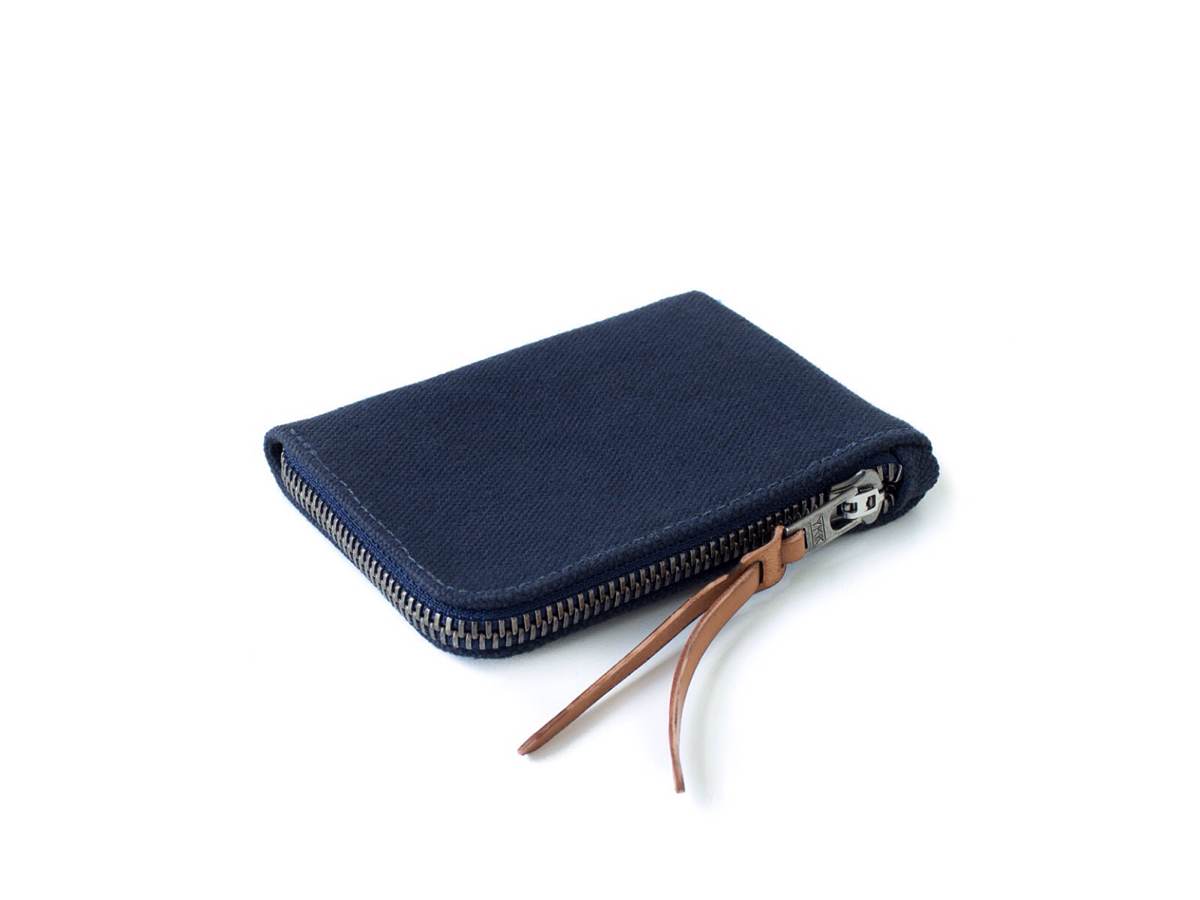 The MAKR Canvas Zip Slim is a sweet-looking wallet comprised of heavy cotton duck canvas and lined with brushed twill. The interior has two partitions to keep your cards and whatnot separated, and the YKK corner zip sports a classy Horween leather pull.

As this print's store page says, "Great espresso is both an art form and a science" Crafted with custom inks on beautiful Italian paper, this 20″ x 27.5″ print celebrates espresso by describing its theory and preparation in great detail, accompanied by illustrations.
Get one from stellavie design for an introductory price of 59,95 EUR (~$81 USD) + 10,55 EUR shipping (~$14).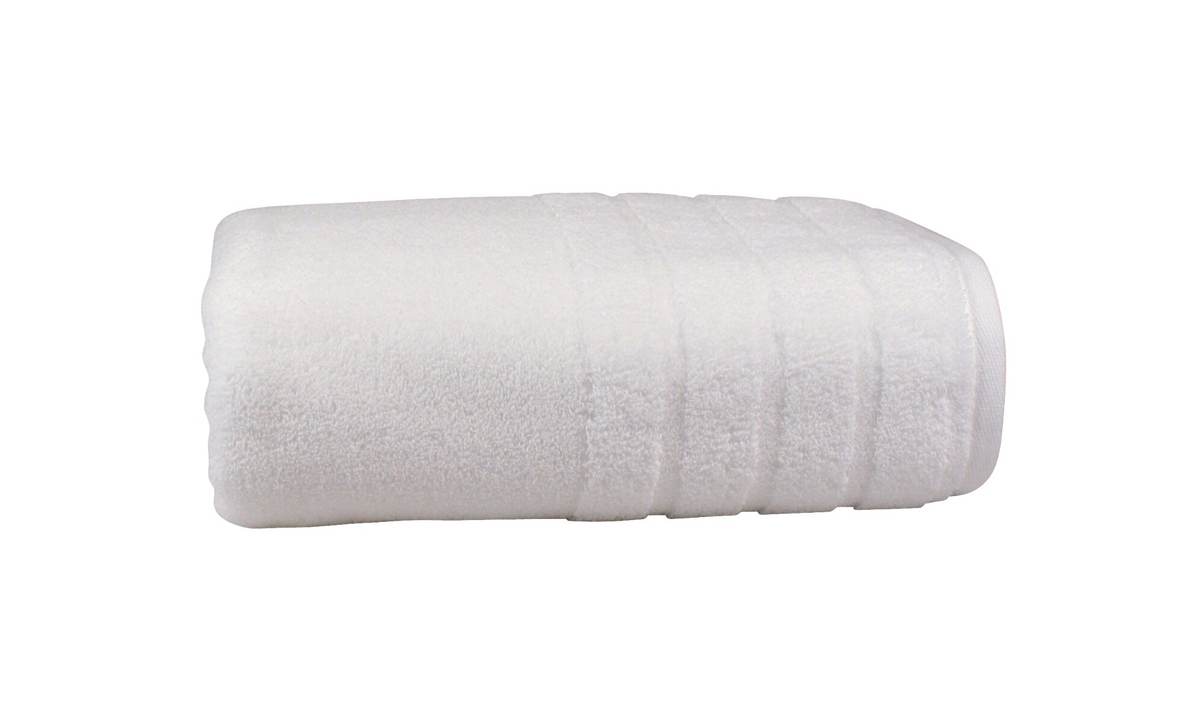 You know how they say you shouldn't skimp on getting a nice bed because you spend a third of your life sleeping? I think a similar rule should apply to towels—at least if you're like me and shower every day. That's not to say you need the most top-of-the-line towel in the world, but having a really nice one makes all the difference.
This 1888 Mills luxurious cotton towel is a recommendation I got from The Sweethome, and it truly is worth the $20 price tag. Not only is it quite soft and absorbent (and durable!), it was made as part of the Cotton Made in Africa project, meaning that the cotton is sustainably sourced from African farmers who are paid market rates for their crops unlike many of their peers.
It's available from Amazon only in white as far as I can tell, which is not a problem for me but something you might consider before buying. They also offer a two-piece set of hand towels for $26.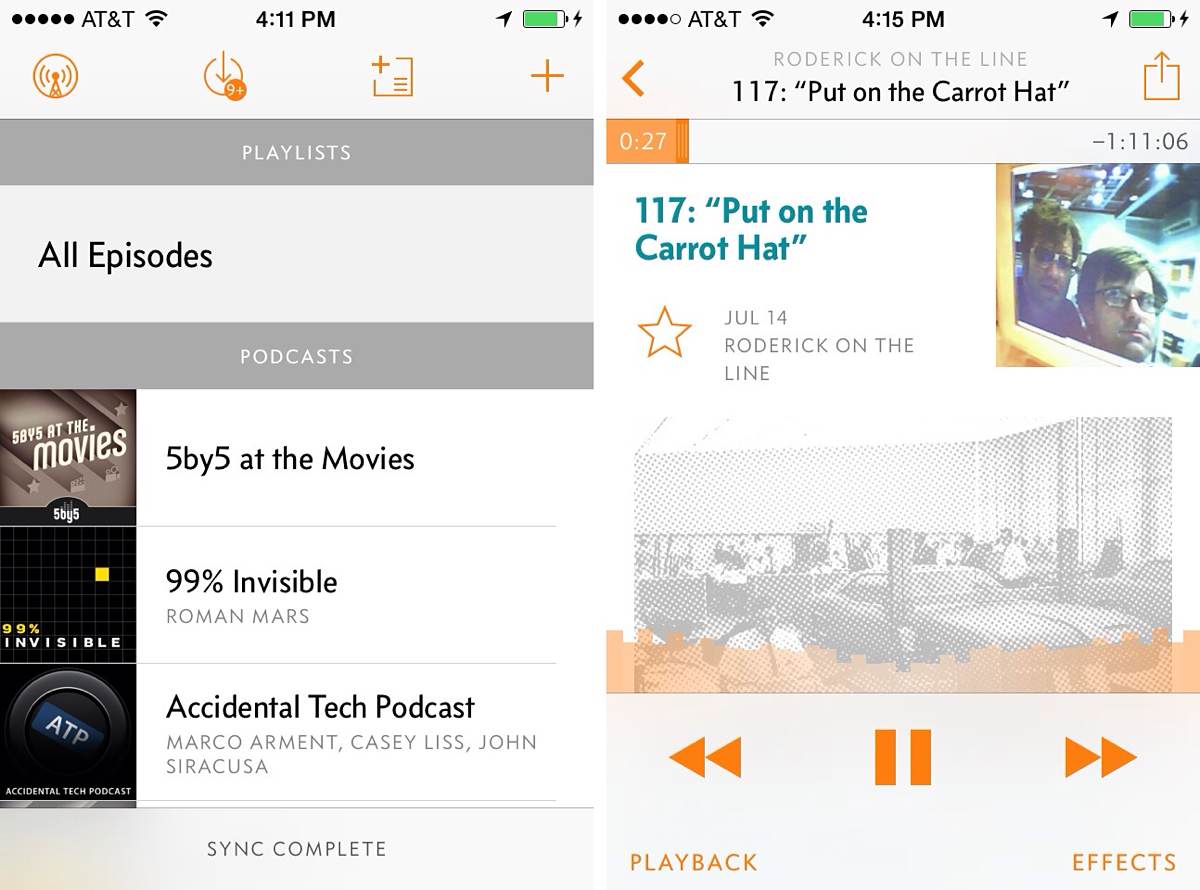 Marco Arment's long-awaited podcast app for iPhone, Overcast, is now available on the iOS App Store. While it won't be luring me away from my precious Pocket Casts anytime soon, it does have some very cool features, namely Smart Speed (which dynamically shortens silences in podcast episodes) and Voice Boost (which normalizes the audio for all shows).
The app itself is free, but a $5 in-app purchase unlocks a bevy of features:
Cellular downloads
Variable playback speed
Smart Speed
Voice Boost
Per-podcast effects settings
One-by-one playback option
Sleep timer
Unlimited number of playlists
Unlimited episodes shown in playlists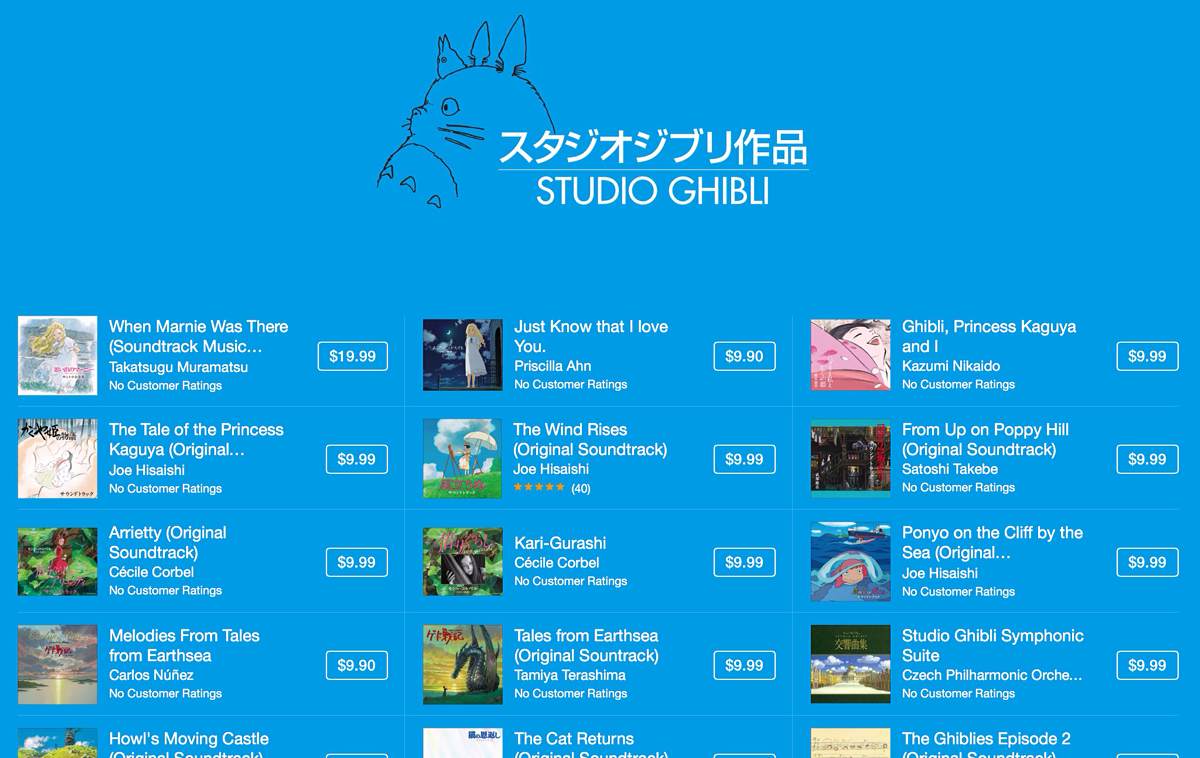 Studio Ghibli fans rejoice: nearly all of their films' original soundtracks are now available on the iTunes Store. We're talking movies like My Neighbor Totoro, Spirited Away, Ponyo, Kiki's Delivery Service, and so many more.
I've always loved the music from these films, and can't tell you how stoked I am about this news. If you're even remotely interested in the world of Studio Ghibli, you've gotta get in on the action.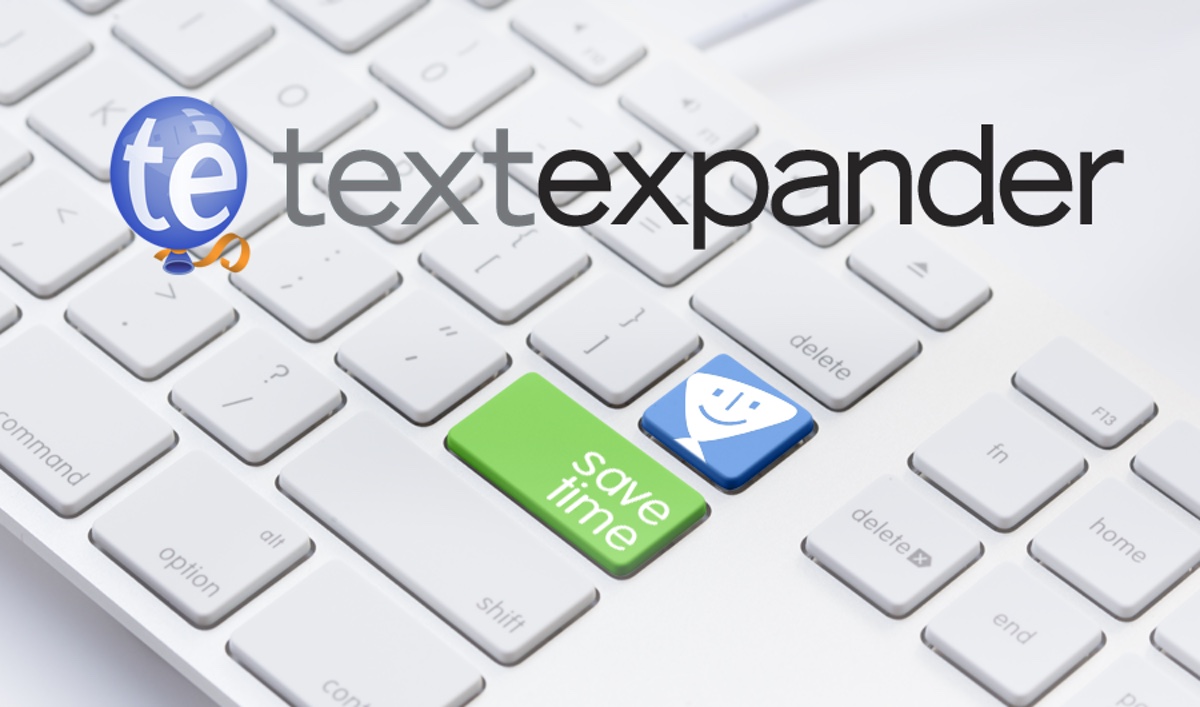 TextExpander saves you time and effort by expanding short abbreviations into frequently-used text and pictures.
Whether it's a simple email signature or several paragraphs of a standard response, you'll love how easy it is to use TextExpander to avoid typing the same thing over and over.
Make customized, boilerplate replies fast and easy using fill-ins.
Create snippets from AppleScripts and shell scripts for powerful integrations.
Sync snippets via Dropbox and use them on multiple devices with TextExpander touch on iOS.
Learn more about TextExpander at: smilesoftware.com/shawn
TextExpander touch for iOS is available on the App Store.
* * *
Our thanks to Smile Software for sponsoring the RSS feed this week. On a personal note, I've been using TextExpander since the beginning of 2011, and good gosh is it great. I use it for automating email signatures, speeding up podcast show notes, inserting affiliate tags into links to Amazon or iTunes, fixing odd CamelCase spellings, and about a billion other things. Just about the only thing I didn't use it for was to write this editor's note.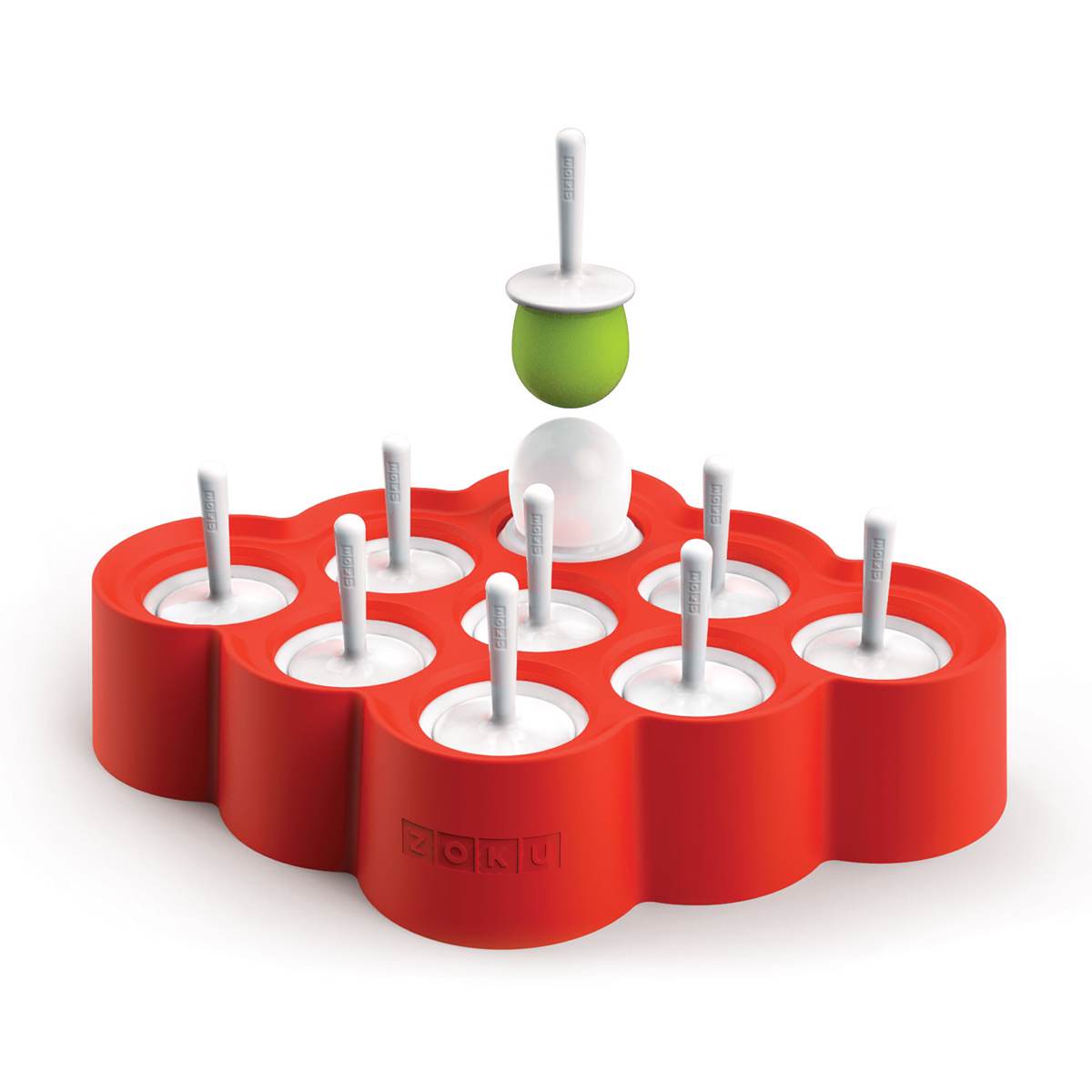 Summer is already halfway over, but there's plenty of hot weather left before we move on to more civilized seasons. If you're still looking for ways to beat the heat, you could do worse than picking up these mini-sized Zoku Slow Pops molds. They let you make up to 9 ice pops at once, which are easily removed from their silicone casings.
If these pops are a bit on the small side for your liking, you can upgrade to the Zoku Slow Pops round molds—declared by The Sweethome to be the best option. And they definitely are awesome, but unfortunately they cost $35 at the time of this writing. In contrast, the mini molds are just $18, and they're perfect for experimenting with lots of new flavors at once.
Either way you'll be treated to some tasty, tasty ice pops, and who could complain about that?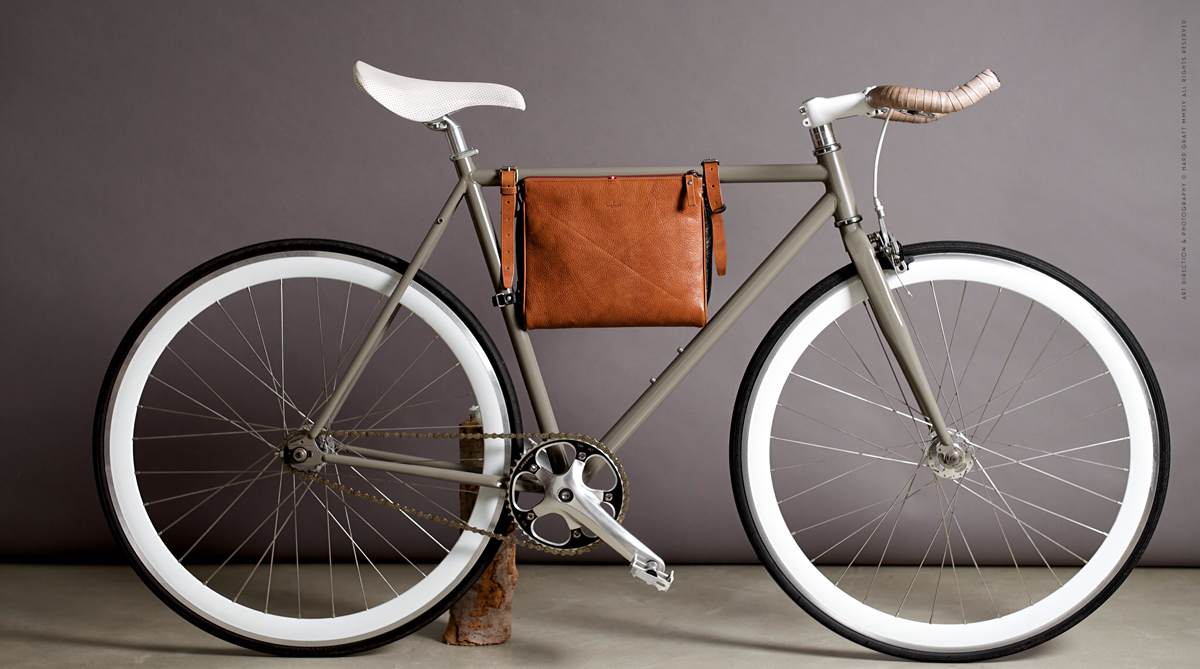 Hard Graft has just released two premium leather bike bags: the Frame Folio (pictured above) and the smaller Frame Pack.
The Frame Folio ($409) is large enough to hold an iPad Air along with other daily essentials, while the Frame Pack ($392) is perfectly sized for your notebook(s), iPhone, and other small items. Both bags affix to the frame of your bike, resting directly beneath you for easy access. When taken off the bike, their straps double as carrying handles.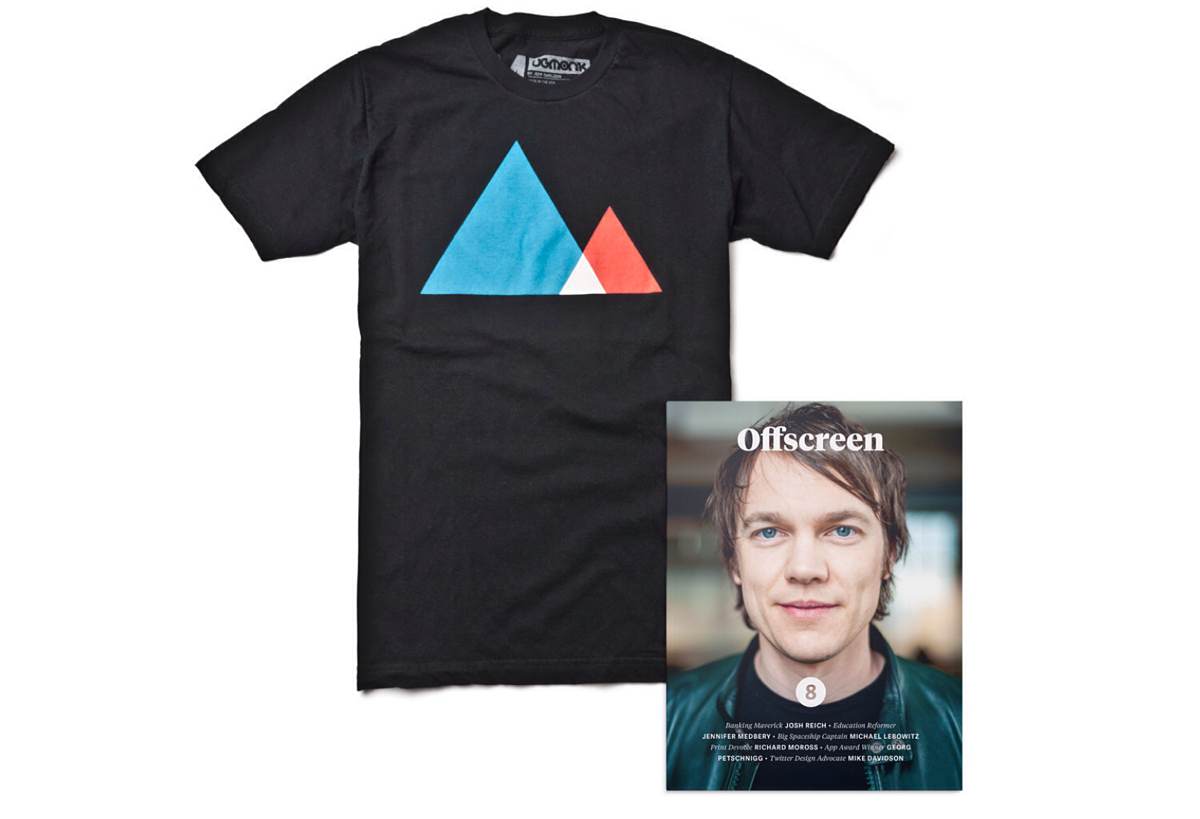 I guess it's a t-shirt kind of day.
Ugmonk has partnered with Offscreen Mag to create a limited-time bundle featuring their iconic Mountains tee and a single Offscreen issue of your choice (#5, #6, #7, or #8). Two of our favorite things bundled into a single package, and for just $32? Yes please.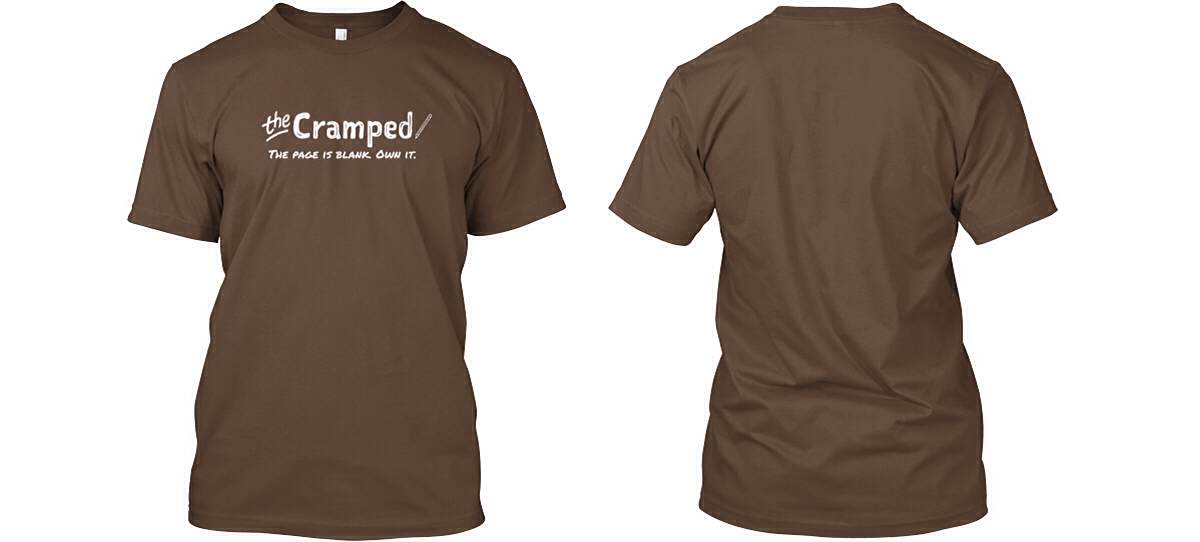 Our friends at The Cramped have put a t-shirt up on Teespring, and we think it's worth checking out. The Cramped is a blog that celebrates analog writing tools, so if you're into handwriting with pen & paper or even using a typewriter, you'll definitely dig their work.
The shirt's Teespring campaign ends in a couple days (as of July 14th, 2014) and is either $18 or $20 depending on the style you choose.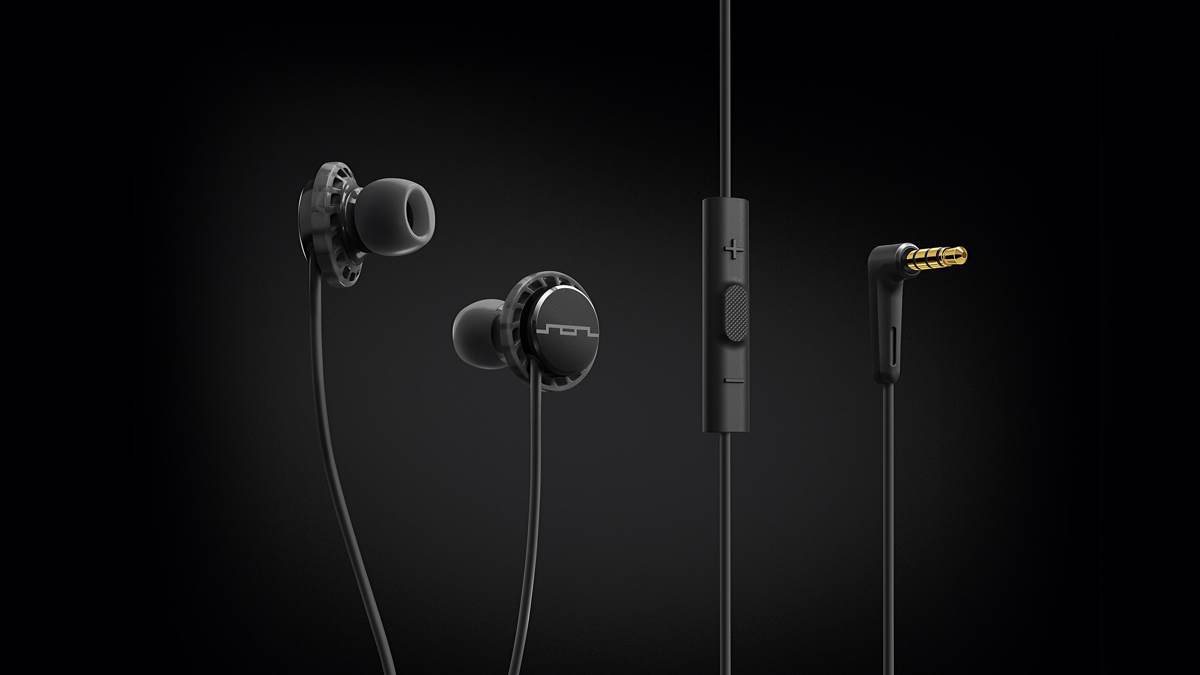 I love my Apple EarPods in most cases, but they're not ideal for jogging. When they're not falling out altogether, I'm still having to constantly readjust them for comfort. I would prefer to focus on the run itself, thank you very much.
The Sol Republic Relays look like a great alternative. According to The Wirecutter's recent review, they're not the best-sounding headphones around, but they don't have annoying cable noise (something my EarPods are guilty of) and are "comfy and so light that one could easily forget they [are] being worn."
They also come with an in-line mic and audio controls—which is always handy—and they come with a lifetime of free ear tips!
If you'd like to pick up a pair of your own, you can get them for $80 on Amazon. They've got four color choices: black (pictured above), black & white, horizon blue, and lemon-lime.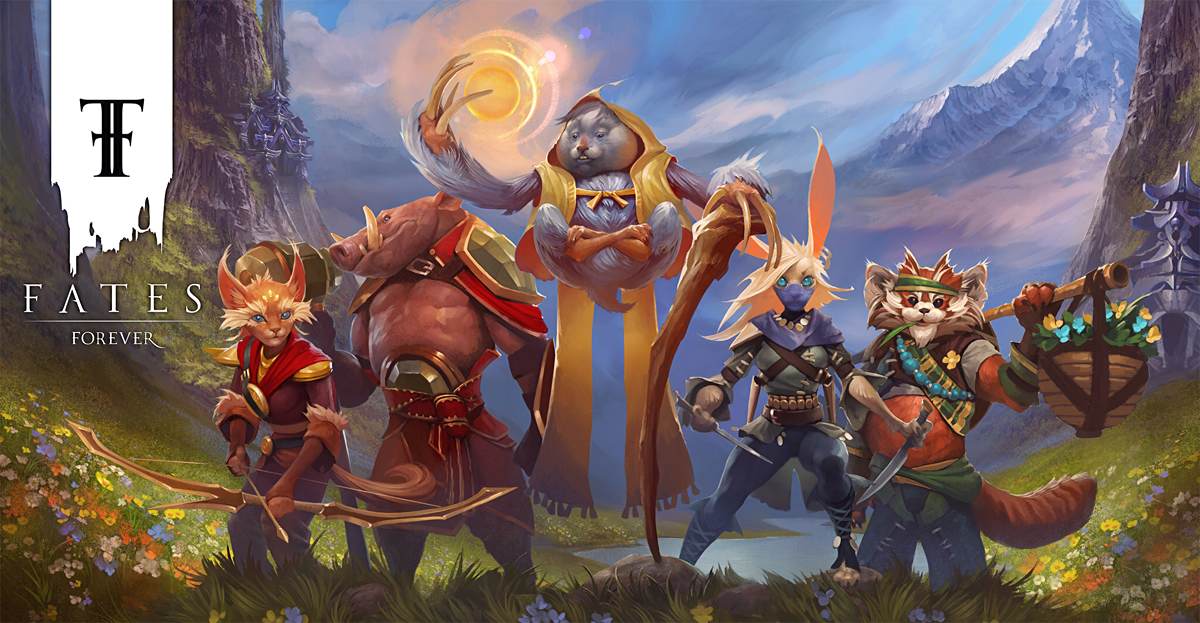 My latest gaming obsession is Fates Forever—a 3v3 [MOBA][2] game in the vein of League of Legends and DoTA, but built for touchscreens.
You choose one of nine unique heroes (with more slated to release soon) and are placed on a team with two other characters (bots or online players, depending on the mode you choose). As you face off against another team of 3 heroes, minor NPCs are continually generated for each side and either help you out or must be defeated to earn extra money and experience. Some heroes' spells must be cast by drawing lines from the character towards an enemy, which feels totally natural on the iPad.
All heroes start each match at level 1, unlocking abilities and items as they go. The game ends when one team has destroyed the other's "gyro" artifact, but you'll have to first make your way through automated turrets and other defenses to get into the enemy's base.
There's more to Fates Forever than I can get into here, but trust me, it's a lot of fun. The game itself is free and you never really have to spend a dime, but you can support the developers and their server costs by purchasing additional characters. In fact, they have a $20 launch bundle that unlocks all existing characters and the upcoming four when they're released.
(If you'd like to find me in-game, my username is Gromble)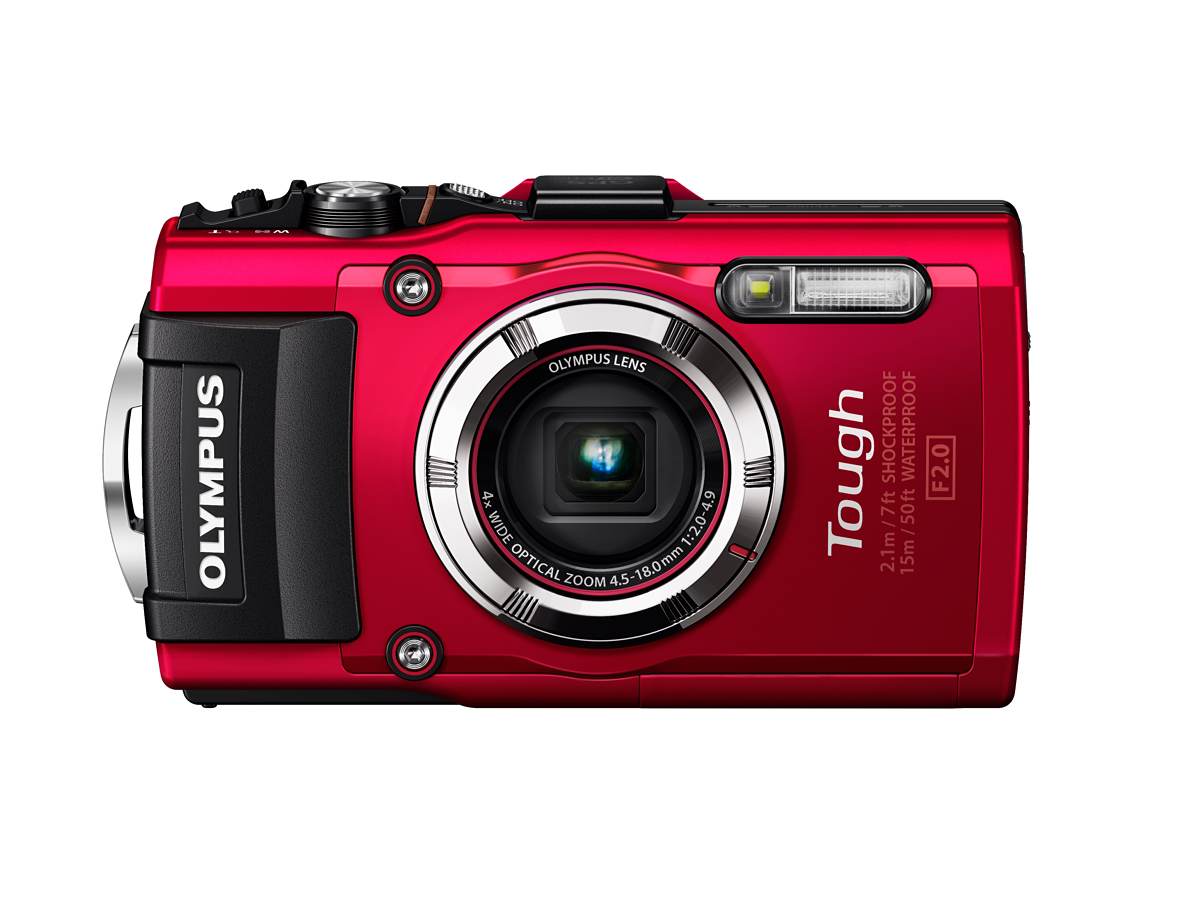 For photographers who treat their cameras like the delicate equipment they often are, our current recommendation is the Olympus E-M10 mirrorless camera. But if you need a shooter that can better withstand the elements and still capture amazing shots, you should check out the surprisingly affordable Olympus TG-3.
This 16MP all-weather point-and-shoot is tough enough to handle being dropped from 7 feet up, is waterproof up to a depth of 50 feet, and even withstands freezing temperatures as low as 14°F (-10°C). It's equipped with WiFi (useful for iPhone connectivity), GPS (which can locate you within 10 seconds), and a compass (which shows direction, latitude, and longitude, as well as elevation and water depth).
Other nifty features include:
An incredible Microscope mode for macro photography that must be seen to be believed. Works especially well with the optional LED ring light attachment ($41).
An Interval Shooting mode that allows you to snap up to 99 frames with intervals lasting from 1 second to 24 hours, then compiled into a time-lapse movie lasting up to 10 seconds (720p at 10 fps), all in-camera.
HD video recording (up to 1080p)
High-speed video recording—120fps (640×480) or 240fps (432×324)
The TG-3 is available on Amazon in black ($379) or red ($399). There's also a wide-angle lens available for $119.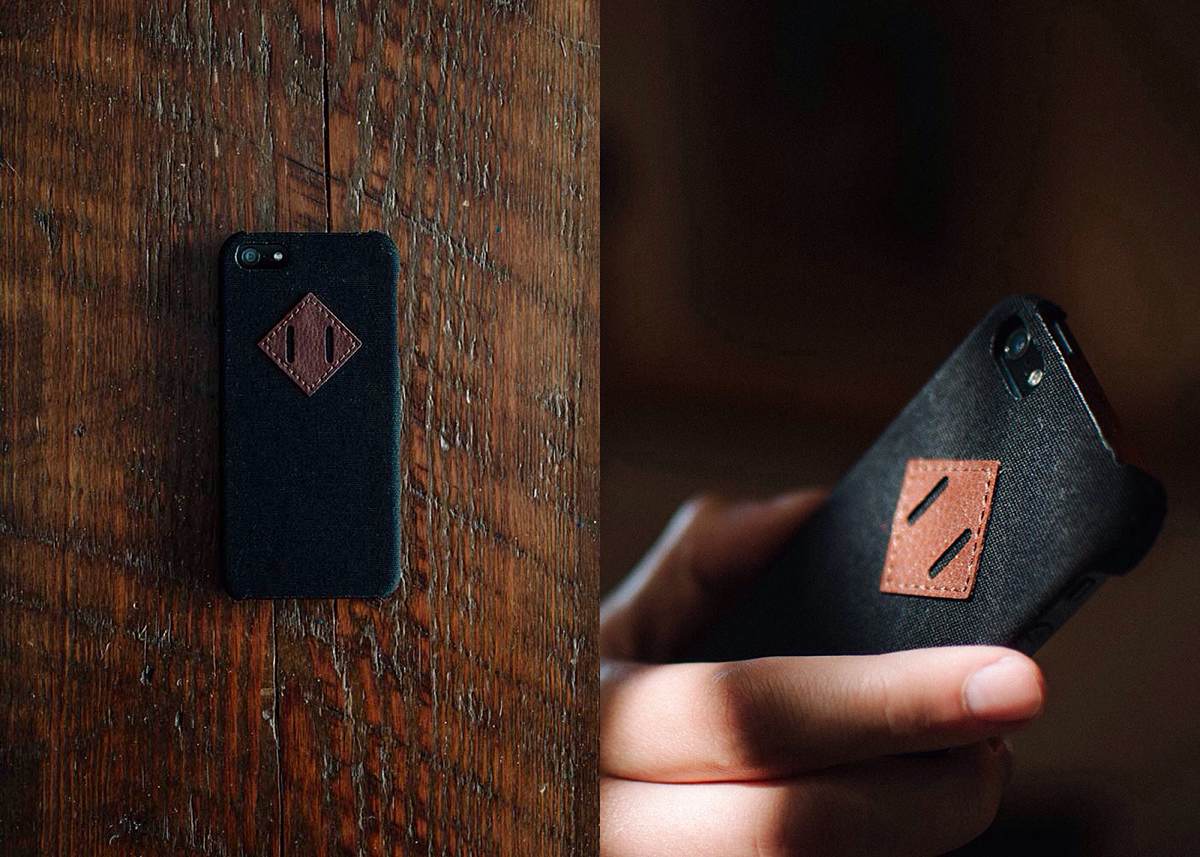 The Frontier is a handsome case for iPhone 5/5s made with black canvas cloth and a distinctive leather patch sewn onto the back. Unlike so many cases that manage to uglify such a beautiful device, the Frontier is a case that draws the right kind of attention. Available as part of the Need: Volume 8 collection for a buck less than what it normally costs at Eastern Collective's own store.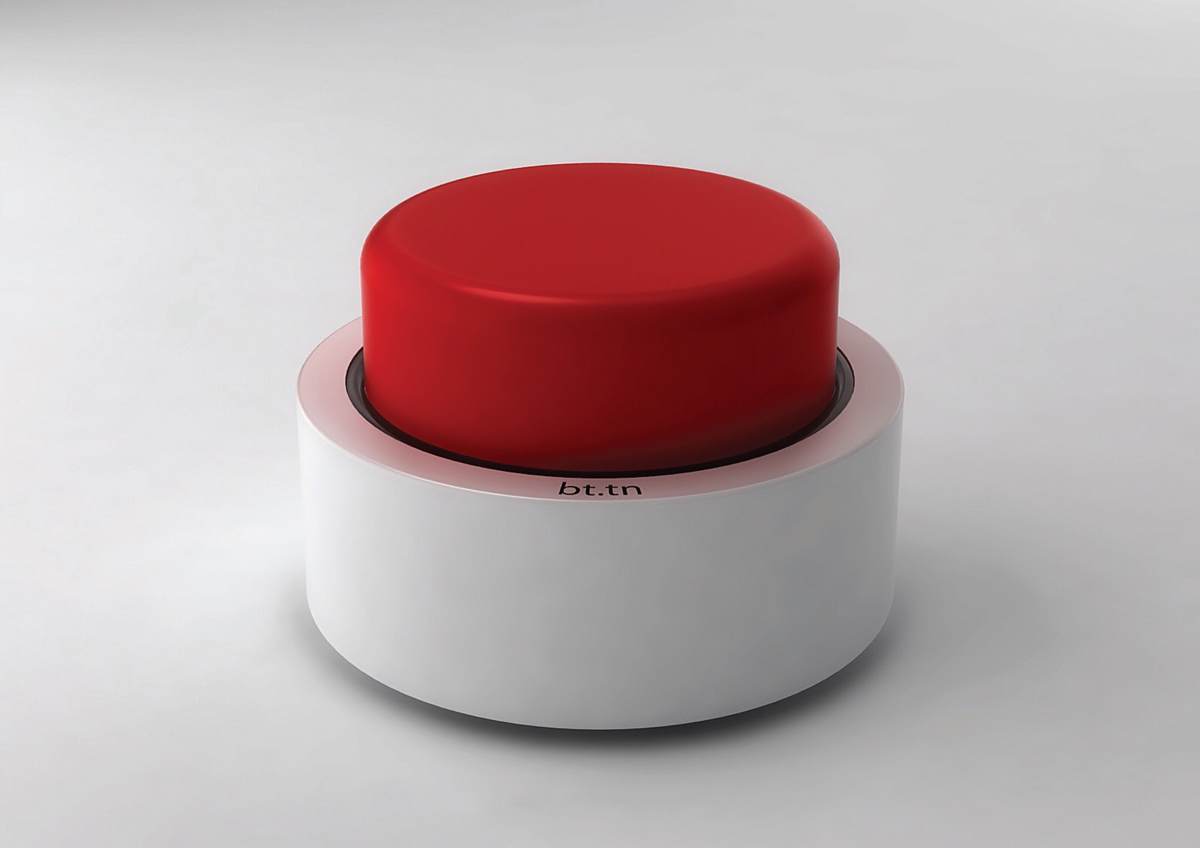 The bttn is an interesting little gizmo that reminds me of a Griffin PowerMate but without the volume-dial component.
What looks like a simple colored button (hence the name) is actually a web-connected device capable of executing interesting commands, similar to those of one of our favorite services, IFTTT. In fact, IFTTT is a service bttn is capable of tying into, along with Facebook, Twitter, SMS, and even home automation tools like SmartThings.
Built-in LEDs indicate the status of your commands:
Green means "success"
Yellow means "wait"
Red means "error"
Given its extensibility, the sky is theoretically the limit on what bttn can be programmed to do. After school, a kid could hit the button to send an alert to their parents that they made it home safely. Or you could keep a bttn at work and have it lock your house doors if you forgot to do it on your way out that morning. And I'm not even scratching the surface here.
Me? I would probably just open-palm slam the thing to issue tweets in the most satisfying way possible.
bttn is set to release in October 2014, but you can pre-order it now for 69€ (~$94).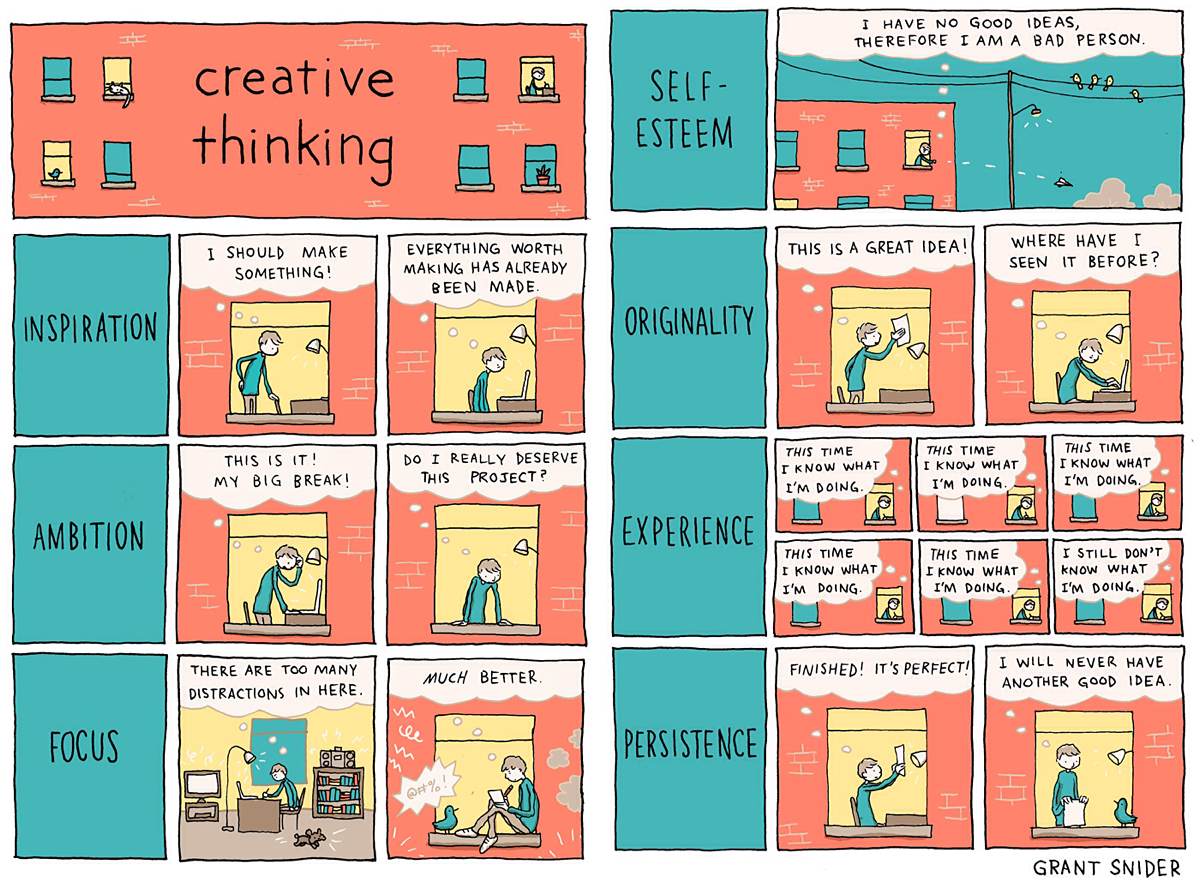 This morning, artist Grant Snider posted a comic about creative thinking that really resonated with me. As it turns out, he offers 11×17 posters of all comics on his site, and this one would be perfect for hanging in a creative workspace.
The site isn't set up like a typical ecommerce store per se, but the shop page does provide instructions on how to pay Grant via PayPal for whichever print you want. Each one is $15 + shipping.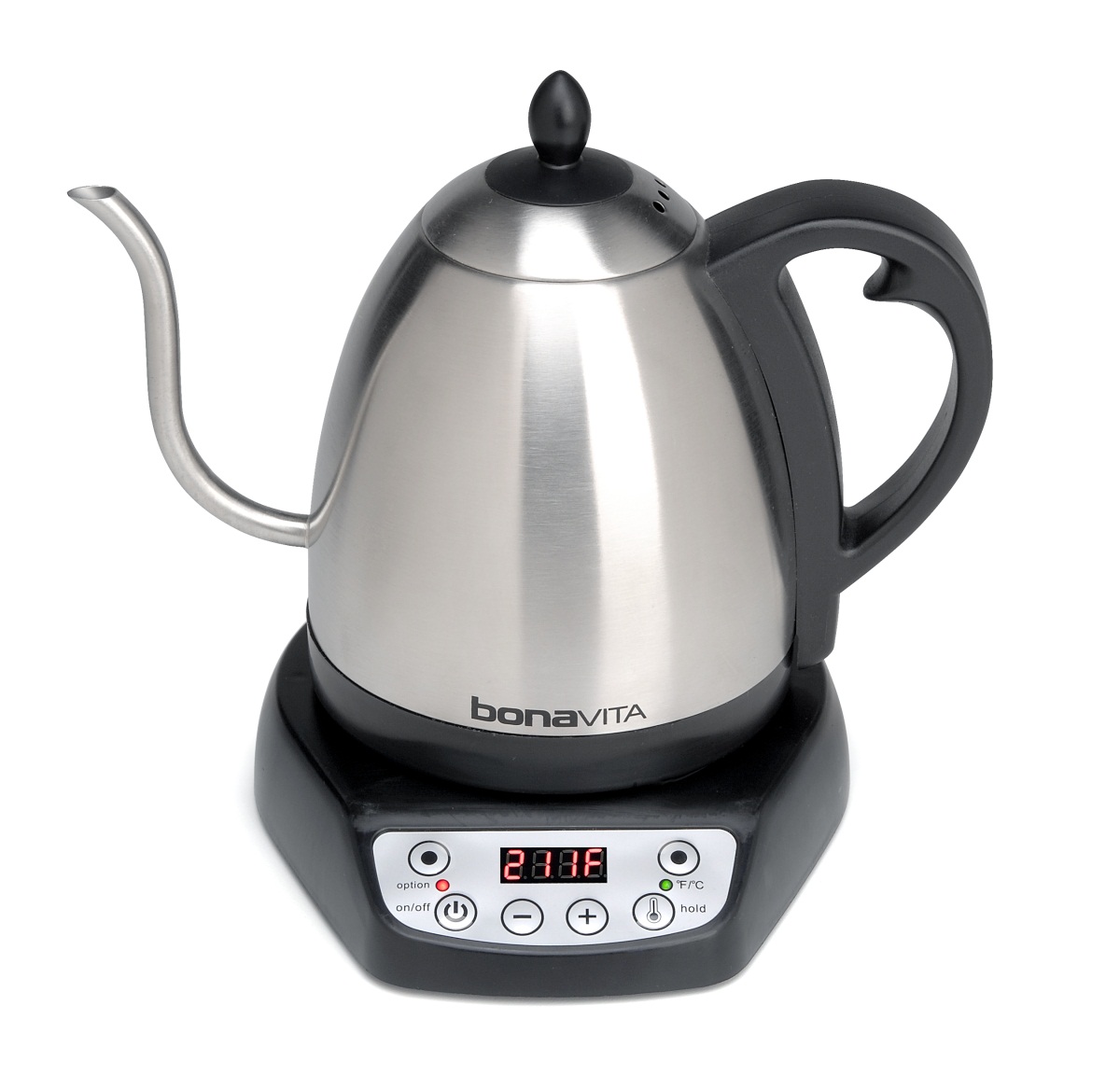 The Bonavita variable-temp gooseneck kettle is one of our favorite coffee tools here at T&T, and one of the more popular items we've ever written about. If you still haven't made the jump though, you should know that it's now more affordable than ever, currently (as of 7/7/14) priced at $63 on Amazon, down from $90.
We don't know if this is a permanent change or what, so we suggest taking advantage of the deal while you can. We can't recommend this awesome kettle enough.

The Journeyman Art Kit by Red Clouds Collective is sort of like Nock Co.'s Hightower bifold, but made from leather rather than nylon. Holds three pens on one side, and a notebook on the other. The Journeyman comes with a notebook and three micron pens (01, 03, and 05).
Available in walnut (pictured above) or black for $135.
More tools and toys on the next page →