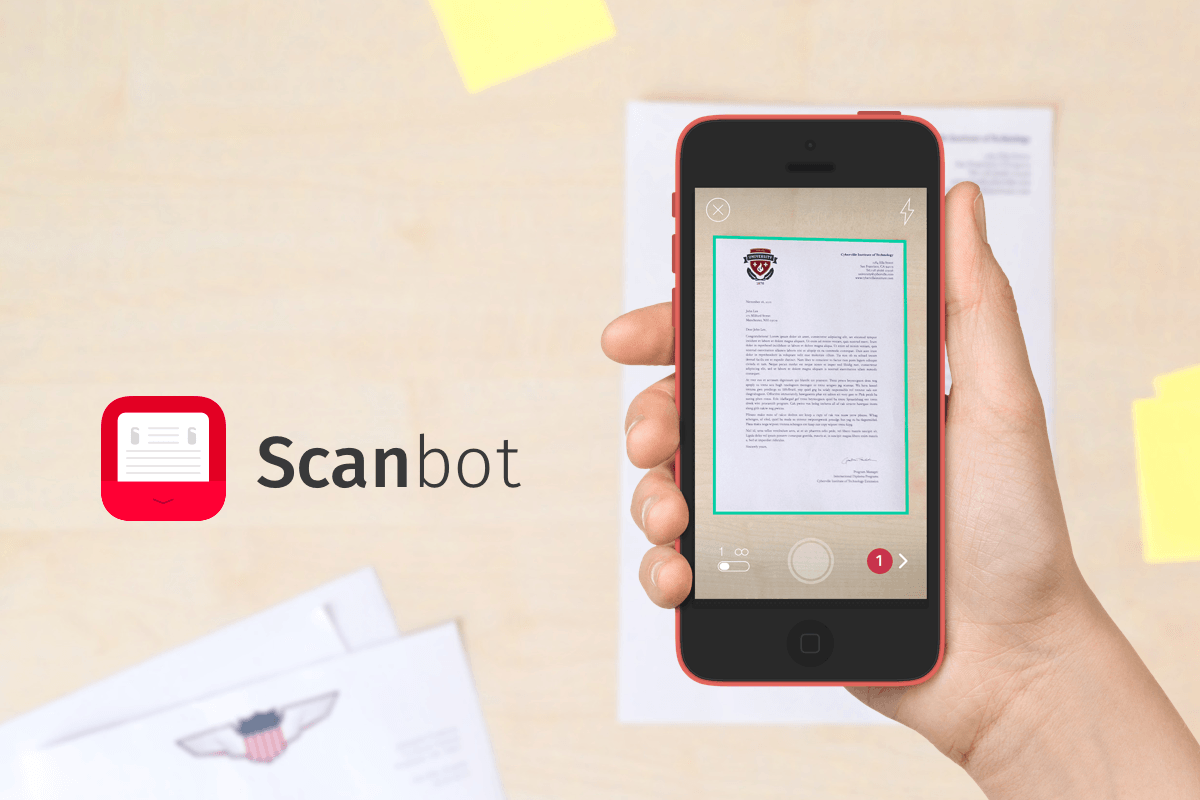 Scanbot is your premium mobile scanner app for creating high quality PDF or JPG scans of documents (incl. multi-page), receipts, business cards, meeting minutes, whiteboard notes, etc. Scans can be emailed, printed, or automatically uploaded to your favorite cloud drives such as Box, Dropbox, Evernote, Google Drive, OneDrive and Yandex.Disk. Scanbot features unique document detection technology, which makes high-quality scanning extremely easy and fast. With the integrated PDF editor your can edit your scans on the go.
Scanbot for iPhone and Scanbot for Android are available for an introductory price of $0.99.
* * *
*Our thanks to Scanbot for sponsoring the site this week. *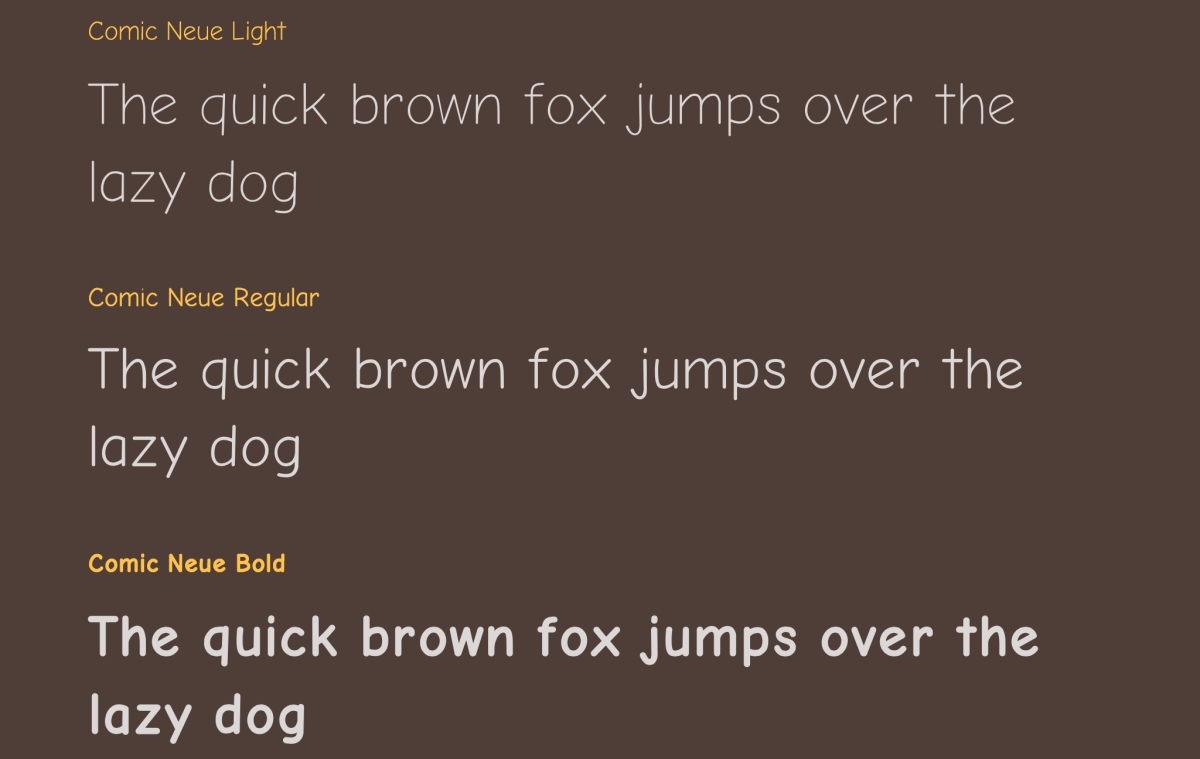 People have mixed feelings about Comic Sans. "Civilians" love the font for its casual handwritten look, while designers just love to hate it. Graphic designer Craig Rozynski decided he'd had enough of this divide, and designed a new typeface intended to make both camps happy: Comic Neue.
In Craig's own words:
"The squashed, wonky, and weird glyphs of Comic Sans have been beaten into shape while maintaining the honesty that made Comic Sans so popular. It's perfect as a display face, for marking up comments, and writing passive aggressive office memos."
If you'd like to give it a shot, Comic Neue is a free download.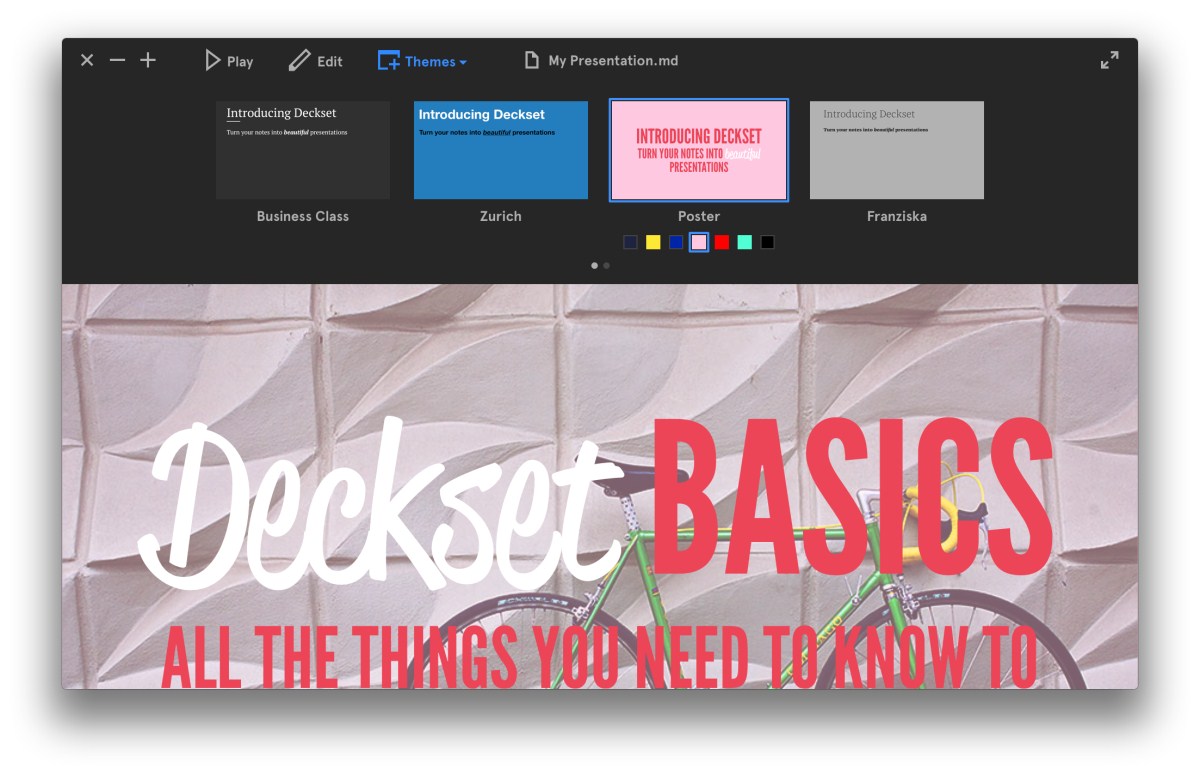 Deckset is a Mac app for making slide presentations with Markdown. Compose your thoughts in your favorite text editor, send them to Deckset, and it uses one of several themes to give your words a little flair.
Deckset recognizes Markdown formatting for headers, code (with automatic syntax highlighting!), blockquotes, and more. You can also add photos and videos to your slides. It may not replace Keynote or PowerPoint in terms of sheer power, but it's plenty enough for most needs.
Get Deckset for $20 on the Mac App Store. Also, be sure to check out the MacStories review.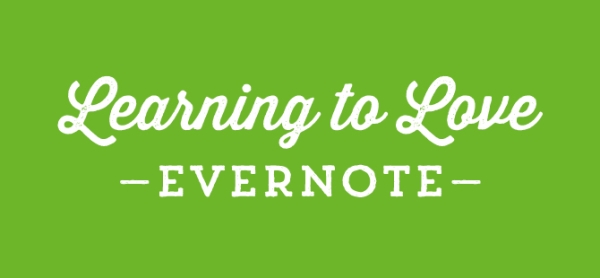 Our friend Bradley Chambers updated his iBook and screencast series, Learning to Love Evernote, to version 2.0 today. He has re-recorded every video with new tips, tricks, and workflows to account for updated editions of the Evernote iOS apps. It's a free update for anyone who already owns the book.
If you didn't pick up Learning to Love Evernote the last time we mentioned it here on T&T, now is the perfect opportunity. It's still only $5, whether you get the iBook or the standalone, DRM-free screencasts (.mp4 format).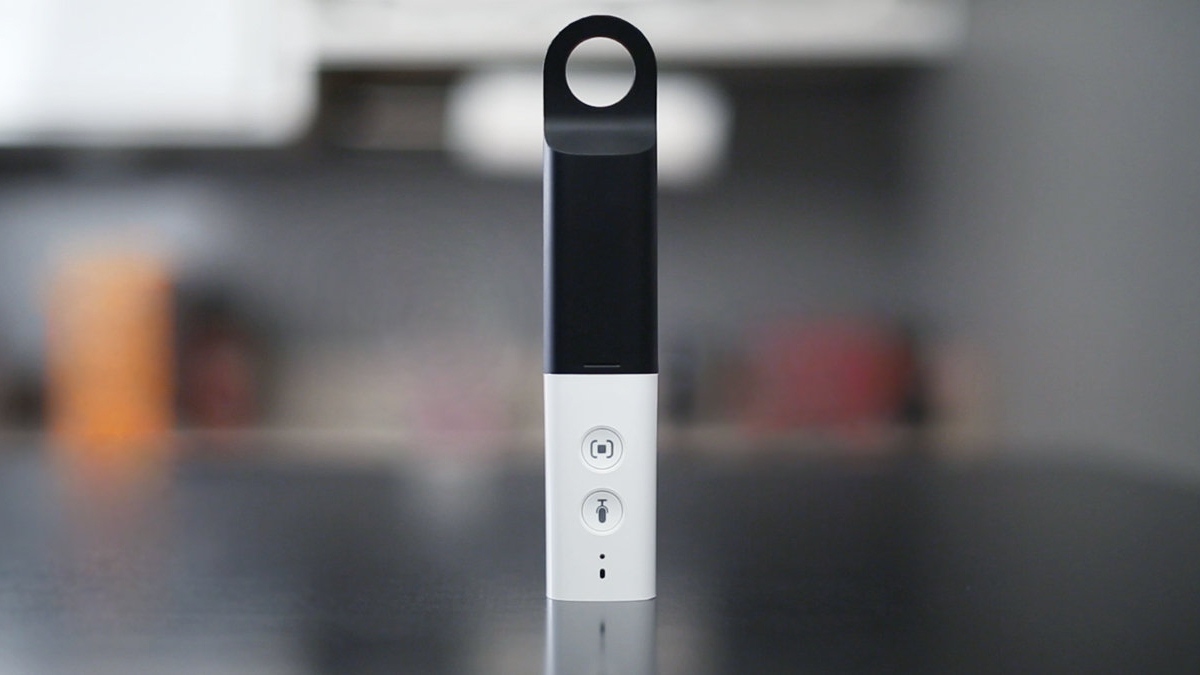 Another Amazon gadget? This is getting weird.
Amazon Dash is a supplementary device for members of the AmazonFresh delivery service (currently only available in certain zip codes of San Francisco, Southern California, and Seattle). It's a neat way to shop for groceries and other household items without leaving home.
Out of milk? Scan the empty carton's barcode. Plan on making cookies soon? Just say "chocolate chips" into Dash's built-in mic. Whichever way you go, Dash uses your home WiFi to add grocery items to your AmazonFresh shopping list. Checkout on your computer or mobile device, and Amazon delivers your list to you that day (or the next, depending on the time of day you order).
I've tried using barcode scanner apps on my iPhone and they get the job done, but having a standalone device like Dash would really take the friction out of the process. I can't wait for this to hit more U.S. cities.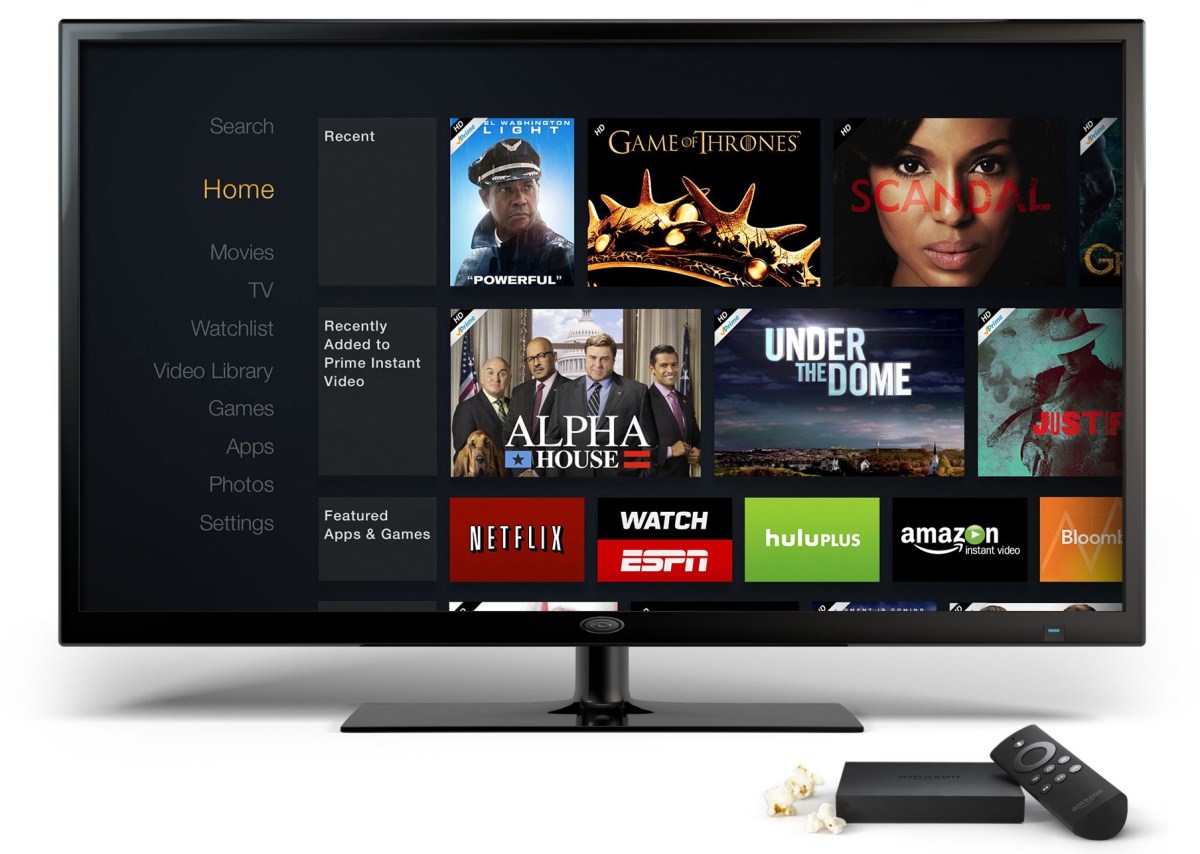 Fire TV is Amazon's new $99 media-streaming and gaming box for HDTVs. Like its competitors—such as the Apple TV, Chromecast, and Roku—Fire TV can stream from a number of services like Netflix, Hulu Plus, Amazon Instant Video, YouTube, Pandora, and more.
One feature that sets it apart is the remote control's built-in mic, which allows you to hold a button and search for content simply by speaking. This works for TV shows, movies, actors, directors, and even genres, so you won't have to clumsily navigate by on-screen text input. Also, Fire TV arrives pre-registered to your Amazon account so all you have to do is plug it in and go.
What's even more interesting about Fire TV is that it supports gaming, to an extent. The available games (like Minecraft—Pocket Edition) are the kind of thing you'd normally find on a mobile app store, so it's not so much for hardcore gamers as it is for casual players. Still pretty neat, though. You can play games with the included remote or a Fire Game Controller (sold separately for $40).
Here's the rub: if you already own a Roku, Apple TV, or even a PlayStation/Xbox, you probably won't have much reason to switch here. The Fire TV is probably best used by people firmly rooted in the Amazon ecosystem.
If that describes you, go check it out and see if it's a good fit for your home media setup.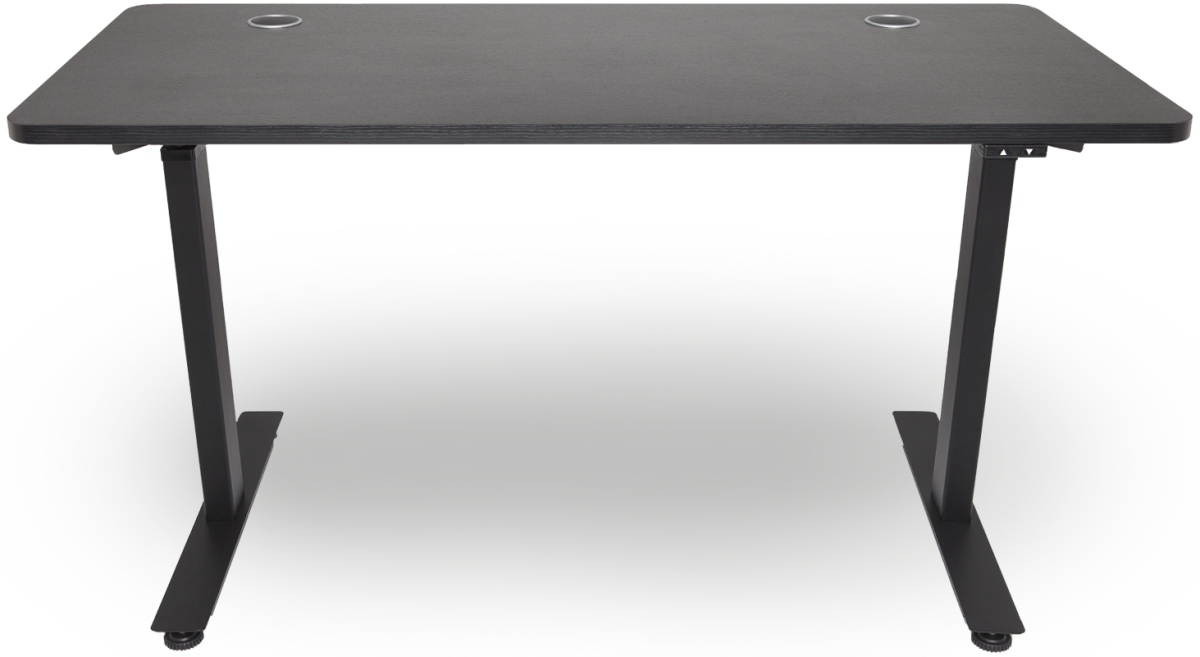 Research has shown that sitting at a desk all day is terrible for our health, well-being, productivity, and even life expectancy.
Standing desks—especially those that adjust between sitting and standing positions—are a good way to counteract the negative effects of all that sitting, but they can be pretty expensive. (A fact I'm all too familiar with; my current "standing desk" is a pile of books on the kitchen counter with my iPad+keyboard on top.)
Enter StandDesk. This Kickstarter campaign aims to bring a more affordable automated standing desk to the masses, one that is relatively lightweight and easy to assemble, but still able to hold a lot of stuff comfortably.
Adjusting its height is easy: just hold the up or down button for a couple seconds, let go, and it automatically elevates/lowers until you press the button again. The base model has only the up and down buttons, while the 'deluxe' model has the ability to save four different heights as presets.
For more details, I recommend watching their Kickstarter promo video. Backer rewards to get a StandDesk start at $399 (which will go up to $499 once the product goes to market).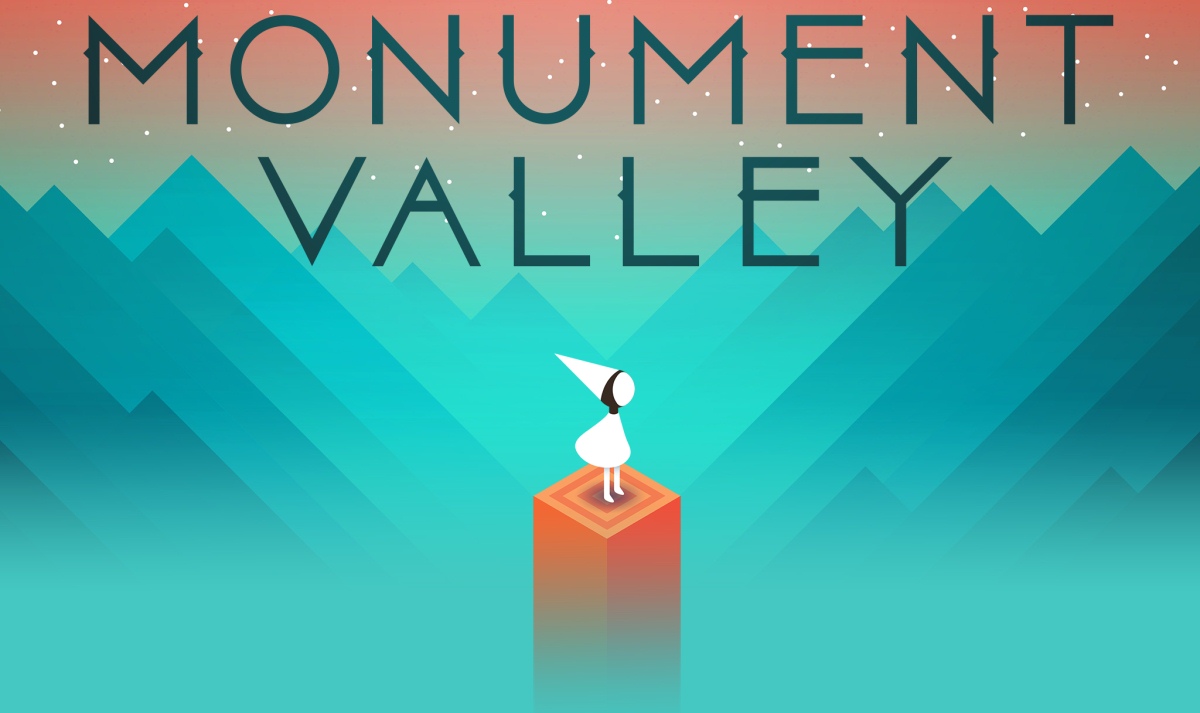 Monument Valley is a new game for iPhone and iPad that was clearly inspired by the art of M.C. Escher. You play as Ida, a silent princess who must navigate and exit a series of seemingly impossible architecture by solving puzzles and avoiding the strange inhabitants of each world.
Each level presents a structure that looks impossible to traverse, but by moving or rotating sections of the environment, you can alter these optical illusions to create a path where none existed before. Watch the official trailer and you'll see what I mean.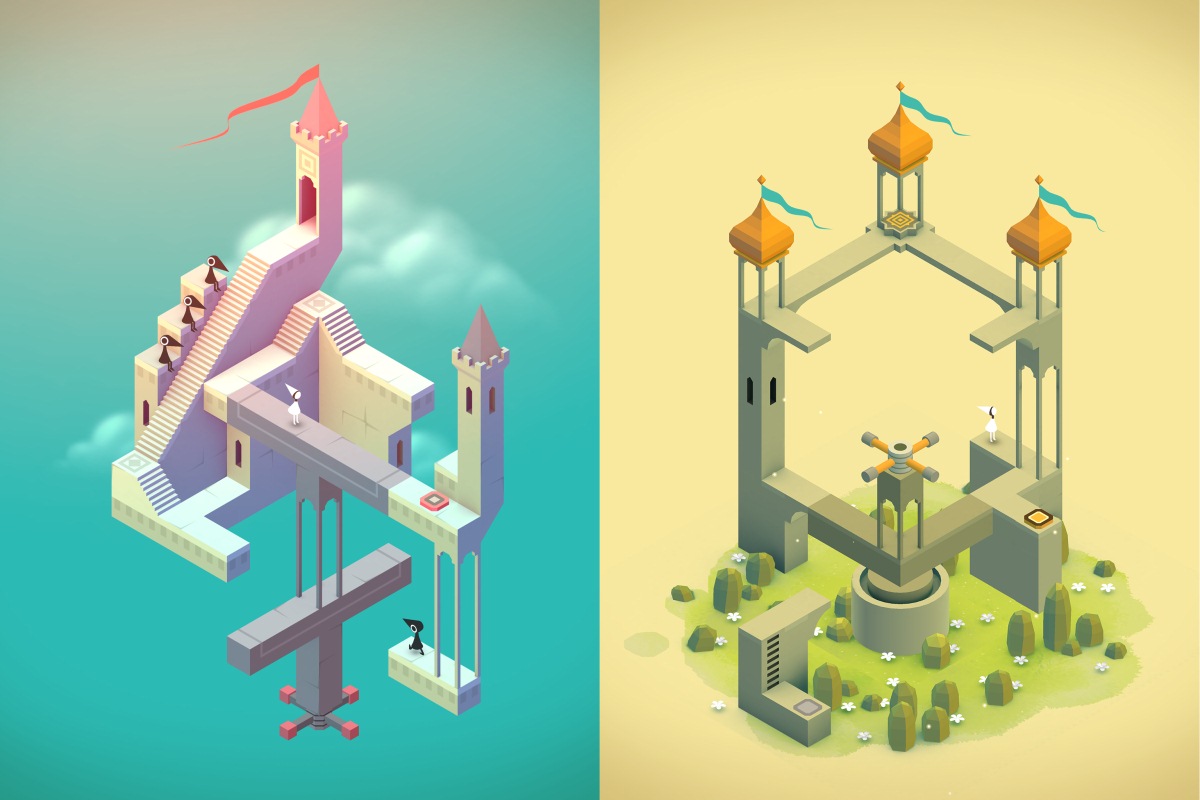 As noted in a behind-the-scenes video, every stage is like a different work of art, beautiful enough to be printed out and hung on a wall. As you interact with Ida's world, you are greeted with pleasant sound effects and music, and I recommend playing with headphones for the best experience.
Monument Valley is one of the most gorgeous and thoughtfully considered games I've seen on iOS, one that answers the question, "Are video games art?" with a resounding yes! You'd be remiss not to play it.
It's only $4, so I don't want to hear any excuses.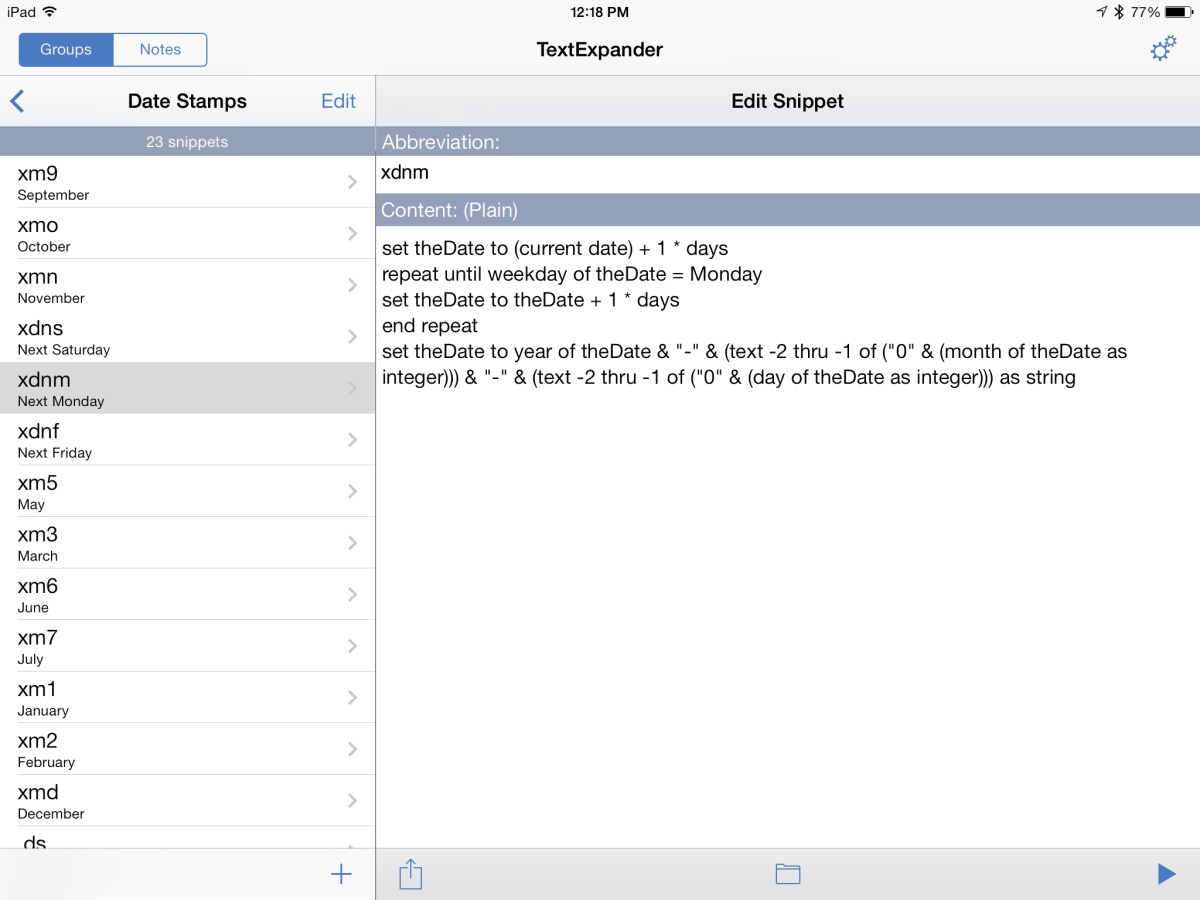 Speaking of TextExpander Touch, it's been updated to version 2.5 and sports a new iOS 7 design along with some new features. They've made it much easier to rename and reorder snippet groups, as well as move individual snippets between groups. Groups that are only useful on a Mac can now be disabled for iOS.
They've also added some external keyboard shortcuts:
⌘+ and ⌘- increase and decrease the font size of selected text
⌘N creates a new snippet, group, or note
⌘Return functions as Done, or shares snippet or note
Escape functions as Cancel
⌘T toggles between Notes and Groups
Up and down arrows navigate through the list of snippets or notes on iPad
All in all, a very welcome update to one of my most-used apps. TextExpander Touch is $5 on the iOS App Store.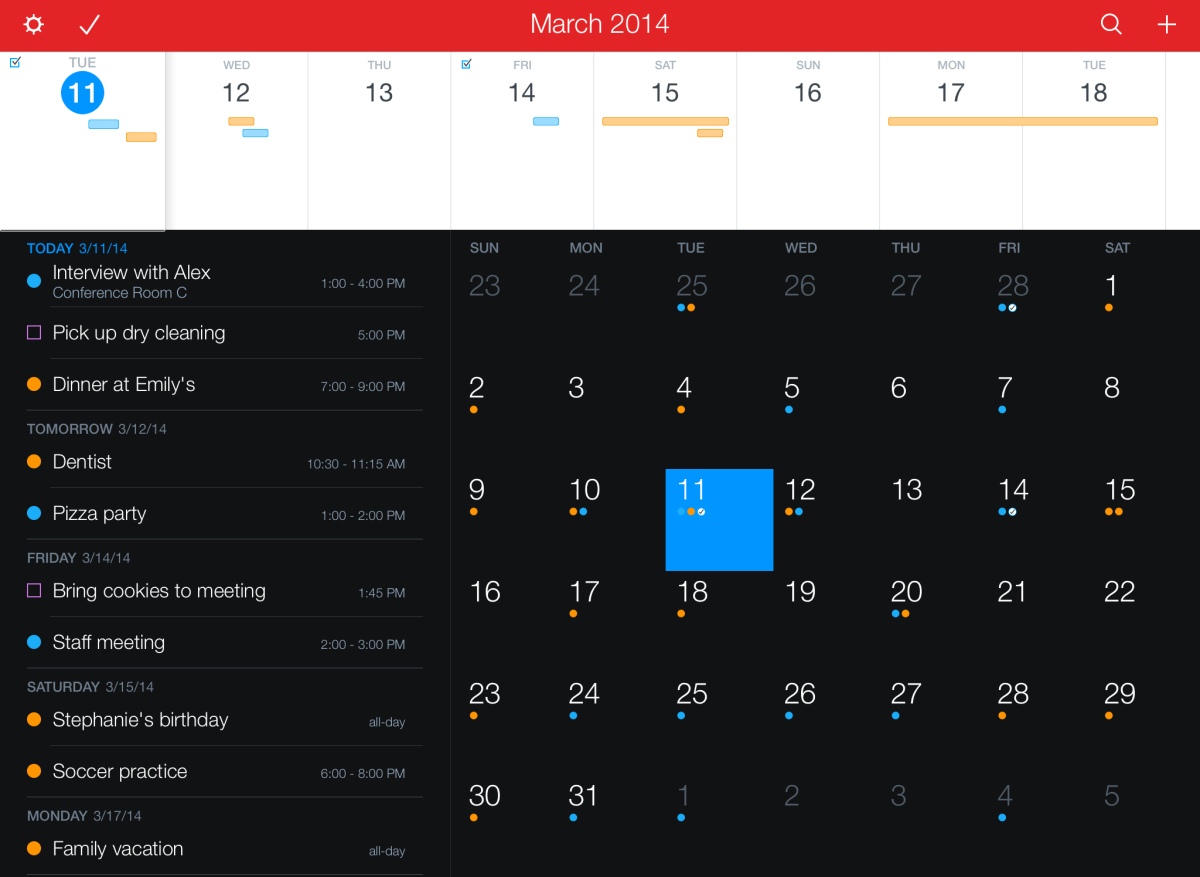 The only thing that ever bugged me about Fantastical 2 was that it was an iPhone-only app. I suppose it still worked well enough on an iPad in 2x mode, but thankfully our long national nightmare is over because Fantastical 2 for iPad was released this morning.
The new interface is more like a dashboard than strictly a calendar. In addition to familiar elements like the top toolbar, the DayTicker, and the events list, they have added a month calendar on the lower right. Making good use of the iPad's larger screen, each section shows more information than the iPhone app can, and without feeling cluttered or confusing—no matter if you're in landscape or portrait mode.
Pull down on the DayTicker, and it displays a half-week view like the one you'd get when switching the iPhone app to landscape. Pull down some more, and you get a full-screen week view that lets you drag, drop, and stretch/shrink events. It all feels very intuitive.
Just like the iPhone version, Fantastical 2 for iPad lets you create events using natural language. Type (or say) things like "Get lunch with Caleb on Saturday" or "move trash cart to the curb every other Wednesday night" and it will accurately parse these statements to create events. It also still supports TextExpander Touch snippets, if you're into that sort of thing.
Fantastical 2 for iPad is $10 on the iOS App Store, a launch sale of 33% off. If you have yet to try the iPhone app, it's just $5 on the App Store.

As slim as wallets have gotten in recent years, there are still times when it's unfeasible to carry one. Some mornings, I enjoy a quick bike ride to and from my local coffee shop but I'm often wearing shorts with no pockets. I could toss my wallet and keys into a backpack, but I don't need or want to carry all my stuff just to get my caffeine fix.
The Cartom Wrist Wallet is awesome for times like these. As the name implies, it's a bracelet-type thing that can hold a credit card, ID card, one or two keys, and a little cash. Perfect for biking, working out, going to the beach (a plastic inner zip bag is included), and even riding rides at an amusement park (I'm not kidding; my dad once had a wallet fly out of his pocket on a roller coaster).
One thing to keep in mind: whatever size you think your wrist is, order the next size up because these wallets run a little small. If you want to measure your wrist, use this sizing chart:
Small/Medium: 5¾" to 6½"
Large/XL: 6½" to 9″
XXL: 9″ to 11″
The Cartom Wrist Wallet is $8.75 on Amazon and comes in black, blue, or green.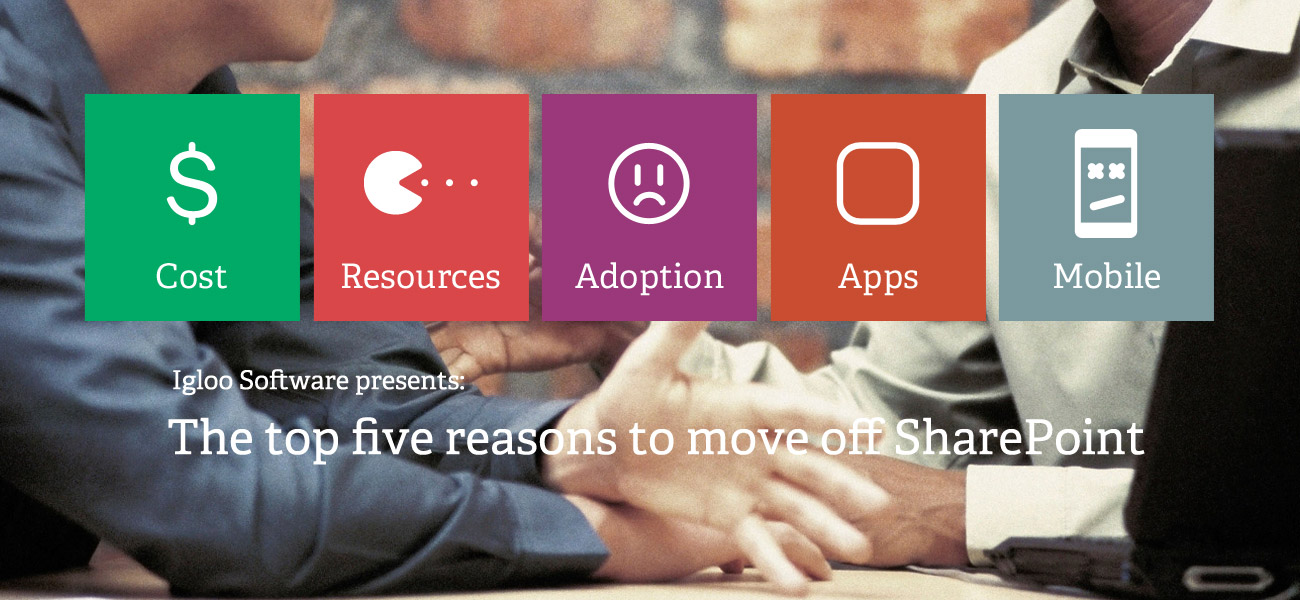 Igloo is an intranet you'll actually like: built with easy-to-use apps like shared calendars, Twitter-like microblogs, file sharing, and more. Everything you need is built-in, and everything is social. This means if you upload a file or write a corporate blog post, your coworkers can share it, comment on it, rate it, like it, and even make changes as a new version.
The whole idea is to get your company communicating better and more openly.
If your company has a legacy intranet or a customer community built on SharePoint, you should give Igloo a try. This report from Igloo and Osterman Research outlines the five main areas SharePoint falls short and how Igloo does it better.
Igloo has customer case studies to show you how other companies have made the switch. And best of all, Igloo is free to try with up to ten people.
* * *
Our thanks to Igloo Software for sponsoring the RSS feed this week.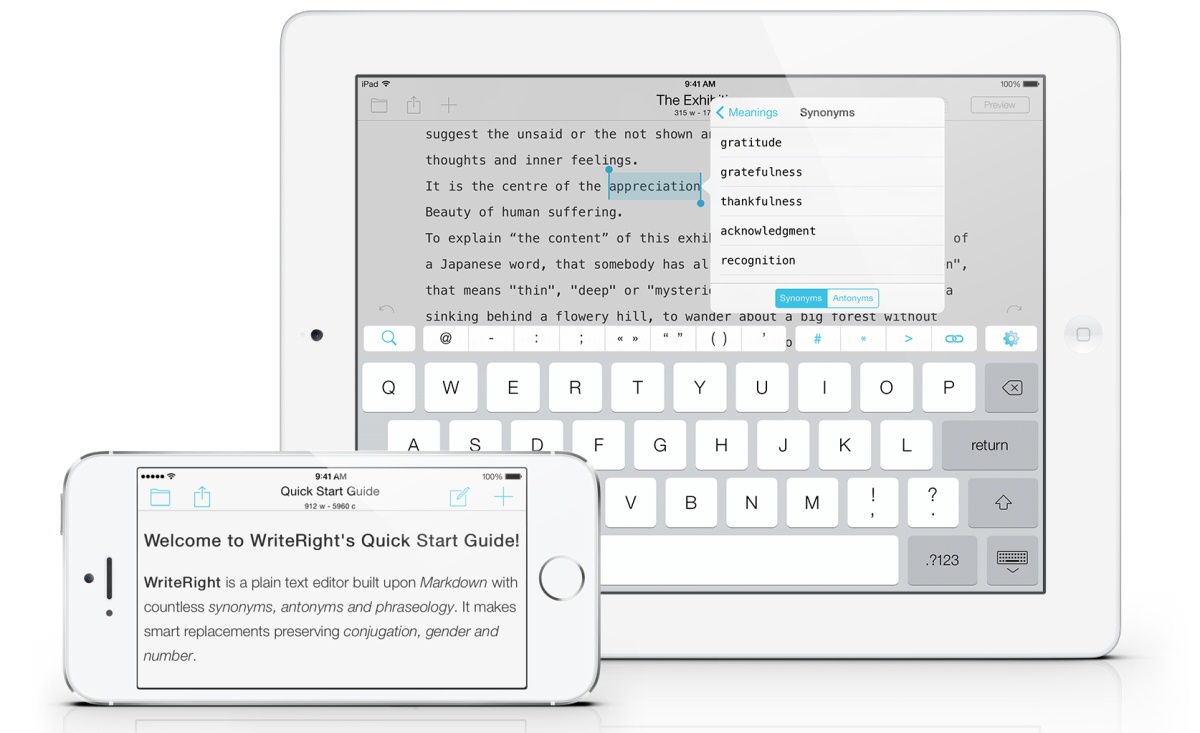 WriteRight is an app for iPhone and iPad that probably won't replace your favorite iOS text editor (*cough* Editorial *cough*), but works nicely as a supplemental writing and editing tool.
It analyzes your writing and offers synonyms and antonyms for any highlighted text, and will even show alternative ways to phrase a multi-word selection. It understands gender, number, and conjugation, so its suggestions are usually accurate. The icing on the cake: these text-substitution tools work in both English and Spanish.
WriteRight will help spice up your writing, and there's no better time to try it out since it's on sale for $3, which is 30% off the normal price.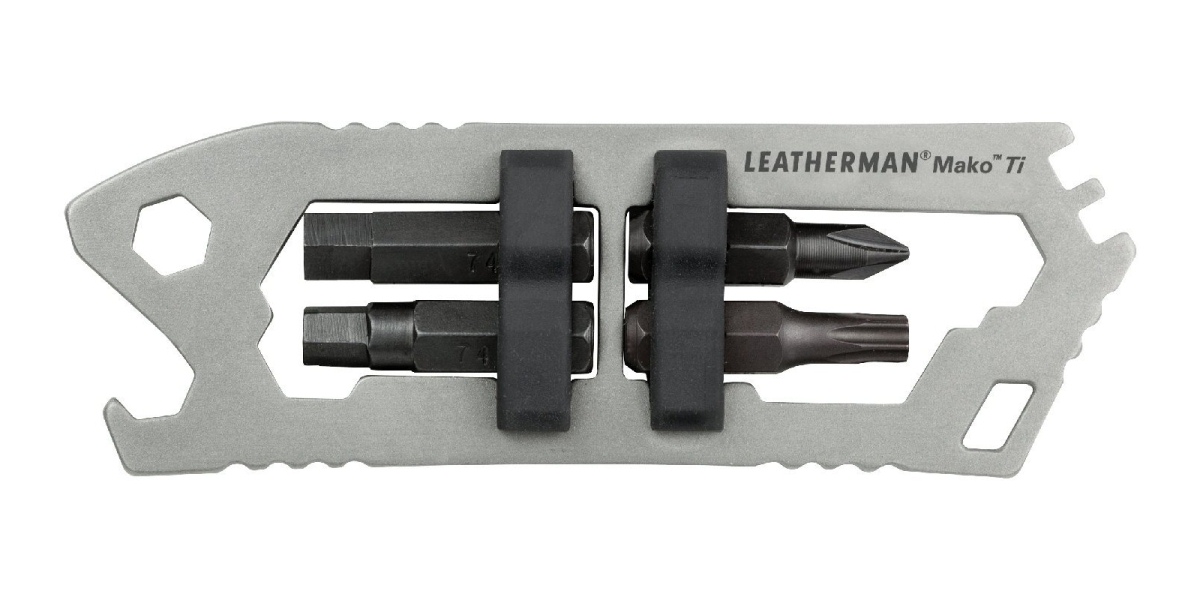 The Leatherman Mako Ti Bike Tool, made from aerospace-grade titanium, packs several bike repair tools into a small, light package. It comes with everything listed below:
A variety of box wrenches: 8mm, 9mm, 10mm, 15mm, and 16mm
14 and 15g spoke wrenches
5mm and 6mm Allen heads
#2 Phillips head
T25 Torx
Bottle opener (it's not exactly a bike repair tool, but may come in handy on the trail)
Lanyard holder
Its neoprene inserts carry up to four driver bits of your choice, allowing you to customize the tool to best suit your bike. The whole thing weighs in at 19 grams and is tougher than nails too. Be sure to check out this Amazon reviewer's tips on getting the most out of the Mako Ti.
The Mako Ti bike tool is $29 on Amazon.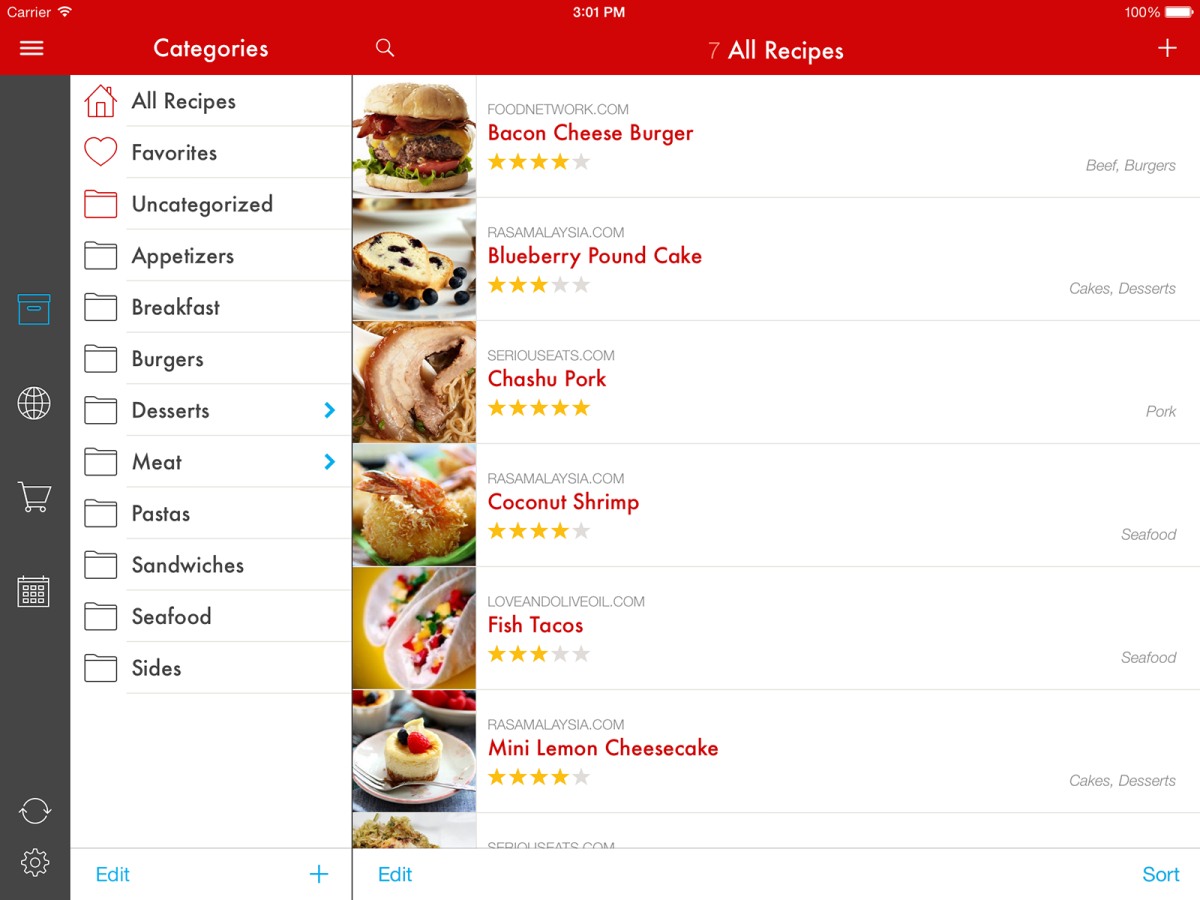 For a long time, my go-to recipe manager was Evernote. Then, it was Basil for iPad. It's been a while since that switch, but the limitation of Basil being iPad-only (amongst a few other quibbles) has finally started wearing on me, so I've been looking for another replacement.
I should've known that our sister site The Sweet Setup had already compared recipe apps for iOS. Their top pick was Paprika, which also has an iPhone component (sold separately). I'm still in the process of manually transferring my recipes over from Basil, but Paprika is already growing on me.
Aside from managing and organizing recipes on multiple devices, I'm loving the way it forms grocery shopping lists from recipes I intend to cook. The TSS review noted this as well:
"When viewing the Grocery List, similar items are consolidated (i.e. if one recipe calls for one egg and another two, your grocery list will have 3 eggs) [...] And, as expected, the Grocery List allows you to check off items as you purchase them."
If you'd like to try out Paprika for yourself, the iPad app and iPhone app are each $5. There's also a $20 Mac version if you want the most robust option available.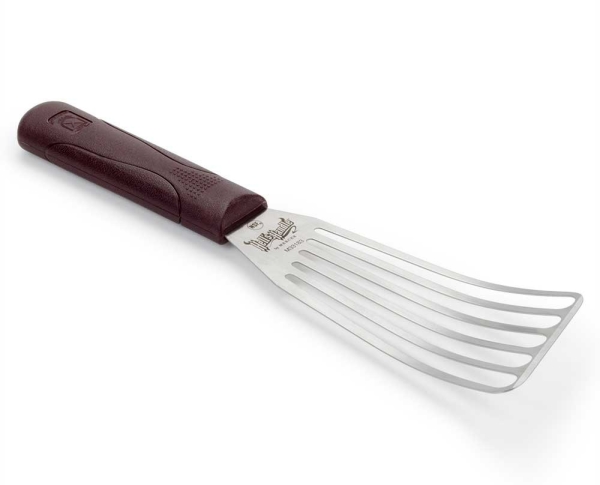 As I've mentioned in the past, the best tool in my kitchen is my cast iron skillet. My cheap metal spatula kind of sucks though, so I've been on the lookout for something better. Thankfully, The Sweethome did the leg work for me by testing a bunch of spatulas and naming the Mercer Hell's Handle fish spatula ($23) as their top pick.
Despite its name, this spatula isn't just for flipping fish—it works just as well with burgers, steaks, stir-fry, cookies, casseroles, lasagna, and more. The combination of its shape, thinness, and flexibility allows it to wriggle underneath foods without disfiguring them, but it's also strong enough to lift relatively heavy foods with no problem.
As The Sweethome notes, you might want to pair the Mercer fish spatula with the LamsonSharp Easy-Entry turner ($16) if you enjoy smashing foods (such as burgers and grilled cheese), or if you ever use your spatula to cut up a pan of brownies. The latter is better designed for those types of things.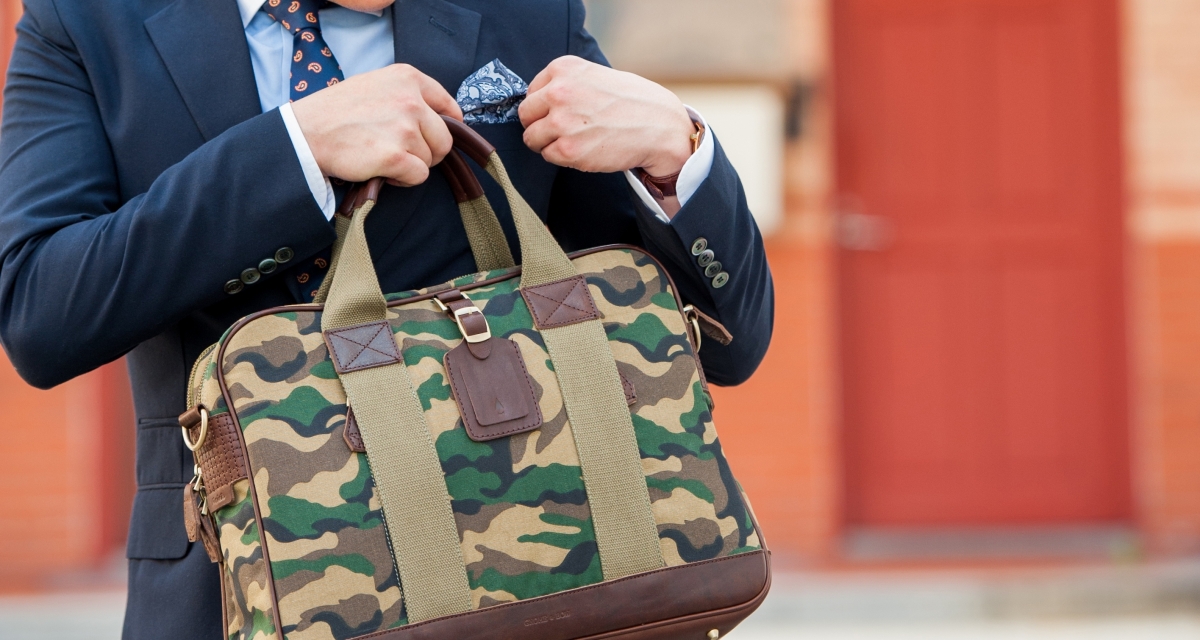 "What if bags could be more? What if bags could tell stories?"
This is the question Quanda Ong asked himself in May 2013, when he quit his banking job to found fashion company Gnome & Bow. This mindset led him to develop an imaginative brand that focuses on making great bags and other accessories that use clever, subtle details to tell a story.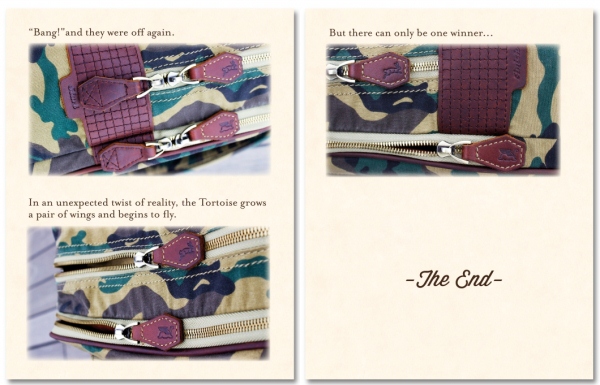 After months of designing and prototyping, he's finally ready to put The Hare and the Flying Tortoise collection into production. The collection consists of a folio, a briefcase, a duffel, a backpack, a cardholder, a card sleeve, a billfold wallet and a bracelet. The bags and folio are available in three styles (not just camo as pictured above).
Each item is made from top-notch, durable materials—such as full-grain leather and 100% cotton twill—and you'll find the hare/tortoise story on nearly all of them.
To get this project off the ground, he has turned to the Pozible crowdfunding platform. They've already reached 2/3 of their funding goal, and there are still 24 days to go. The various backer reward tiers earn you items from the collection at discounted prices, so now is your chance to get in on some awesome stuff before it goes to market.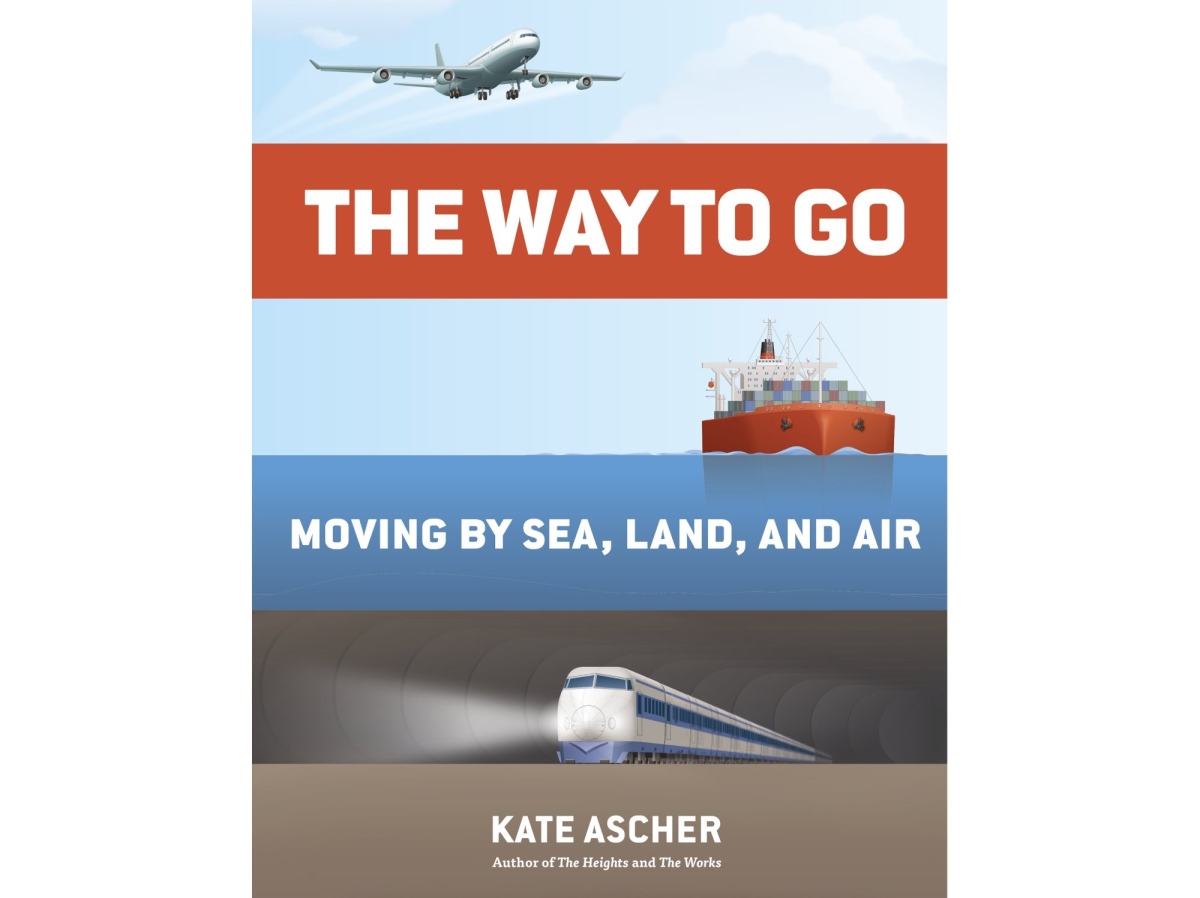 If you're the kind of person that likes to know how the infrastructure all around you works, then you're gonna love Kate Ascher's books.
In 2007′s The Works: Anatomy of a City, she showed us the myriad factors that keep a city like NYC running every day. You find out all sorts of interesting things: how electricity makes its way from the power plant to your home outlet, how traffic lights are coordinated, how the mail gets processed, and a lot more. These facts are accompanied by excellent illustrations that even a kid can understand.
And now, she has just released a new book called The Way to Go: Moving by Sea, Land, and Air that explores the world of transportation. This time around, you get to learn how helicopters actually fly, how planes and ships navigate, what keeps bridges from falling apart, what happens when lightning strikes a plane, the way airports manage local airspace, and much more.
Just like the last book, The Way to Go is chock-full of rich illustrations. If you need an example, Slate has an excerpt you can check out. As you will see, these are great reads for curious people young and old.
The Way to Go is available from Amazon for $26, and only as a hardcover. The Works: Anatomy of a City is a $14 paperback.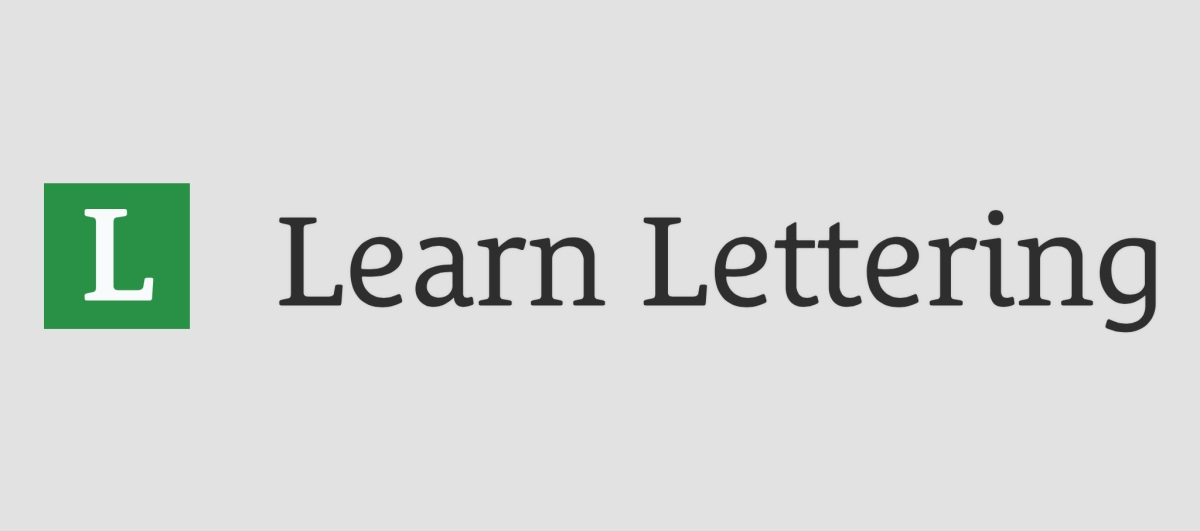 Sean McCabe, the guy who designed the awesome 'Influence the World' poster (amongst many other things) has put together a set of video courses to help you become a hand-lettering artist yourself.
In these videos, Sean shows you how to craft a hand-lettered composition from start to finish, including lots of tips on technique and style. In the more advanced lessons, he talks about how you can turn your newfound lettering skills into a business.
There are three course levels to choose from, based on how much you want to get out of these lessons:
Starter: 1 course, 5 videos ($29)
Intermediate: 3 courses, 17 videos ($79)
Master: 10 courses, 50 videos ($249)
Head over to Sean's classes page for more details about the contents of each course level.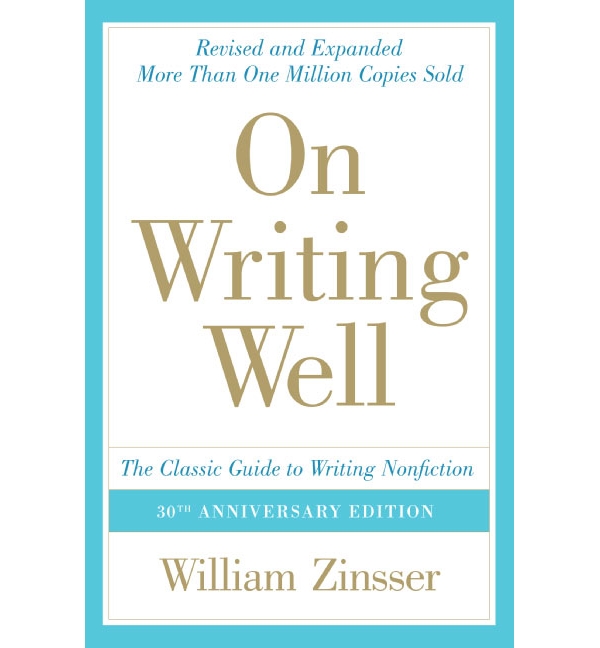 William Zinsser's On Writing Well—much like The Elements of Style and Stephen King's On Writing—is one of those books that gets recommended to all writers sooner or later. And for good reason.
Zinsser has been in the writing business a loooong time (nearly 70 years, in fact). He's taught classes and workshops, worked as a journalist, and authored nearly 20 books on a variety of topics. When he gives writing advice it's best to listen up, and On Writing Well is chock-full of that advice.
Where The Elements of Style comes across as dry and stuffy, On Writing Well is warm and inviting. Sure, Zinsser provides some concrete rules to abide by, but he also admits that it's okay for an experienced writer to break those rules sometimes.
On Writing Well is available from Amazon in paperback form ($9) and as a Kindle edition ($8.50).
More tools and toys on the next page →