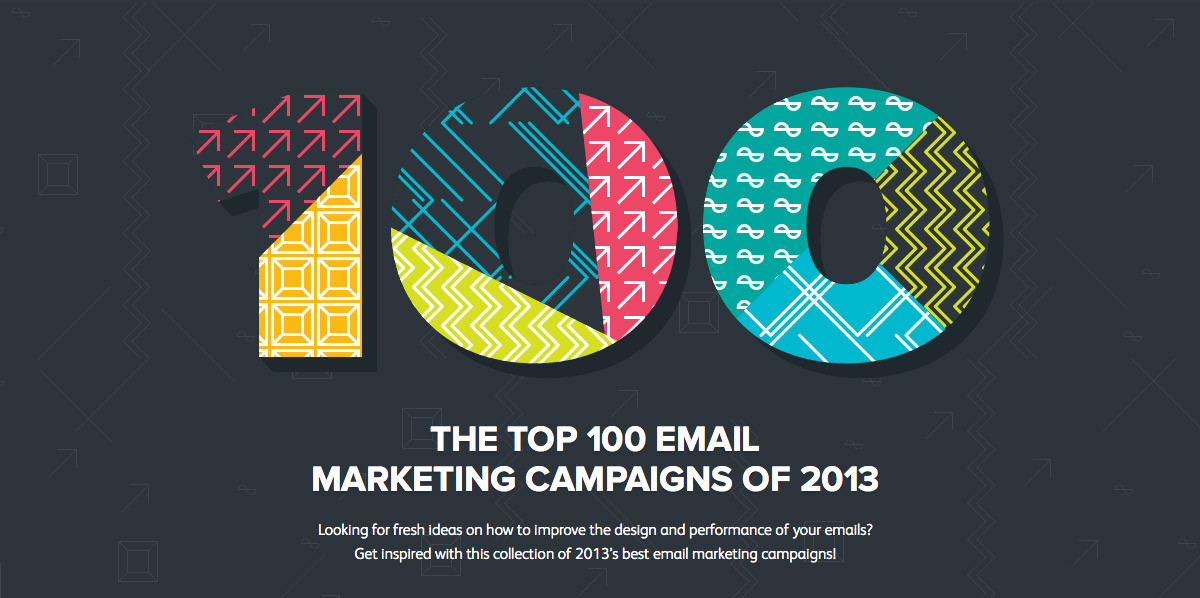 Designing emails that look beautiful, render perfectly and drive strong response is increasingly difficult. That's why Campaign Monitor compiled the top 100 emails of 2013 into a free eBook, alongside tips on design and content. The Top 100 Email Marketing Campaigns eBook features brands like Fitbit, SmugMug, Panic and includes:
High performing newsletters with open rates of more than 50%.

Examples of great layouts & responsive designs.

Emails that go against best practices and still drive top results.

Campaigns that saw open rates improve by 20% after A/B testing, and more.
Check out the free eBook at campaignmonitor.com/top100.
Campaign Monitor makes software that lets you create and send beautiful emails. Today more than 800,000 designers, agencies, and amazing companies across the globe rely on Campaign Monitor to manage their email marketing.
* * *
Our thanks to Campaign Monitor for sponsoring the RSS feed this week.

The Think Tank TurnStyle 20 is a sleek and practical sling bag designed to hold a standard DSLR camera, along with several lenses and plenty of other accessories. There are tons of little pockets throughout the bag for pens and memory cards and whatnot, along with a larger pocket on the back side that can comfortably hold a full-sized iPad. Watch this video review to get a better idea of how much the bag can hold.
When it's time to go shooting, the TurnStyle 20 converts to a beltpack so you can easily get your gear in and out of the bag. Either way you wear it, the bag is quite comfortable even for long shoots. It'll run you $100 on Amazon.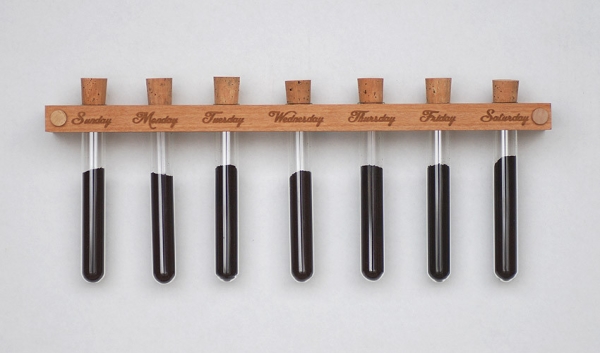 Like it says on the tin, this is a rack that lets you store and display a week's worth of coffee. Each day of coffee is represented by a test tube, which seems fitting.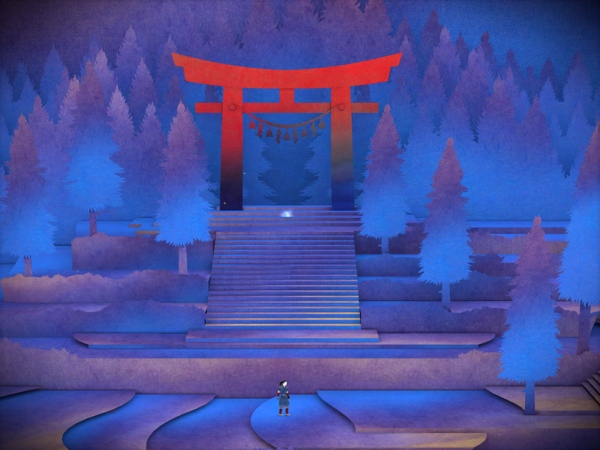 Tengami is a new game for iOS (universal) that places you in the role of a samurai who must explore a mystical pop-up book world. In this world, you are able to "page" through various backdrops and interact with the various elements on-screen. It sounds a little strange on the surface, but it's actually quite relaxing and enjoyable.
The textures in Tengami are based on a real Japanese paper called washi, which adds a lot of beauty and depth to the game. The soundtrack is also very pleasant and atmospheric. To get a better sense of the game, watch this video.
Tengami is $5 on the iOS App Store. I highly recommend it.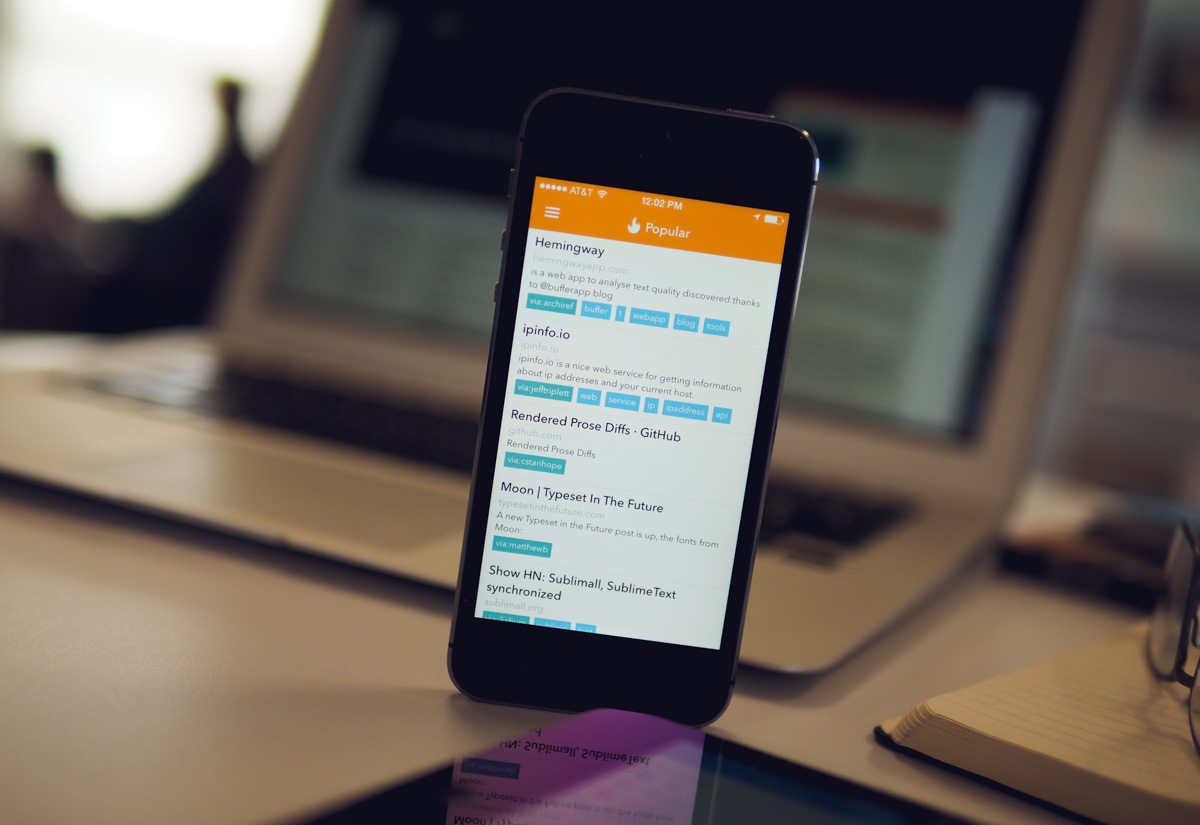 This won't be the first time we've talked about Pushpin for Pinboard, but I wanted to bring it up again for a couple of reasons:
The release of Pushpin 3.0 a few weeks ago brought a completely overhauled interface to the app (particularly noticeable on iPad), along with lots of new features, such as renewed TextExpander Touch support and the addition of full-text search capabilities for those of us who have the Pinboard archival upgrade.

I was recently invited to write an article for our sister site, The Sweet Setup, about the best Pinboard app for iOS. (Spoiler alert: Pushpin won.)
I invite everyone to go read that TSS article, because it describes all the reasons why Pinboard users should check out Pushpin. I've gotten some reader feedback about Pushpin's $10 price tag, and although I think it's worth the money, I understand why people would be hesitant.
If you can't swing the $10 on something like this, but you still want an awesome Pinboard client, Pinswift is also very good and it's only $5.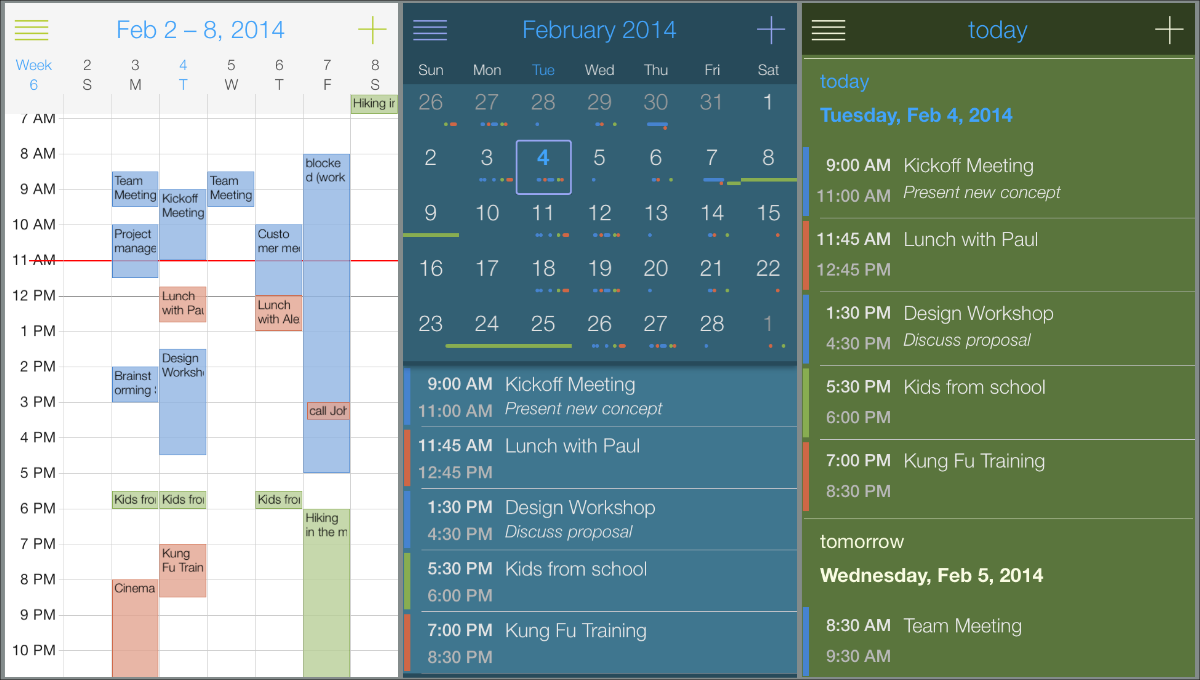 Finally, a calendar app for iOS that is a real tool, not a toy.
Appoint 2.3 is primarily aimed at people with busy schedules and little time. The app's clever auto-completion engine prefills information based on past events. That means less typing in favor of a few, quick swipes. Awesome.
Enter time naturally ("9-12am", "1:30pm"), even in international locales

Discover scheduling conflicts and resolve them in a tap

Drag & drop to reschedule or duplicate events

Powerful search and filter functions in any field, and any view

Works with iCloud, Google, Exchange, or any service supported by iOS
Appoint sports professionally designed color palettes that fit in beautifully with iOS 7 — or you can create custom themes yourself. Version 2.3 just released.
* * *
Our thanks to Appoint calendar for sponsoring the RSS feed this week.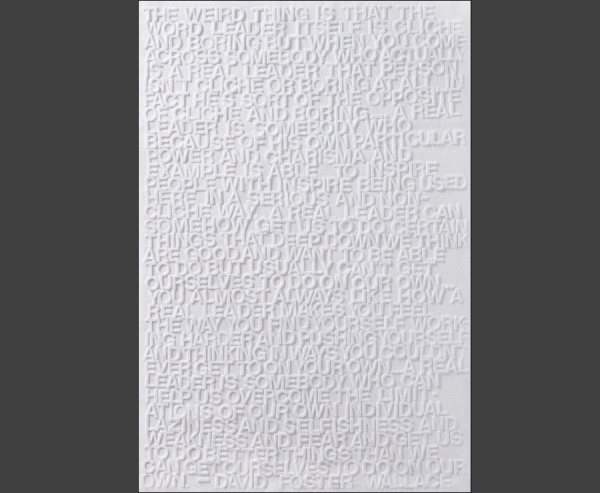 This Friday—February 21, 2014—would have been the 52nd birthday of one of my favorite essayists, David Foster Wallace. To celebrate the occasion, designer Debbie Millman teamed up with Brain Pickings to capture a passage he wrote about leadership, both in print form and as an audio reading recorded by Millman herself.
Millman originally created the print as a handcrafted felt-on-felt piece for the upcoming HOW Design Live Conference, but she has also made the artwork available as a high-quality print ($20-$49, depending on which size you choose), with all proceeds going to the National Suicide Prevention Hotline.
The print contains an abridged version of Wallace's quote, but you can read a transcript of the full passage and also listen to the audio reading here. It's a perfect thing to hang up in your home or office, where it can inspire you while you work.
(If you enjoy this particular quote, consider buying the book it was a part of: Consider the Lobster and Other Essays.)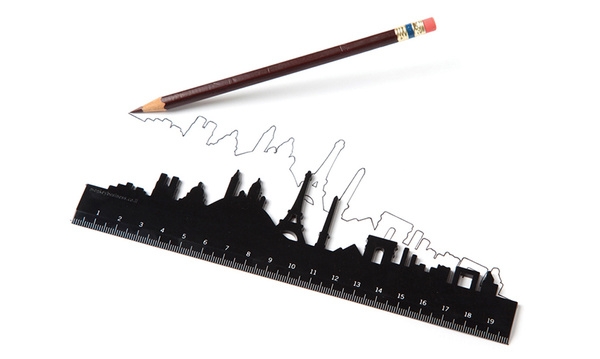 It's a standard metric ruler on one edge (20cm), and a detailed city skyline stencil on the other. There's not a whole lot else I can say, other than that it looks awesome. They've got stencils for London (my favorite), Paris, New York, Berlin, Amsterdam, Toronto, and Jerusalem. Each one goes for $9.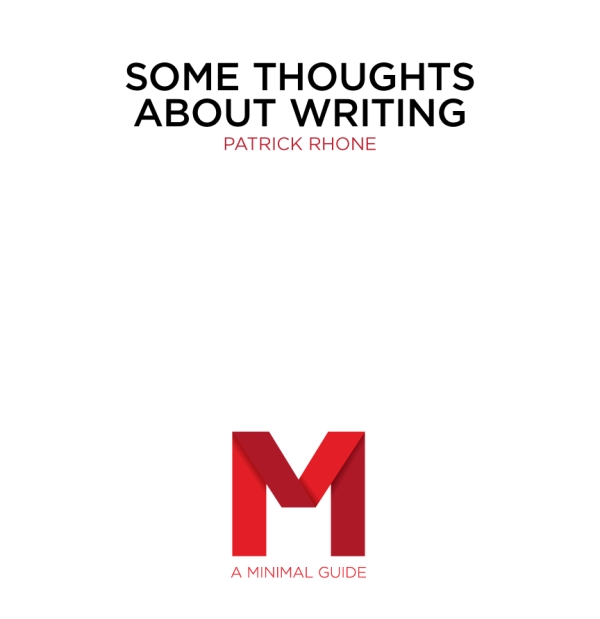 My friend Patrick Rhone has just released another one of his "living guide" eBooks, this one titled Some Thoughts About Writing.
In it, he discusses what it takes to be a successful, professional writer, and provides some excellent tips along the way. It's a "living" book because it will likely receive updates with new content in the future, all of which are absolutely free to existing customers.
The book is only $5, so treat yourself to a lovely weekend read and support a great writer at the same time.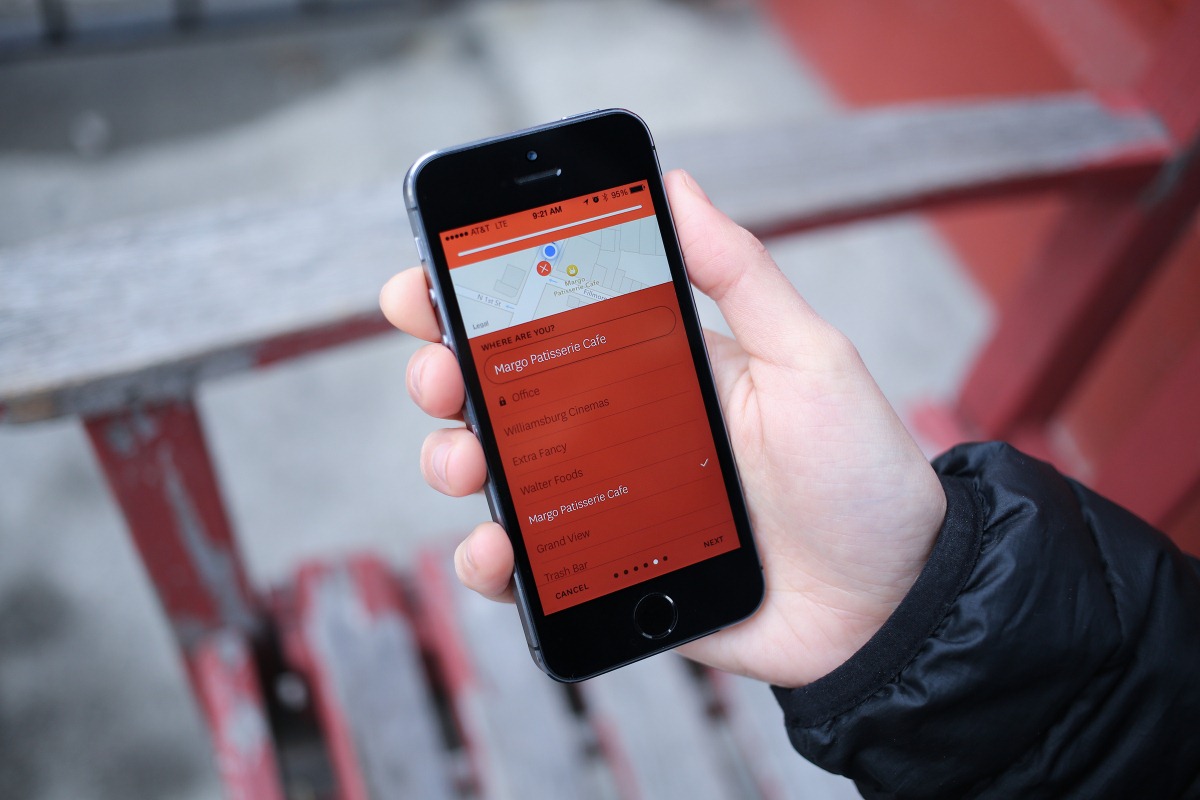 After our editor Shawn Blanc recently wrote about a new iPhone app called Reporter, I decided to check it out for myself. It's certainly a neat idea—throughout the day, it will randomly ping you with a short survey about where you are and what you're doing at that moment. (It comes with a built-in set of questions, but you can add questions of your own if there's something you'd like to track in particular.)
Over time, it analyzes and visualizes this data for you, presenting you with interesting metrics about your life you might otherwise never think about. It's all private, and the data never goes anywhere unless you choose to save it to Dropbox, or export it to CSV or JSON format. You could use it as a standalone journaling app of sorts, but I think it's even better when paired with Day One.
Reporter is $4 on the iOS App Store.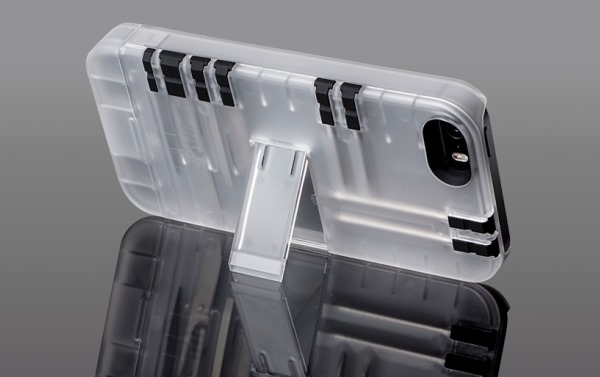 When I was a kid, my dad was always stressing the importance of carrying a multitool. "You just never know when you're going to need one," he would say. He was often right too, but the habit never really stuck with me for whatever reason.
But maybe that could change if I had something like the In1Case. It's an iPhone case that has several tools tucked away throughout:
2 screwdrivers (Philips and flathead)
2 ball point pens (red ink and blue ink)
Nail file
Pair of tweezers
Scissors
Toothpick
Kick stand
It retails for $45 and comes in three colors: black, white, and clear.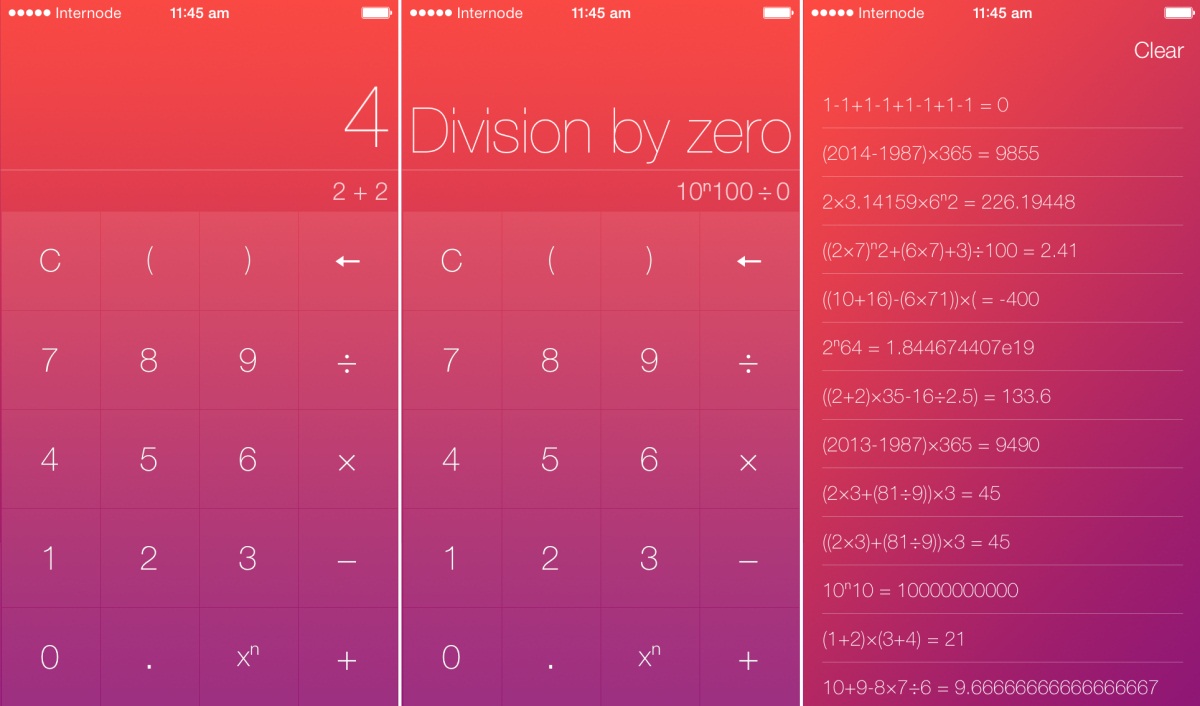 My buddy Andrew J. Clark (of The Menu Bar fame) just released his gorgeous, first-ever iPhone app, Numerical.
The tagline for the app is "A Calculator Without Equal", which is not only clever from a marketing perspective, but also true because the app does not have an 'equals' button. It simply calculates answers on-the-fly, and lets you use swipe gestures to undo, redo, or archive an answer for later reference.
The app also has a certain charm to it, with helpful animations and pleasant sound effects throughout (you can see it in action here). It will even give useful error messages, like if you try to divide by zero, as seen in the center screenshot above.
Andrew obviously spent a lot of time considering the little details, and Numerical has now replaced the stock iOS calculator app for me. The app is only $3, so go get it and support a brilliant guy.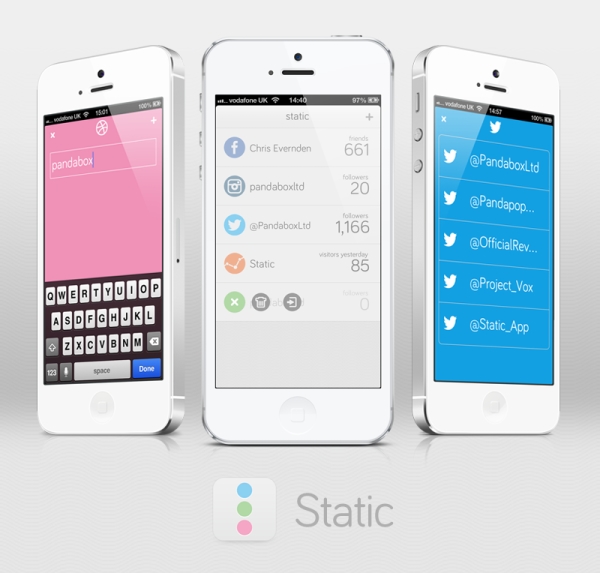 I use FeedPress to provide the RSS feed for my site. Although they have a decent responsive page for checking subscriber stats from my iPhone, it can be a little difficult to interact with sometimes (particularly the subscriber graph). A native iPhone app would be more preferable, and today I got my wish with the latest update to Static.
It tracks statistics from all sorts of services—Facebook, Twitter, Google Analytics, and more—but for me the most important feature is its FeedPress dashboard integration. Static ties into the FeedPress API to give you a nice readout (including its own graph) for your RSS subscriber count, as well as a breakdown of the RSS services used to read your site. You can see what it looks like in this FeedPress blog post.
Static is just $2, and there's an ad-supported free version as well, if you'd like to try it out before buying.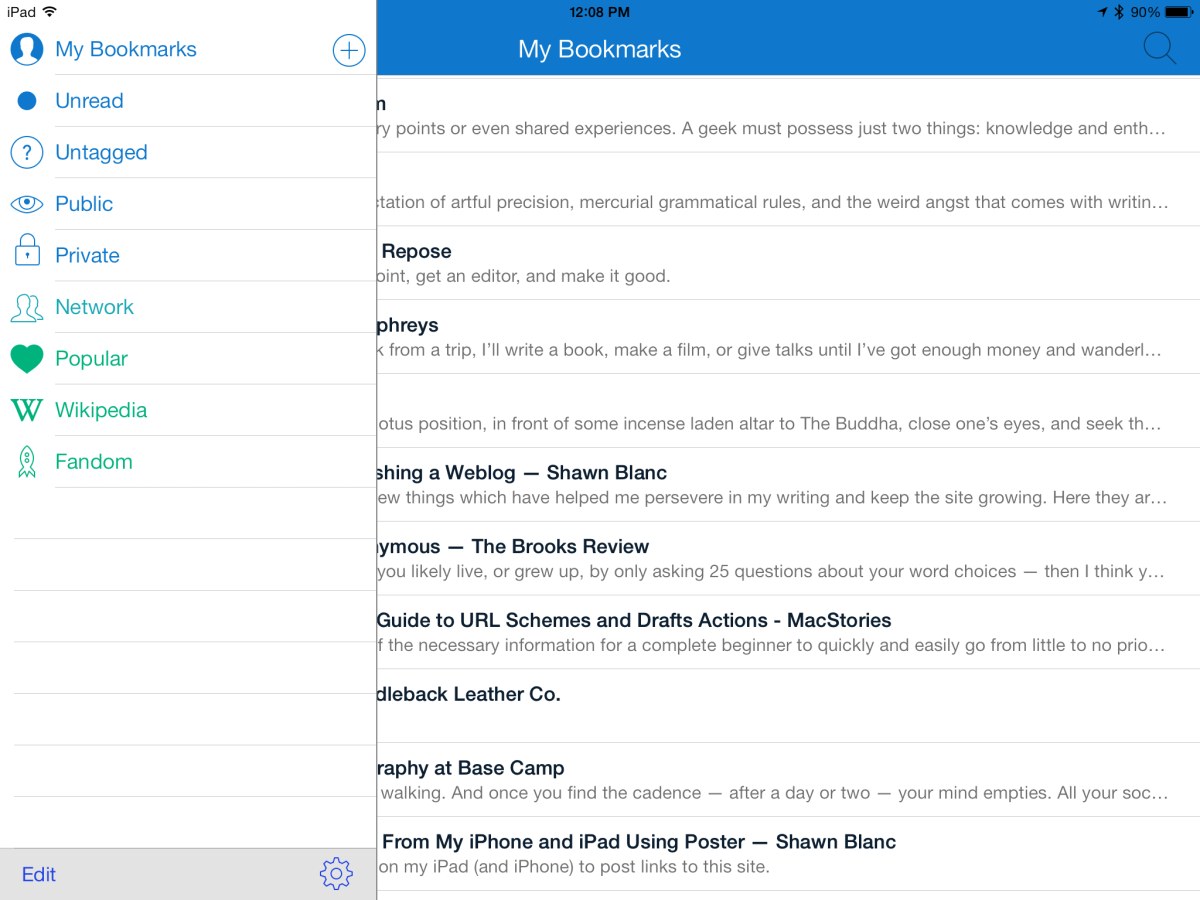 Pinswift has been one of my favorite Pinboard clients for the iPhone ever since it released a couple months ago. It has a lovely, simple interface, with robust features for power users beneath the surface. Some of these advanced features include x-callback-url support, saved searches for tags and whatnot, and full-text search (if you've paid for the Pinboard archival account upgrade).
And now, Pinswift has updated to be a universal app, so iPad users may rejoice. The fact that it used to be iPhone-only was one of my only quibbles with the app, but no more. (If you're wondering, the sidebar isn't always hovering over your bookmarks as shown in the screenshot above. I just wanted to capture it because I think it's pretty.)
If you've not given Pinswift a shot before now, it's only $5 on the App Store. I'd recommend it to any Pinboard user.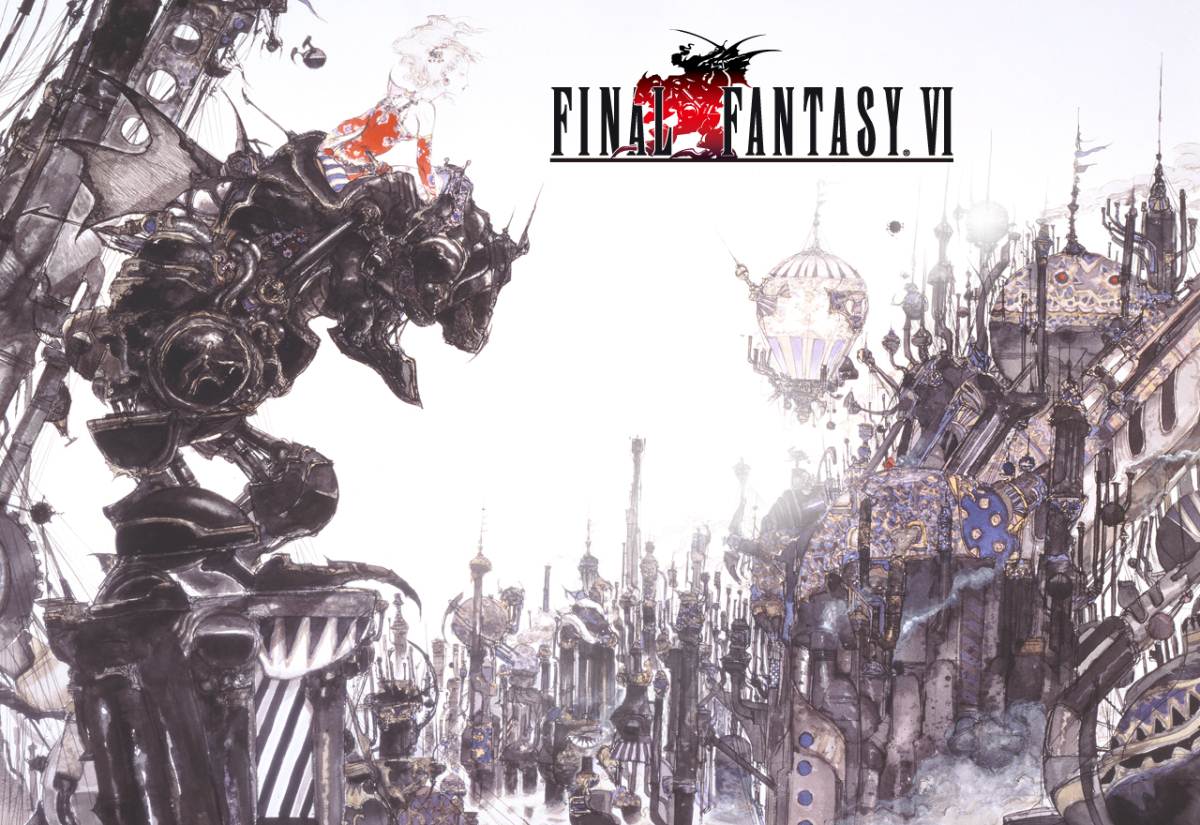 Well this is certainly a blast from the past. Nearly a week ago, Square Enix quietly released Final Fantasy VI to the iOS App Store, and I only heard about it yesterday. This isn't just a basic port of the classic SNES game either, they've revamped most of the graphics and several in-game mechanics.
Here's an example of the new character sprite designs: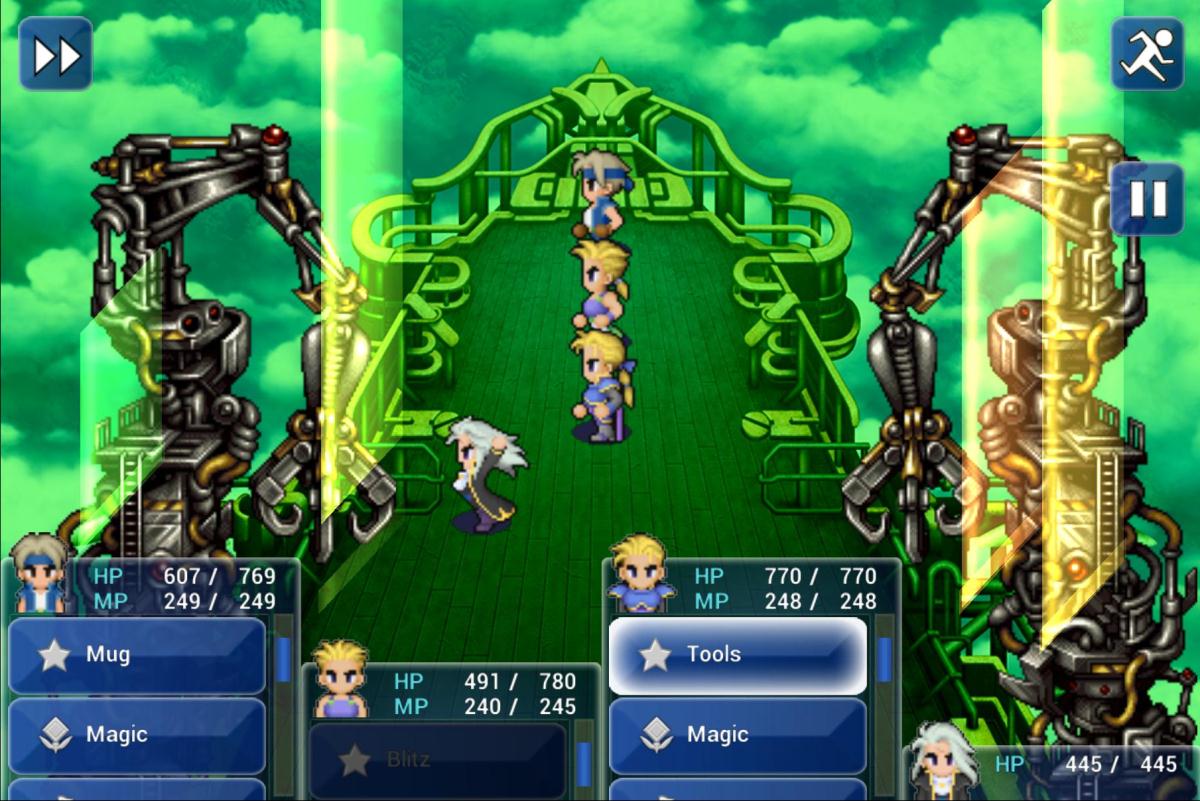 I can already tell the updated graphics are going to cause some controversy with many old-school FFVI fans, but I'm fine with the changes. Honestly, the most important part for me (as with all Final Fantasy games) is the soundtrack, written by Nobuo Uematsu. Thankfully, the soundtrack is in full form here, and there's even a 'soundtrack mode' for listening to any of the tracks whenever you want.
In true Square Enix fashion, this is not a cheap game. It's going to run you $16, but if you're a die-hard FF fan like I am, I doubt this will perturb you too much.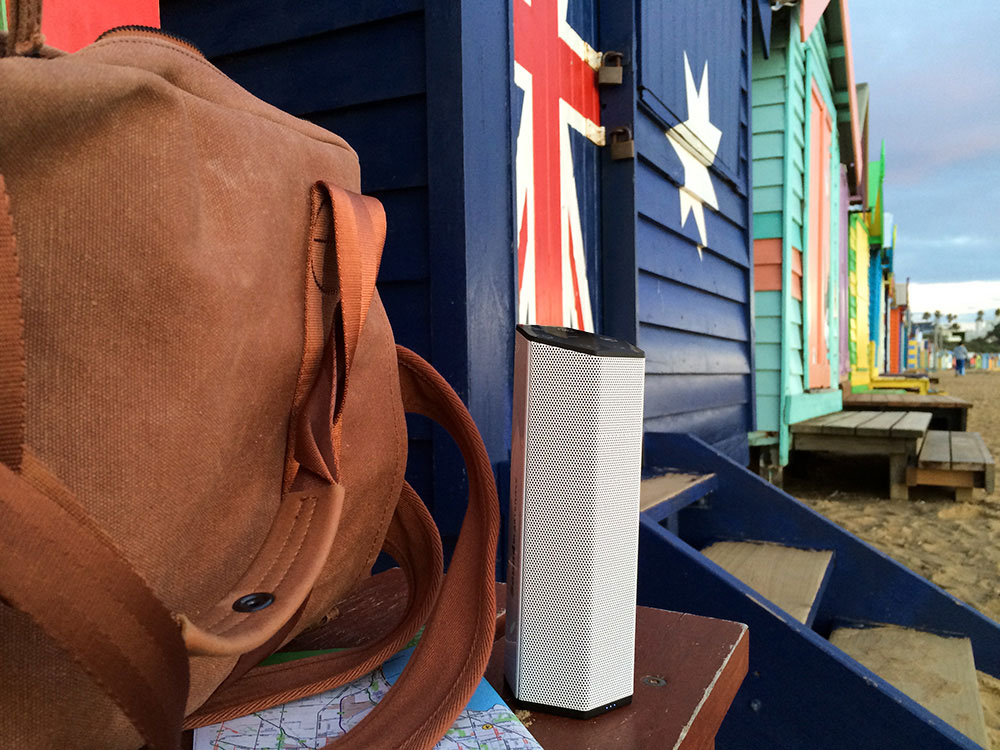 Imagine your wireless speaker, on steroids.
Each AXX 200 is a Bluetooth wireless speaker + Sound Blaster audio processor. This means a portable wireless speaker with power for real-time audio enhancement.
Intelligence. That's what the AXX 200 brings to the table for you.
Make a call. Listen to music. AXX 200 intelligently adjusts the audio settings for you.
The Sound Blaster Central App for your iOS or Android device places the control in your hands.
Built-in quad array microphone — That's FOUR microphones in a single wireless speaker for 360° of clear, unmatched audio pickup for voice calls and recording.
A wireless speaker that automatically cancels out noise during voice calls. For real.
It's for work, it's for play.
It can be everything you need it to be.
* * *
Our thanks to Creative Labs for sponsoring the RSS feed this week.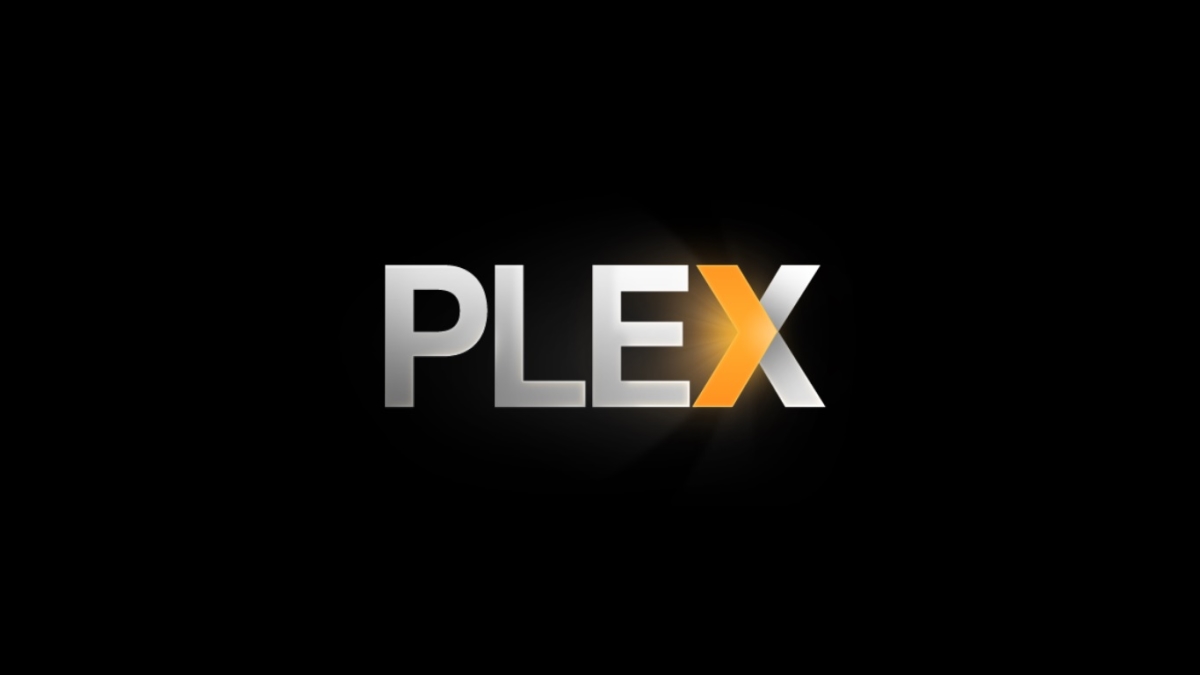 Plex is one of the better solutions out there for organizing and streaming your movies and music between devices. Sign up for a Plex account, put the Plex Media Server app on your Mac, and then you can use the iOS app to stream your stuff from anywhere in the world. The iOS app also allows you to control the media being played on any Plex-enabled big screen.
If you've never given Plex a shot before, now's your best chance because the iOS is currently on sale for $2, down from $5.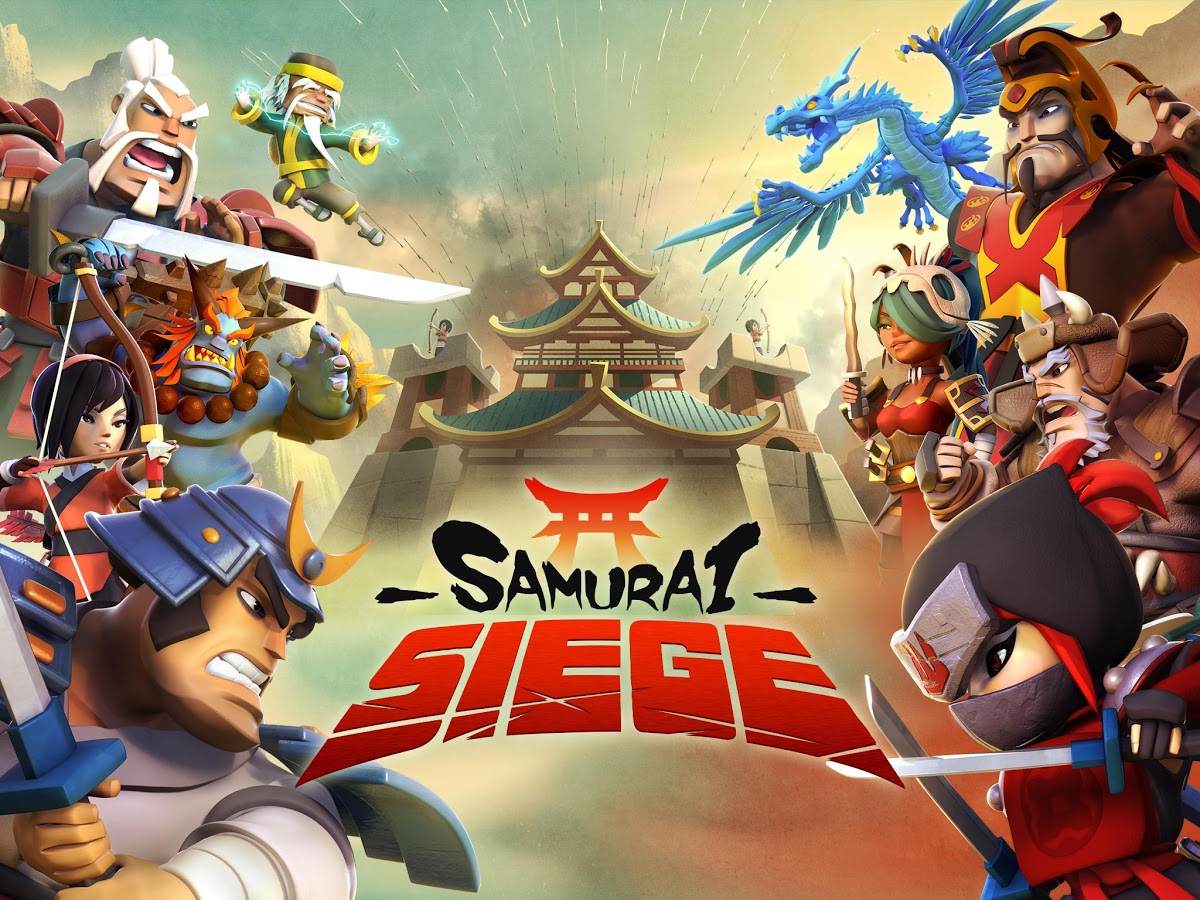 Chances are, if you're someone who enjoys playing strategy games on iOS, then you're already familiar with Clash of Clans. Although I enjoyed the first few days of playing it, the only real way to have a good time is by using real money to purchase a bunch of in-game gems; otherwise, things just take way too long to build.
As luck would have it, just as I was getting sick of CoC, I happened to find a clone of the game called Samurai Siege. It's free to download so I figured, why not give it a shot? (I've always liked samurai and ninja more than vikings anyway.) I'm still having fun with it two weeks later, so I thought I'd recommend it here in case others haven't heard of it yet.
Like CoC, Samurai Siege has you building up a home base with defensive turrets and production centers, and you can attack other players' bases in order to steal their resources, gain special loot, and earn honor points. While CoC gives no real incentive to progress through the single-player missions, Samurai Siege has an actual storyline (albeit barebones) that unlocks new weapons and soldier types as you go along.
Samurai Siege also employs the use of IAP for in-game gems that speed up building processes and whatnot, but it feels more fair than with CoC. For starters, Samurai Siege gives you a lot more gems at the beginning of the game, and if you use them wisely they will last quite a while. They also have promotional deals from time to time that earn you even more gems for free.
Like I said, Samurai Siege is free to download, so check it out. If you enjoy it as much as I have, drop $5 on some gems and help the developers out.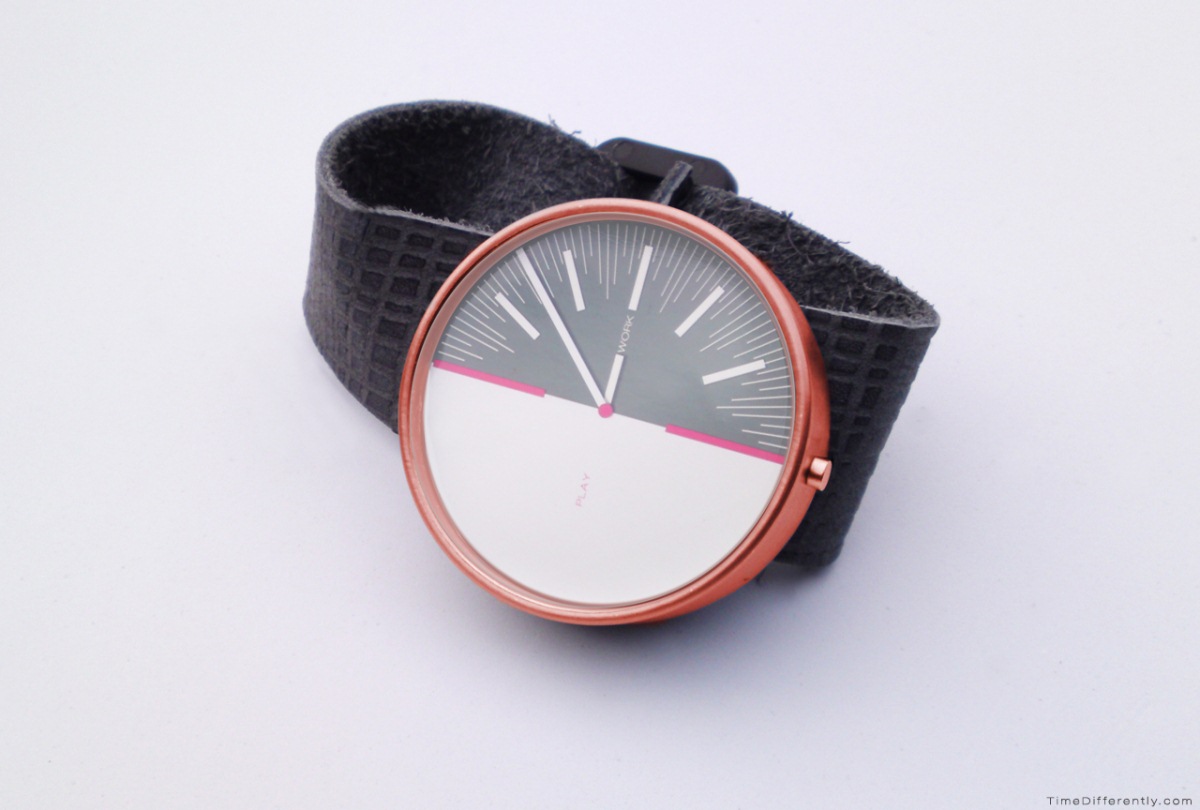 Balance Watch is a Kickstarter for a wristwatch that wants to help you achieve a better work/play balance. The right half of its face ("work") looks like a typical watch, with visible markers for hours 12-6 and minutes 0-30. The left half ("play") is totally blank, signifying that this is your time to do as you please.
You can focus on the minute hand and divide each hour into work and play, or use the hour hand to divide the entire day as such. Of course, you could achieve this effect with any old timepiece by covering half the face with a band-aid or piece of duct tape, but the Balance Watch is a far classier alternative.
Kickstarter rewards that earn you a Balance Watch start at $85 and go up from there.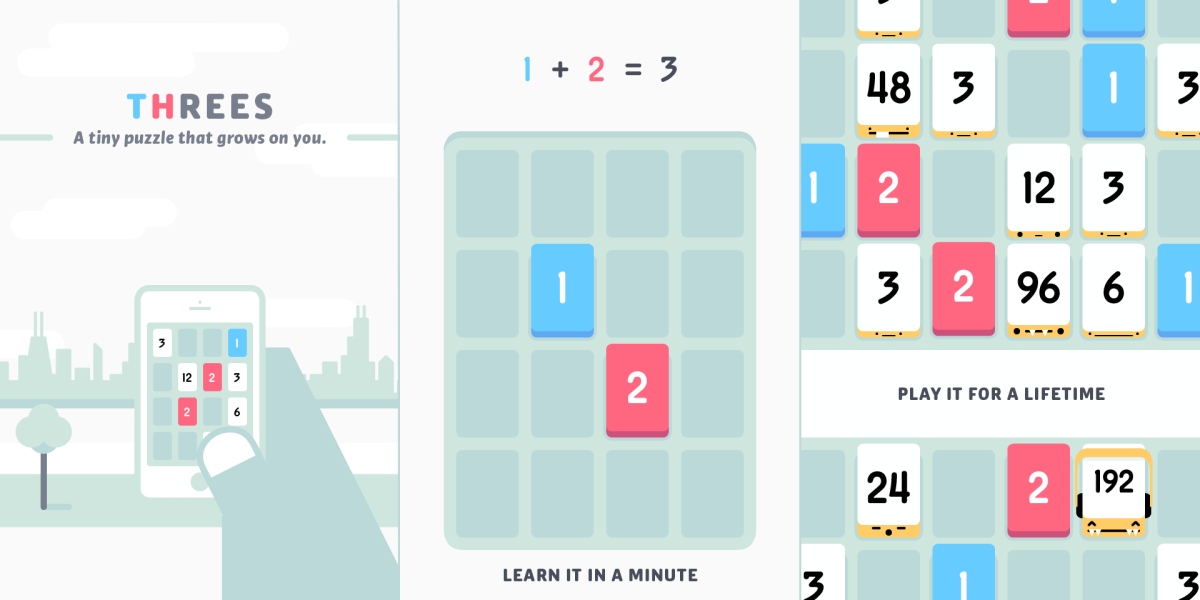 Occasionally, a well-designed puzzle game for iOS comes along that takes the tech community by storm. A while back it was Letterpress, and today it's a game called Threes!
Like Letterpress, Threes! takes place on a grid, it uses red, white, and blue game tiles (each of which has a unique character personality and voice), and it has charming animations and sound effects—but that's where the similarities end. Rather than trying to form words, you're trying to swipe the board up/down/left/right to combine numbered tiles into larger numbers without letting the board become too crowded with incompatible tiles to make any more moves.
Trying to write out all the rules here is way more complicated than if you just buy the game and go through the 30-second tutorial at the beginning. Just trust me when I say that you'll quickly be addicted and won't want to put the game down for at least a few days afterward.
Threes! is only $2 for a limited time, after which it will go up to…you guessed it…$3.
More tools and toys on the next page →