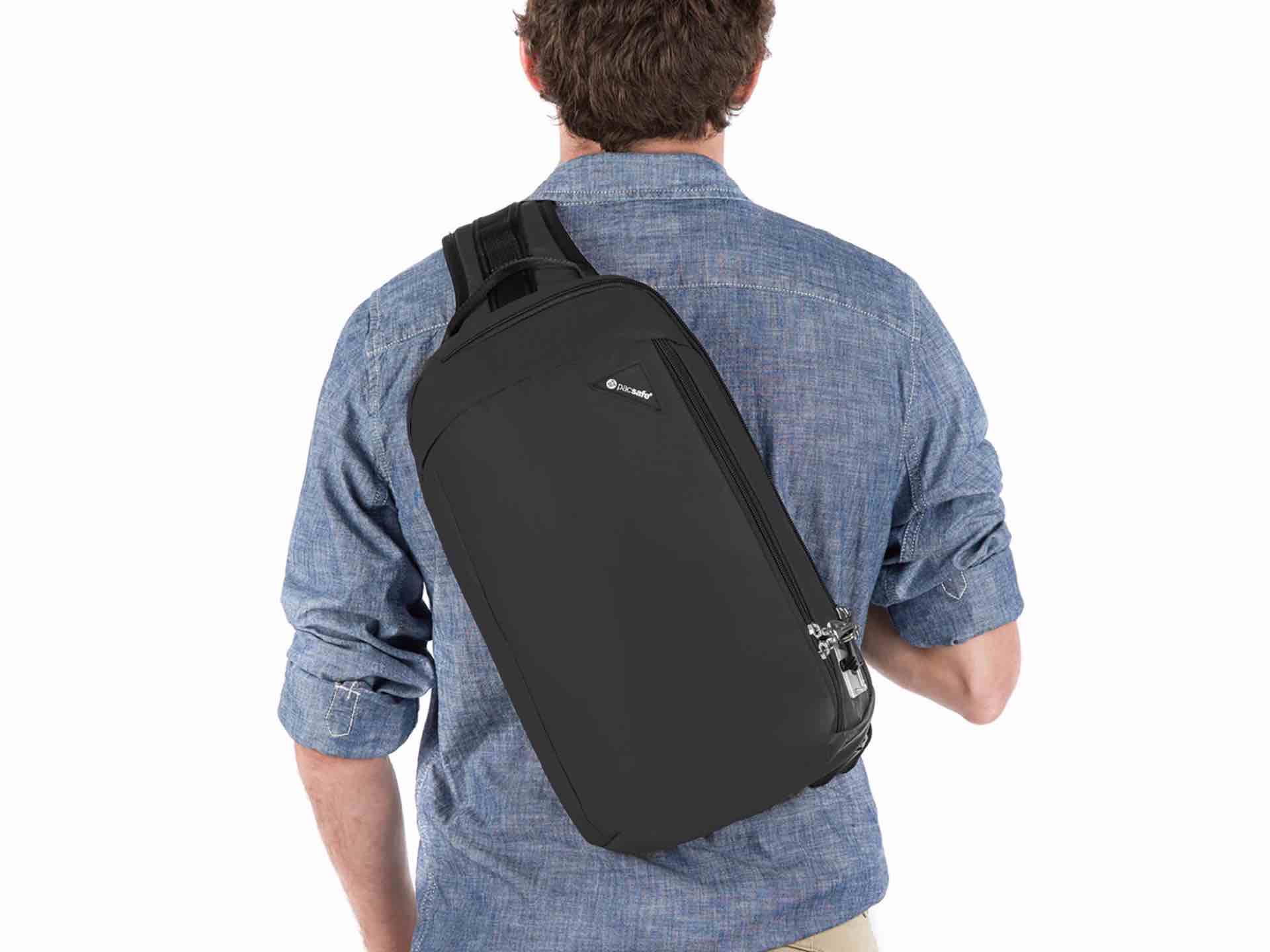 Pacsafe "Vibe 325" Anti-Theft Crossbody Pack
Traveling abroad is supposed to be this grand, life-fulfilling adventure, but you can't very well enjoy the trip if your belongings get nicked right out of your bag by a pickpocket. That's why you should go in prepared with Pacsafe's low-profile Vibe 325 pack, a crossbody sling with several anti-theft measures built in:
Lockable YKK zips that interconnect with one another (see video below) — with the option to clip on a small padlock if you have one — making it harder for someone on the street to walk up and surreptitiously unzip your bag. (It's crazy how good at that some people are.)
Stainless steel wire mesh (aka "eXomesh") built into the most commonly vulnerable areas of fabric, acting as a slashguard so would-be thieves can't just quickly cut your bag open.
Slashguard shoulder straps reinforced with hidden stainless steel wires. Because sometimes thieves don't even try to be sneaky, they'll outright cut your bag right off you and run. The jerks.
RFID-blocking pocket that protects your credit cards and passport against unwanted scans.
All of this comes in a slim, lightweight package with enough space inside to hold 13″ laptop (or 11″ tablet) plus your phone, a pen, your keys, and a few other travel necessities. You can wear the bag comfortably on your front or back, either of which will give you peace of mind knowing your goods are secure.
The 10-liter Vibe 325 comes in your choice of Jet Black ($64), Granite Melange ($67), or Blue Camo ($60). If you need something even slimmer, there's also the 2.2-liter Vibe 150 model ($56).