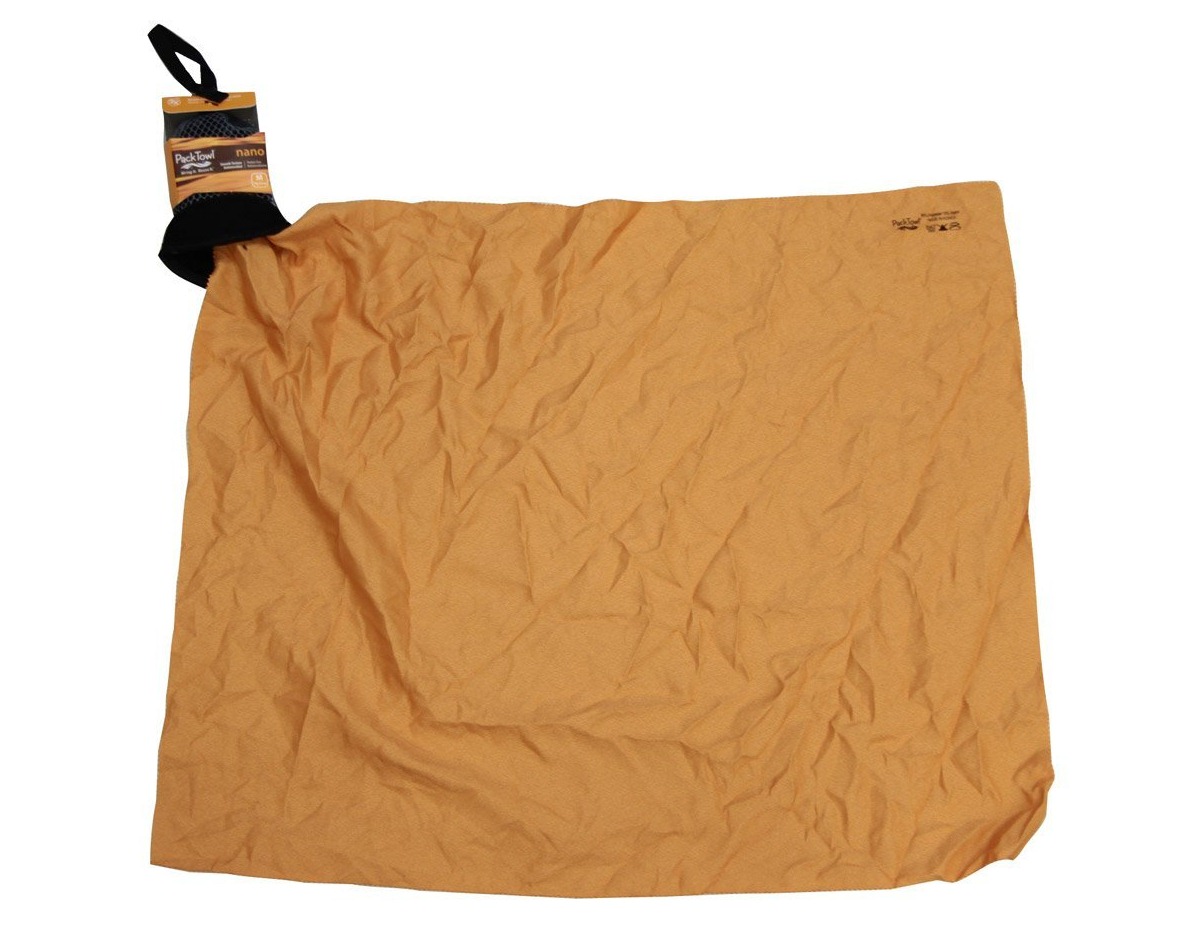 Packtowl Nano Light Towel
Anybody who's ever read Hitchhiker's Guide to the Galaxy will tell you: a towel is one of the most important and useful things a traveler can carry. And if you're going to have one with you at all times, the Packtowl Nano Light Towel is an excellent choice.
This thing can absorb just about any liquid you throw at it (up to twice the towel's weight) and it will wring out almost completely dry as if by magic. It can be used over and over for several days before needing a wash, and when not in-use, it can be easily stored in the included mesh bag (which has a nifty snap-on strap for attaching to other equipment, such as a larger bag or tent).
It's not meant to replace your bathroom towels, but it's perfect for camping and other sorts of travel, and even for cleaning your eyeglasses. I recommend picking up a few of the medium size, which are $11.55 each on Amazon.