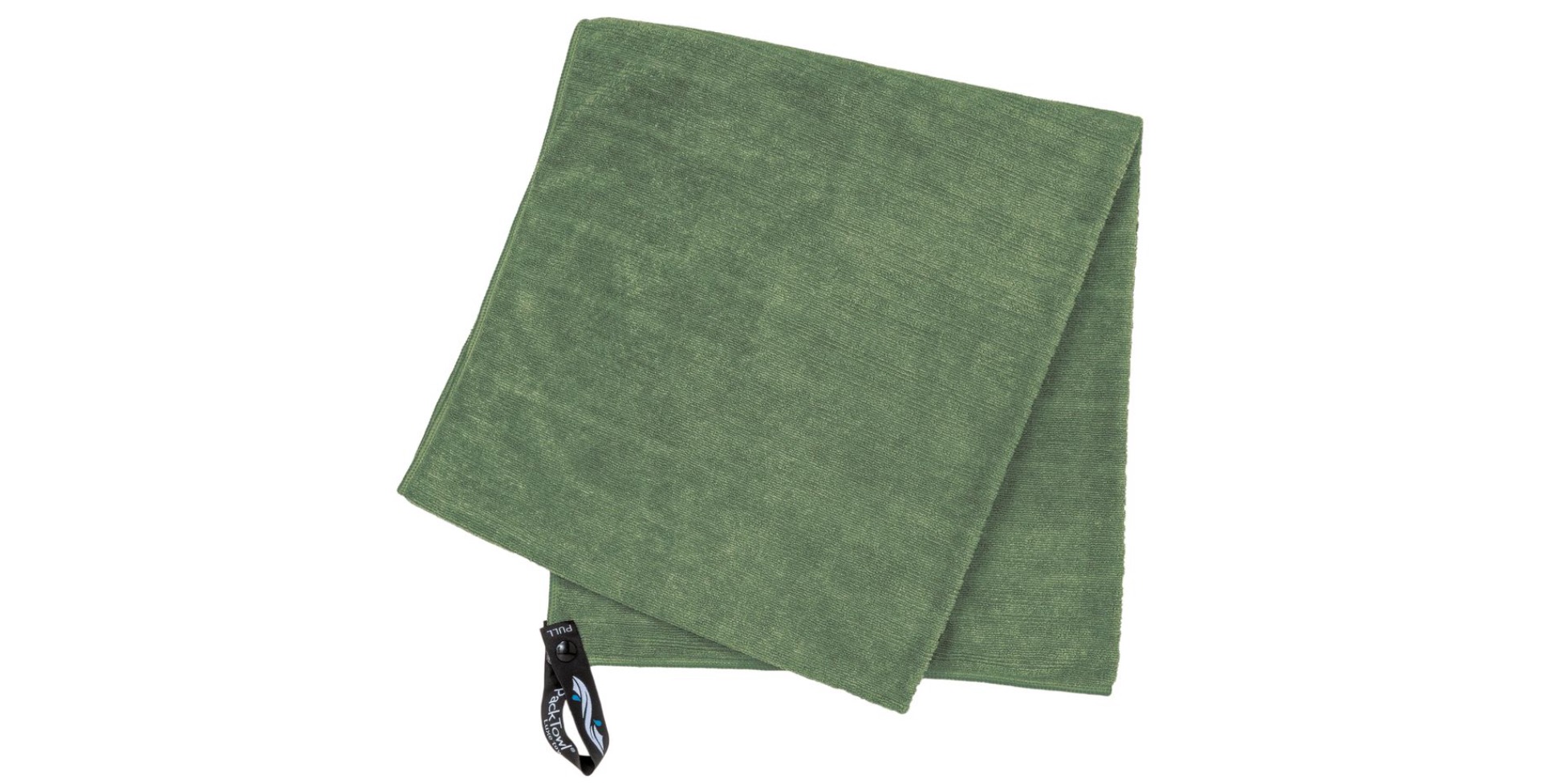 PackTowl Luxe Towel
Just because you like to go camping or travel a lot doesn't mean you have to give up all the comforts of home. The PackTowl Luxe is a microfiber towel that feels nearly as plush as a terry towel but is eminently more lightweight and packable. It's also highly absorbent, dries quickly, and is odor-resistant even after multiple uses or being left balled up while wet, as The Wirecutter discovered in their testing:
Not only did [the Luxe] dry the quickest of these towels, it was good at removing sand from the skin and didn't absorb dirt and mud into the fabric. It also didn't have any odor after the smell test. A few of the other thicker towels we tested simply reeked—testers used the term "rotten fish"—after a couple days crunched into a ball, but not the Luxe.
The PackTowl Luxe comes in a variety of colors and sizes, ranging in price from $9 to $45. Use it on the trail, at the gym, at the beach, or wherever else your travels take you.
If comfort isn't your number one priority but you still find it helpful to carry a small towel wherever you go, check out the PackTowl Nano.