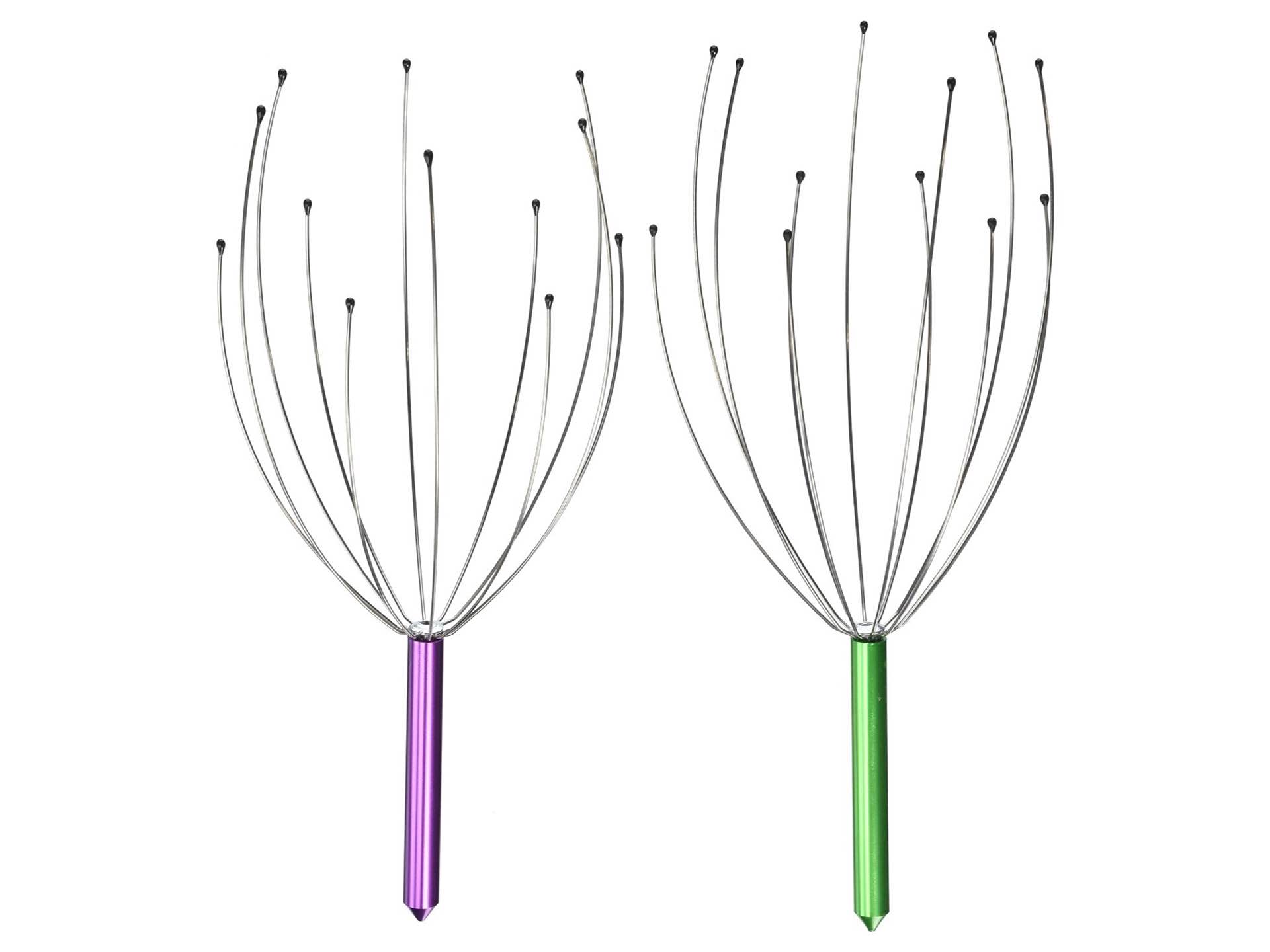 Pack of 2 Handheld Scalp Massagers
I've known several people in real life who have looked at scalp massagers like these and said something along the lines of, "Why would anyone use one of those?" or, "That alien-looking thing is going nowhere near my head."
Then they try one.
Then they get it.
I mean, you don't get reviews like this for no reason:
★★★★★ Fingertips of Angels

The law of diminishing returns does not apply to this product. It is every bit as euphoria-inducing as it is the first time you use it. Never before or since have I felt such serenity as I do when stroking my cranium with this majestic apparatus. A worldwide fundraising project to provide every man, woman and child one of these is the clear way to world peace.
Whether or not you already know the joys of scalp massagers, you'd be crazy not to pick up this pack of two. As I write this it's going for just $2.02 on Amazon (I've seen it as low as $1.89 in the past), and with free shipping. Just know that the ones you receive probably won't look exactly like the ones pictured.