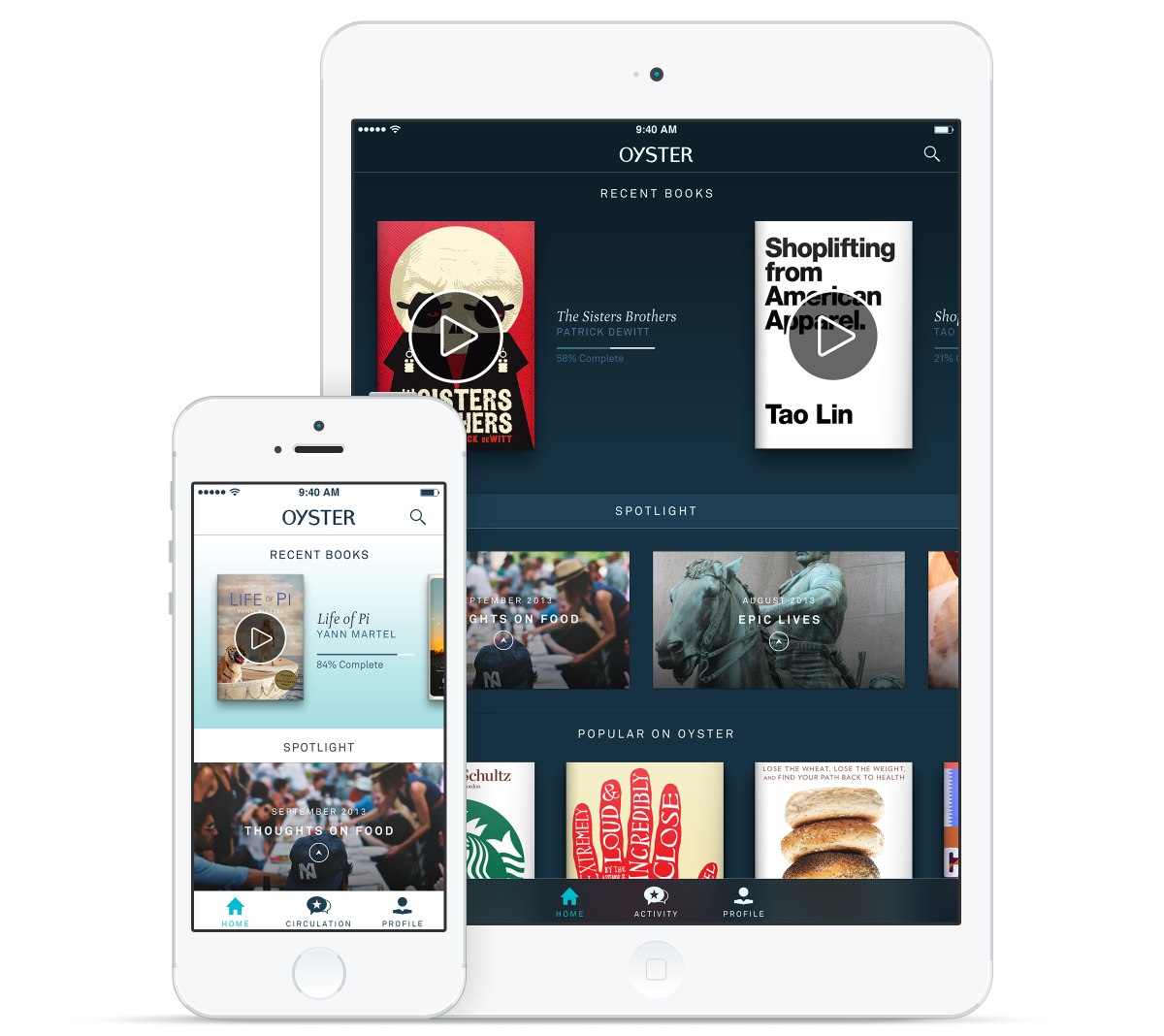 Oyster Books
Let's see…we've got Netflix for movies, and Spotify/Rdio for music, but what about books? Ah, here we go: Oyster Books. Imagine if you had could fit an entire library in your bag or pocket, with a personalized list of reading material put together by yourself — that's what Oyster Books is.
For $10/month (the price you might pay for a single ebook), you get unlimited access to over 100,000 books, and they've got an excellent selection of bestsellers and new releases to choose from. All subscribers gain access to a beautiful, universal iOS App for reading books on the go.
You can try out the service free for one month, so there's no reason not to give it a shot.