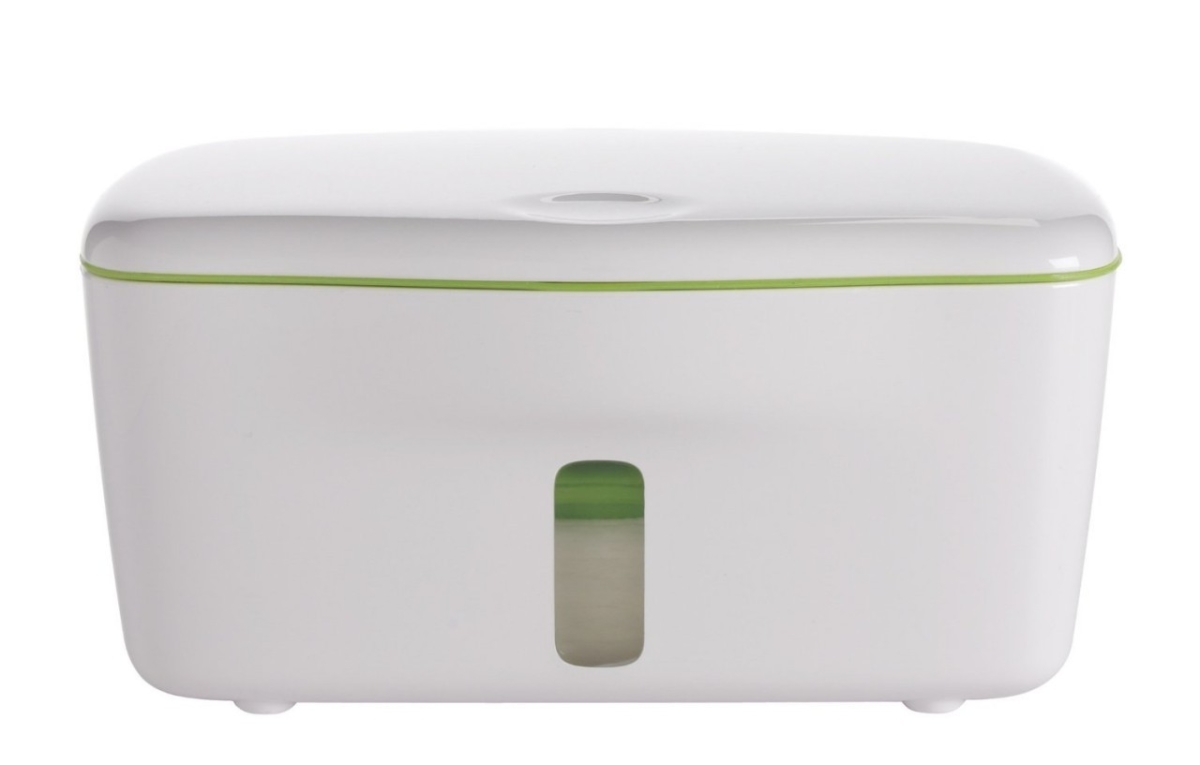 OXO Tot Perfect-Pull Wipes Dispenser
After Shawn's big announcement yesterday, I thought it'd be fitting to post about this wipe dispenser. With two kids doing diaper damage around the house, he's going to need it.
There are three factors that set the Perfect-Pull apart from those cheaply-made dispensers at the grocery store:
It's weighted.
It has non-slip feet.
It somehow (i.e. magically) keeps wipes from getting stuck.
Combined, these things offer true one-handed operation. Trust me, when your kid is thrashing around and giggling at your futile struggle, the last thing you want to be worrying about is fighting with the dispenser too. Get one from Amazon for $20 and it'll pay for itself pretty quickly.