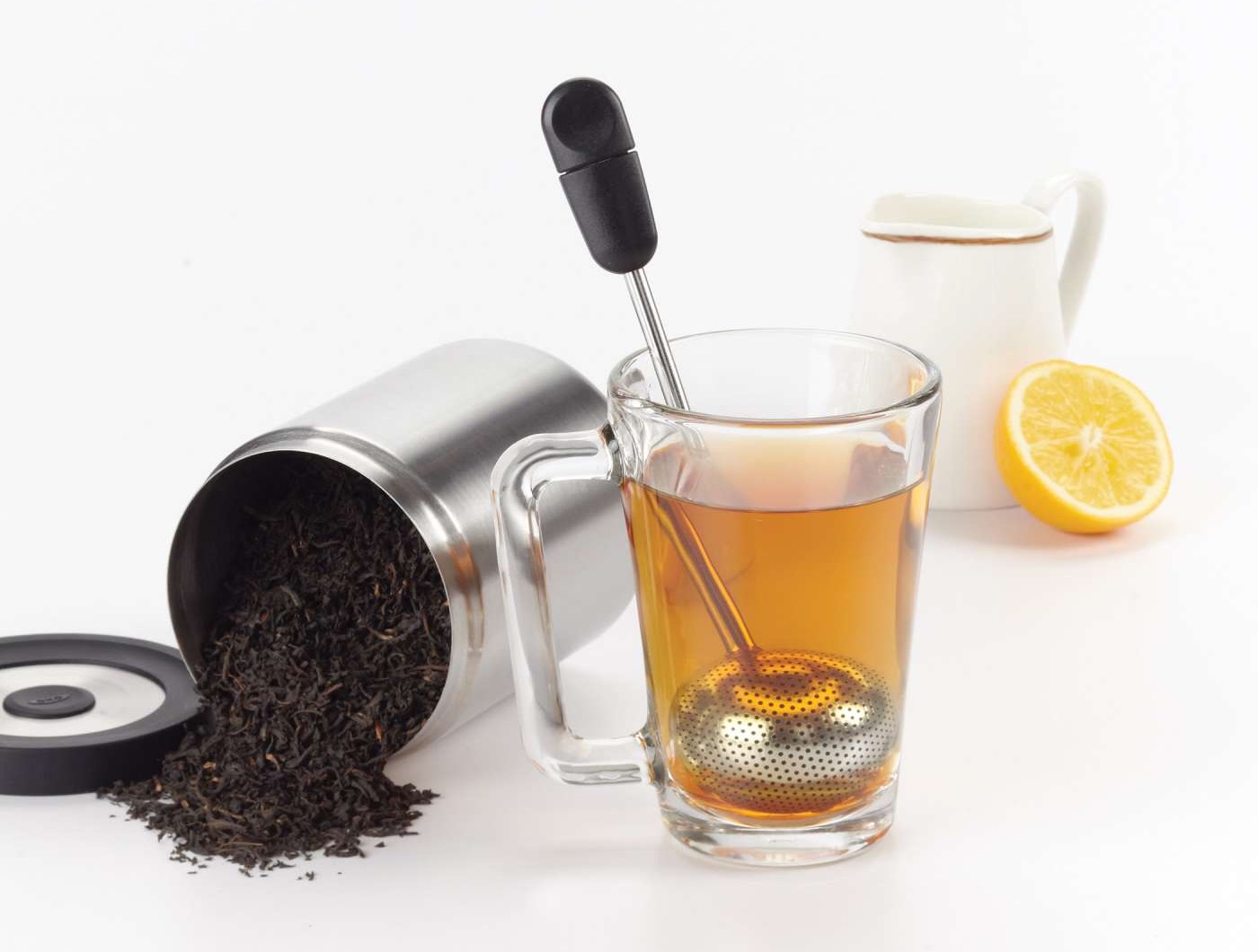 OXO Good Grips Twisting Tea Ball
For most of my life I've brewed tea primarily with teabags. It's only been more in the last year or so that I've discovered the joys of loose-leaf teas, namely because 1) they're fresher and thus taste better, and 2) they're less wasteful. Brewing loose-leaf tea requires a little more in the way of gear though, and a good place to start is the OXO Good Grips rotating tea ball.
This infuser is an all-in-one operation: You use it to scoop the tea, then close it with a twist of the handle, place the ball into a mug of hot water, give it a gentle (!) swirl, and when you're finished brewing you can simply dump the leaves out (much like an espresso portafilter) and give it a rinse. Voilá!
Two things to keep in mind:
The handle is quite long, so it can admittedly be a bit awkward to use with short mugs but definitely comes in handy if you're more of a tall-mug drinker.
The holes in the ball are fine enough to keep most tea leaves in check, but tiny leaves may escape while brewing. You'll have to decide for yourself how much this bothers you, if at all. I don't mind too much at all.
Get the tea ball for just $10 on Amazon.