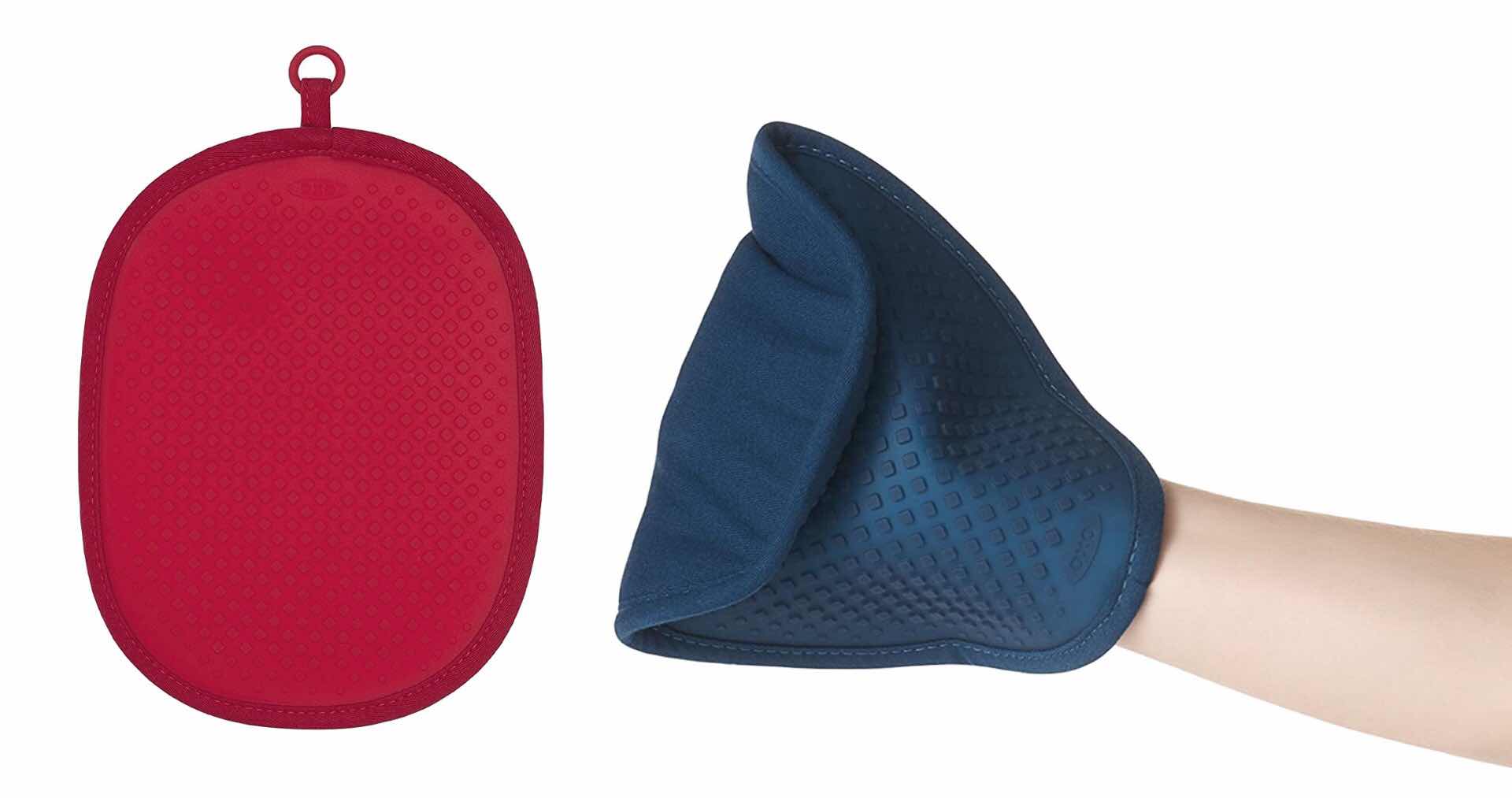 OXO Good Grips Silicone Pot Holder
In today's edition of "OXO Good Grips stuff is great", their Silicone Pot Holder is a step up from those tattered, stained hand-me-downs you got years ago. You know the ones I'm talking about — ancient floral designs, akward to hold, never quite big enough to keep the tips of your fingers safe when grabbing something out of the ove– ow, ow, OW, OW.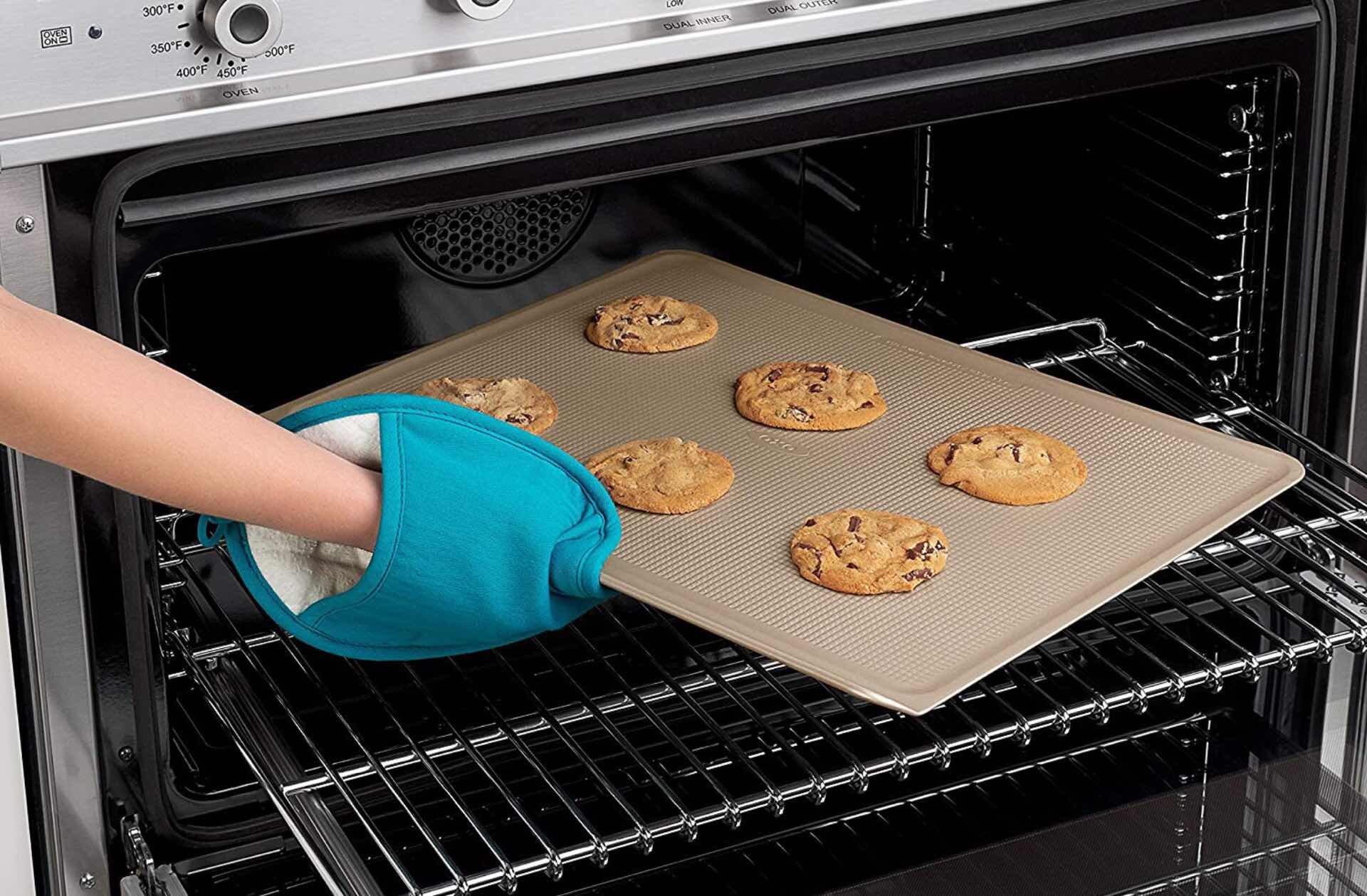 Worn much like a mitt, this comfy pot holder really lives up to the "Grips" part of its name thanks to the non-slip diamond-patterned silicone sheet on on side. You'll never feel like something is going to slip from your fingers. In fact, it makes this pot holder a fantastic jar opening tool.
That same silicone side can't absorb hot water through to your hand like cloth ones do, so you can confidently handle a pot of boiling pasta. It also makes the pot holder super easy to clean — just rinse or wipe it off, or throw it in the washing machine.
Get the OXO Good Grips Silicone Pot Holder in a number of colors for $10 each on Amazon.