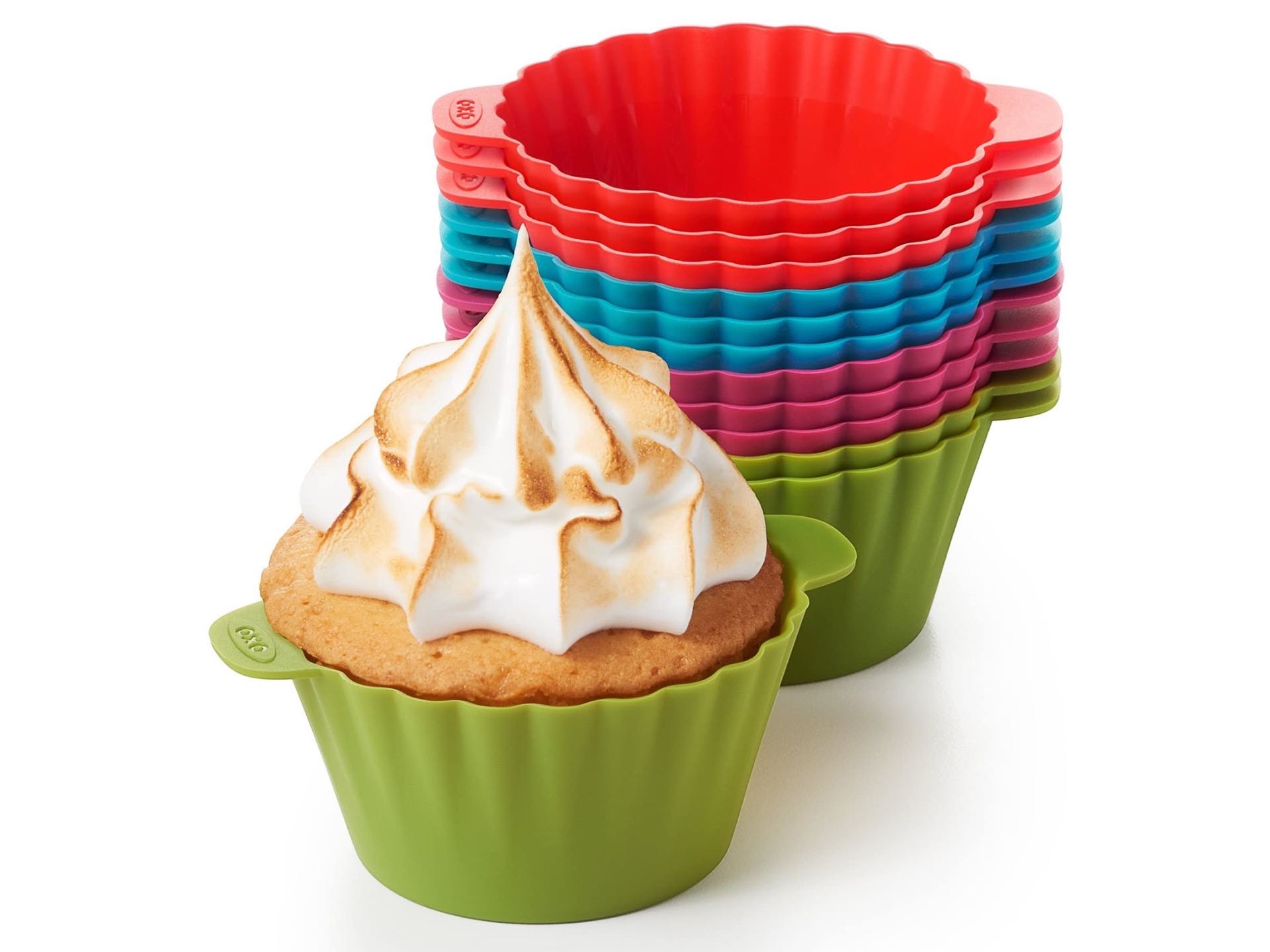 OXO Good Grips Silicone Baking Cups
[Filed under "Reusable Goods":] In my house, we use our air fryer to make a lot of breakfast muffins. It felt crazy going through so many disposable paper muffin cups, so we picked up a pack of OXO's reusable silicone muffin cups and haven't looked back.
We can fit four of them at a time in the air fryer (each round of baking takes ~12min @ 350°F), the muffins always cook perfectly, and the cups are super easy to wash afterward because nothing really sticks to them, at least in our experience. Getting them out of the air fryer tray is also pretty easy thanks to the little grab handles on either side of the cups.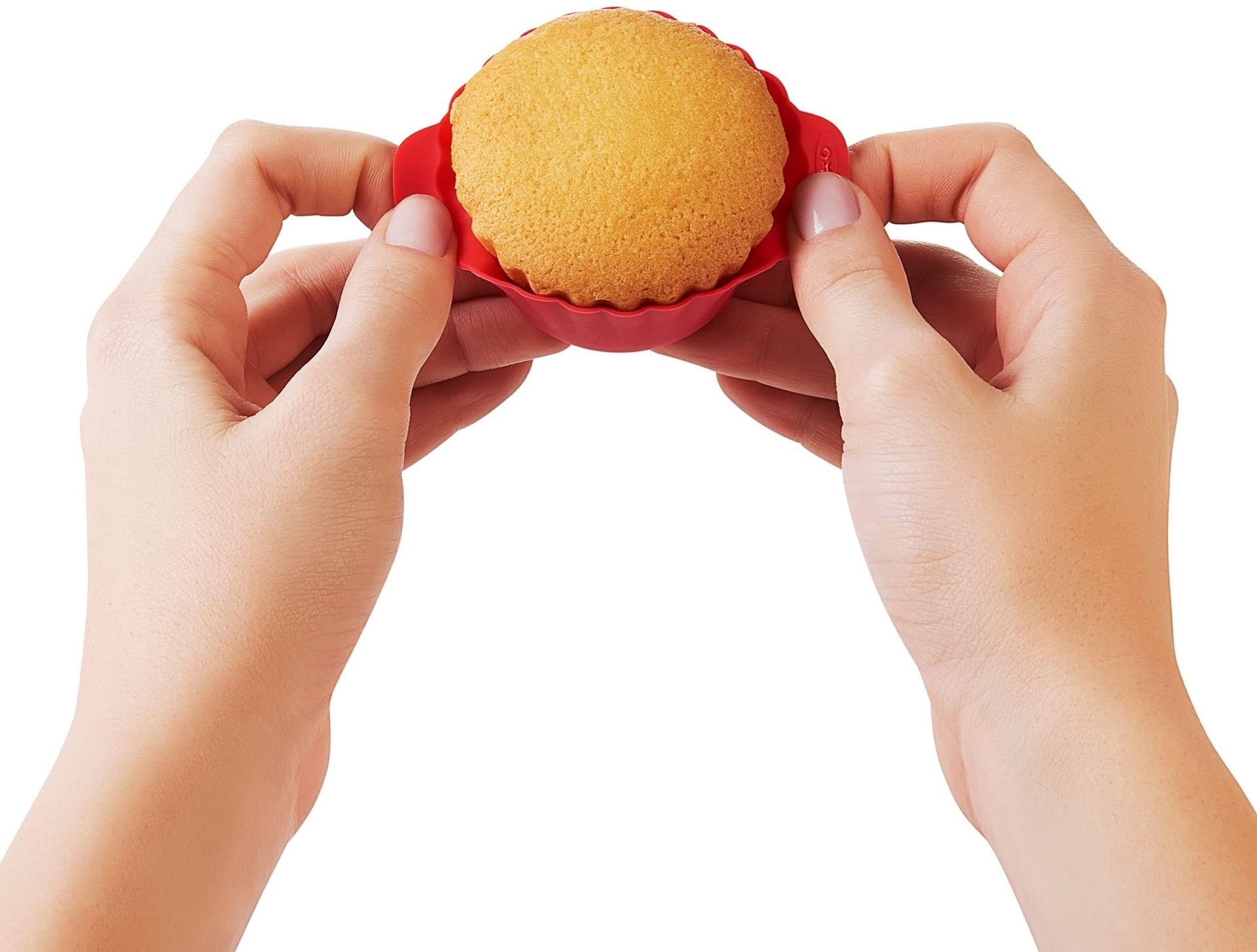 This one little purchase has been a big upgrade in our muffin-making game, and you can get a 12-pack for just $11 on Amazon.