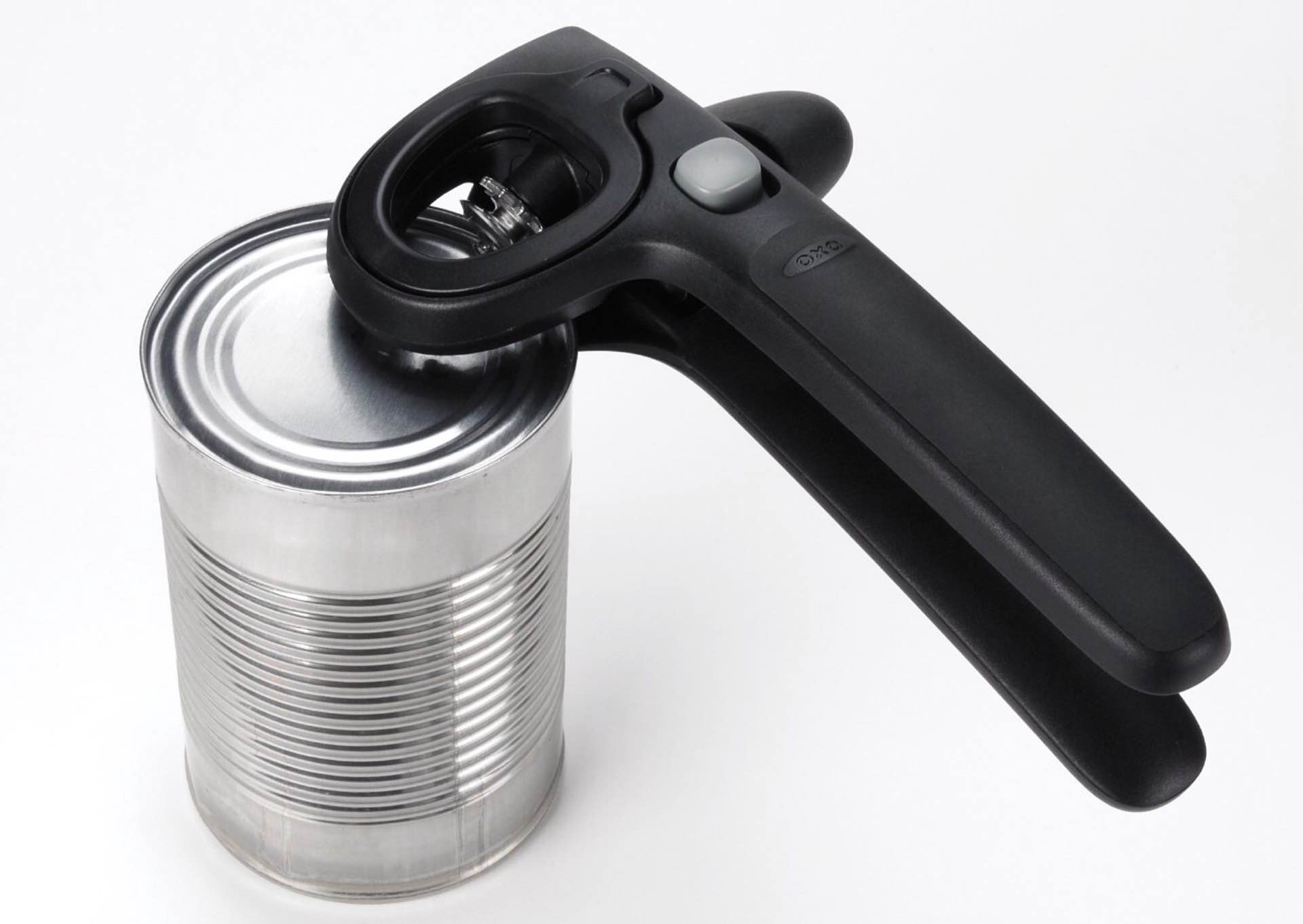 OXO "Good Grips" Locking Can Opener with Lid Catch
OXO's "Good Grips" kitchen products are known to perform surprisingly well for their respective price points. We ourselves have mentioned their $15 tongs in our grilling necessities guide and their $10 bread knife in our kitchen knives guide.
Now I'd like to point out the OXO Good Grips locking can opener with lid catch. It's all you could want in a manual can opener: It securely locks onto just about any standard can, smoothly and easily cuts around the lid (without leaving many jagged edges in the process), and the built-in magnet lifts the lid away so you don't have to touch it yourself or let it drop into the food.
The soft, rubber-coated handles and oversized knob make the can opener comfortable to operate, and the big gray button near your thumb makes it easy to release the locking mechanism when it's time to dispose of the lid into your recycling bin or wherever else.
Get the OXO Good Grips locking can opener with lid catch for $17 on Amazon.
---
If you're extra wary of sharp can edges you might like the OXO Good Grips smooth-edge can opener ($22) which "deseams" the can's lid rather than cutting it. Personally though, I've never had a problem with sharp lids. After I empty a can, I drop its lid down to the bottom and just squeeze the can's opening a little so the lid can't fall out.