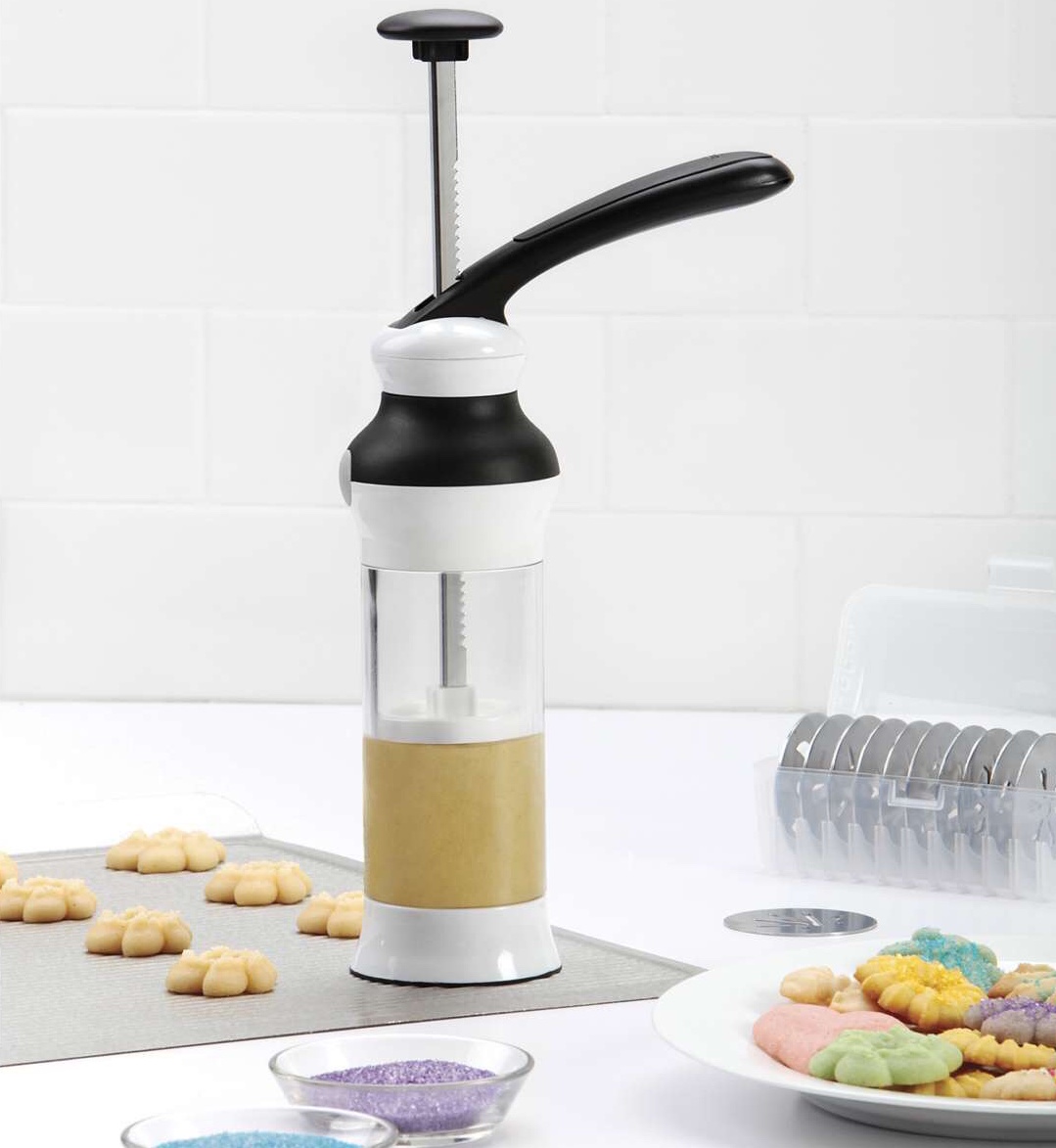 OXO Good Grips Cookie Press
Looking for a quick and easy project you and your kid(s) can do together? Try baking some spritz cookies, which are super simple to make and only require a cookie press like this one.
It's relatively easy to set up: Insert whichever of the 12 shape "stencils" you like into the bottom ring, pull up the plunger, load cookie dough into the barrel, and after making sure the press is fully reassembled, simply place it flat on a cookie sheet and pump the lever down once to dispense dough in the desired shape. Repeat across the pan until the barrel's empty. From there, you can decorate the cookies or start baking them right away.
Here are the cookie disk patterns included with the press: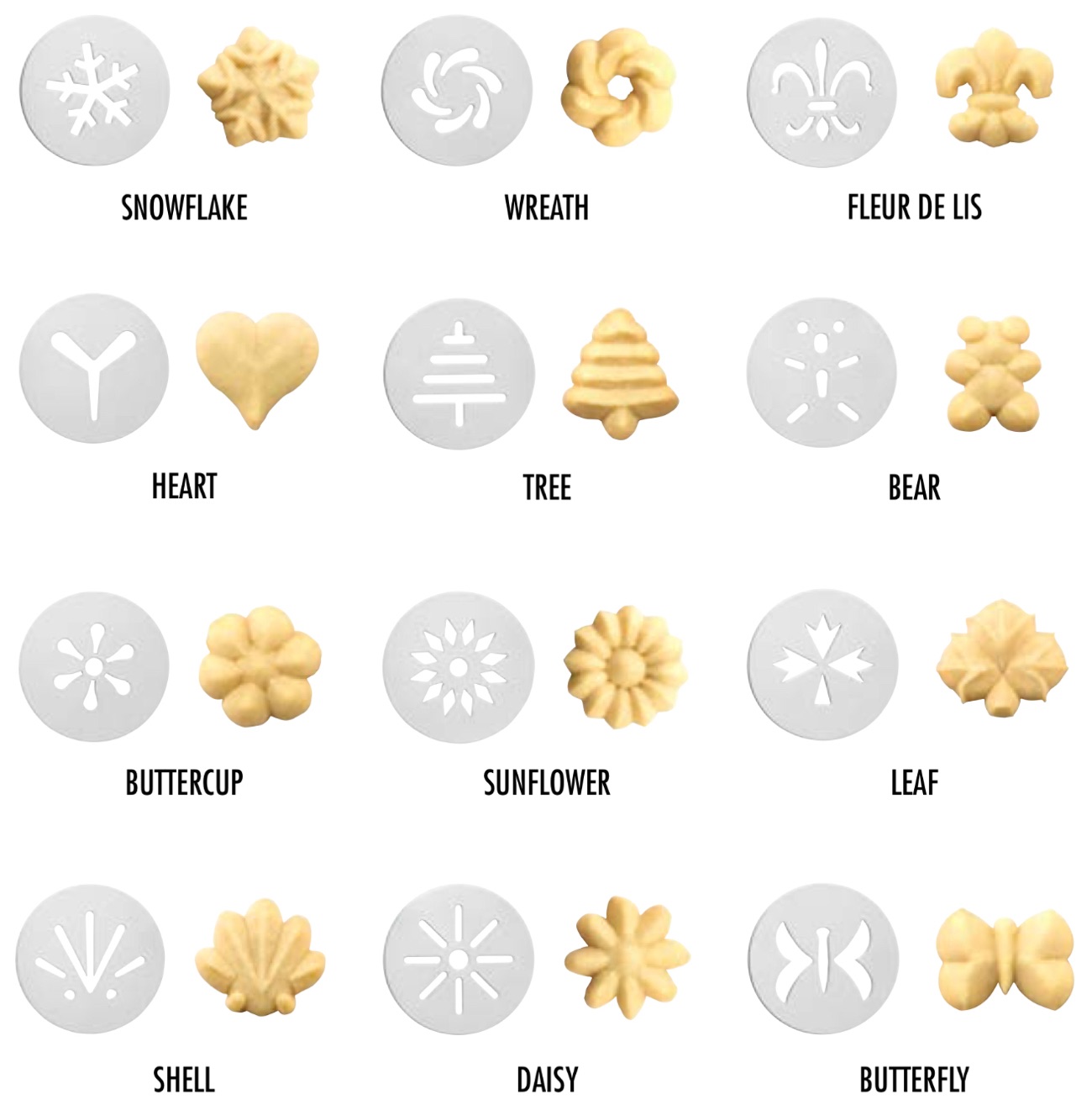 You'll usually see these kinds of cookies being made around Christmas, but IMO it's fun to do any time of year. Get the press for $30 on Amazon.