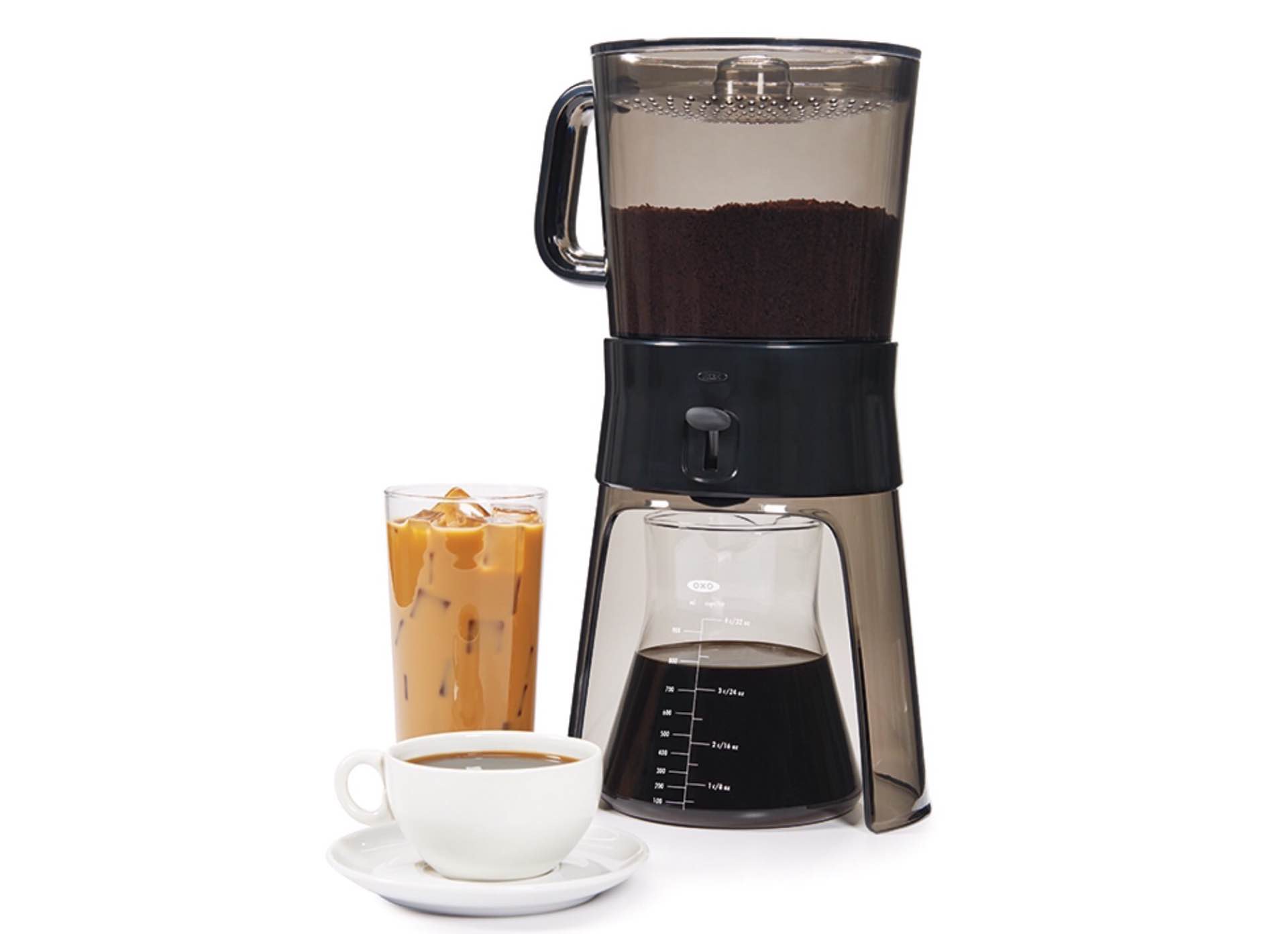 OXO Good Grips Cold-Brew Coffee Maker
My family and I are back in Orlando, and although it's technically still spring, temperatures here the last few days have consistently been hitting the mid-90°s (F) and drinking hot coffee has already started sucking. Thus, I am officially declaring it ❄️☕️ COLD-BREW SEASON☕️❄️, so get ready to start whipping up batches of the good stuff.
Don't already have a brewer? The folks at The Sweethome recently declared the OXO Good Grips Cold-Brew Coffee Maker to be their favorite, and for good reason. It has some advantages over my own favorite, the Toddy Cold-Brew System:
It uses a valve to drain the coffee rather than a rubber stopper — which tends to get lost easily anyway — so you can simply flip a switch to close the valve while the cold-brew concentrate is draining, pour yourself a little to taste, and flip the switch again to let it continue draining, all without making a mess on your fingers.
It has a reusable mesh filter rather than those little felt pucks that are somewhat of a pain to remove and rinse.
It looks cooler. Not much else to say here; I mean, the Toddy brewer is basically a white plastic bucket, so it's not a hard competition.
Get the OXO Good Grips cold-brew coffee maker for $50 on Amazon.
There are many ways to prepare cold coffee. Check out our guide to making cold-brew and Japanese iced coffees.