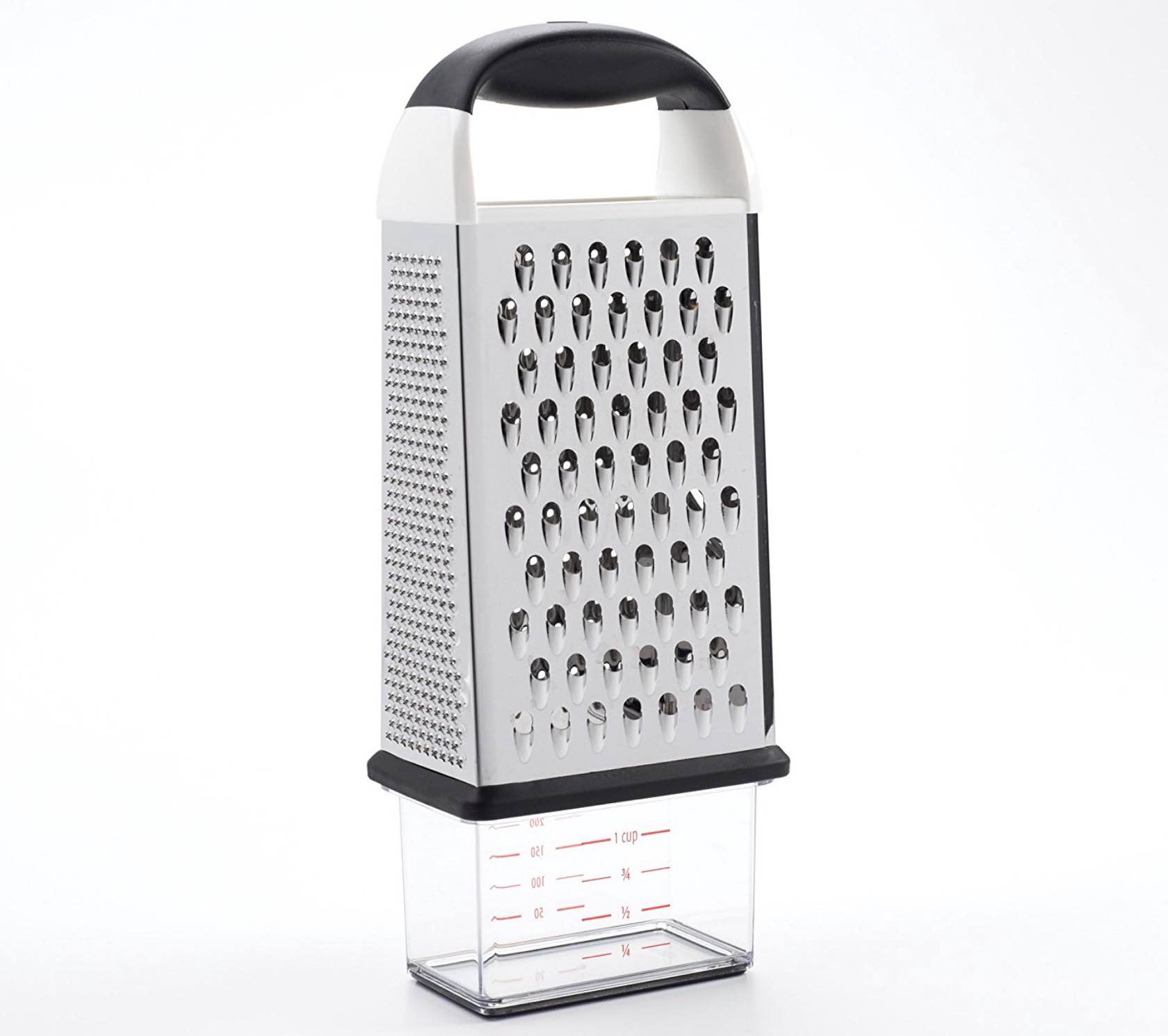 OXO Good Grips Box Grater
In keeping with my tradition of loving the simple-yet-thoughtful design of OXO Good Grips kitchen products, I present the OXO Good Grips Box Grater.
It works like any stainless steel box grater you've ever owned — unless you have something a little more unique like the Eva Solo grating bucket — but sports an attachable container for catching, measuring, and storing the grated foods. A small difference, but a handy one. The container has cup measurements on one side and milliliters on the other, and comes with a lid for sealed storage purposes. Of course, it also doesn't hurt that the grater has a comfortable non-slip handle, plus non-slip bottom rings on both the grater and the container.
Get it for $18 on Amazon.