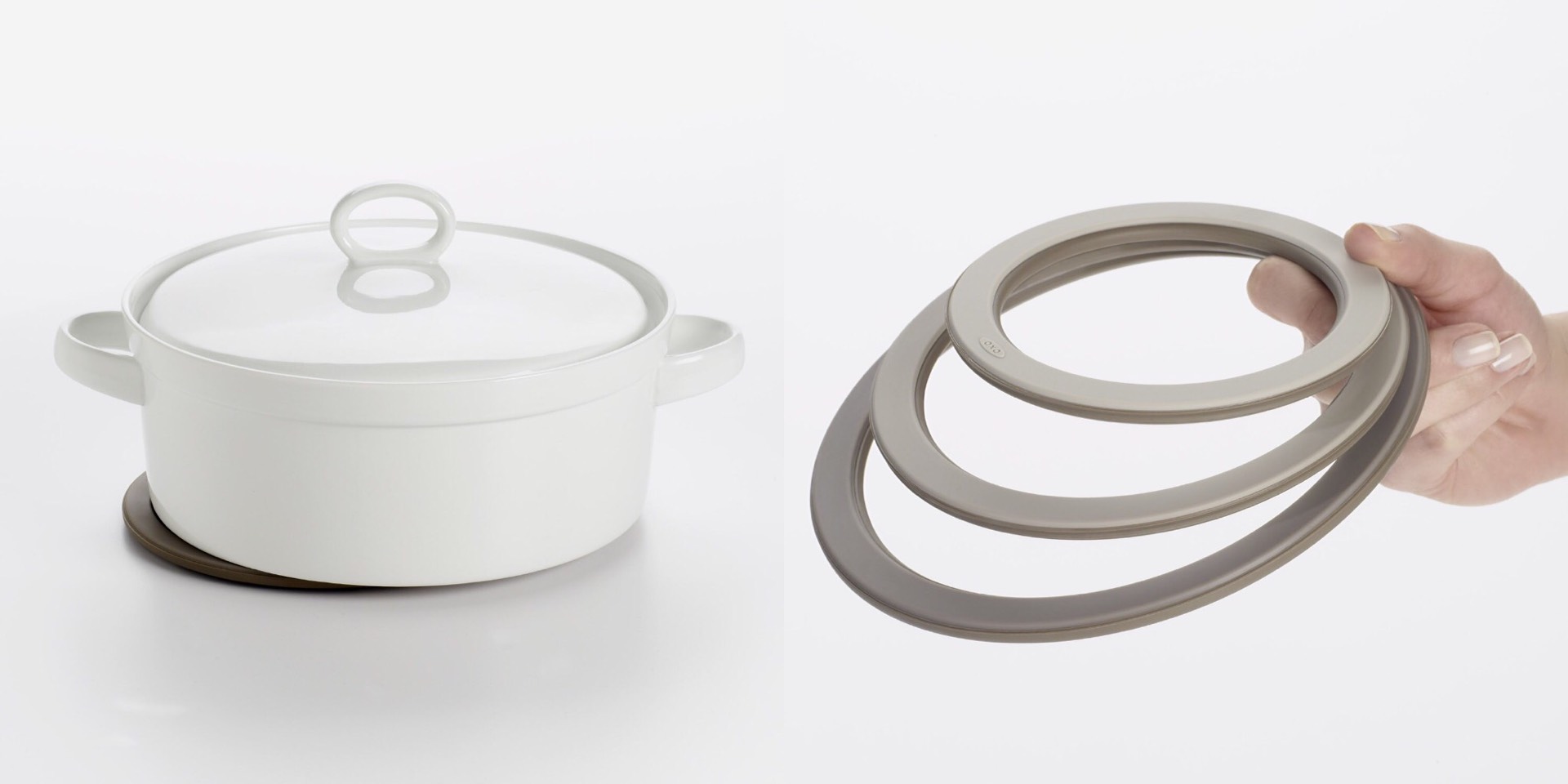 OXO Good Grips 3-in-1 Trivet Set
OXO Good Grips' 3-in-1 trivet set is, well, a set of trivets that protect your table (or other surface) while serving food in hot cookware.
They can be snapped together into one uber-trivet or used separately, either for different dishes or side-by-side for a particularly large dish. They're made of durable silicone that's heat-safe up to 600°F, and underneath each ring are raised, non-slip feet to keep the dishes from moving around while keeping the hot surface even further from the table. Another way to use them is setting a mixing bowl in the center to keep it from rocking around while you prep dough and whatnot.
The set is $10 on Amazon.