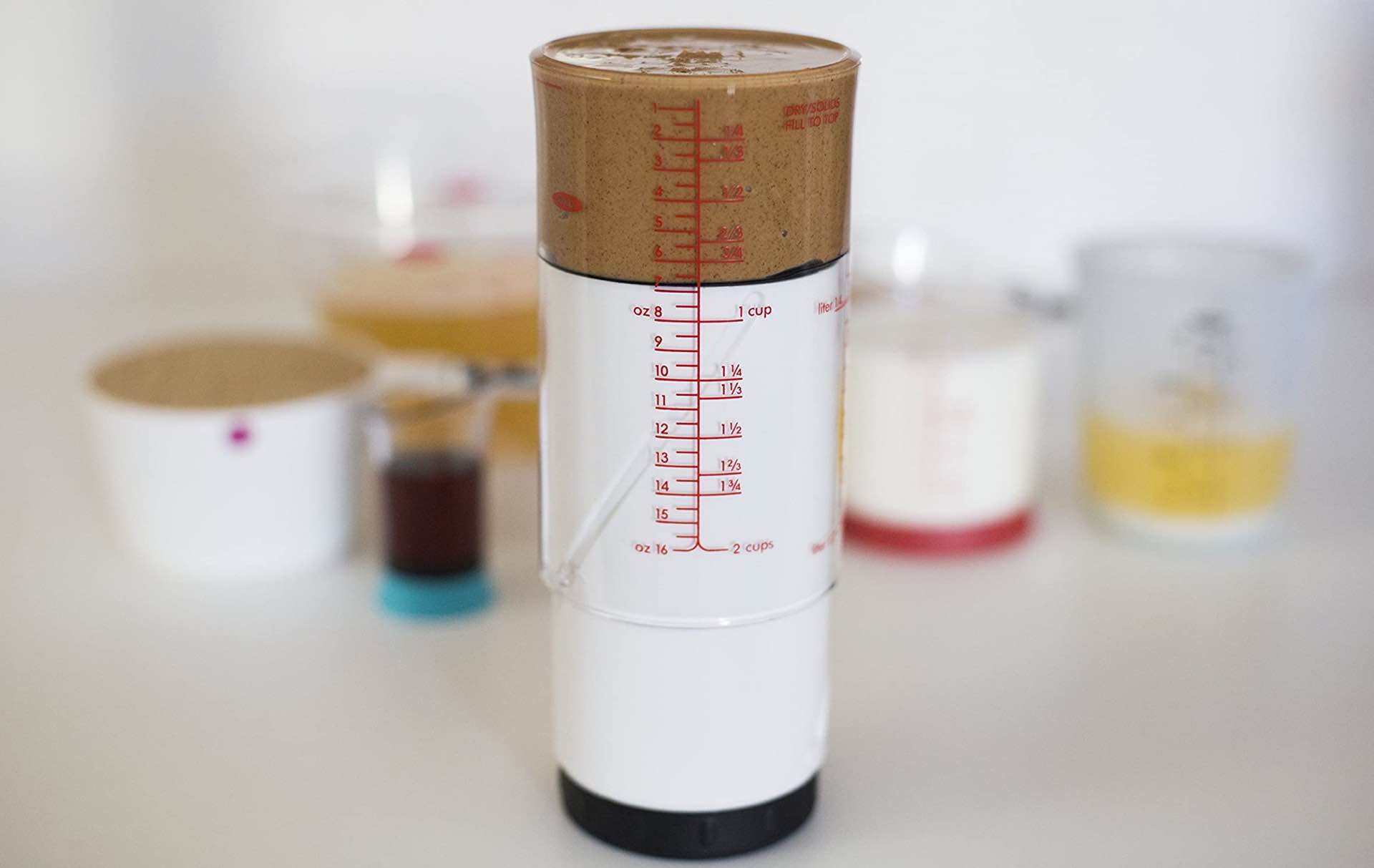 OXO Good Grips 2-Cup Adjustable Measuring Cup
As much as I love a good set of measuring cups, no matter how well-made they are, there's just no getting around the fact that certain sticky ingredients — peanut butter, regular butter, honey, yogurt, syrups, sour cream, etc — are a pain to extract from the things, even with a silicone spatula. Not the cups' fault, but annoying nonetheless.
When you need to measure those kinds of things, turn instead to OXO's adjustable measuring cup. You can fill it with up to two cups of the ingredient in question, and then turn the knob on the bottom to smoothly send the inner plunger through the tube and sort of *floop* (or is it *blorp*?) every last bit of the stuff out to wherever it needs to go.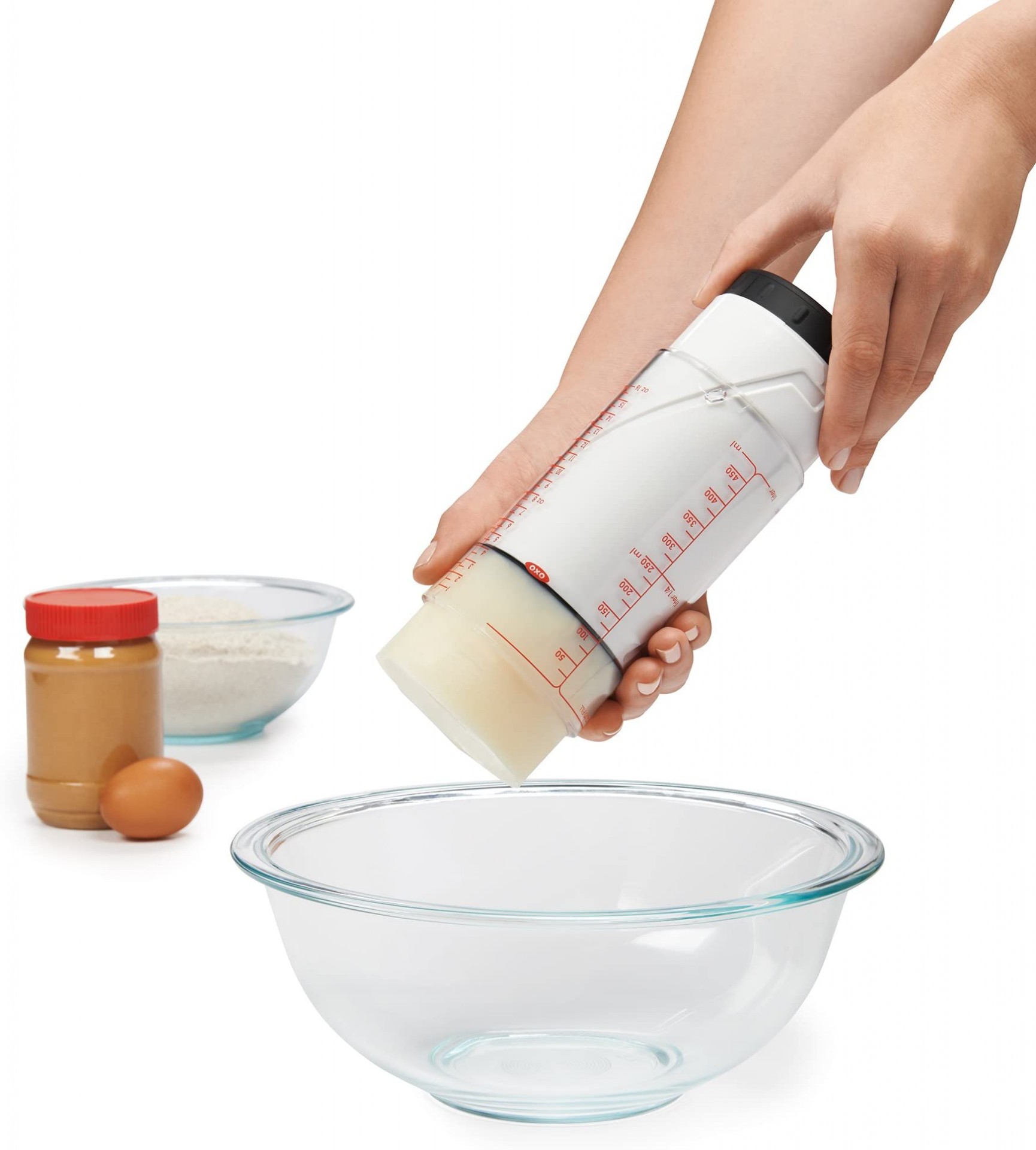 Because it measures from the top down but has no pour spout — just a wide rim — I can't honestly advise using this for measuring liquids/oils because it will inevitably cause messes. Stick to the sticky stuff for best results.
The OXO Good Grips adjustable measuring cup is just $12 on Amazon.