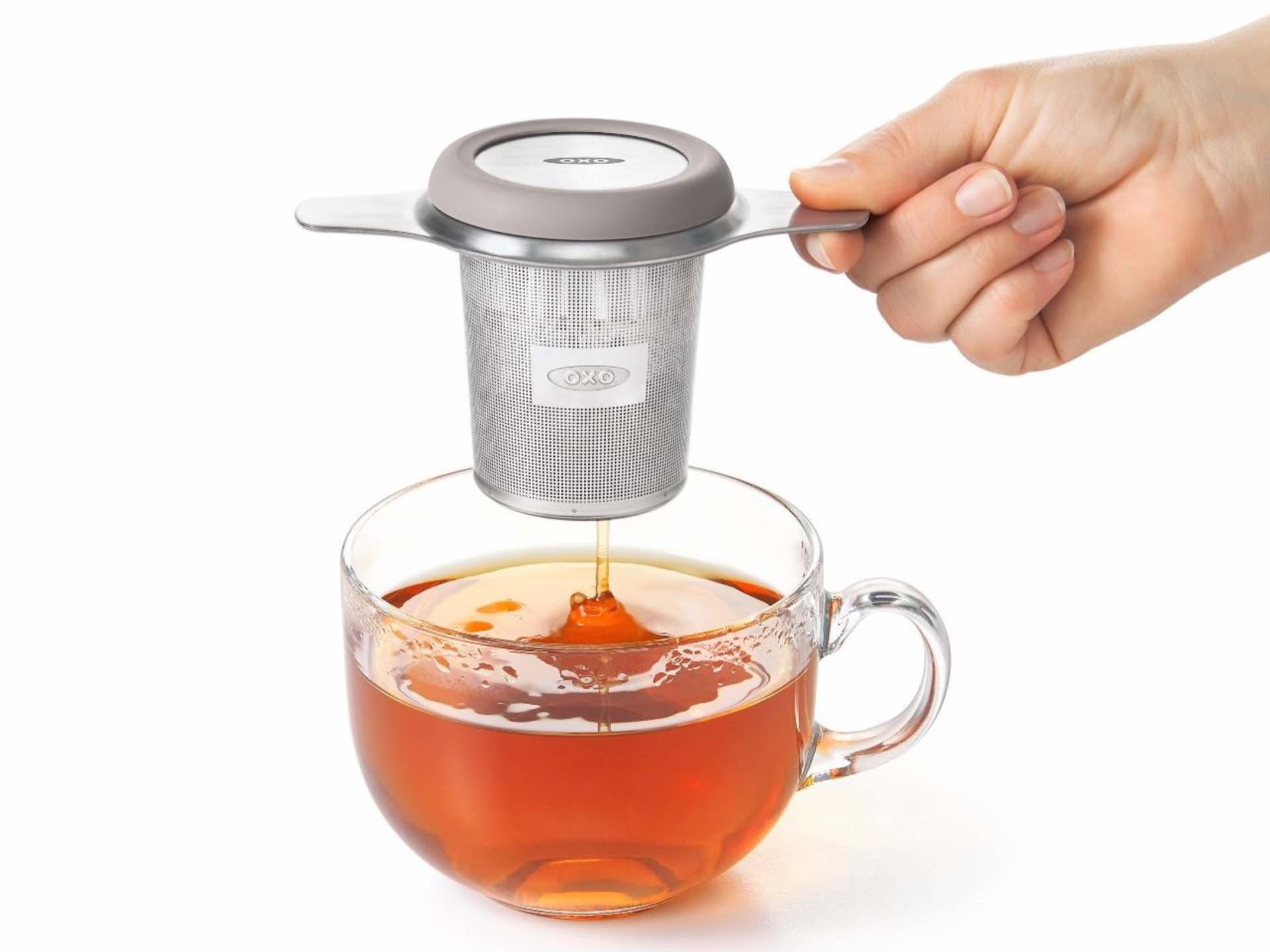 OXO Brew Tea Infuser Basket
If you're an avid loose-leaf tea drinker, OXO Brew's tea infuser basket is one of those purchases that seems minor on the surface but can make your everyday brewing routine more enjoyable in all the right ways.
It fits nicely into just about any mug — provided the rim isn't wider than 5.5″, which would be enormous — and offers you a generous space to fill with your tea of choice before adding hot water for steeping. This large capacity allows the tea to bloom quite nicely.
Once your brew is done and it's time to remove the infuser, you'll be happy to know the lid and undersides of the handles are lined with silicone so you don't have to worry about burning yourself or having it slip out of your fingers.
Rather than being made of cheap wire mesh like so many other tea strainers out there, this one is made from a durable micro-perforated stainless steel with holes small enough that only the absolute finest particles of tea "dust" will ever make it through them. Only a paper filter could do better really, and you might as well just buy teabags if you're going to use those.
Get this tea infuser for $15 on Amazon.