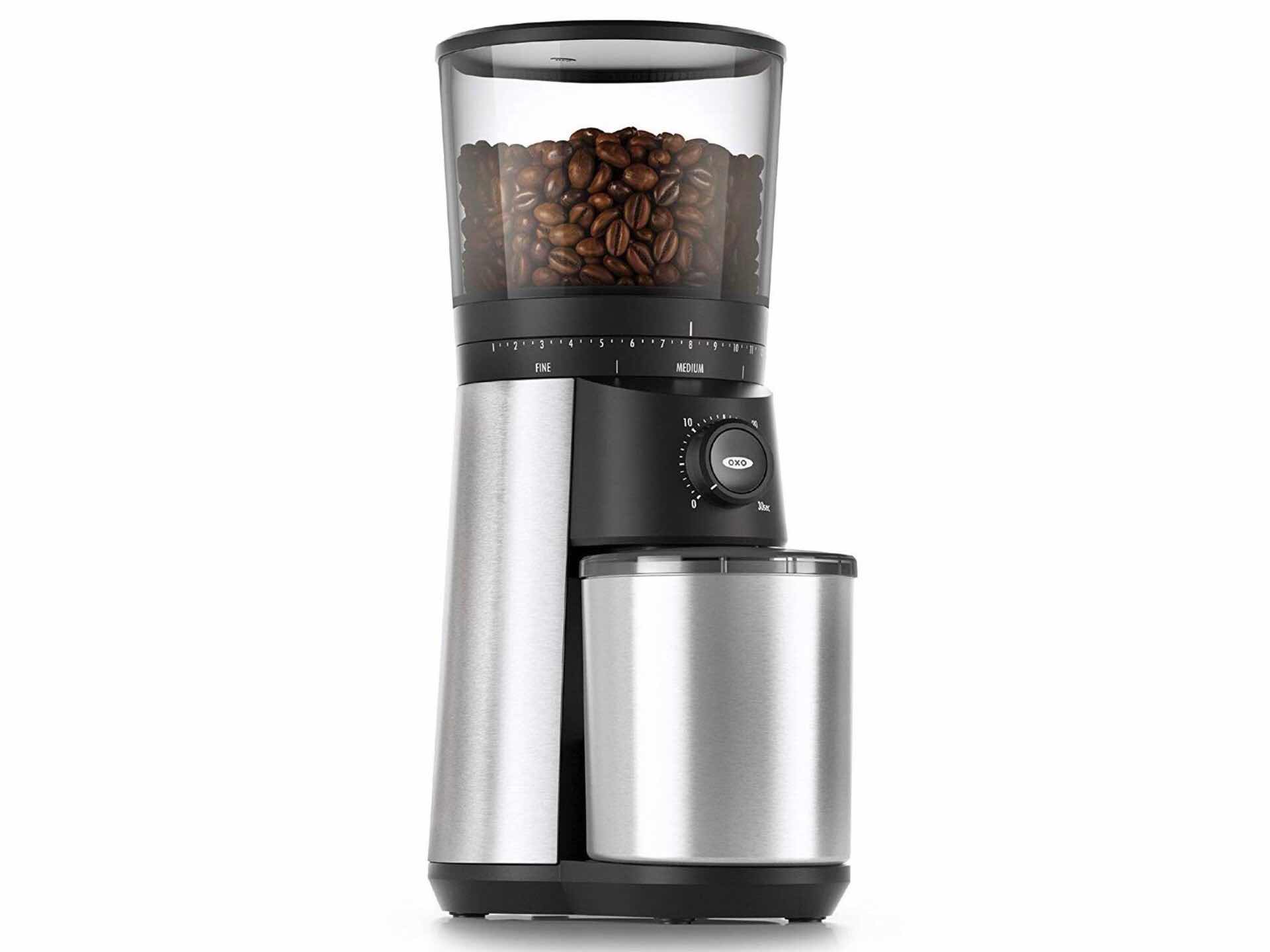 OXO Brew Conical Burr Coffee Grinder
There was a time when the Baratza Encore was considered the "budget" or "entry level" conical burr coffee grinder. And back when it was consistently priced at $120, that was an accurate assessment. But over time that price has slowly been creeping up, now hovering around $140 as of August 2019.
If you're wanting a nice electric grinder but can't quite bear to drop that much money on one, you might take a look at the OXO Brew grinder.
Not only is the OXO Brew more attractive from a visual standpoint, it also offers an almost-as-good level of performance as the Encore, while only running you $100. That's about as cheap as you can get on this market before the quality really starts falling off.
(And, we already know from their track record that OXO is a trustworthy brand to have in your kitchen.)
The OXO Brew's sleek stainless steel construction lends itself to more than just good looks. It also makes the grounds container more resistant to static buildup, so the fines inside won't cling so stubbornly as they do in the Encore's plastic bin. Another advantage the Brew has over the Encore is that the hopper is removable while beans are still in it, whereas if you try that with the Encore, you'll just have beans spilling out everywhere.
Now, there are tradeoffs. For example, the OXO Brew only has 15 grind size settings versus the Encore's 40, and even its finest setting may not meet the standards of espresso enthusiasts. But for your everyday pour-overs and such, it does the job just fine.
It's also worth noting that Baratza is well known for making it easy to buy replacement parts if/when something goes out. OXO, on the other hand, doesn't seem to offer that sort of thing outside their two-year limited warranty. Something to be aware of when purchasing.
If those quibbles aren't a turn-off for you, you can pick up the OXO Brew grinder for $100 on Amazon. They also offer a version with an integrated scale for $200.