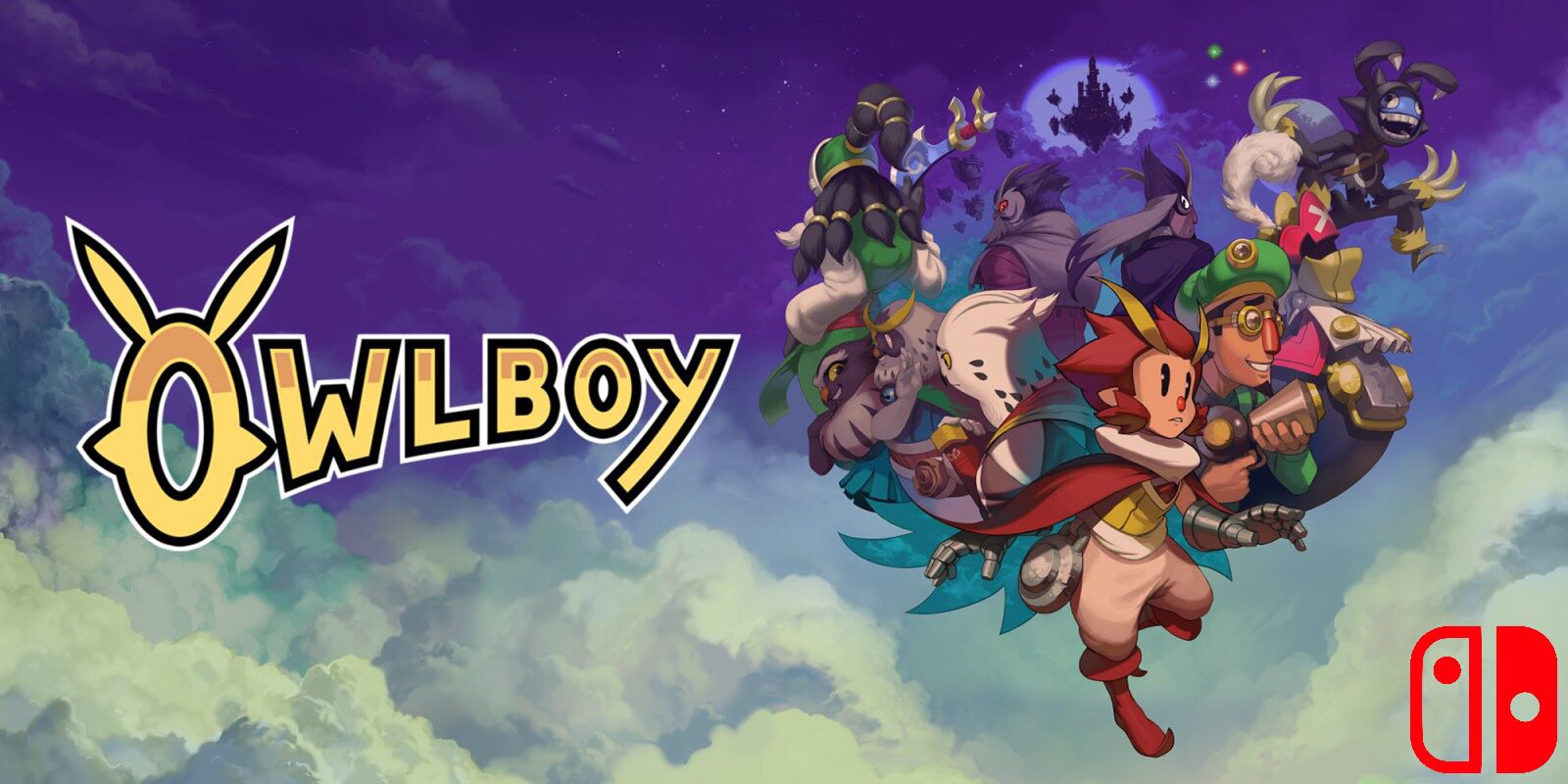 'Owlboy' for Nintendo Switch
[Owlboy is] deeply charming, with a level of polish that justifies its development time.


Earlier this year, the platformer game Owlboy was ported to the Nintendo Switch after enjoying over a year of critical acclaim on PC and Mac. Prior to all of that, it had achieved some notoriety for having spent nearly a decade in development. The final result was worth the wait though, and I heartily recommend it if you're in the market for a new Switch game.
For starters, the game's charming hero, Otus, is interesting because 1) he was born mute, and 2) he's not all that skilled, as far as owls go. His only personal abilities are flying, rolling, and spinning. However, he does always try his best, and he has loyal friends who are able to somewhat make up for his deficiencies. In fact, that brings us to one of Owlboy's primary gameplay mechanics: Otus can hold onto one of his buddies as he flies around, each one offering a different kind of shooting ability to blast enemies or obstacles.
Watch the trailer to see what it's like to explore the game's world:
Owlboy is billed as a "love letter to pixel art", and it shows — from the expressive character animations to the lush and intricate backgrounds to the cleverly used special effects, it's almost distracting how good this game looks while you're playing it. The soundtrack is just as lovely and totally a joy to hear on its own, outside the game. As for the controls, the gameplay feels perfectly at home on the Switch — every button and interaction feeling natural and sensible.
I'd be remiss if I didn't also mention how engrossing and touching the story is from start to finish; you'll really feel attached to these characters by the end, and maybe even shed a tear or two.
The physical version of Owlboy is available for $30 on Amazon.
Since our collection of Nintendo Switch-related posts is growing, we've created a special category page for them, which you can check out right here.