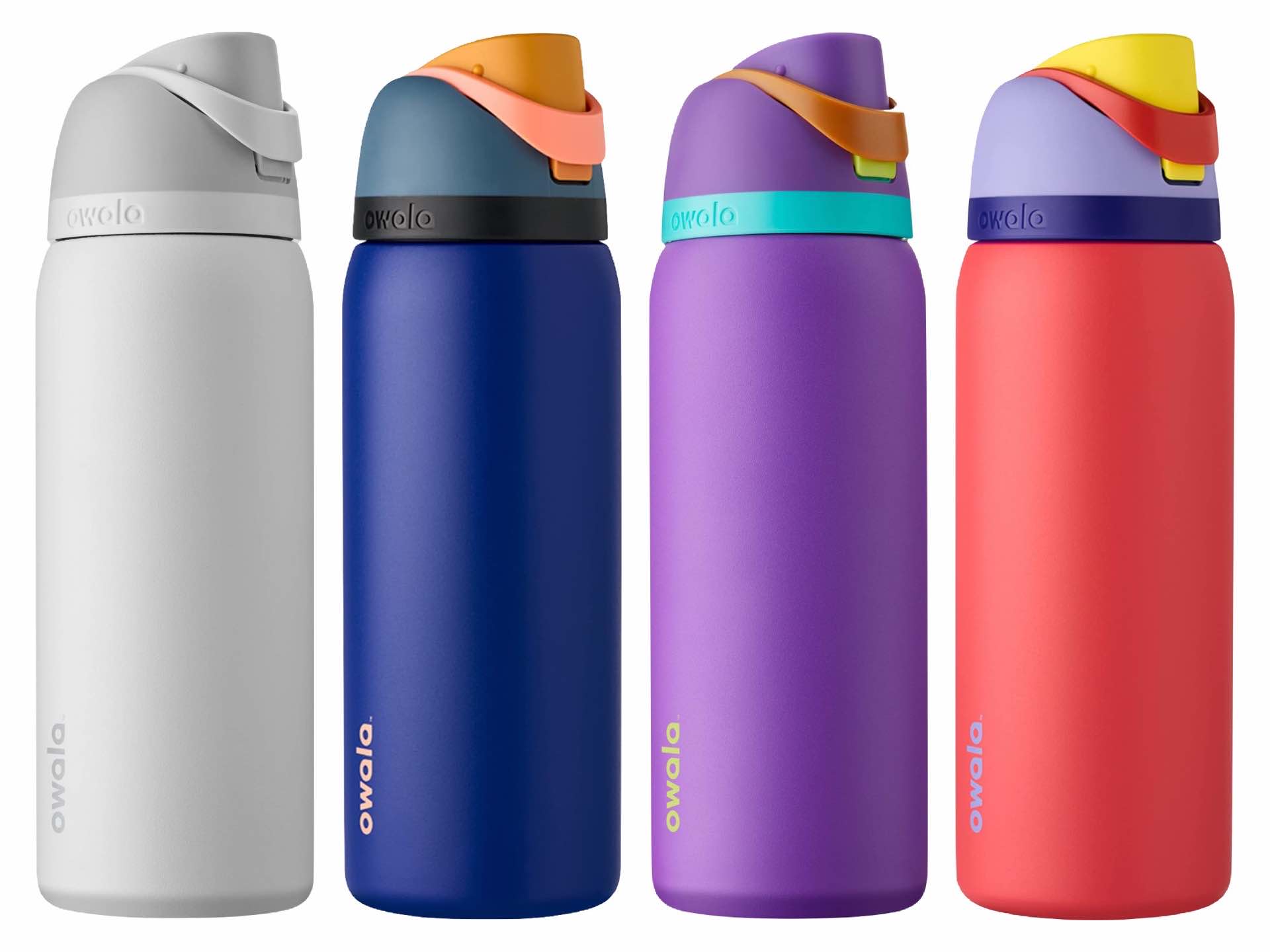 Owala "FreeSip" Insulated Stainless Steel Water Bottle with 2-in-1 Drinking Spout
Get your hydration on in style with Owala's "FreeSip" reusable water bottle, which gets its name from the fact that you have the choice to either sip from it upright thanks to the built-in straw, or tip the bottle to chug from its wide-mouth spout.
From there, it's got all the other features you'd want. The insulated stainless steel body keeps liquids cold for hours, the flip-top push-button lid has a locking mechanism that doubles as a carry loop, and the opening beneath the lid is wide enough that adding ice is no problem at all.
YMMV may vary on this next part, but according to our pal Chase Reeves, you can theoretically put the 32-ounce bottle in a cupholder upside down with the locking mechanism clipped over the lid's release button. Video at that link has some NSFW language.
The Owala FreeSip bottle comes in 32-ounce (~$30) and 24-ounce (~$25) sizes, and in a bunch of fun colorways with great names like "Shy Marshmallow", "Tide Me Over", "Hint of Grape", "Poolside Punch", and "Smooshed Blueberry".