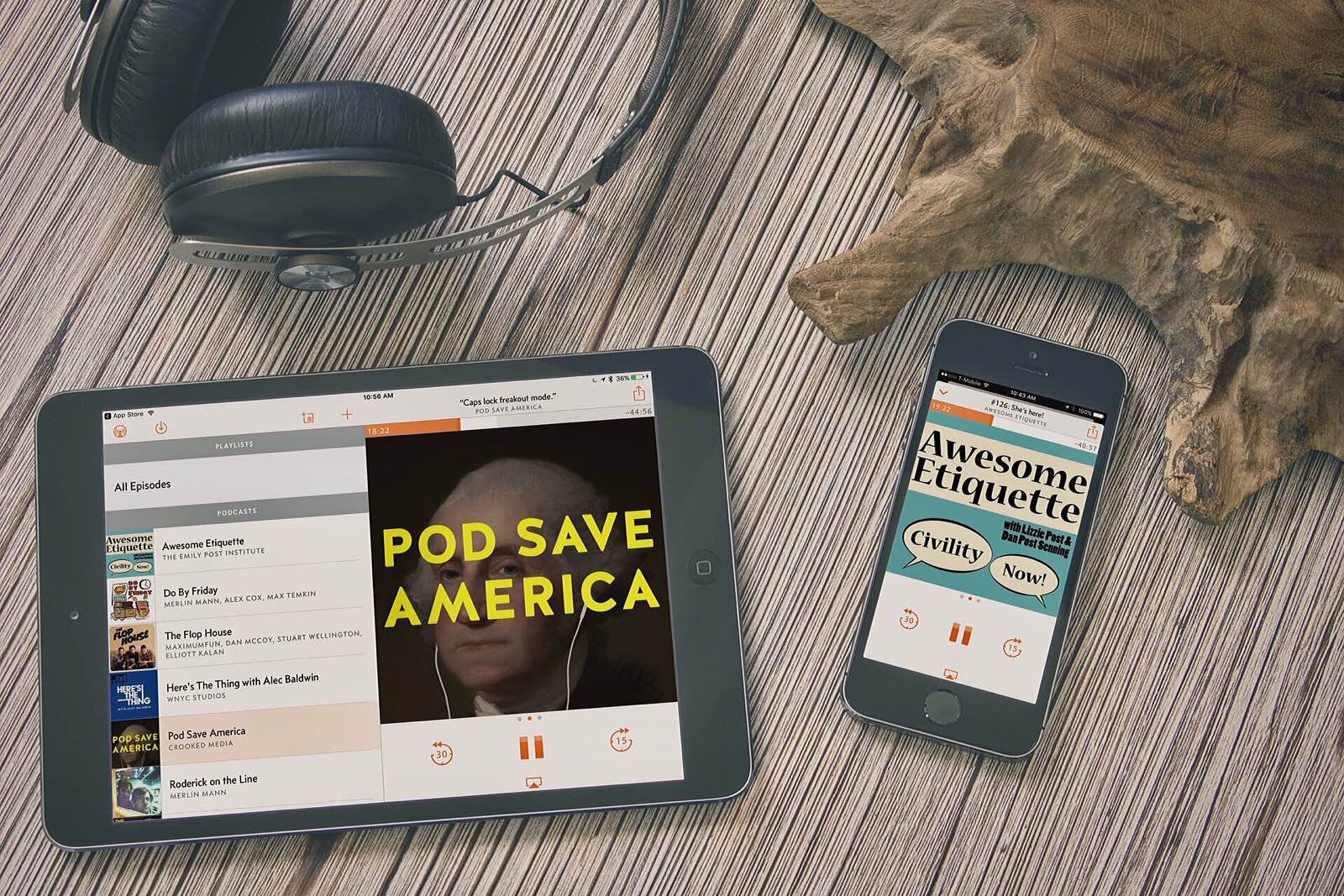 Overcast 3 for iOS
Overcast, the best podcast app for iOS, just got a major overhaul with the release of version 3.0:
[Overcast 3] is a huge update, mostly in the design and flow of the interface. I've been working on it since last summer, informed by over two years of testing, usage, and customer feedback.

I designed Overcast 1.0 in 2014 for iOS 7, and it was a product of its time: it used ultra-thin text and lines against stark, sharp-edged, full-screen white sheets and translucent blur panes, with much of the basic functionality behind hidden gestures. That fundamental design carried through every update until today.
In that blog post, Marco covers everything that's new and different, but here are the major things to know going in:
The "Now Playing" screen and all other modal screens throughout the app now use a "card" metaphor, meaning they slide up from the bottom and can be dismissed by simply swiping down. This is easily the biggest change and one I fully endorse because it makes every interaction feel so much smoother, especially one-handed.
Tapping an episode in your queue opens a small drawer of action buttons underneath, á la Tweetbot. The options are Share, Star/Favorite, Play, Queue, and Delete.
Episodes on the list now have permanent "hamburger" buttons for reordering at will.
From the "Now Playing" screen, swipe horizontally to reveal the show notes pane on the right or the playback effects pane on the left.
For those who aren't subscribed to Overcast Premium: Marco is now rolling his own in-house advertisement system rather than embedding Google's, resulting in ads that are a lot more tasteful.
Needless to say, this is an awesome update and one I'm already enjoying getting used to. For me, there's still only one thing missing:
Just give me the ability to see all episodes I've ever favorited in one list. That's all I've ever wanted.https://t.co/p8gaRnb26c

— Chris Gonzales (@Gromble) February 21, 2017
As always, Overcast is free to download from the iOS App Store.