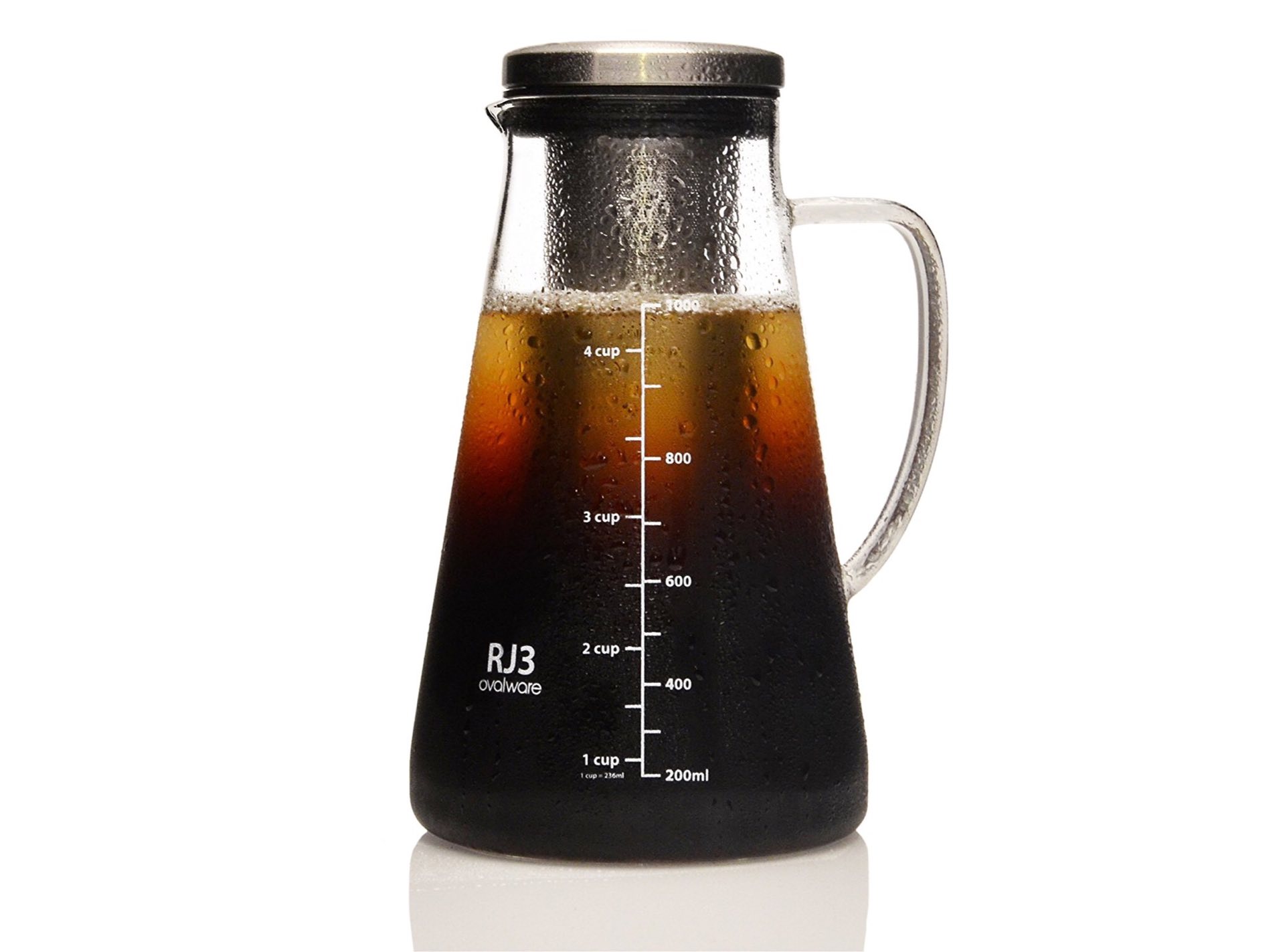 Ovalware RJ3 Cold Brew Coffeemaker and Tea Infuser
As any coffee fanatic will tell you, cold brewing offers the smoothest, least-acidic coffee drinking experience around. The Ovalware RJ3 brewer is perfect for making great tasting cold brew concentrate with ease, and as it happens, it also works for brewing tea (loose leaf or bag, hot or cold).
The brewer cap and extra-fine dual-mesh filter are both made from corrosion-resistant 18/8 stainless steel, while the 1-liter carafe is made from extra-thick borosilicate glass, the same super durable and temperature-stable stuff that old-school Pyrex kitchen products are still prized for today. The BPA-free seal inside the cap is airtight to keep your cold brew fresh for up to two weeks.
This brewer is $36 on Amazon.