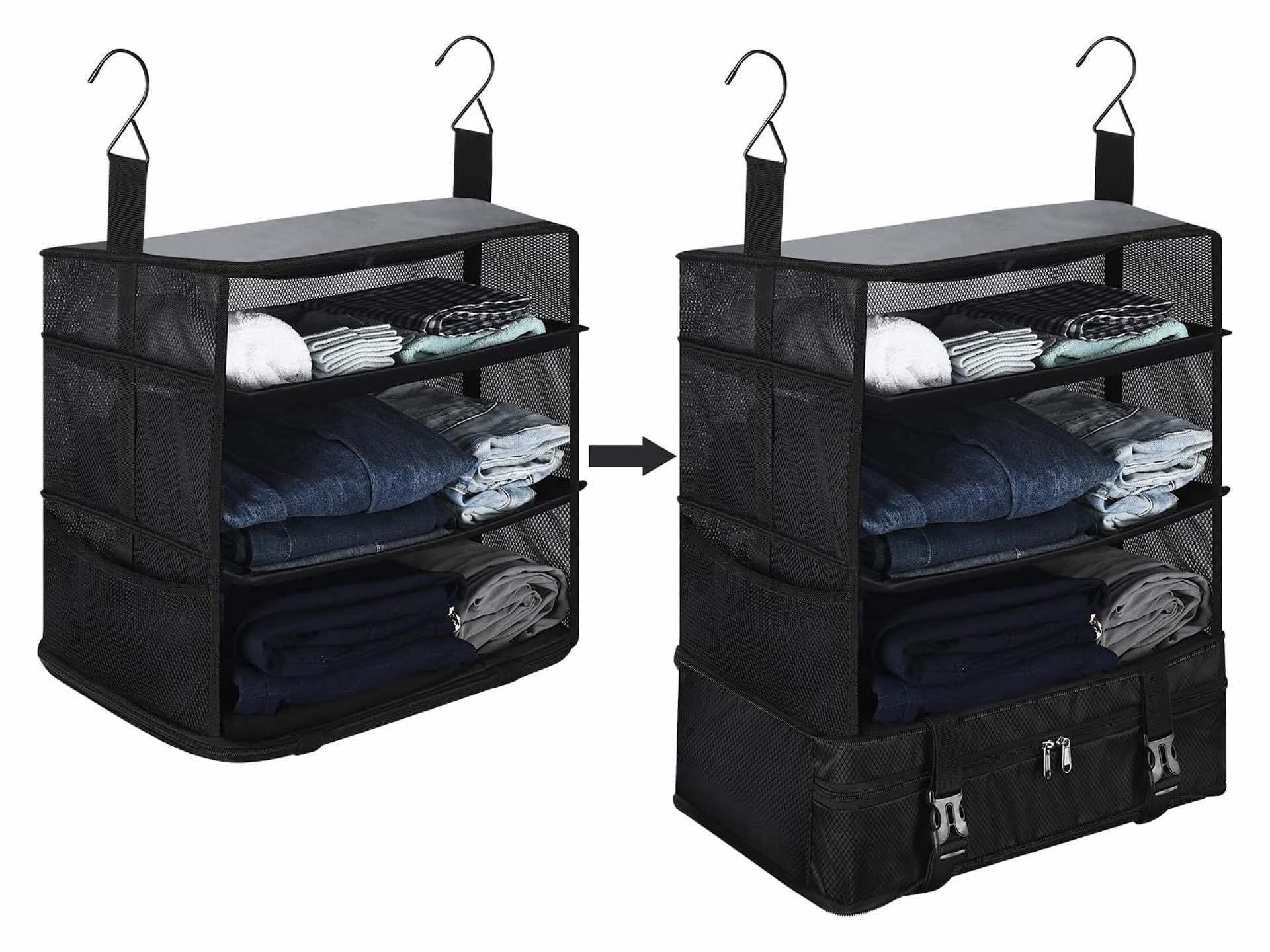 OUMEDUO Portable Hanging Travel Shelves
One of my favorite aspects of writing for T&T has always been discovering awesome ways to accomplish things I previously thought were already solved problems. Take these portable hanging travel shelves, for example. I've written about plenty of travel bags and packing cubes before, but never had I seen the two concepts intermingle like this.
The shelves can compress flat when empty and expand downward to have up to three front-facing shelves for clean clothes plus a bottom zipper compartment for laundry and shoes, and anywhere between those two modes.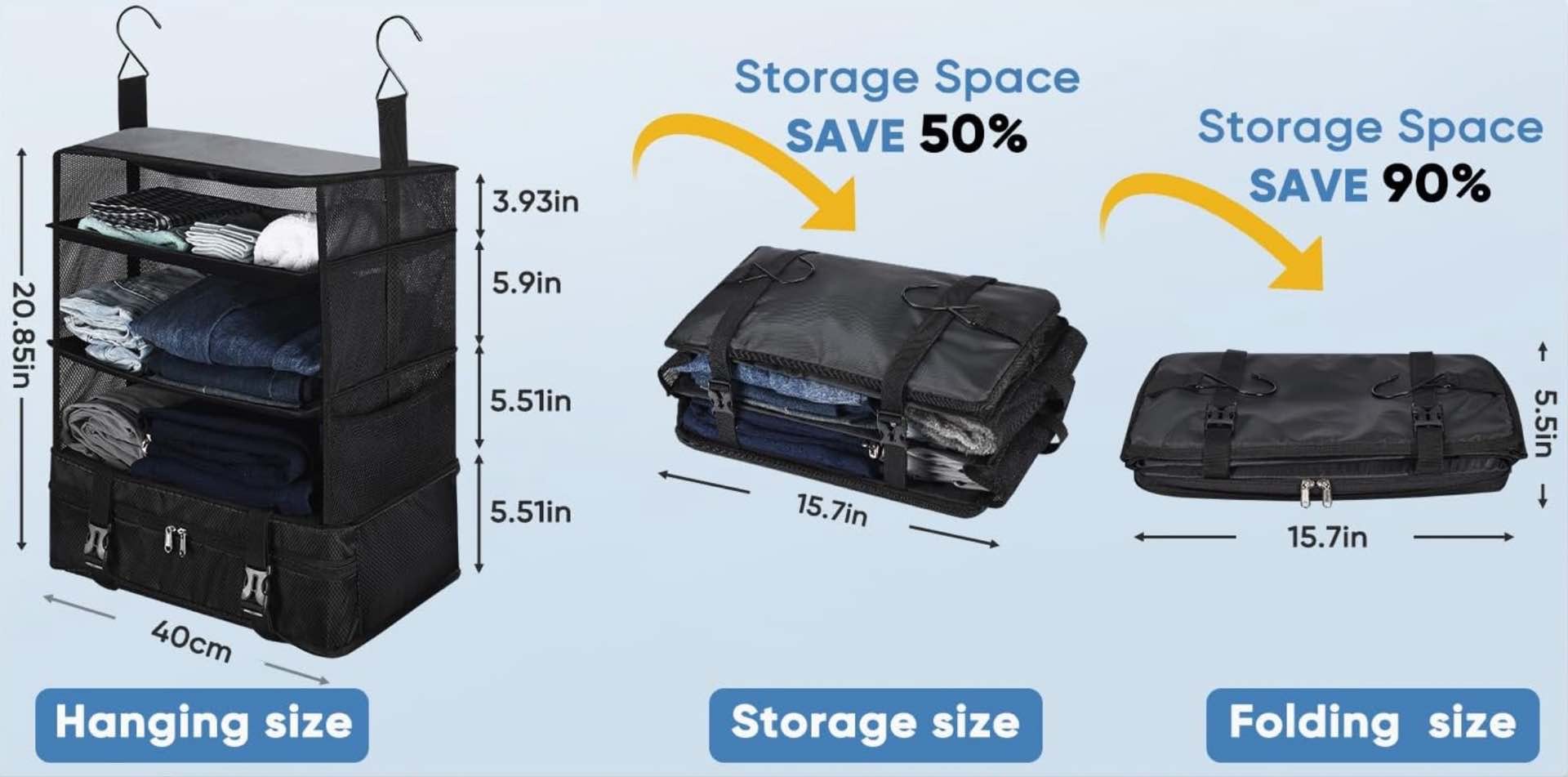 It hangs on a typical closet rod or shower rod, so it's usable in pretty much any hotel room or cruise ship stateroom. When packed down and secured shut, it essentially becomes a giant packing cube that can fit into various suitcases.
Get these nifty travel shelves for $23 on Amazon. There are also a bunch of other listings if you want to shop around for a better fit for your needs.