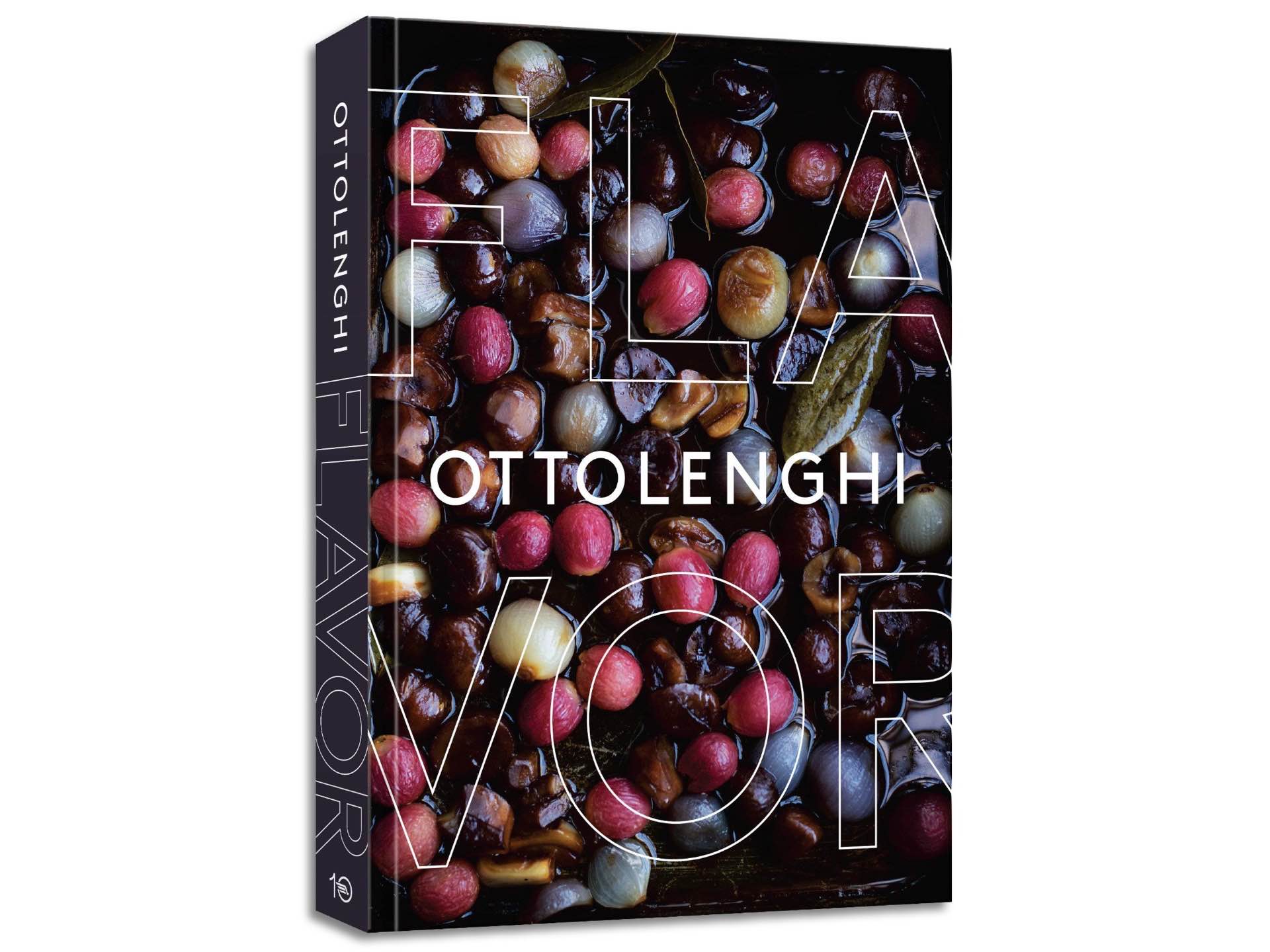 'FLAVOR' Cookbook by Yotam Ottolenghi and Ixta Belfrage
[FLAVOR] is the culinary equivalent of being on a boat with Marco Polo.



—Meera Sodha, The Guardian
Looking to increase your veggie intake and need some novel ways to do so? The FLAVOR cookbook — also referred to as Ottolenghi Flavor, or outside the US, FLAVOUR — released a few months ago by chef/restaurateur/food writer Yotam Ottolenghi and his test kitchen protégé Ixta Belfrage is a celebration of the sheer versatility and delicious potential of vegetables.
From the Ottolenghi website (with a few small edits by me):
The ambition was to prove that the possibilities are endless when it comes to building flavour with [vegetables]. With this book, we hope to have created not only a collection of beautiful recipes, but an approachable deep dive into how to create flavour bombs, and crucially why they work. We've done this by highlighting what we like to call the 'The 3 Ps': Process, Pairing and Produce:

Process explains how to ramp up flavour in a vegetable by subjecting it to a process like charring, browning, infusing, or aging.
Pairing explains how flavour can be dialed up by what you pair it with; sweetness, fat, acidity and chili heat.
Produce shines a light on some key vegetables and ingredients — namely, mushrooms, alliums, nuts and seeds, and sugar. These all naturally possess a depth of flavour that allows them to play starring roles.

The 'Flavour Bombs' section (p. 297–299) is probably our favourite part of the book. We had a few working titles for the book and one of them was 'The Ottolenghi F-Bomb'. We ditched that idea pretty quickly but the idea of flavour bombs stuck with us, and on these pages we feature the condiments, sauces, pickles, salsas, and infused oils that play starring roles in our recipes. Stock your fridge with some of these flavour bombs and a meal full of flavour will never be far away!
As Belfrage notes in an interview she did for The Happy Foodie, the FLAVOR cookbook shines a light on how you can use charring and infusing to tease out all kinds of flavors that really make vegetables pop. Along the way, you'll learn how to make incredible things like…
Romano pepper schnitzels
Spicy mushroom lasagne (pictured above)
Coconut and turmeric omelettes
Miso butter onions (pictured below)
Hasselback beets with lime leaf butter
Chilled avocado soup with crunchy garlic oil
Spiced plantain with coconut, apple, and ginger salad
Curry-crusted rutabaga "steaks"
…and much more.
The chapter openers are written by Tara Wigley, who has co-authored cookbooks of her own, while the food photography throughout was done by Jonathan Lovekin.
Get the cookbook in these formats: