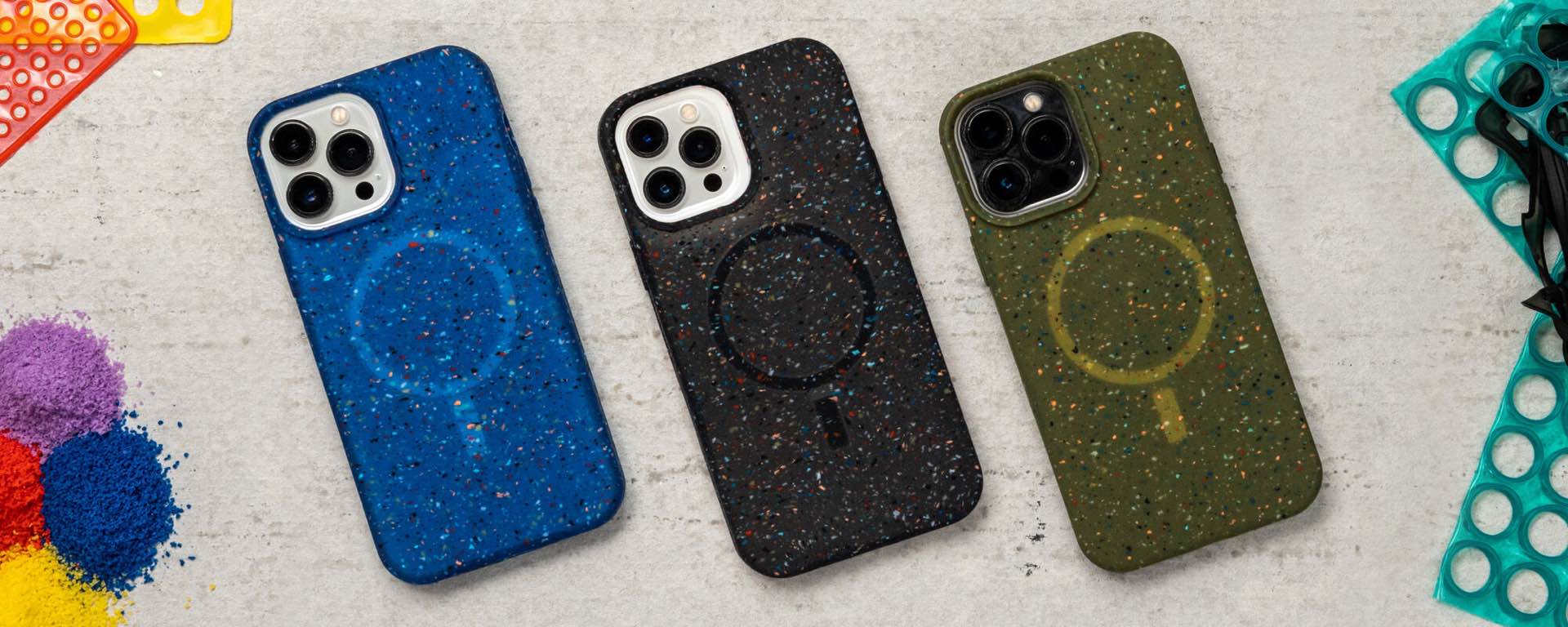 Otterbox "Core Series" Recycled iPhone MagSafe Cases
Sustainability is something every single company should be incorporating into their product design going forward — particularly if they're an industry leader operating at scale, such as Otterbox. Their engineering team figured out a way to repurpose waste material and create iPhone cases with it, and thus the Core Series was born:
With this series, our engineers created a recipe unique to them using recycled material developed from post-industrial waste — AKA trash. After grinding this waste into small pieces and mixing with a few other ingredients, they cooked up a grippy case that grabs attention and is comfortable to carry.



🌎📱 Jim Parke, Otterbox CEO
This "regrind material" becomes a kind of confetti that gives the flexibly soft yet durable case the telltale look of a recycled material while lending it a grippy texture that feels great in the hand. And because of the randomness of the confetti pattern, each individual case is unique to its user.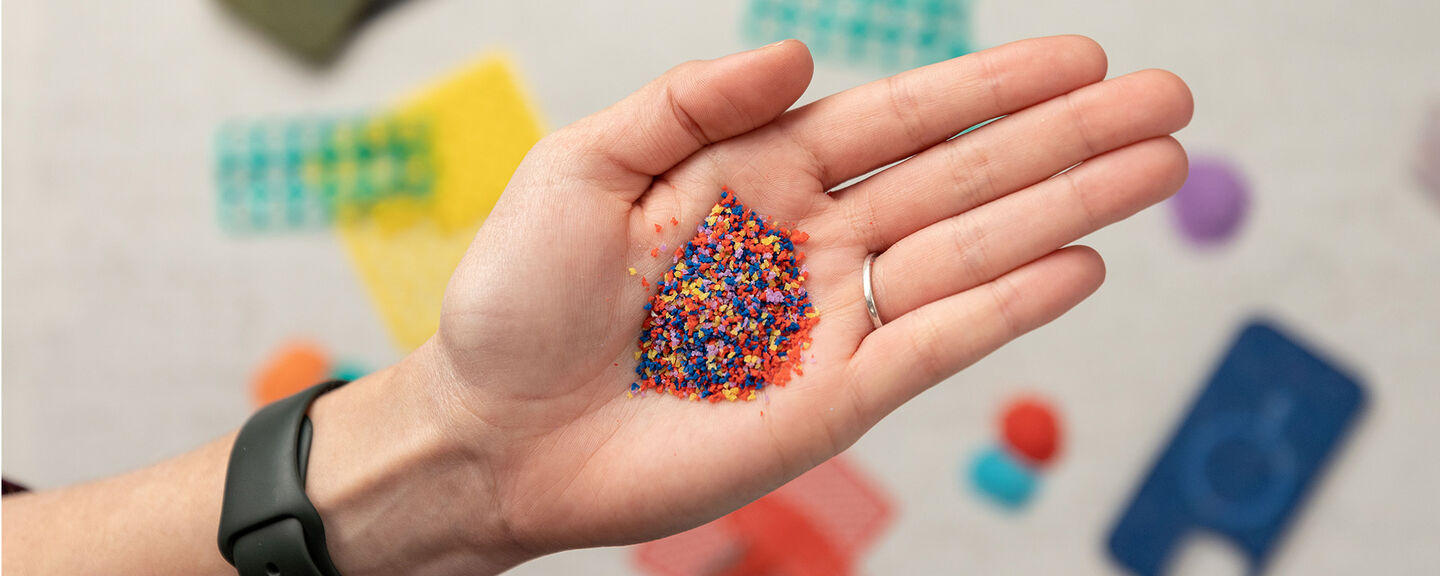 That said, it's not so grippy that you can't easily slip the ultra-slim case in and out of your pocket. It also happens to be compatible with MagSafe chargers so you can keep the case on all the time without interfering with your usual routine whatsoever.
As I write this on May 20th, 2023, the Core Series is only available on Amazon for the iPhone 13 family:
However, you can find iPhone 14 series-compatible models on Otterbox's own site.