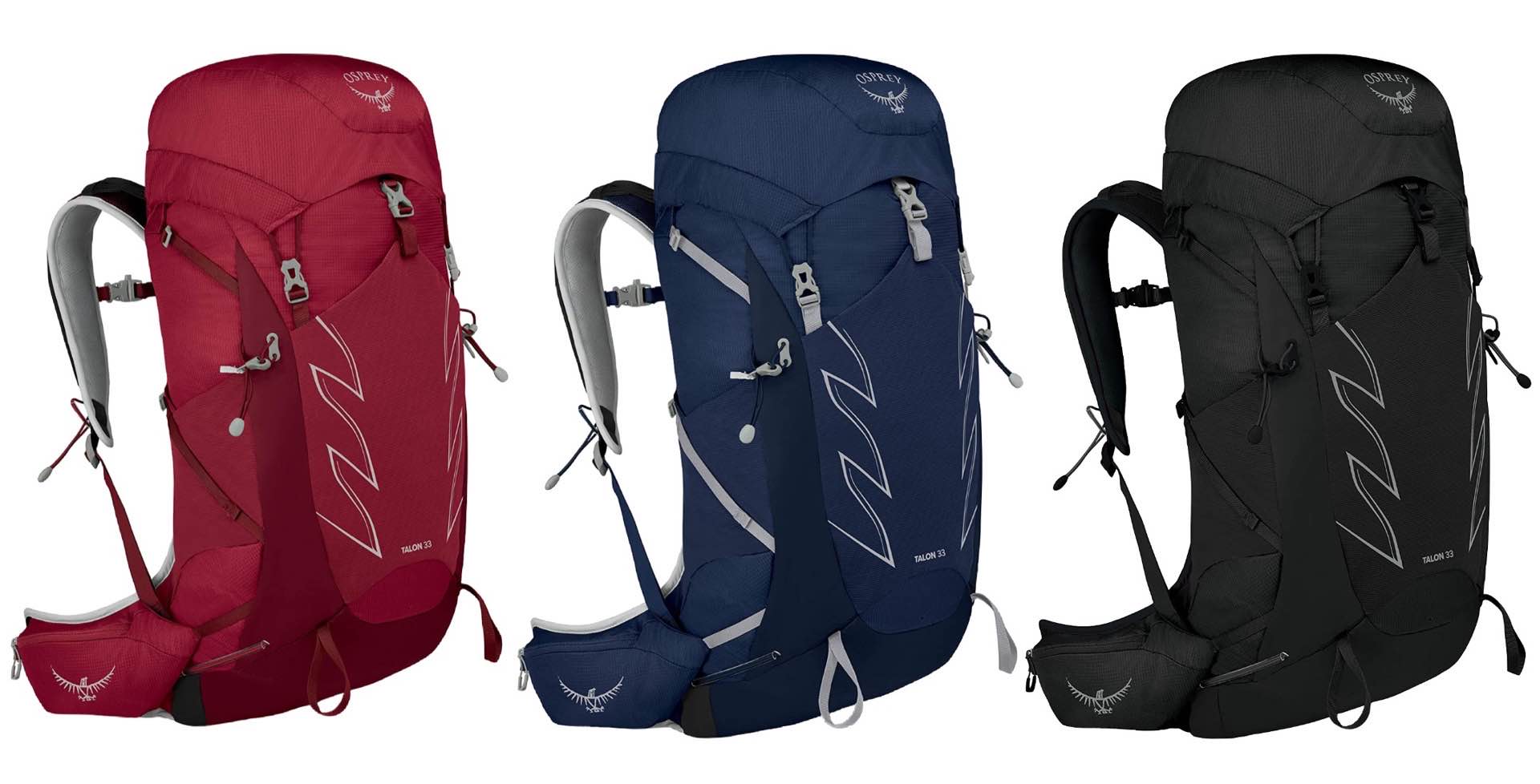 Osprey "Talon 33" Men's Hiking Backpack
In all my years of reading and writing about bags and other outdoor gear, I've never heard a single negative word about Osprey's products. And yet, it's taken me this long to actually feature one of their bags on T&T, which should probably count as a demerit on my Gear Guy Card™.
Anyway, if you need a well-built and highly considered bag for your day-hiking or short-distance "bikepacking" adventures, Osprey's Talon 33 backpack is it — at least, if you're a guy. Ladies, you'll want to look at the equivalent Tempest backpack.
Constructed from recycled high-tenacity nylon (100D x 210D), the Talon is loaded with features to work perfectly with your body's movements while keeping you ventilated and comfortable.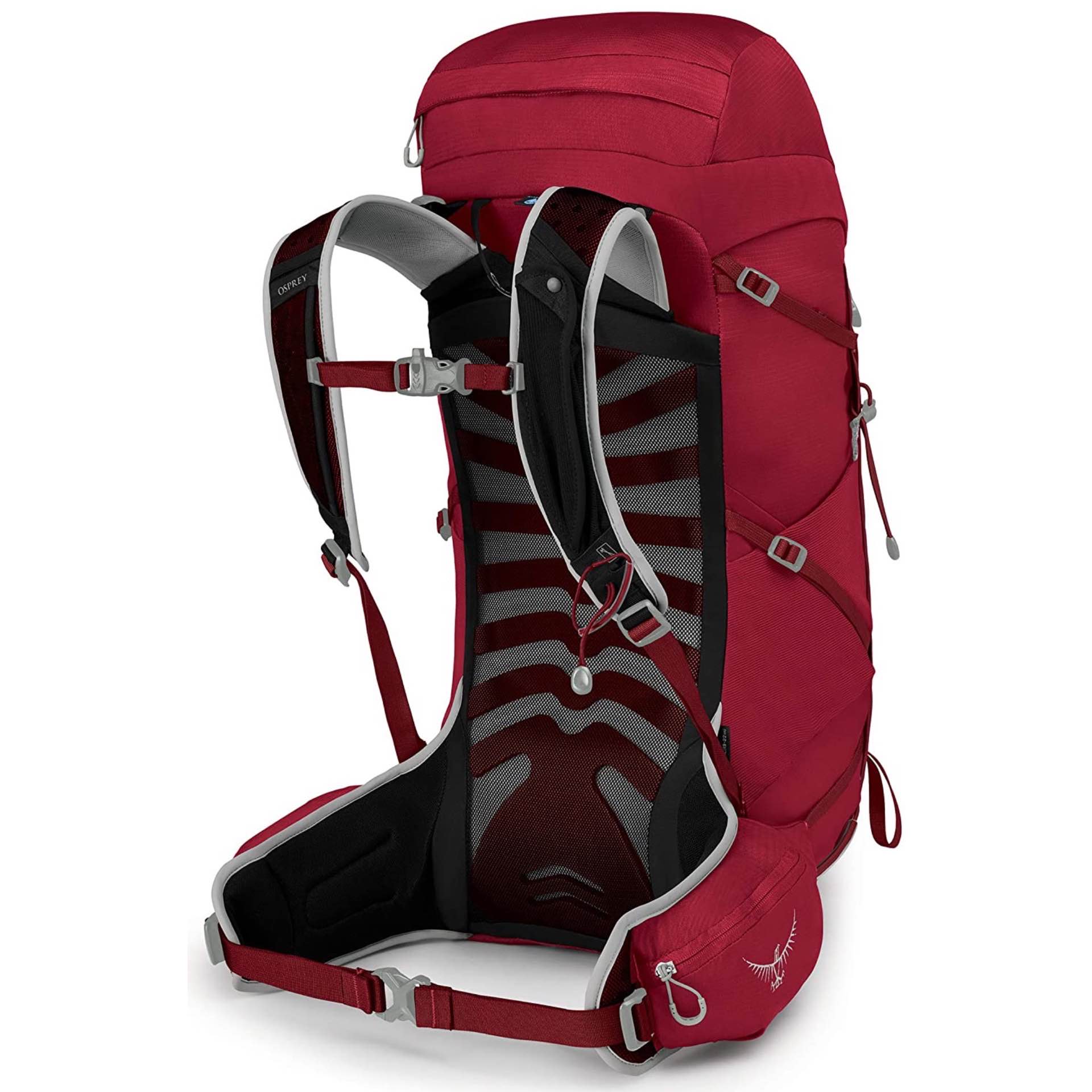 The "BioStretch" adjustable and flexible continuous-wrap shoulder harness and hip belt work together to provide excellent weight distribution and stable carry, even on the most technical terrain. Meanwhile, the "AirScape" back panel keeps air moving behind the pack so your back isn't drenched by the time you finish the hike.
On the bag exterior you get all sorts of nifty things like attachment points for trekking poles on one side and an ice axe on the other, a sleeve for a hydration bladder with sip hose (up to 3 liters), stretch mesh pockets on both sides, zip pockets on the hip belt, and more. They truly thought of everything.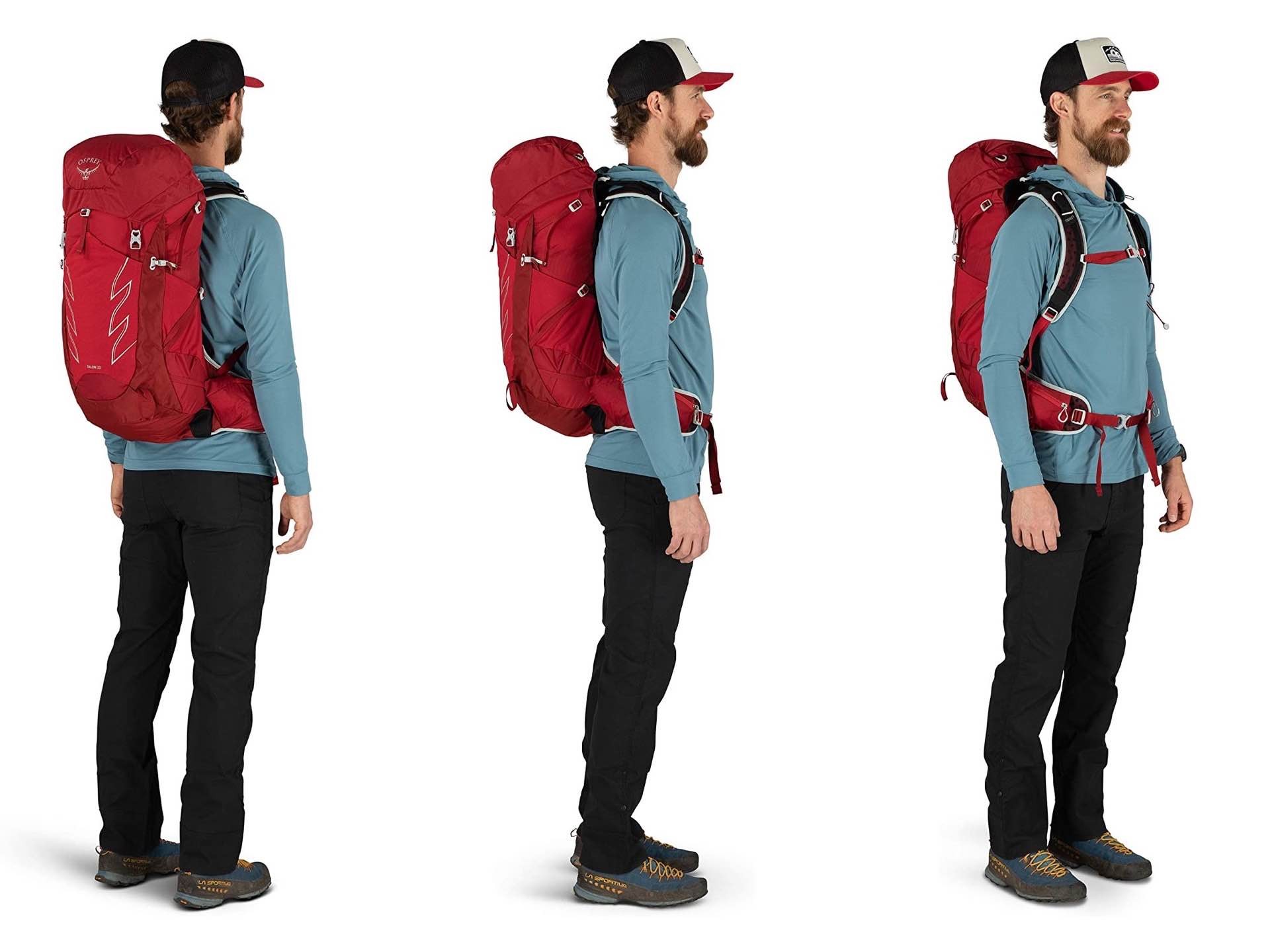 Rather than keep inundating you with details and features, I'll refer you to Osprey's own product tour video, which quickly shows everything you'd want to know (and covers features from other Talon sizes as well):
The Talon 33 is $160 on Amazon and comes in your choice of Ceramic Blue, Cosmic Red, Eclipse Grey, or Stealth Black.