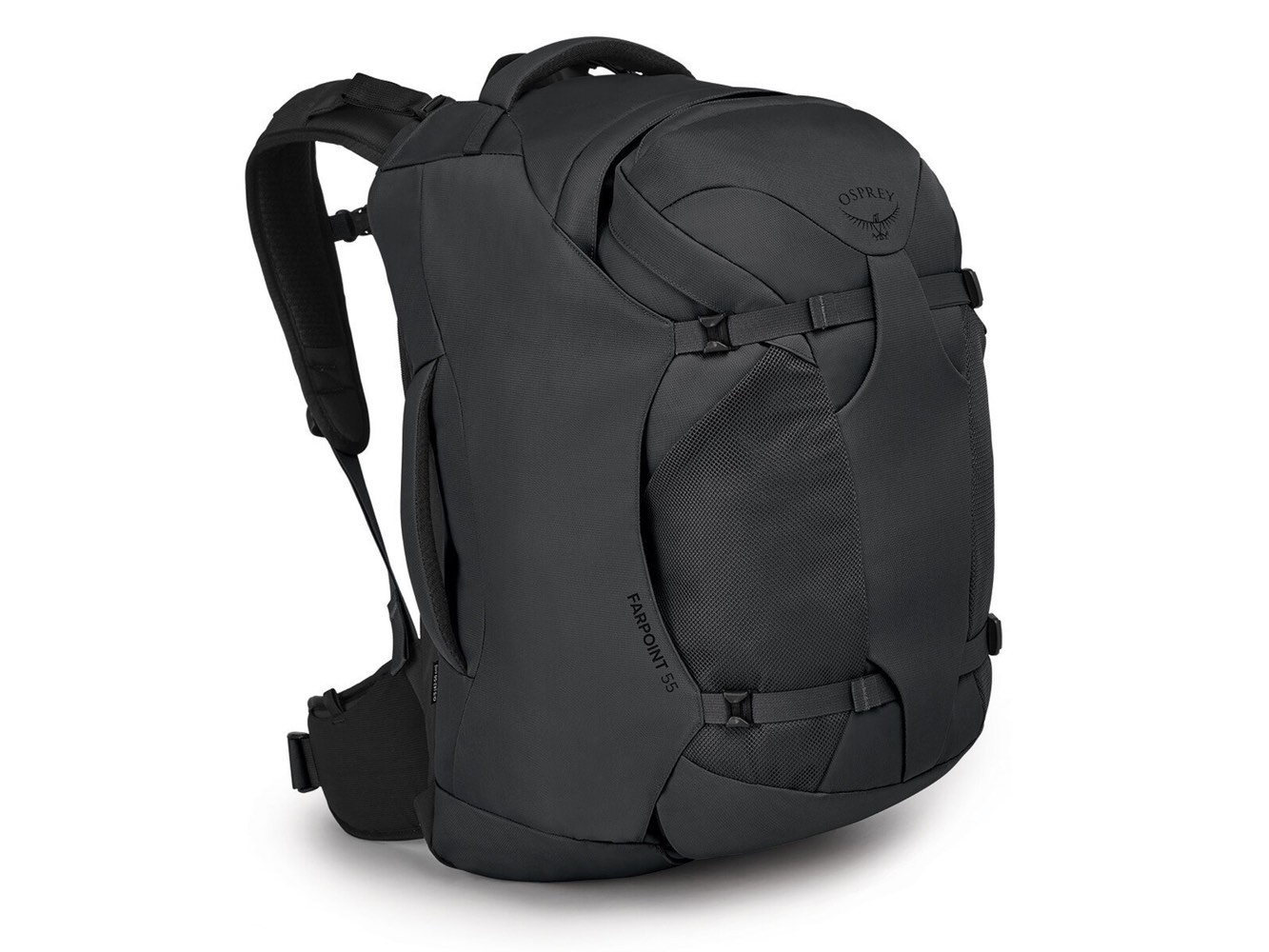 Osprey "Farpoint 55" Travel Backpack
Over the past decade, Osprey's Farpoint 55 travel bag has consistently been a top choice for backpackers and globetrotters alike. Last fall, they released an updated edition that allows travelers to move even more nimbly whenever they need to.
Blurring the line between a technical backpack and travel luggage, this two-in-one travel pack is comprised of a primary "chassis" bag and a detachable day pack, which together amount to a generous 55 liters of storage (hence its name). When separated, they become airline carry-on friendly, with the main pack fitting into the overhead bin while the daypack stashes beneath your seat.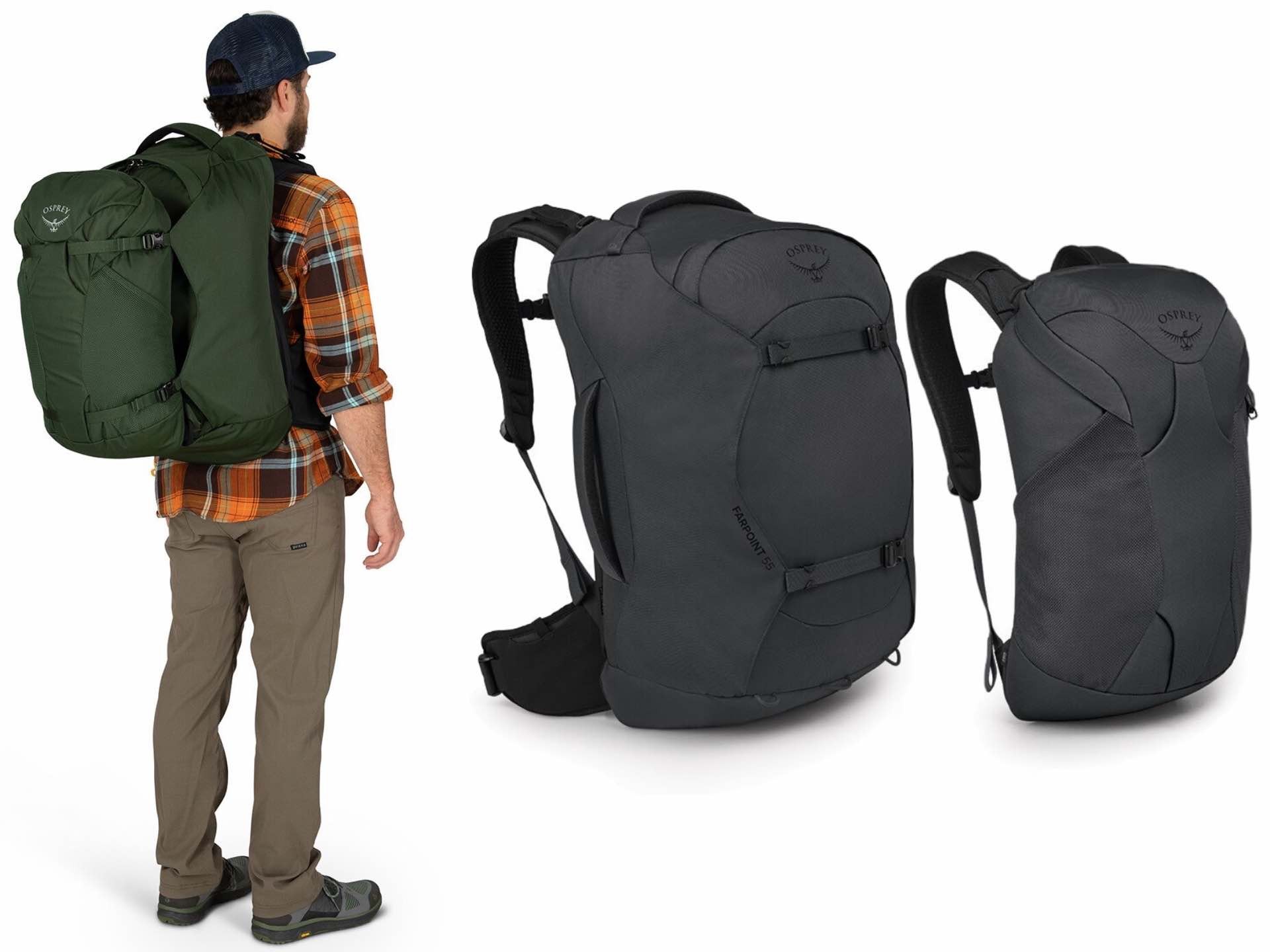 That overview video above tells you everything you need to know really, but if you want a quick rundown anyway, I can tell you that this bag system was designed to be lightweight, breathable, streamlined, secure, and comfortable to wear even when fully loaded.
Also, despite its minimalist weight and recycled-material construction, the durable fabrics they implemented in high-wear areas help ensure this is a bag that will last you through many, many adventures.
👍 Favorite detail: When you need to hop on a plane, external bits like the stowaway harness, backpanel, and hipbelt all tuck away into a slim zippered rear compartment for safekeeping. They truly considered the practicality of every element.
You can read through the official page for more details on compartments and other features. Once you're ready to take the plunge, you can buy the men's Farpoint 55 for $220 on Amazon in your choice of Tunnel Vision Grey, Black, Gopher Green, or Muted Space Blue. For you ladies reading this, don't worry, there's a women's version as well.