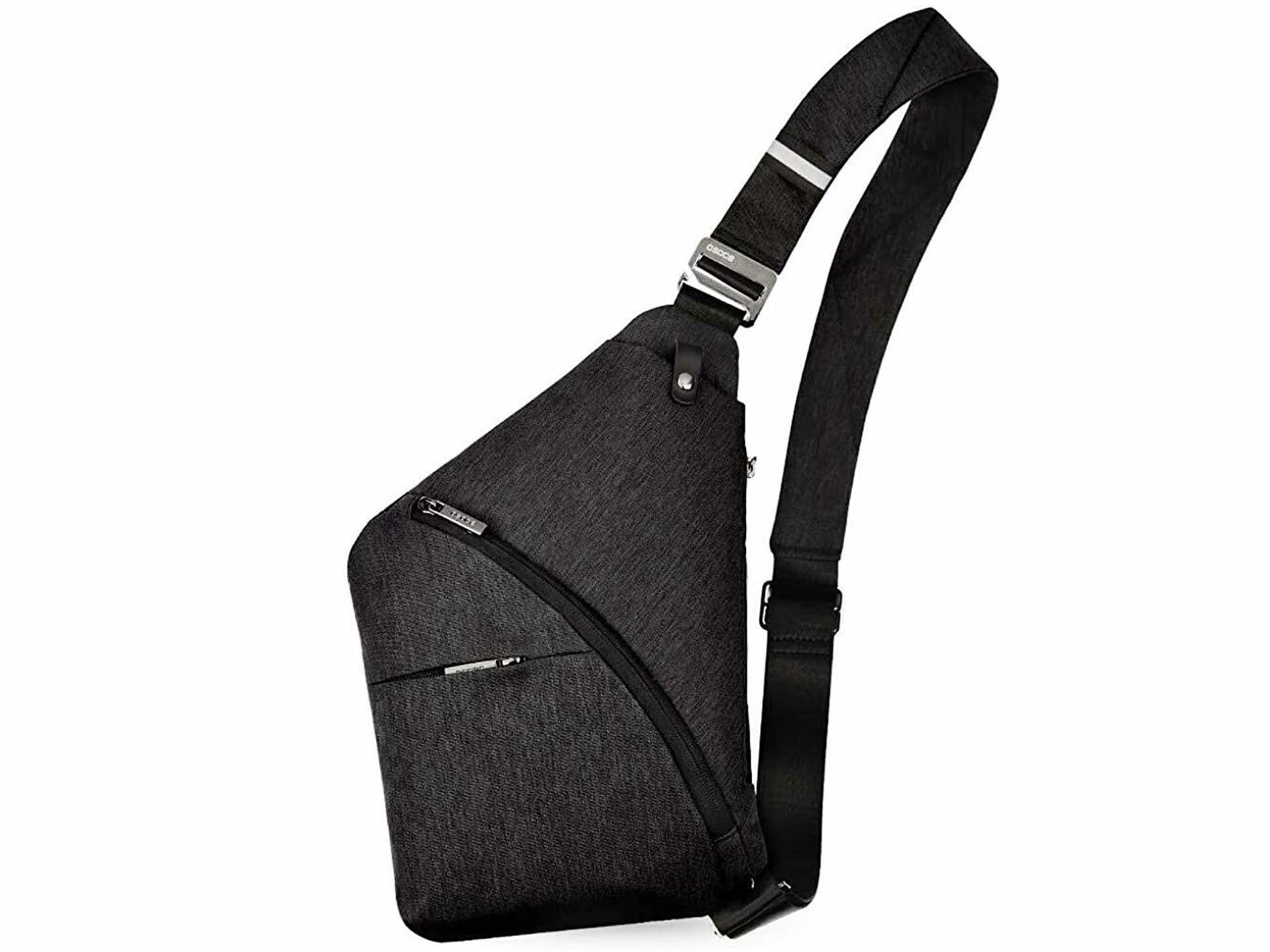 OSOCE Unisex Crossbody Sling Bag 2.0
When traveling, you can choose to load everything you possibly can for those extended adventures, or you can aim for carrying barely anything and save yourself a lot of hassle at security checkpoints. This crossbody sling bag (sometimes referred to as a "chest bag") falls into the latter category.
It's slim enough to wear under a jacket and be almost invisible there, and it keeps all your small travel essentials close at hand: your passport, your phone, your wallet, a pair of earbuds, an iPad mini or Kindle reader, sunglasses, etc. There are a few pockets to keep things nice and organized, one of which is RFID-protected to keep your card data safe within.
Not only is this bag perfect for lightweight traveling, it's also perfect for things like bike commuting and everyday errand-running.
Get this awesomely handy chest sling for $27 on Amazon.