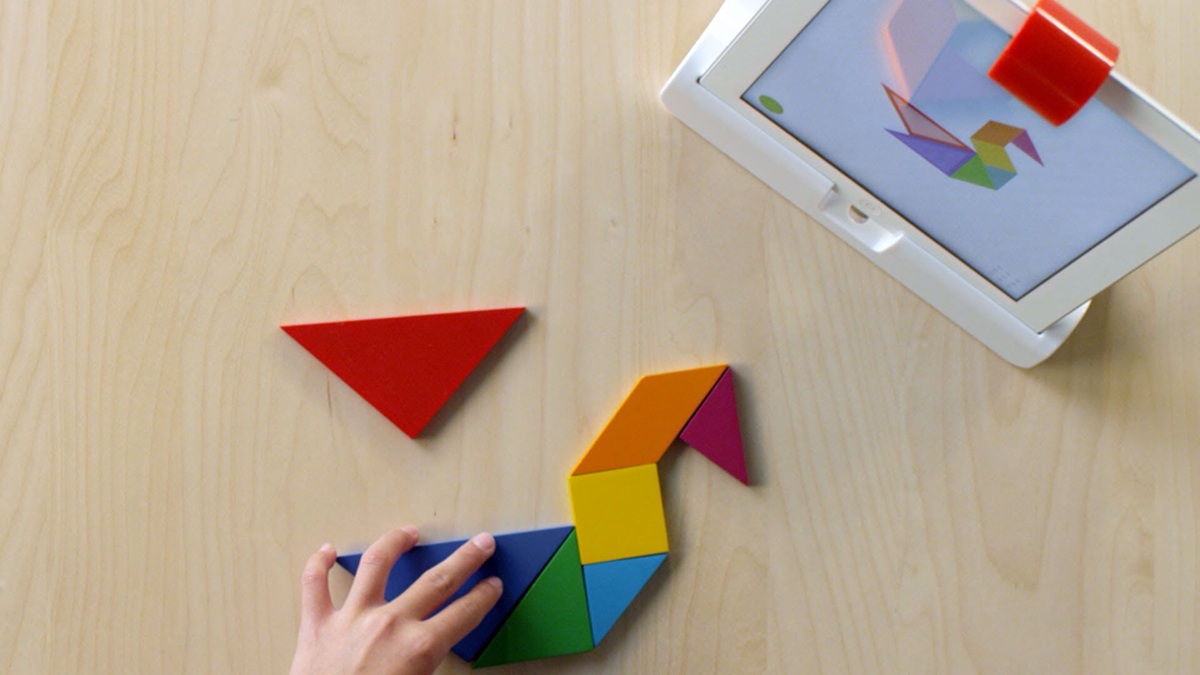 Osmo
Here's another cool iPad thing for kids. Osmo is a system consisting of an iPad stand (which works with pretty much any iPad but the original model) and a mirror attachment that fits over the iPad's front-facing camera to redirect it downward.
Once attached, Osmo lets you load up one of three games that scans real-world objects in front of your iPad to solve puzzles on the screen.
Doodles: Draw lines and structures on a piece of paper, which show up in the app and help a series of balls hit their targets.
Words: Solve word puzzles using physical letter tiles.
Tangram: Assemble colored puzzle pieces in a way that matches the pattern on-screen.
Their trailer video shows what this all looks like in action.
Osmo is expected to start shipping in late summer 2014 and will be $100 per kit. If you pre-order before June 22nd though, they'll knock 50% off the price.