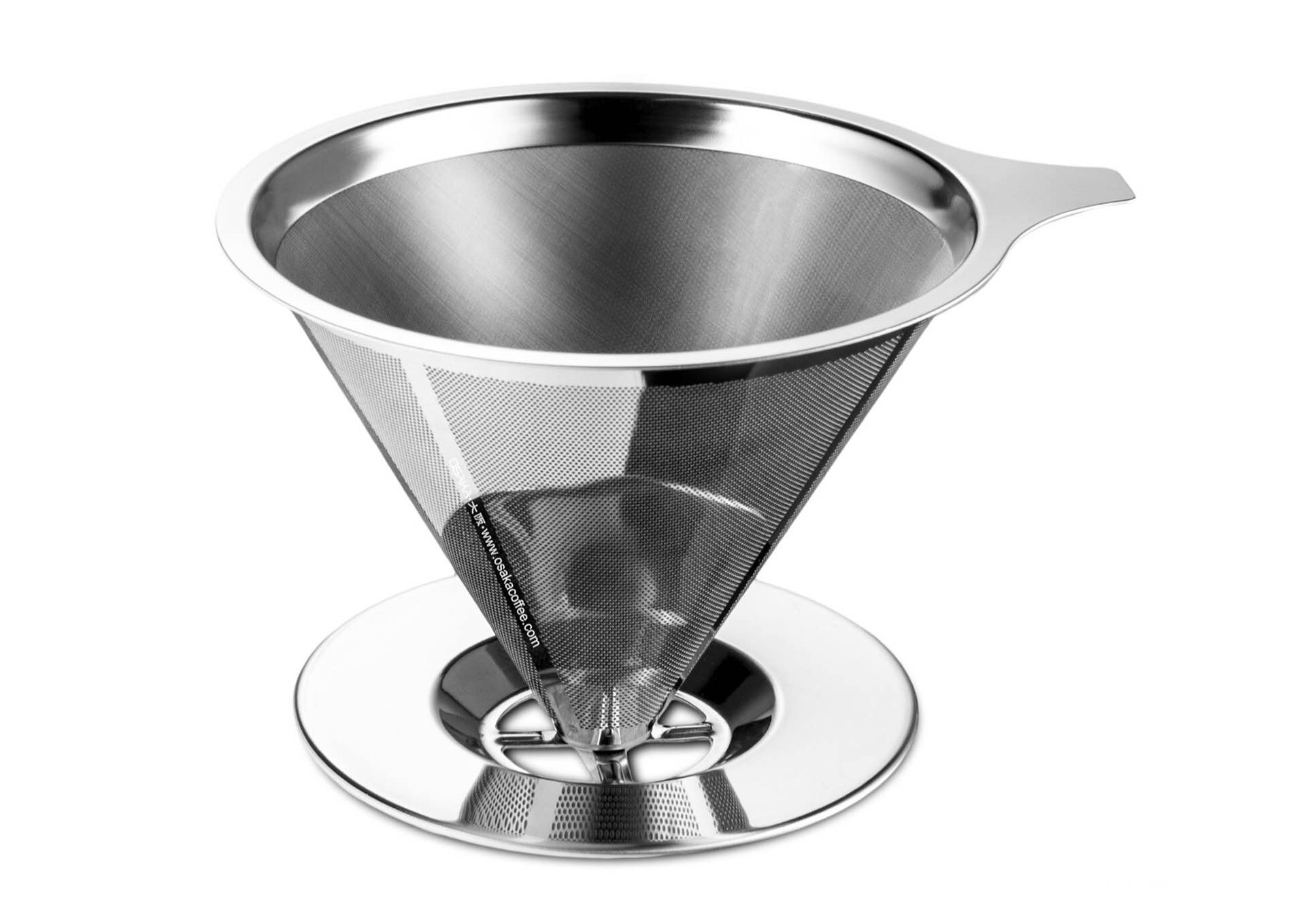 Osaka Stainless Steel Pour-Over Coffee Dripper
The coffee world is far from lacking when it comes to great pour-over drippers, such as the Hario V60 or the Snow Peak collapsible dripper. If you'd rather avoid using disposable paper cone filters, though — whether for the sake of the environment, financial reasons, or because filters strip the coffee of flavorful oils — the Osaka stainless steel dripper is a fine alternative.
The cone's double filter consists of tiny laser-cut holes with a stainless steel mesh on top. This duo allows for pretty fine grounds without letting much sediment pass through to your cup, and it's easy to wash (by hand or in the dishwasher) when you're done brewing.
Get it for $25 at Amazon.