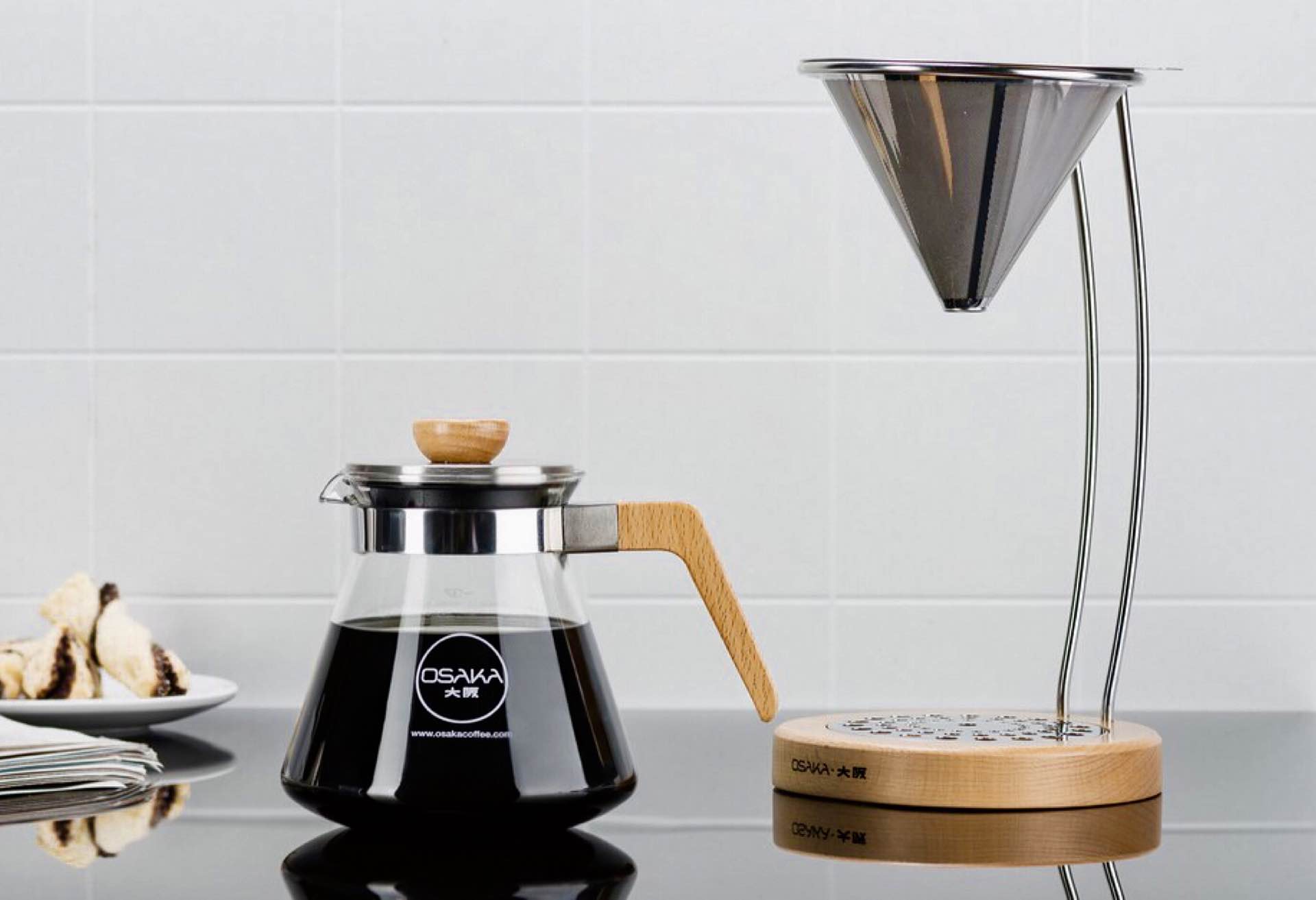 Osaka Pour-Over Coffee Dripper with Wood Stand
Osaka's handsome pour-over coffee dripper w/ wood stand is a full set that has everything you need to make manually brewed pour-over coffee at home. It includes:
A wire stand with a stainless steel drip plate and water-resistant wooden trim, which comes in your choice of mahogany, natural, or black. Features non-slip grips underneath.
Stainless steel double cone filter.
20 oz. borosilicate glass carafe, which — in addition to being thermal shock-resistant — won't absorb any odors, chemicals or residue from the coffee you brew.
Get the stand in your color of choice for $40 at Amazon. They also offer a larger 27 oz. version (which sports a gold titanium-coated cone filter) for $50.