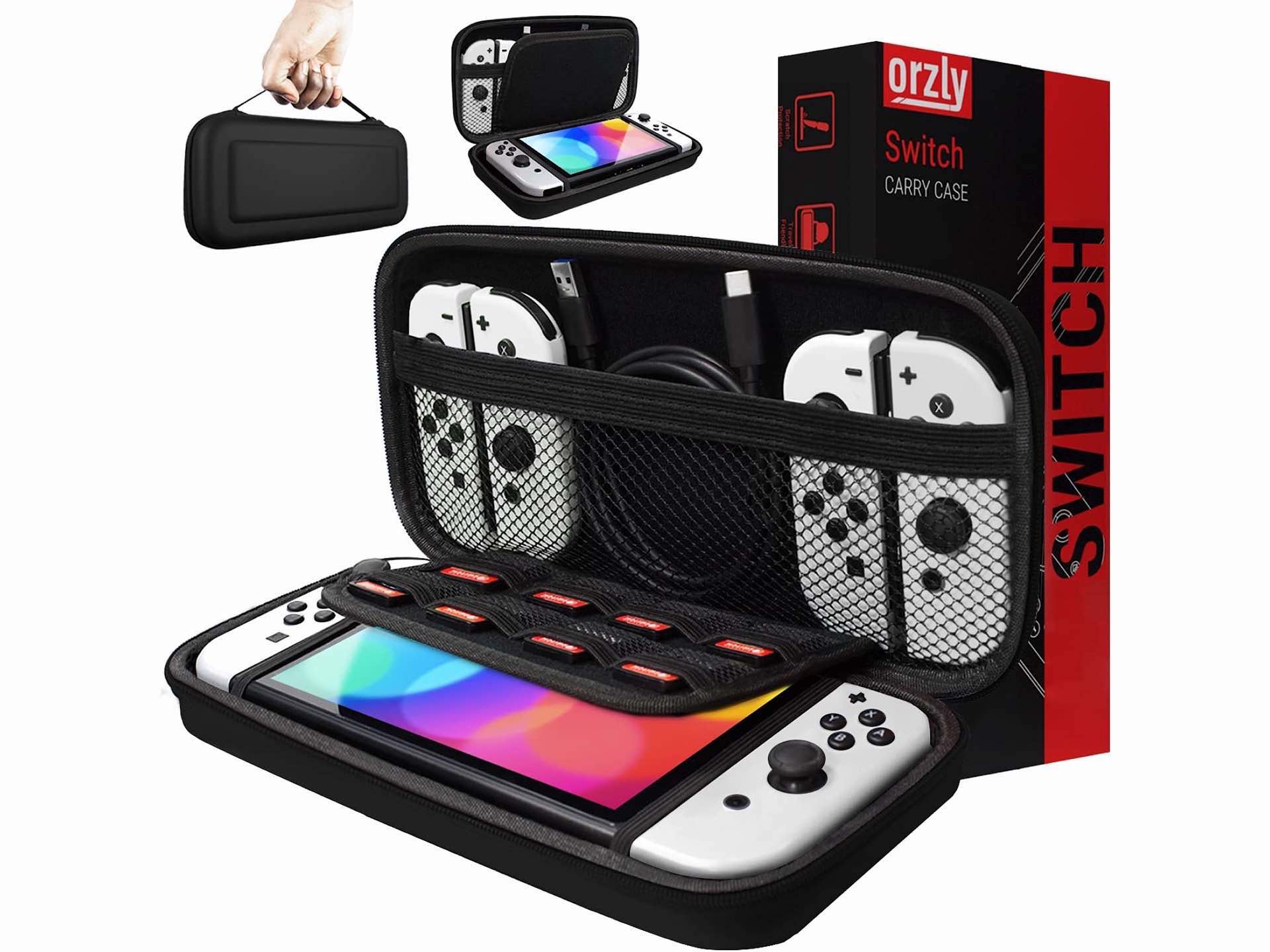 Orzly Carry Case for the Nintendo Switch and Switch OLED
Over five years into its lifespan now, the Nintendo Switch is still going strong as ever, with millions of units still flying off shelves (digital or otherwise) every year. And as long as these consoles continue selling, players will keep needing good ways to carry and protect them alongside their favorites accessories and games.
The Orzly Carry Case is a fine example of a Nintendo Switch organizer. Compatible with both the regular Switch and the newer Switch OLED, this carry case features a hard outer shell made from a shock-proof EVA material that provides great drop protection — plus dual zips and a rubberized carry handle — while the soft interior has elastic straps to hold the device in place.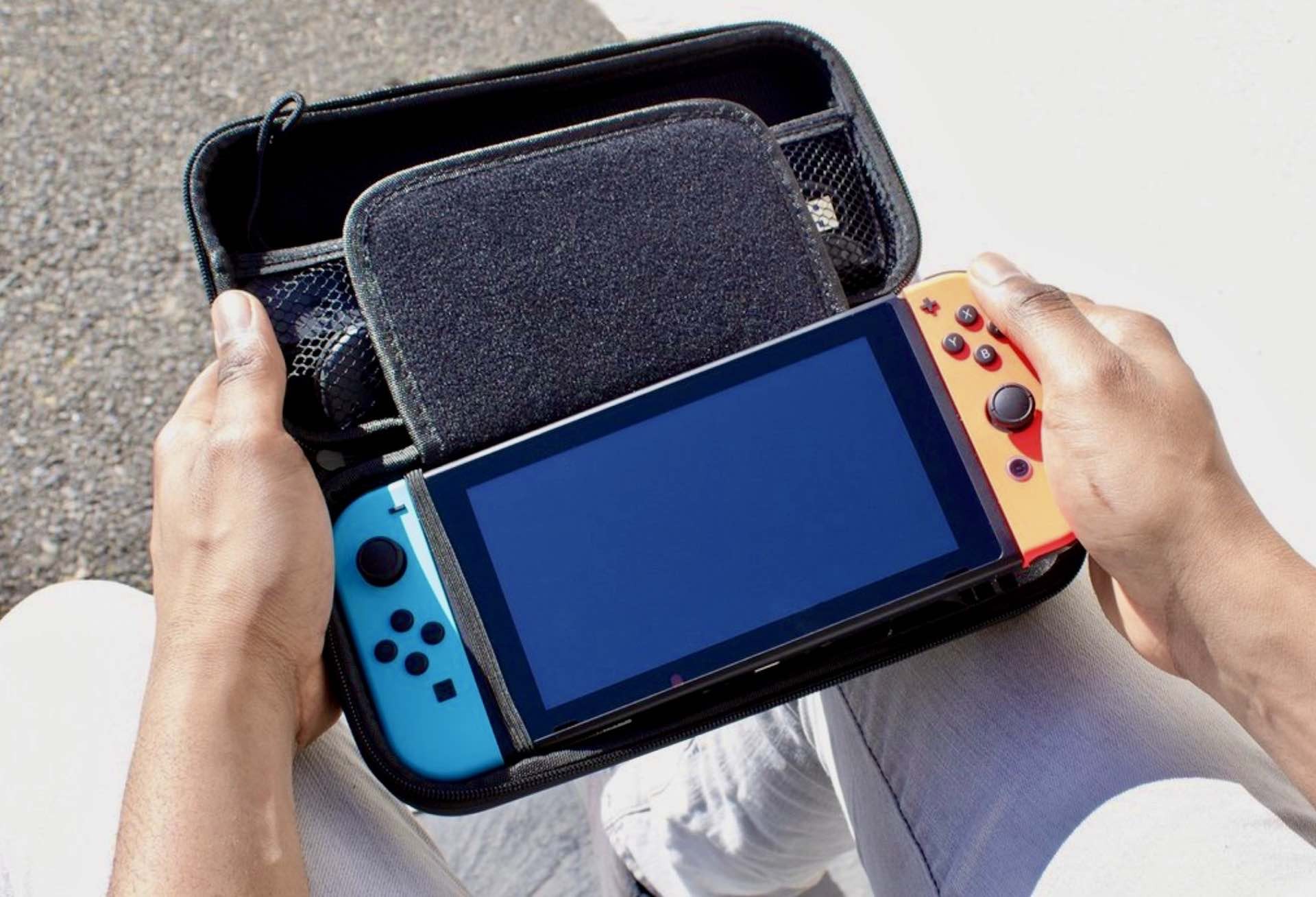 One nice feature you'll also find inside the Carry Case is the microfiber "tongue" that protects the screen on its back, while the front of it has slots for up to eight game cartridges or microSD memory cards so you don't have to decide on just one game to keep with you.
Opposite the Switch itself, the other side of the case has a mesh storage pocket where you can stash cables, earbuds, extra sets of Joy-Con controllers for when friends want to join you, and more.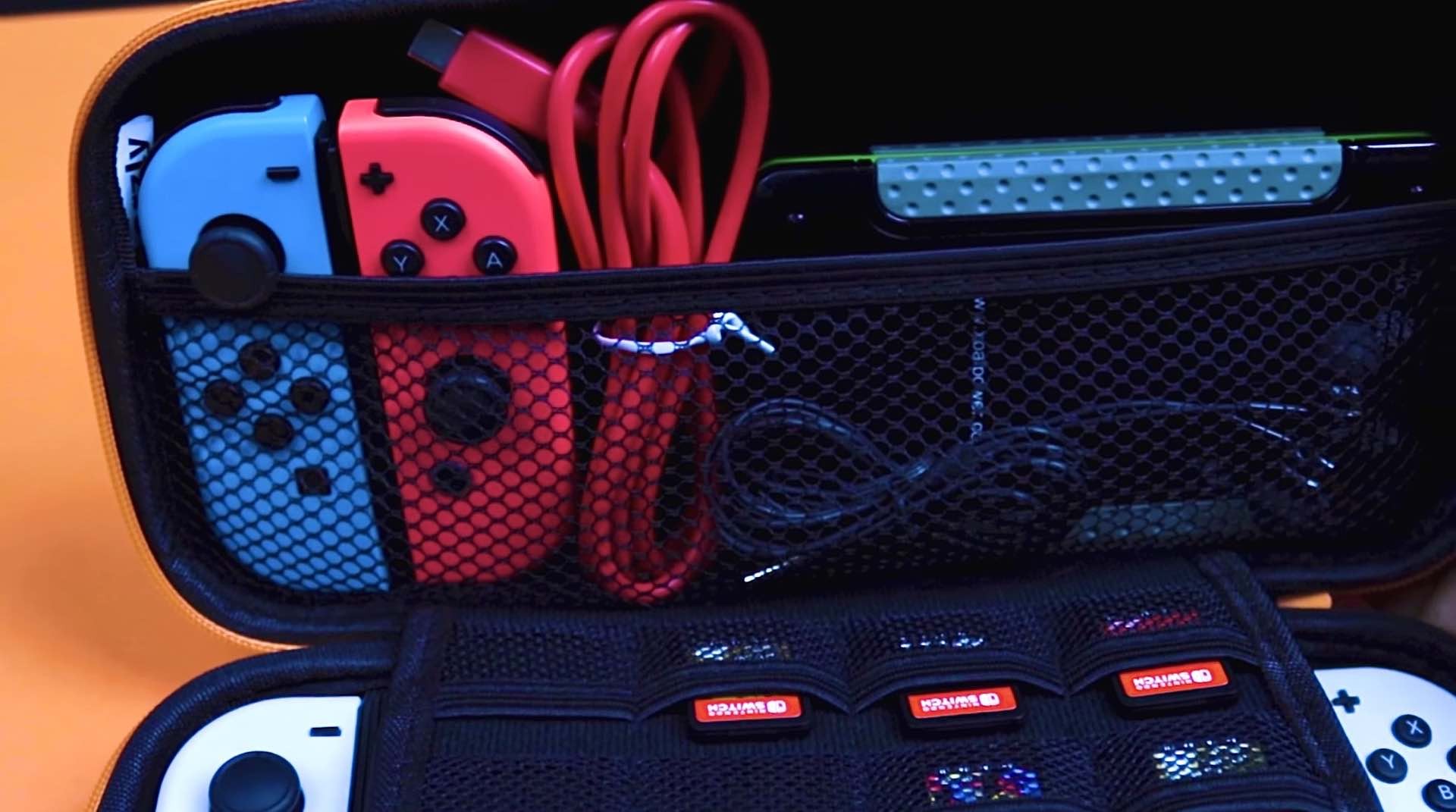 You can get the Orzly Carry Case for just $16 on Amazon. They also offer a smaller version for the Switch Lite console.