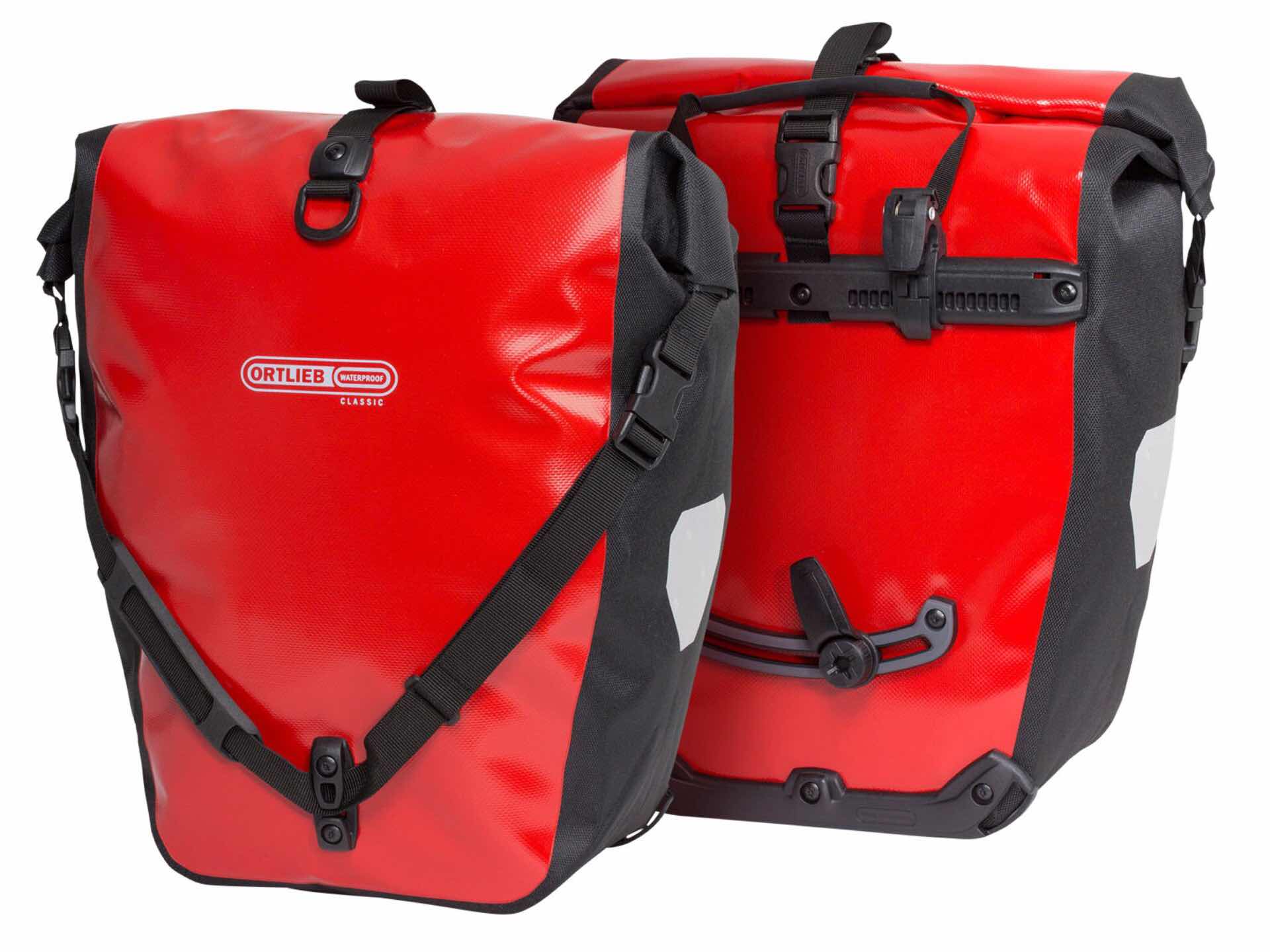 Ortlieb "Back-Roller Classic" Bike Panniers
Ortlieb is a German company whose name, over the past few decades, has become synonymous with waterproof bicycle panniers. In fact, they feature the word "waterproof" in their logo very prominently.
We reviewed their Back-Roller City panniers a few years ago, which are great for short excursions, commutes, and other light daily use. At just $99 for a pair, they're well worth the investment.
If you need something even more robust however, you'd be well served spending the extra money to get their Back-Roller Classic panniers instead. These are the company's signature roll-top bike bags that started it all.
They're world renowned for their incredibly tough, practically bomb-proof construction and completely solid waterproofing, making them ideal for much longer adventures and cross-country touring, holding their own through just about any kind of environment and weather conditions. And with 40 total liters of storage capacity (20L each), they've got plenty of room for carrying gear, extra clothing layers, food for the journey, toiletries, or whatever other essentials you need.
What really makes them magic though is the Quick-Lock 2.1 rear rack mounting system, as shown in this guy's video:
Ortlieb themselves have a video that offers a closer look at how the mounting system works:
When taken off the rack, the bags each have a shoulder strap for easy carrying. It really doesn't get much more convenient than these excellently made panniers.
The Back-Roller Classic is sold in pairs, with a few colors to choose from: