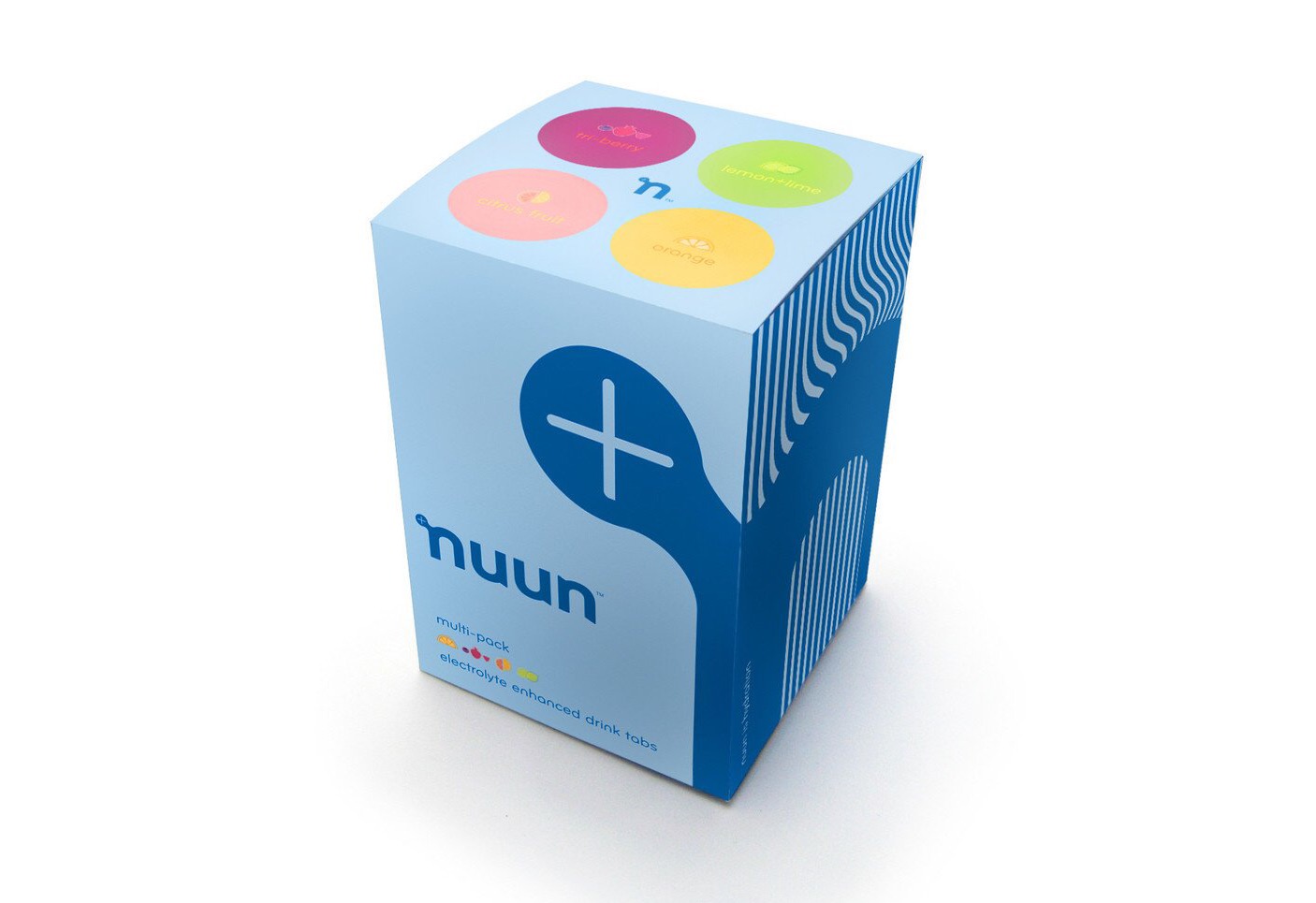 Original "Nuun Active" Electrolyte Tablets
For a decade or so, runners and cyclists have enjoyed the benefits of adding Nuun Active electrolyte tablets to their water while exercising. Drop one into 16 oz. of water, and you get a pleasantly fizzy, lightly flavored drink that helps replenish electrolytes you sweat out. People who often experience leg cramps have also reported good results from drinking the stuff. In any case, it's a nice alternative to Gatorade, et al.
In early 2016, Nuun (pronounced "noon") released a new, reformulated version of their Active tablets, but it hasn't gone over well with die-hard fans of the original formula, especially for those who dislike plant-based sweeteners such as stevia extract.
Your own mileage may vary of course, but when it comes down to it, I'd recommend picking up a box of the old stuff while they still offer it. It comes with four 12-tablet tubes, with the respective flavors of lemon lime, tri-berry, citrus fruit, and orange.
Get a box for $24 on Amazon.