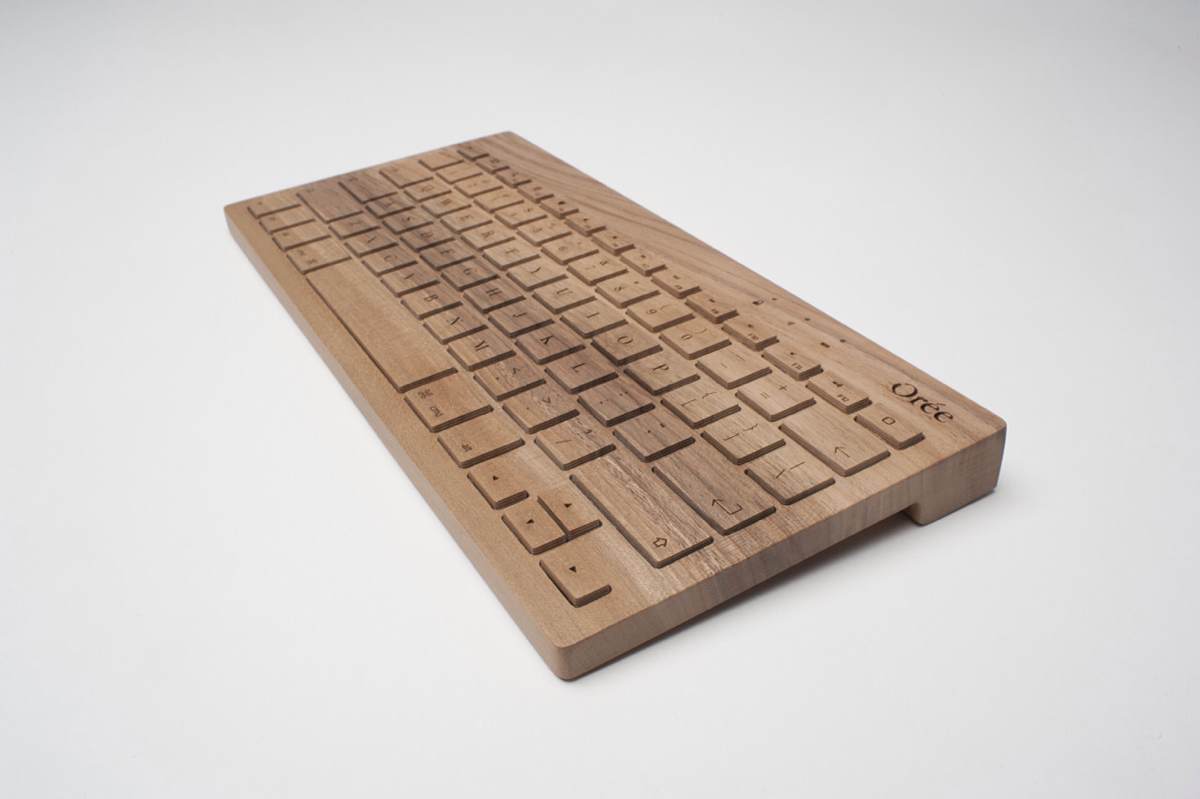 Orée Board 2
The Orée Board 2 is a wireless, super-light, wooden keyboard crafted from a single piece of walnut or maple. It can pair with up to five different devices at the same time via Bluetooth, and its surface is coated with a varnish that protects it from finger oil and liquid spills.
After being carved, each board is polished, oil-rubbed, and assembled by hand. It can be laser-etched with either a Mac/iPad or Windows layout, and you can add a little customization to the upper-left corner in the form of some text (up to 45 characters) or one of their two pre-made designs.
The Orée Board 2 is ~$205 USD + international shipping from France (~$41 USD). Since each board is made to order, allow a few weeks for delivery.