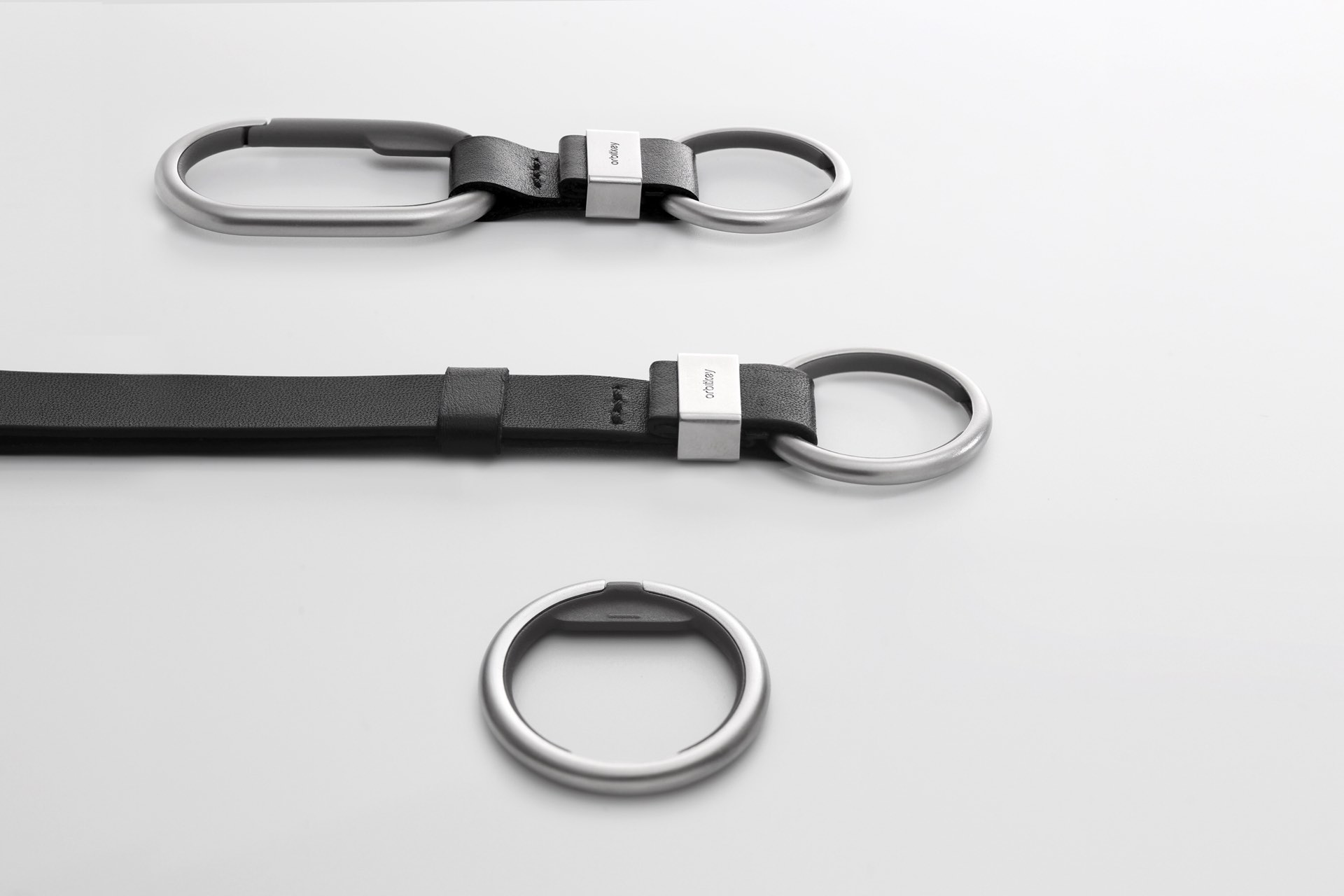 Orbitkey Ring, Clip and Strap [Kickstarter]
From the makers of the original Orbitkey comes a new Kickstarter for the Orbitkey Ring, Clip, and Strap. As the name suggests, this keyring system has three main components:
Orbitkey Ring: Rather than being the typical split ring that pinches fingers, breaks nails, and generally sucks to deal with, the stainless steel Orbitkey Ring employs a clever opening mechanism. Just pull down the little inner tab and rotate it to reveal an opening that makes it super simple to get keys on and off the ring.
Orbitkey Clip: An elegant carabiner with a nifty clasp that makes it easy to remove in case you frequently need to switch reyrings. Clip it onto your belt loop, your bag, or use it to hold something like a flashlight or drink bottle.
Orbitkey Strap: This full-grain leather strap sports the same quick-release clasp feature as the clip above. It's useful for keeping a good grip on your keys, easily finding them in a bag, or even as a camera wrist strap.
What's nice about this new ring system is that it pairs perfectly with the Orbitkey 2.0 key organizer, if you already have one.
As of January 1st, 2017 — 🎉 Happy New Year, everyone! 🎉 — this project has met its funding goal 7x over and there are still 11 days to go. Back the project at the $13 level to get the ring alone when the project is officially funded, or if you want the full set, you'll have to pledge $86.