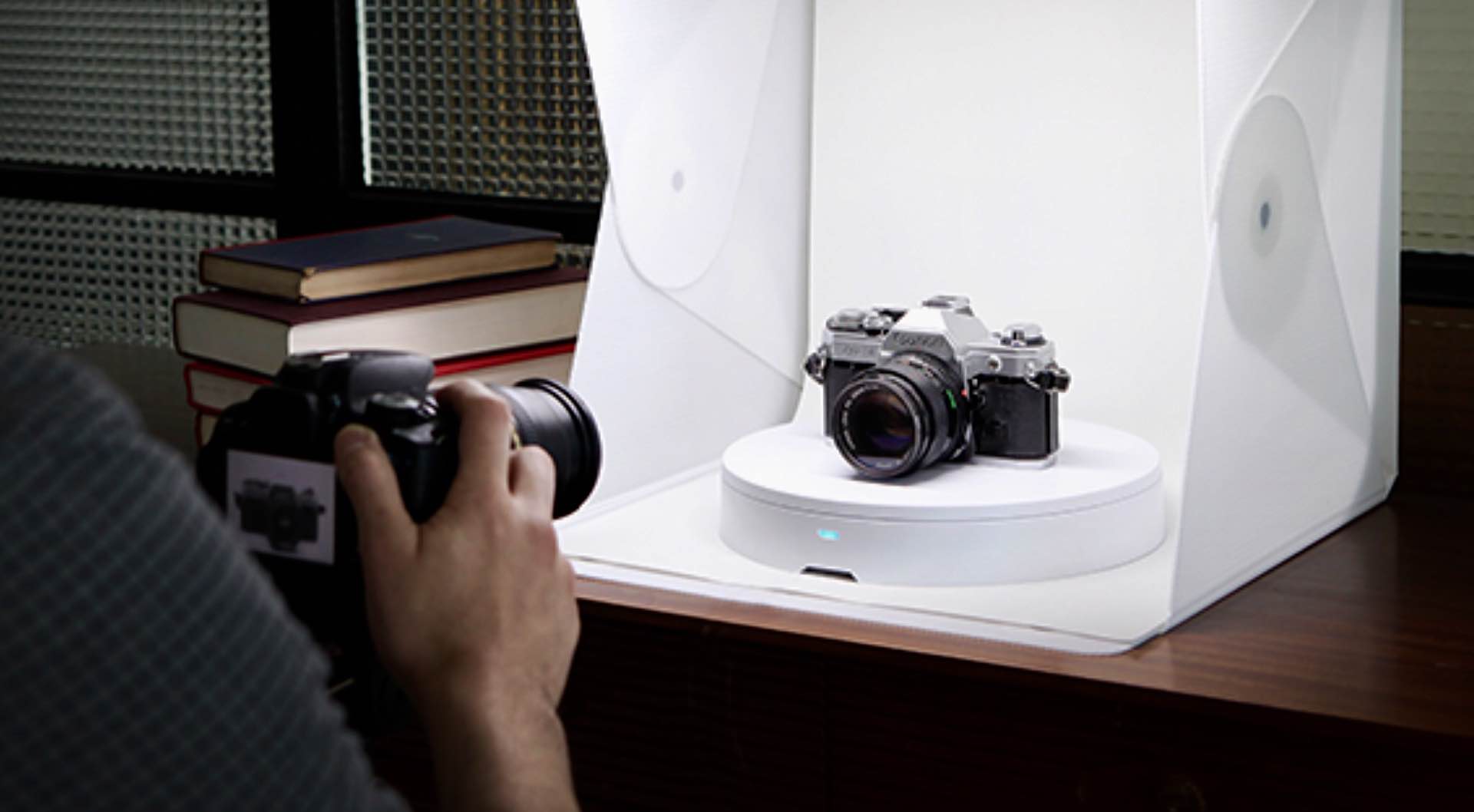 The Foldio360 Photo Turntable by Orangemonkie
As someone who writes about a lot of products in the course of my work here at T&T, I've noticed a growing trend of companies offering interactive 360° views of their wares in their online stores. I imagine it's a pain to create those things manually, which is why I'd like to point out the Foldio360.
Made by Orangemonkie — the same folks behind the Foldio2 portable studio we recently featured in our guide, Four Cool Gifts for Photographers — is a smart turntable for easily creating 360° images using a smartphone (via Bluetooth) or DSLR camera (via IR remote control).
It's pretty easy to use; just open the Foldio 360 app, set up your shot, and hit start. The turntable will automatically rotate, take photos, and combine them all to into one final 360° image, which you can then share via Orangemonkie's own Spinzam site. Here are a couple popular examples (swipe/drag to rotate them):
A nice feature of the Foldio360 is its "Halo Edge" backlight (sidelight?), which helps minimize any visible turntable seams in your backdrop and gives you a clean white background.
If you find yourself having to take a lot of product shots for companies, or you just want to make some cool 360° images, you'll love the Foldio360. Get it for $139 at Amazon.