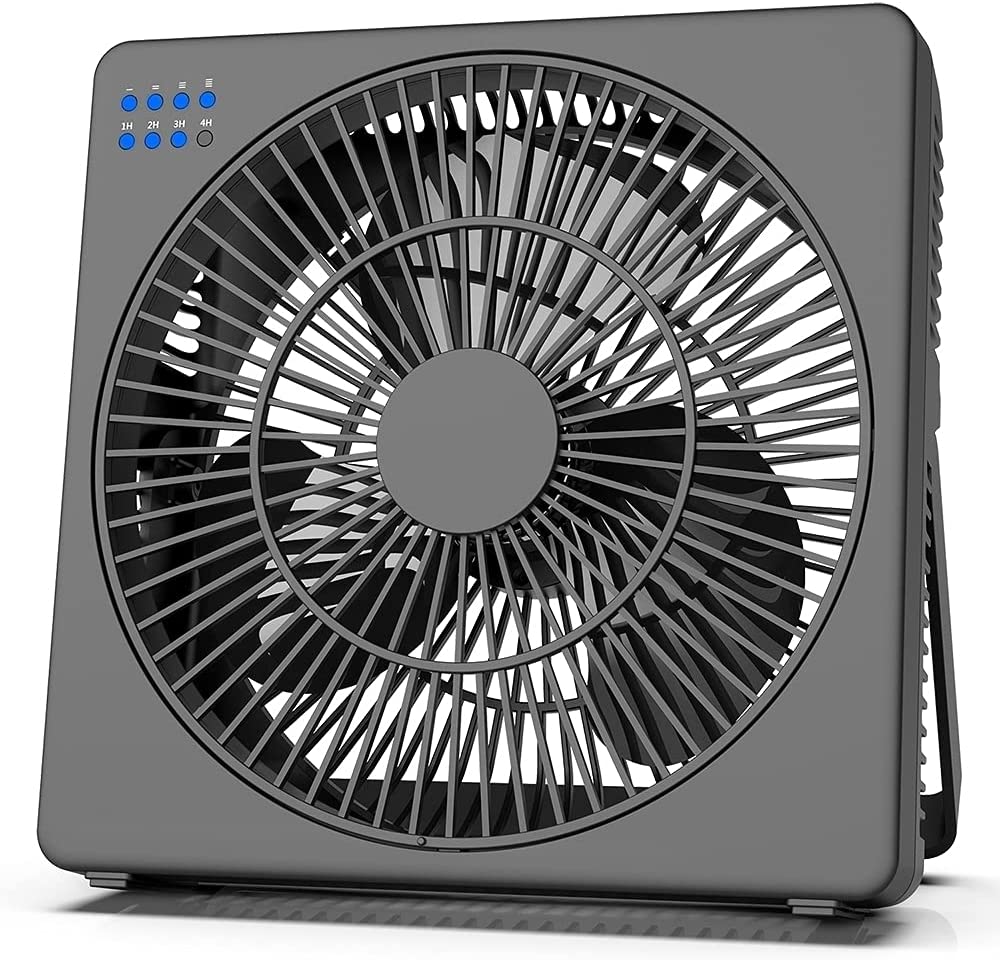 Opolar 5-Settings USB Desk Fan
If you're like me, you prefer always having moving air on you, whether you're working, sleeping, or whatever else. And if you happen to travel in a van or RV often, you know there are certain times when you don't have access to power outlets or shore electricity, so running a fan or A/C is out of the question.
A USB-powered fan like this one is a nice solution because it can be run off a portable battery bank while providing a great amount of air movement for its size. It has four main speed settings — 1200, 1400, 1600, and 1800 RPM, respectively — plus a fifth setting that mimics "natural wind" by regularly cycling up and down through those settings, which is pretty neat.
The fan has a built-in timer that you can set, so it will shut itself off after whichever time interval you set it to. There's also an AC adapter included in the box, so you can still plug it into a wall whenever an outlet's available.
Get this nifty fan for $36 on Amazon.