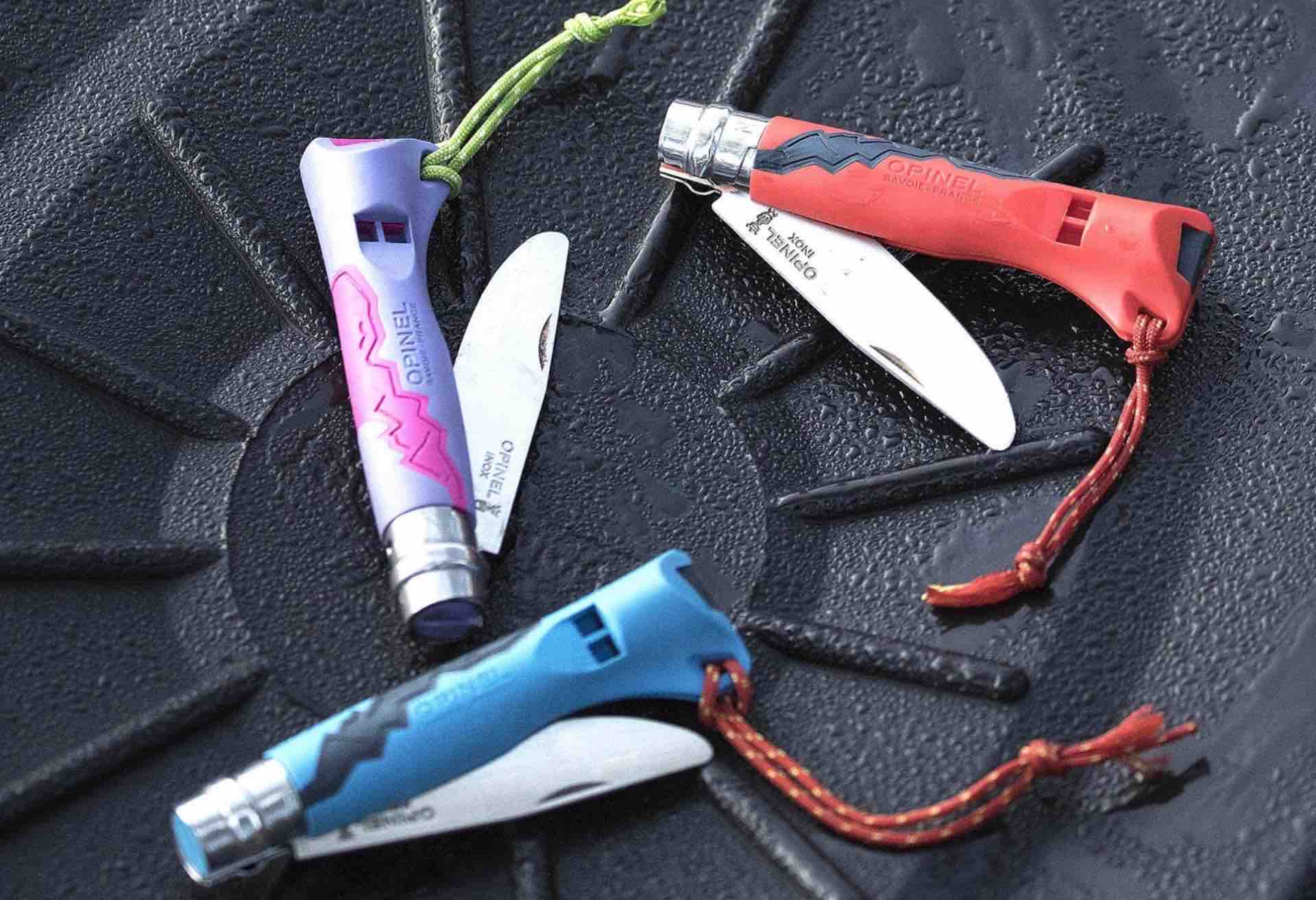 Opinel "Outdoor Junior No. 07" Folding Pocket Knife for Kids
Lately, our 11-year-old son has gotten interested in whittling the sticks he finds into fun little playthings and whatnot. So for Christmas, we got him this beginner folding knife from Opinel, which seemed perfectly suited for his age and responsibility level.
The Swedish stainless steel (12C27) blade is blunt-tipped so I don't have to worry about him accidentally stabbing himself, and it has a locking ring to keep it securely open or shut as needed. I also like that there's a safety whistle built into the wooden handle, although we did have to ask him to stop blowing it in the house because it was driving us batty 😩
They've got a few handle colorways to choose from, each of which is $26 on Amazon. I'd also recommend getting Chris Lubkemann's The Little Book of Whittling as a starter reference guide for your young scout/adventurer.