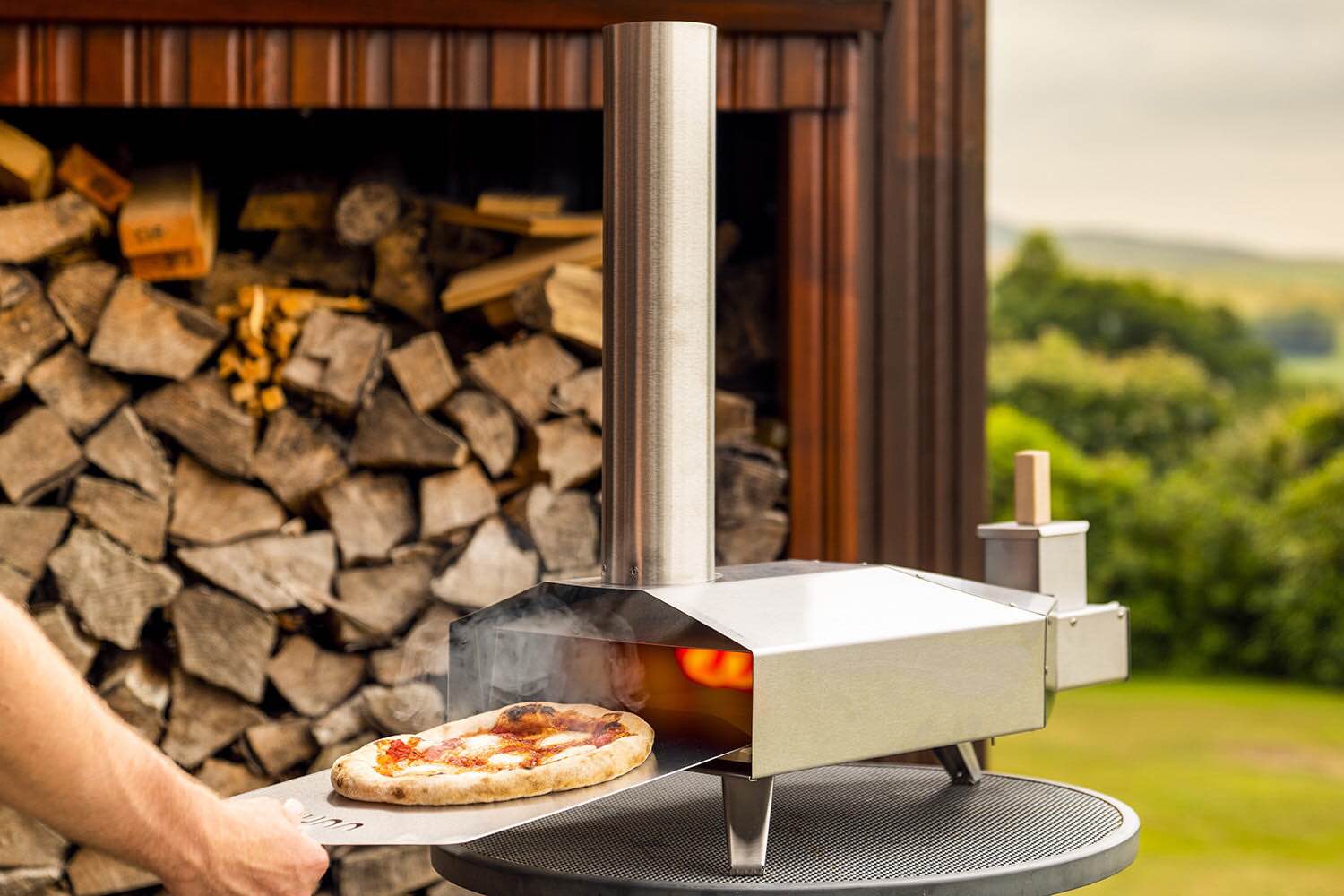 Ooni 3 Portable Wood-Fired Outdoor Pizza Oven
Are you the type who loves endlessly tinkering with pizza recipes? Have you ever dreamed of having the reputation of making the best pies on the block? Do you get frustrated with the pizza-making limitations of your home oven?
Then, my friend, you should take a look at getting the Ooni 3 outdoor pizza oven.
🍕 Full disclosure: Ooni is a previous sponsor of ours, back when they spelled it 'Uuni'. They did not contact me to write this post, nor does any former sponsorship affect what I say here. I just think this is a cool product worth your attention.
Designed to be fueled by wood pellets or used with an optional propane burner add-on ($85) — the latter of which Meathead Goldwyn himself recommends — the Ooni 3 does a fantastic job churning out authentic, wood-fired, crispy-crust pizza at a rate of about 60 to 90 seconds per 12″ pie once it's reached temperature (932°F/500°C), which itself only takes ~10–15 min.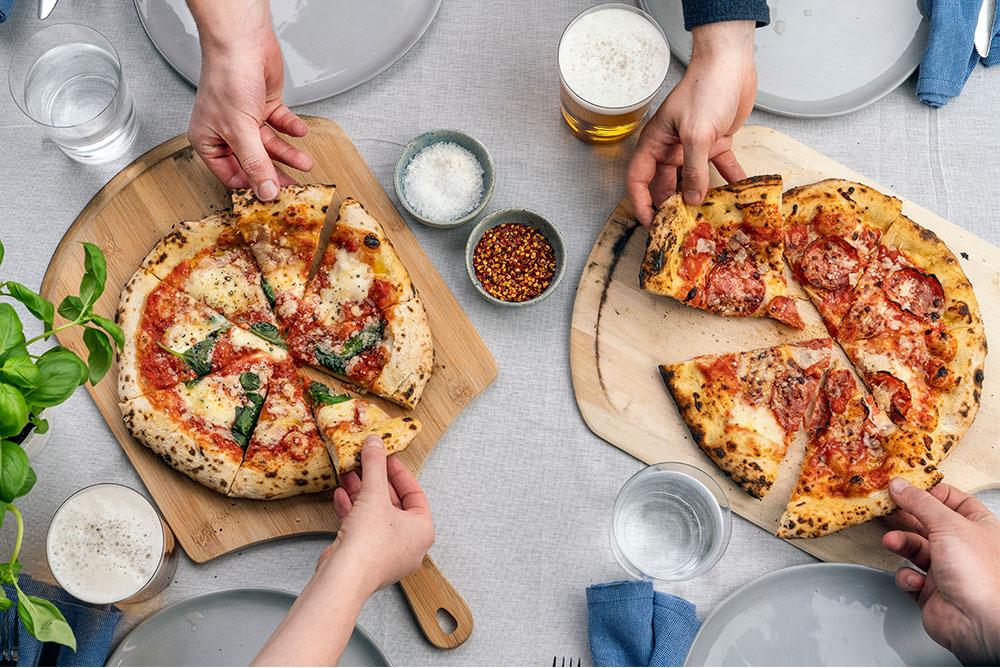 With a bit of practice, you'll have friends thinking you have a secret side-gig at a pizza restaurant. Pro tip: Rotating your pizza halfway through (some people do it every 20–30 seconds) is key to ensuring the crust cooks evenly.
The entire insulated stainless steel unit is quick to assemble, and easy to move around between backyard surfaces if needed. There's also just something special about opening that door and watching the flames dance around your personal pizza creation.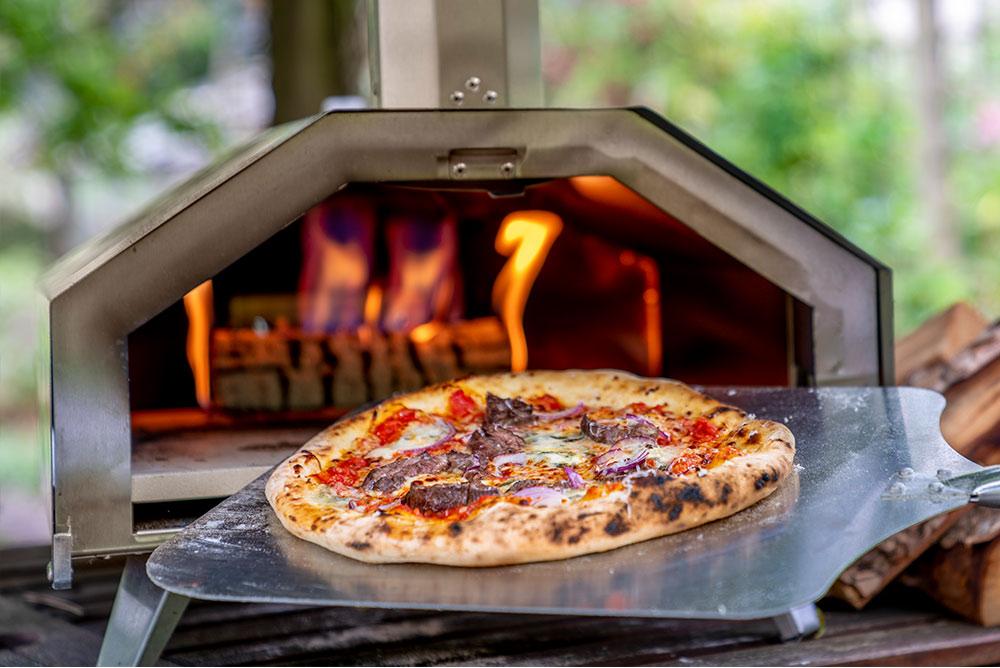 You can create this magical experience in your own backyard for the entry-level price of $275 on Amazon.
You might also look into getting this bundle, which includes the oven, the gas burner, a lightweight aluminum pizza peel (normally $25), and a large cover/bag (normally $54) — all for a reasonable $398, rather than the $439 you'd be paying if you bought it all separately.