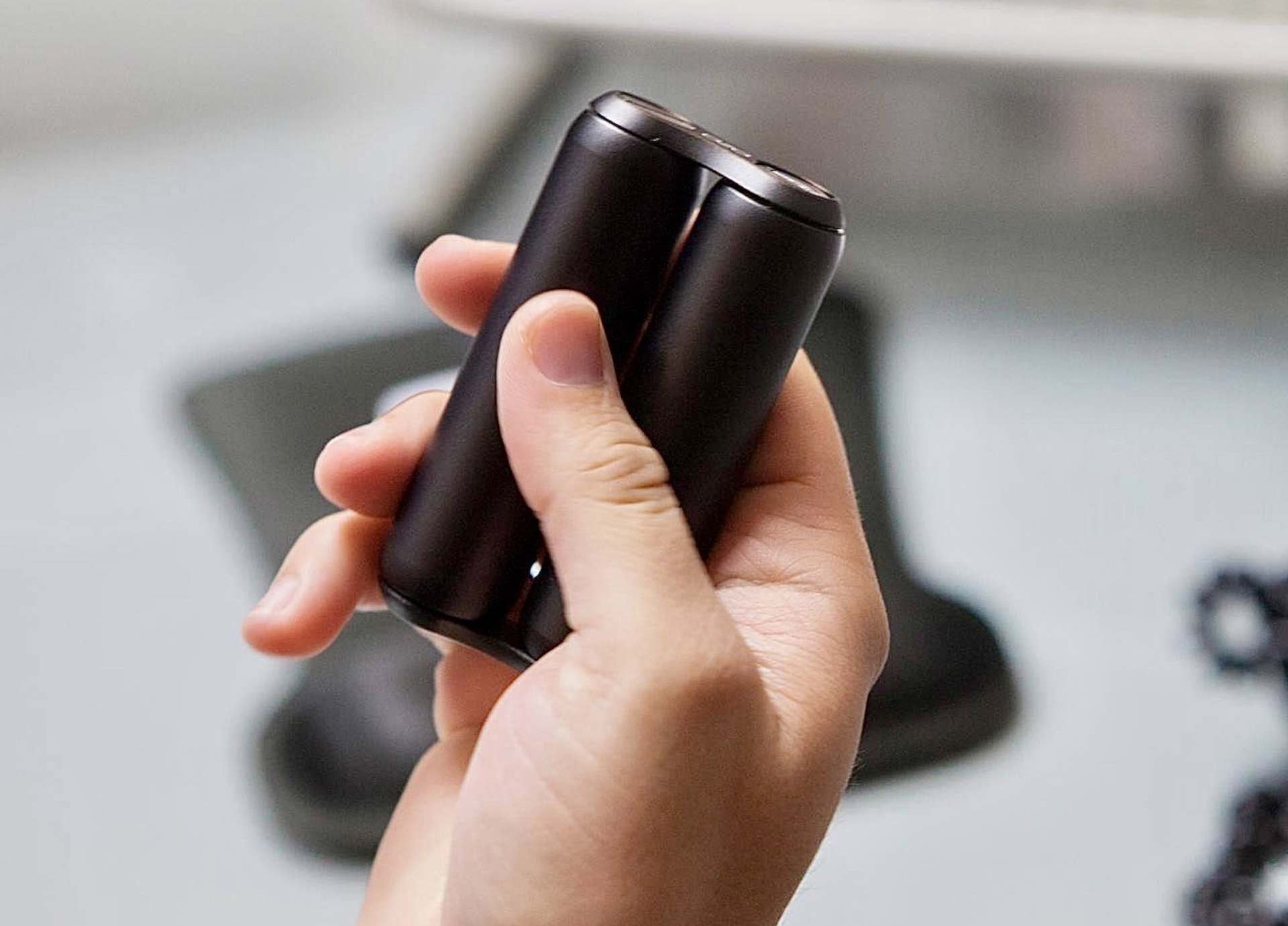 ONO "Roller" Fidget Toy
The "Roller" by ONO is the kind of fidget toy that doesn't overcomplicate its job or demand much of your attention while you play with it. You simply hold it in one hand and use your fingers and palm to rotate the two attached barrels around and around. That's it.
It rolls smoothly and quietly, relieves tension in the hand from prolonged computer/phone use, can help alleviate anxiety and/or boredom while increasing focus and dexterity, fits nicely in your hand or pocket, and it just plain feels satisfying to use. Everything you could want in a fidget toy.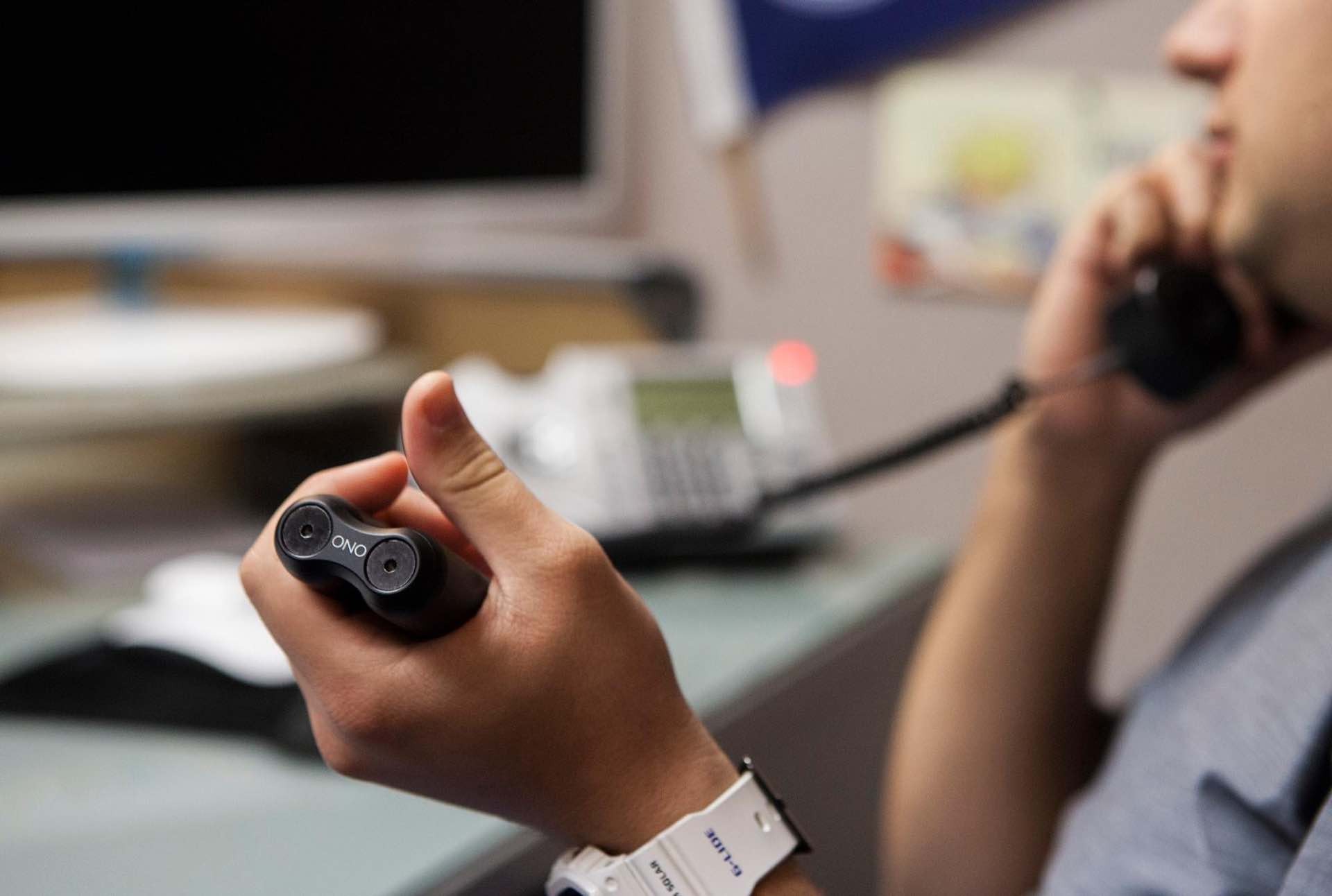 The ONO Roller is $35 on Amazon and comes in Black, Sapphire, Rose Gold, and other colors. Each one comes with a small carry pouch. They also offer a "Junior" version ($25) for users with smaller hands.