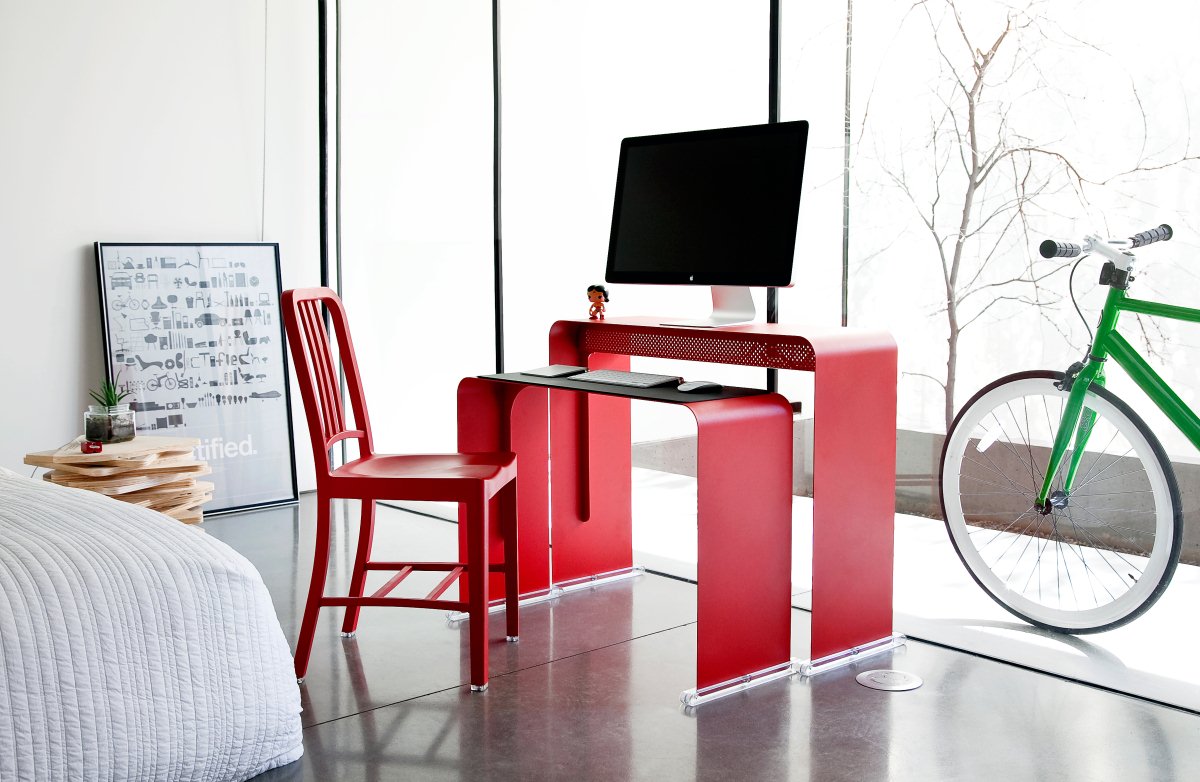 OneLessDesk
The desks of most people I know are huge, clunky monstrosities, much larger than any of them actually requires. We're talking about desks that take up 1/4 of a room here. I've helped some of my friends move those kinds of desks from one house to another, and what a pain that is. I think from now on, I'm going to start recommending that they invest in something a bit more practical like OneLessDesk.
Not only is this thing gorgeous, it's also ergonomic. It's comprised of two "decks", the lower of which can be stored under the upper one. The upper deck is where you'd put your iMac (even a 27-inch model) or any kind of external display, and contains a rear-facing shelf where all of your cables can be stored. The lower deck, which can be moved about freely, is where your keyboard/mouse or MacBook can reside comfortably.
Rather than being made of cheap wood covered by a layer of crappy paint, OneLessDesk is constructed with bead-welded, 12-gauge steel and finished with a custom, glossy-but-fingerprint-resistant powdercoat (available in five different colors). The whole thing also ships in a single, comparitively small box, with only a minimum of assembly required.
Oh, and you don't have to worry about scratching your hardwood floor up or being unable to move the lower deck around on a carpet, thanks to its clear polypropylene "feet".
OneLessDesk will run you $775, with free shipping. Go check it out.