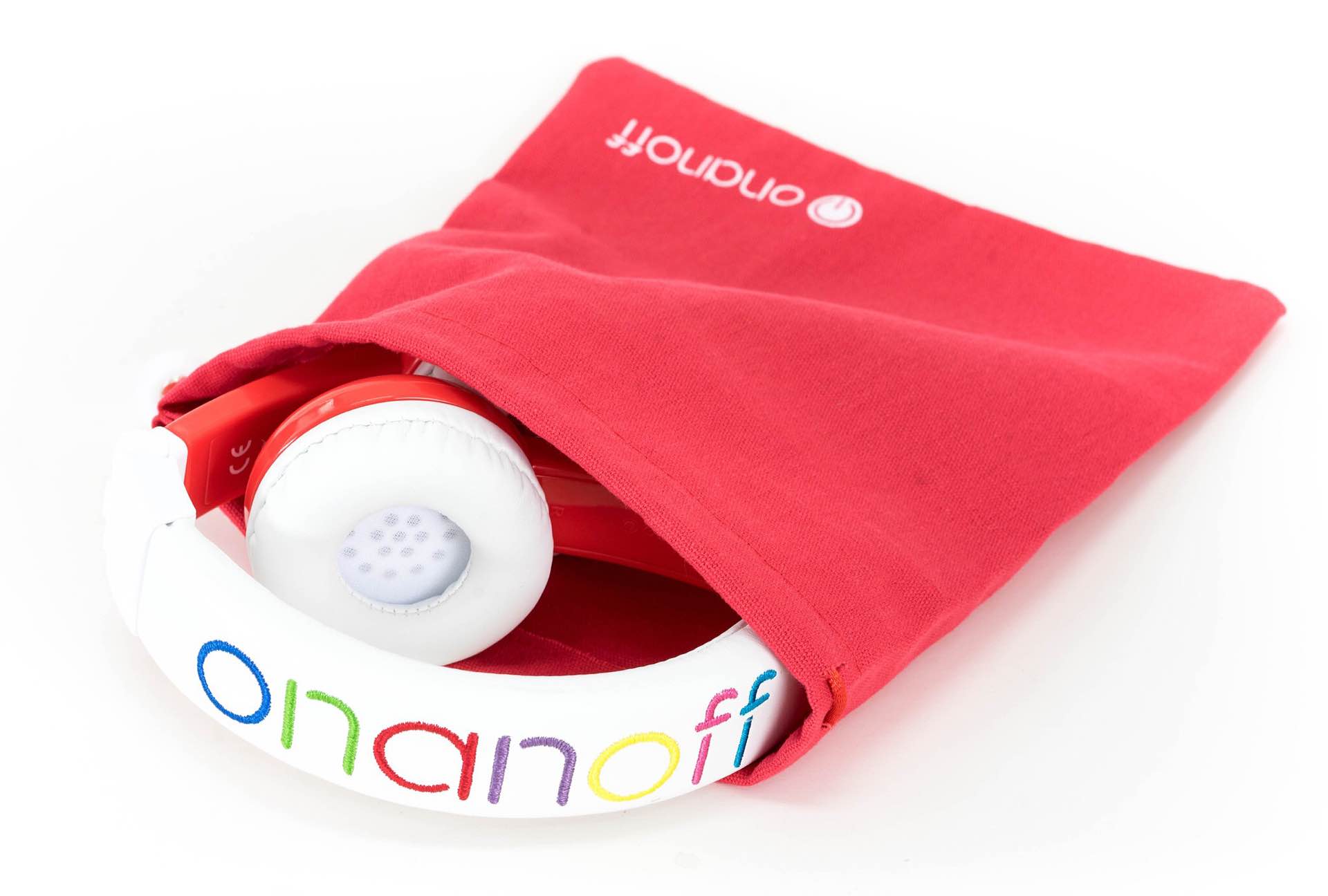 Onanoff's "Explore Foldable" BuddyPhones — Volume-Limiting Headphones for Kids
My 5yo son loves playing on his Kindle Fire Kids Edition tablet, especially during long road trips, but he has this habit of constantly turning the volume way up on whatever he's doing. We figured he should have a set of headphones so he's not always bugging everyone else in the vehicle with all that noise, but we knew they needed to have a volume cap so he won't rupture his own eardrums.
The "Explore Foldable" BuddyPhones by Onanoff are ones we've seen recommended in a lot of places, and for good reason. They automatically reduce the audio to ~85 decibels, the level recommended for kids by the World Health Organization (WHO). They're also comfy for him to wear, and they have a built-in audio splitter that allows up to four sets of BuddyPhones to be daisy-chained together for easy sharing. Plus, they fold up small and stow away nicely in the included travel bag.
Get them for $33 at Amazon.