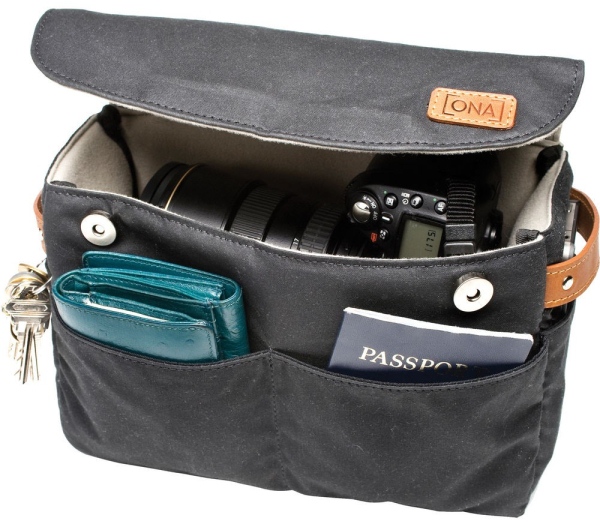 ONA Roma Camera Insert and Bag Organizer
Some photographers like to lug a ton of their gear around in a big fancy camera bag, but I typically only carry my DSLR and a single lens, so a bag like that would be overkill.
I can just toss my camera into a bag with my other stuff, but it would be nice to have some kind of divider to keep everything separate. This is where the ONA Roma Camera Insert and Bag Organizer comes in. It essentially turns a normal bag into a camera bag.
It has a pocket just large enough to hold a camera and lens, with five exterior pockets for smaller items like spare SD cards and batteries. The whole thing is designed to fit inside most non-camera bags, and is easily removable thanks to its leather side handles.
It's $59 on Amazon, which is certainly cheaper than a lot of photographer-specific bags out there.