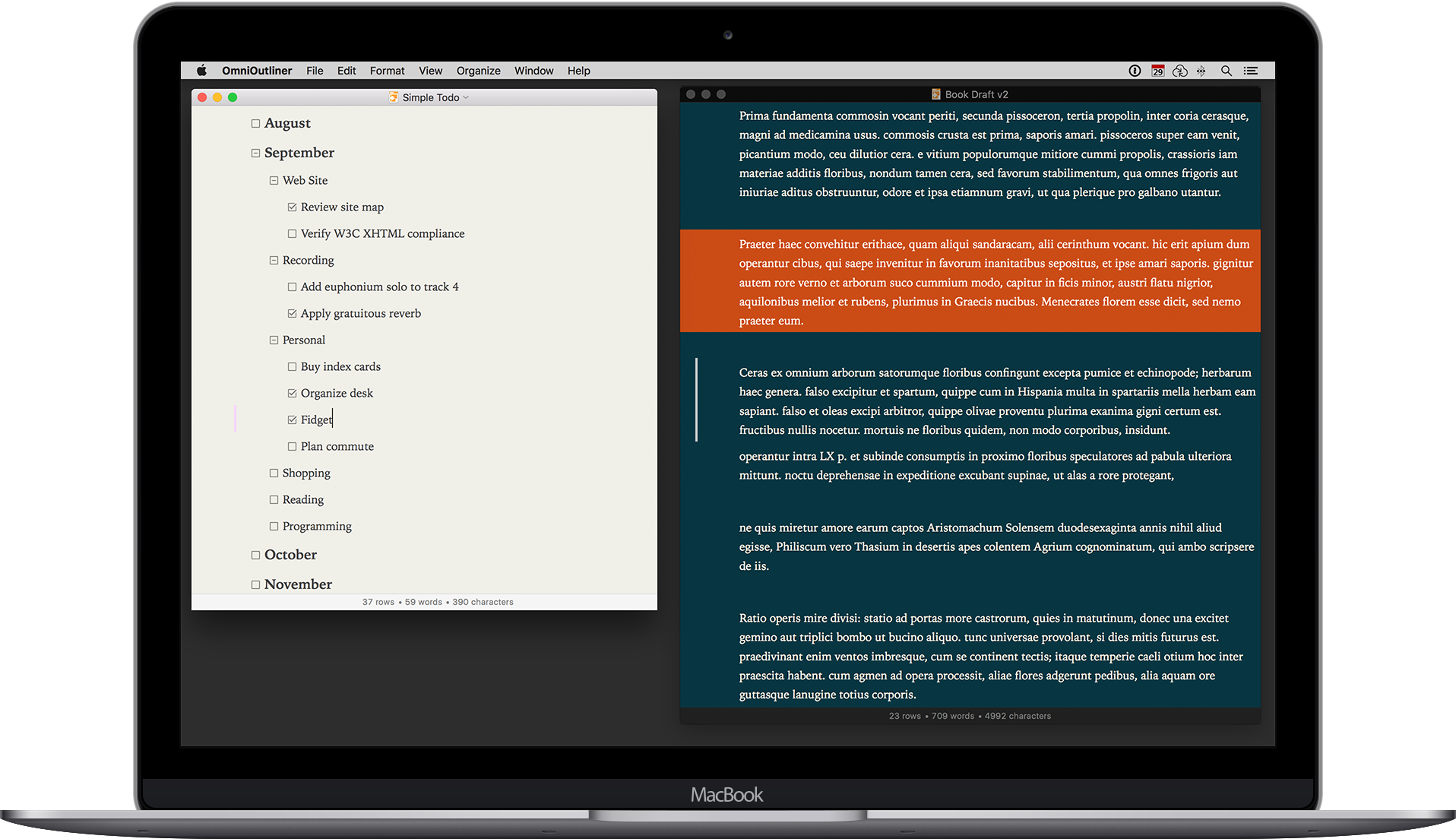 OmniOutliner 5
The OmniGroup recently released OminOutliner 5 on the Mac App Store. It's a free download with a 14-day trial. There is a new Essentials edition that you can unlock for only $10. The Pro edition can be unlocked for $59.99. You can compare the two editions on the OmniGroup website. The Pro edition includes things like attachments, custom templates, and column visibility. For basic needs, the $10 essentials edition will be great.
There is also an iOS edition for $29.99.
You can download OmniOutliner 5 on the Mac App Store for free.