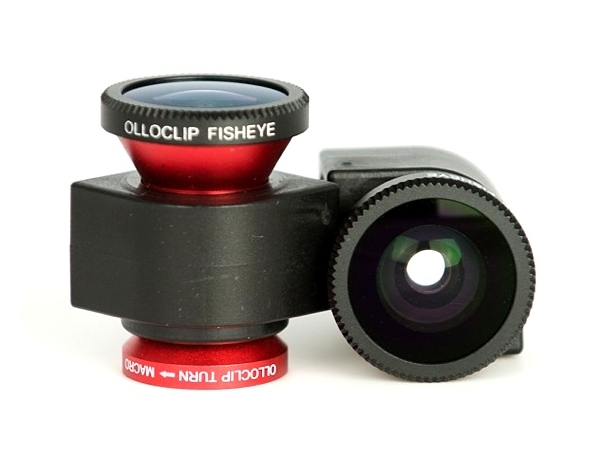 olloclip for iPhone 5
The clip-on lens kit for the iPhone takes what is already a great moblie camera and makes it a lot more powerful and fun to use.
Thankfully, a new version for the iPhone 5 is available for pre-order now. $69 gets you a red, white or black kit with a Fisheye, Wide-Angle and Macro lens. All three lenses are great, and the kit comes with covers and a carrying bag, so you don't have to worry about scratching your glass.