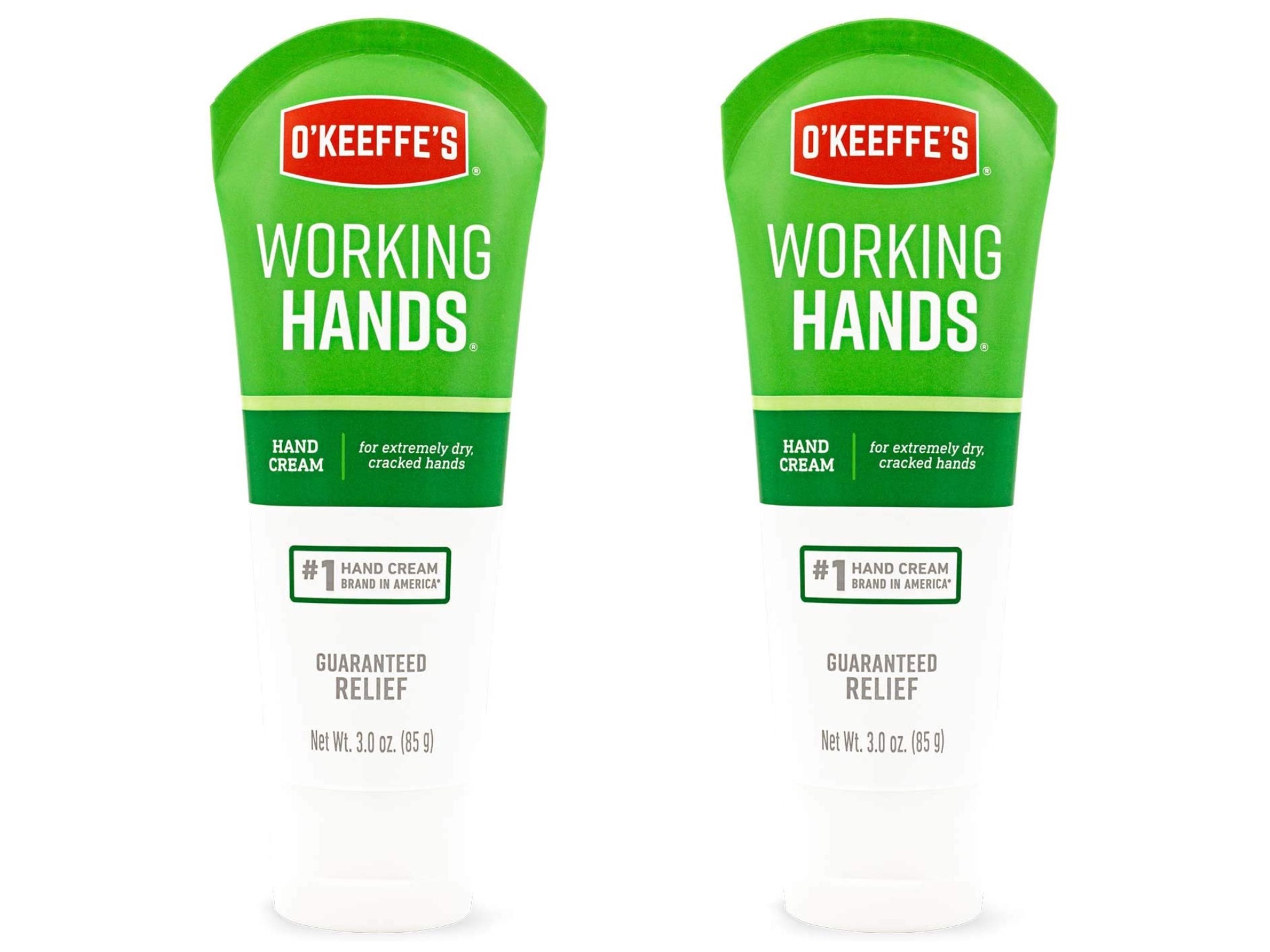 O'Keeffe's "Working Hands" Hand Cream
Many of us are now washing our hands way more often than we used to, which is all well and good until your skin starts rebelling by way of painfully dry, cracked, and even bleeding hands. People who've long struggled with this kind of issue — like those affected more by winter than others, sufferers of eczema, medical professionals washing/sanitizing their hands all day, and line cooks working with extreme heat — swear by O'Keeffe's "Working Hands" hand cream.
Working Hands isn't just like any ol' lotion you've got in your cabinet. This stuff is concentrated and very moisturizing — it's actually a little overkill if you're not careful. All it takes is a small (pea-sized) drop or two per hand, and the results are almost immediately noticeable, and especially so after being left on the hands overnight.
There's no scent to speak of, nor is there an oily residue, although some people experience a slight sticky feeling for a couple minutes after putting it on, but that does go away. I like that it forms a protective layer on the skin in addition to the moisturizing, which lasts through several washings before needing re-application.
If your hands take a beating at work or are wrecked from all the handwashing lately, give Working Hands a shot. Might just become your new favorite thing.
Amazon carries the tubes in a number of pack sizes (from 1 to 12), with a two-pack going for $11.