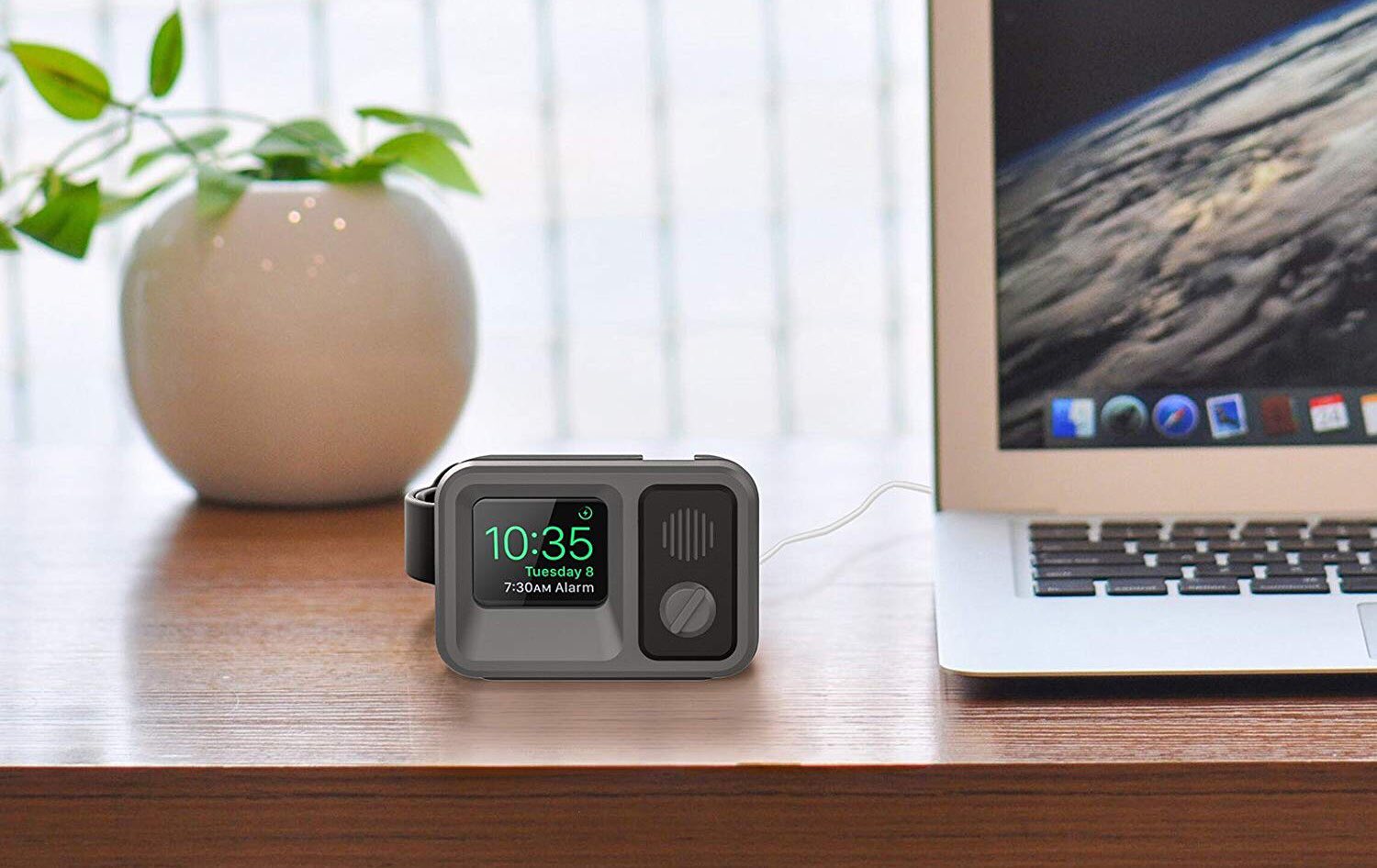 Oittm Vintage TV Apple Watch Stand
Retro-themed stands for the Apple Watch seem to be becoming more of a thing. We covered the Elago W3 a while back, which makes the watch look like the original Macintosh. Now we have this one from Oittm, which turns the Apple Watch into the "screen" of a vintage TV.
It's made of medical-grade silicone and works with both 38mm and 42mm models, but probably the neatest feature is the nano-suction pad on the bottom, which lets the stand strongly adhere to just about any smooth surface, whether that's on your nightstand or the dash of your vehicle. The pad is washable so you can clean it off and use it elsewhere if you ever feel like moving it.
Get it for $10 on Amazon.