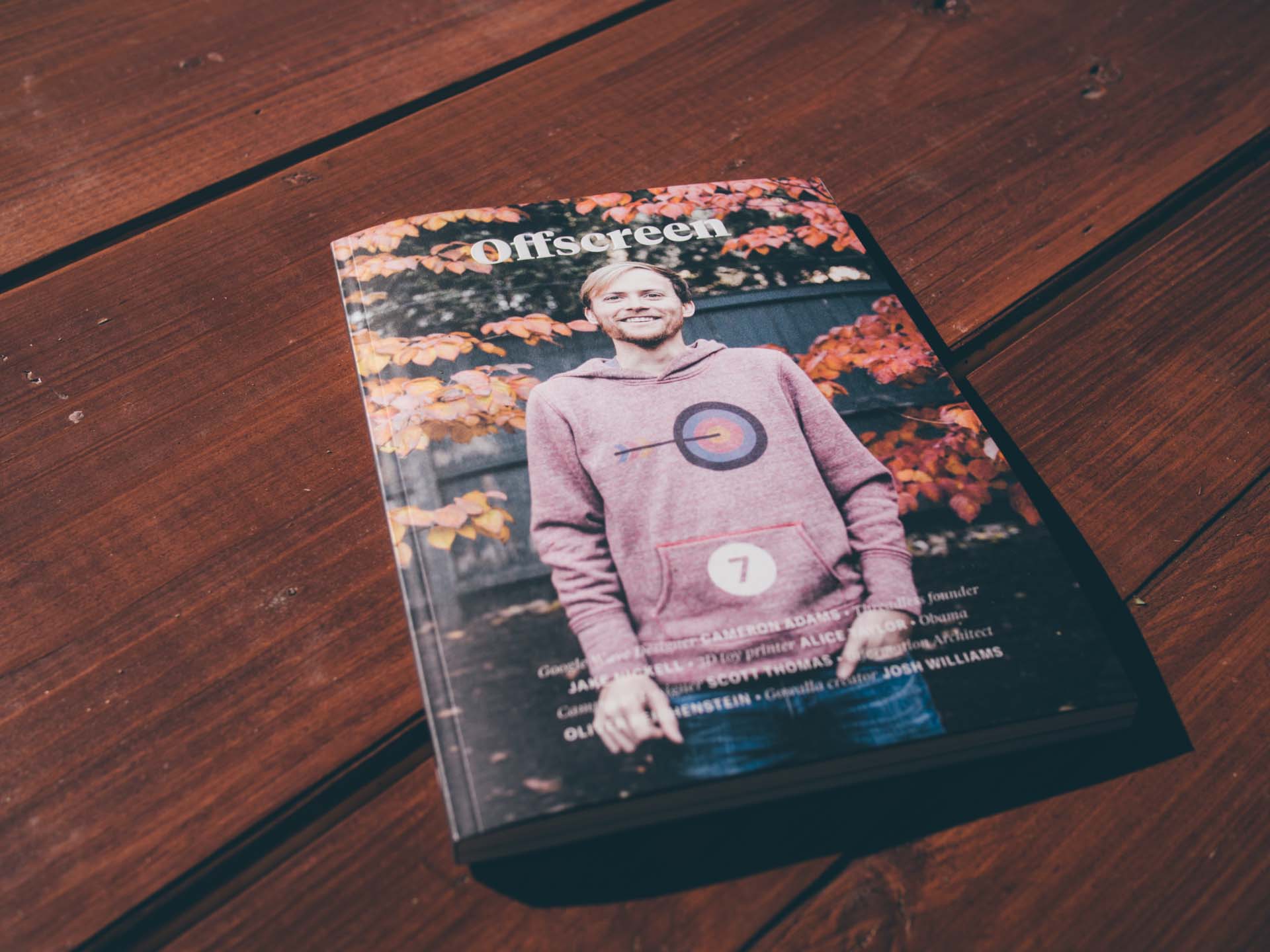 Offscreen Magazine (Giveaway)
Offscreen magazine is a quarterly publication focused primarily on the people behind the pixels. It's mostly comprised of interviews, profiles, a-day-in-the-life-ofs, original essays, and more. All featuring the folks who many of us know from online.
Magazine seems an unfair category. For one, the quality of paper and printing is superb, and the content itself is meant to endure just as the quality of the paper speaks to the non-disposable nature of Offscreen.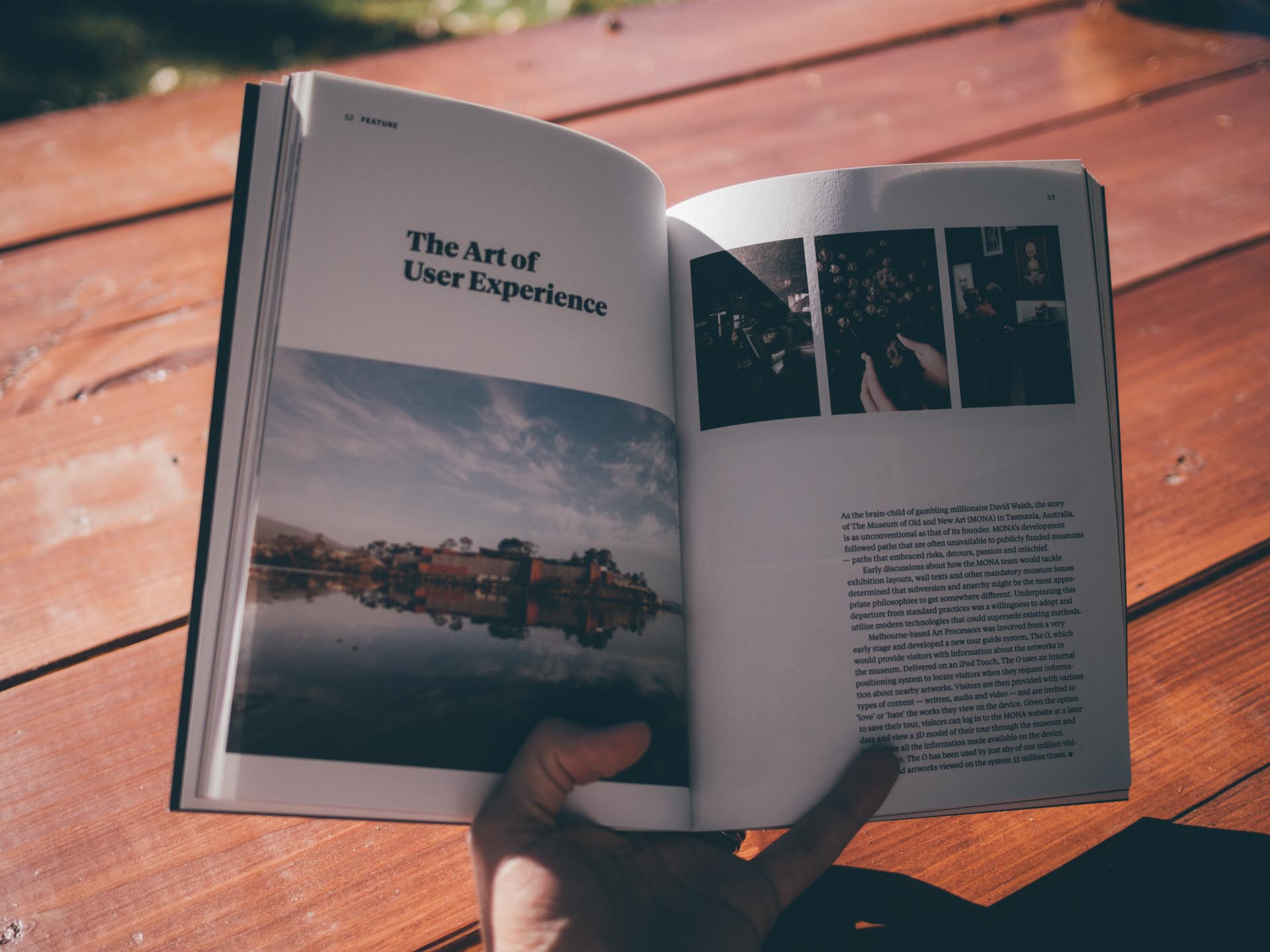 What's cool about Offscreen is that it's filled with the sorts of articles and interviews that you'd almost certainly be filling your Instapaper queue with, except it's expertly laid out on a printed page with full-color photographs. For a nerd like me who enjoys this type of content anyway, I love the different and experience of reading it in print. Moreover, when I'm done, I can pass off the magazine to a friend and let them borrow it for a while.
This past weekend I made time to read through most of issues 7 and 8 and thoroughly enjoyed them. Issue 7 especially, it had an underlying focus on business and time management — two topics which are at the top of my mind lately.
Giveaway
At the end of the week we'll be giving away a copy of Offscreen No. 7 to someone on our newsletter list. If you've signed up for our newsletter, then you're already good to to. If you're not on the list you can sign up below. On Friday we'll pick someone at random and contact them.
Update — Oct 19, 2014: A winner has been picked. But we'll be giving away more awesome stuff every week this month.